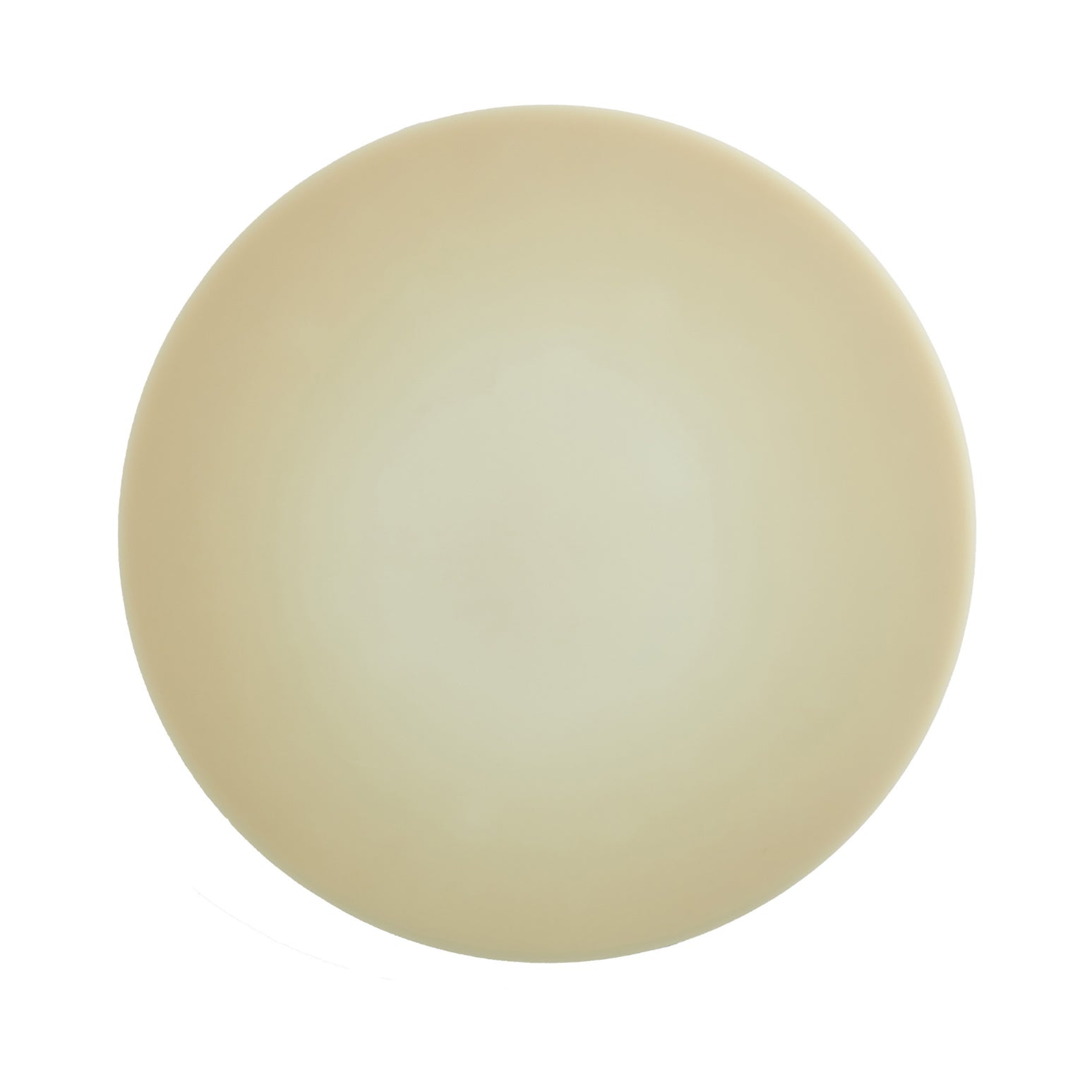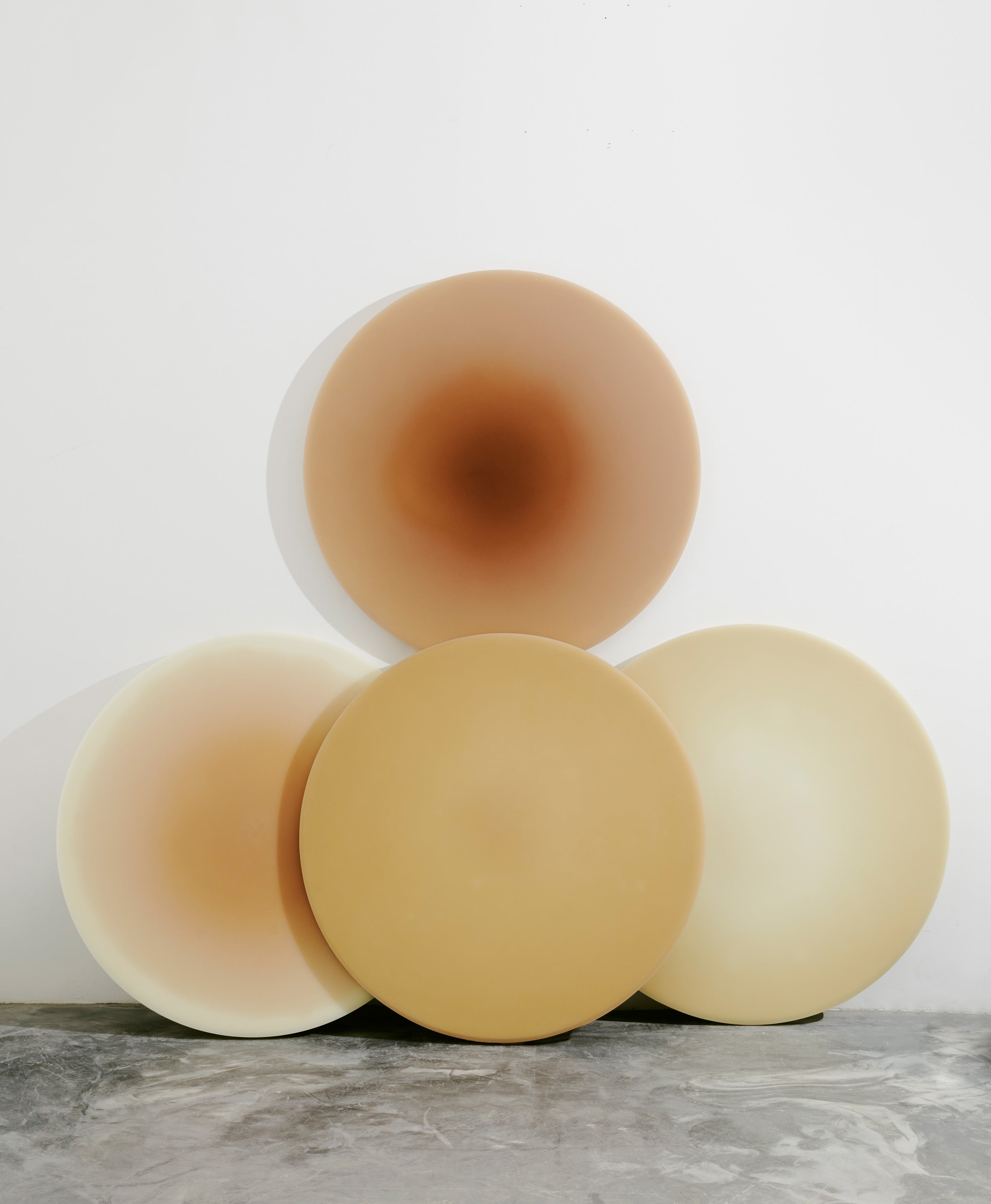 Tone Halo  I
V
 by Facture
W 48" x H 48" x D 1.5"
W 121.92 x H 121.92 x D 3.81 cm 
A large circular wall object features a soothing hue transitioning from the lightest nude tone in the 'Tone' series to a light nude tone. The shifting saturation levels create subtle changes in the way light is refracted from within. The exterior facets are sanded to a smooth-as-glass finish.
Lead Time: 6-8 weeks
All sales are final.
Tone Halo IV