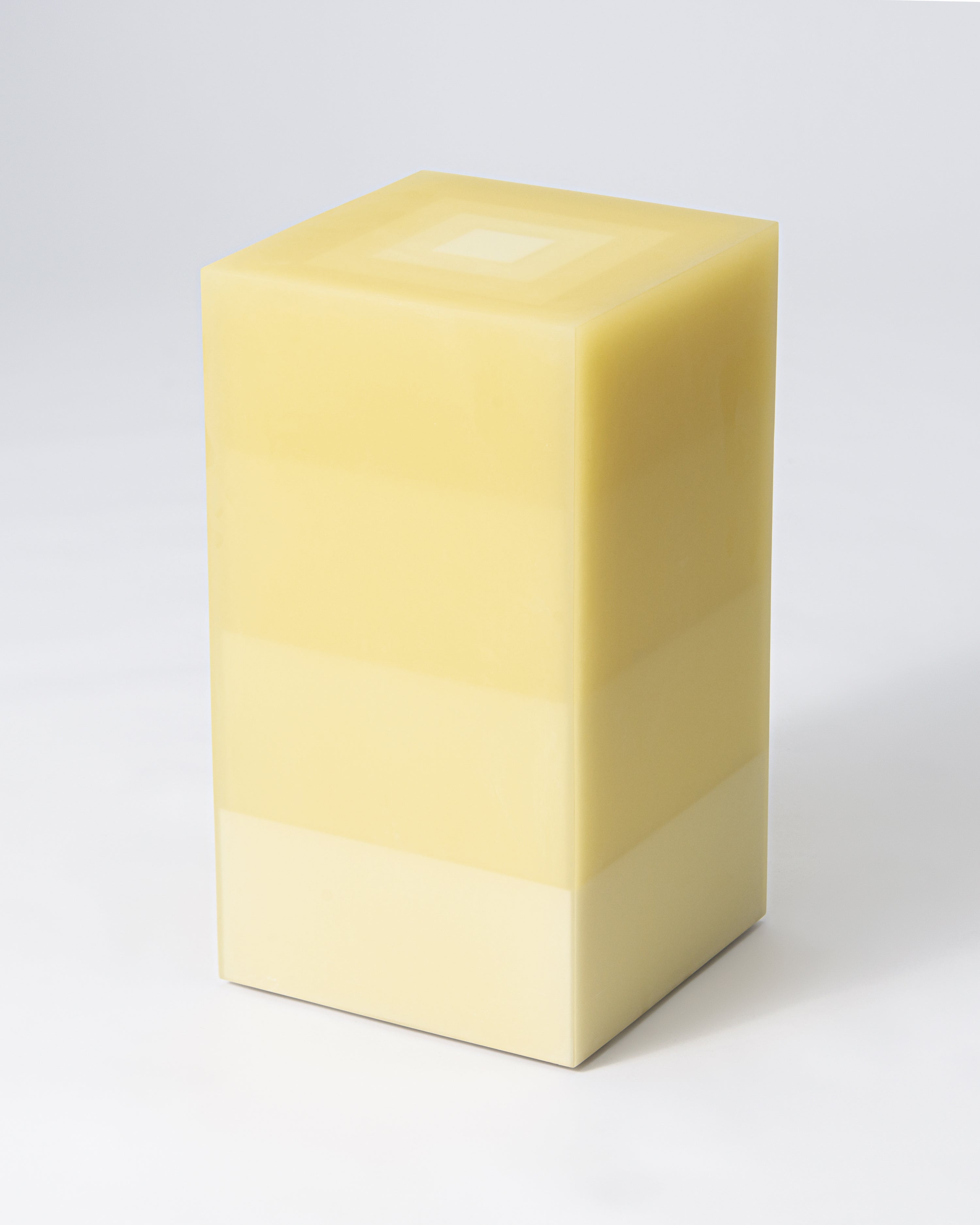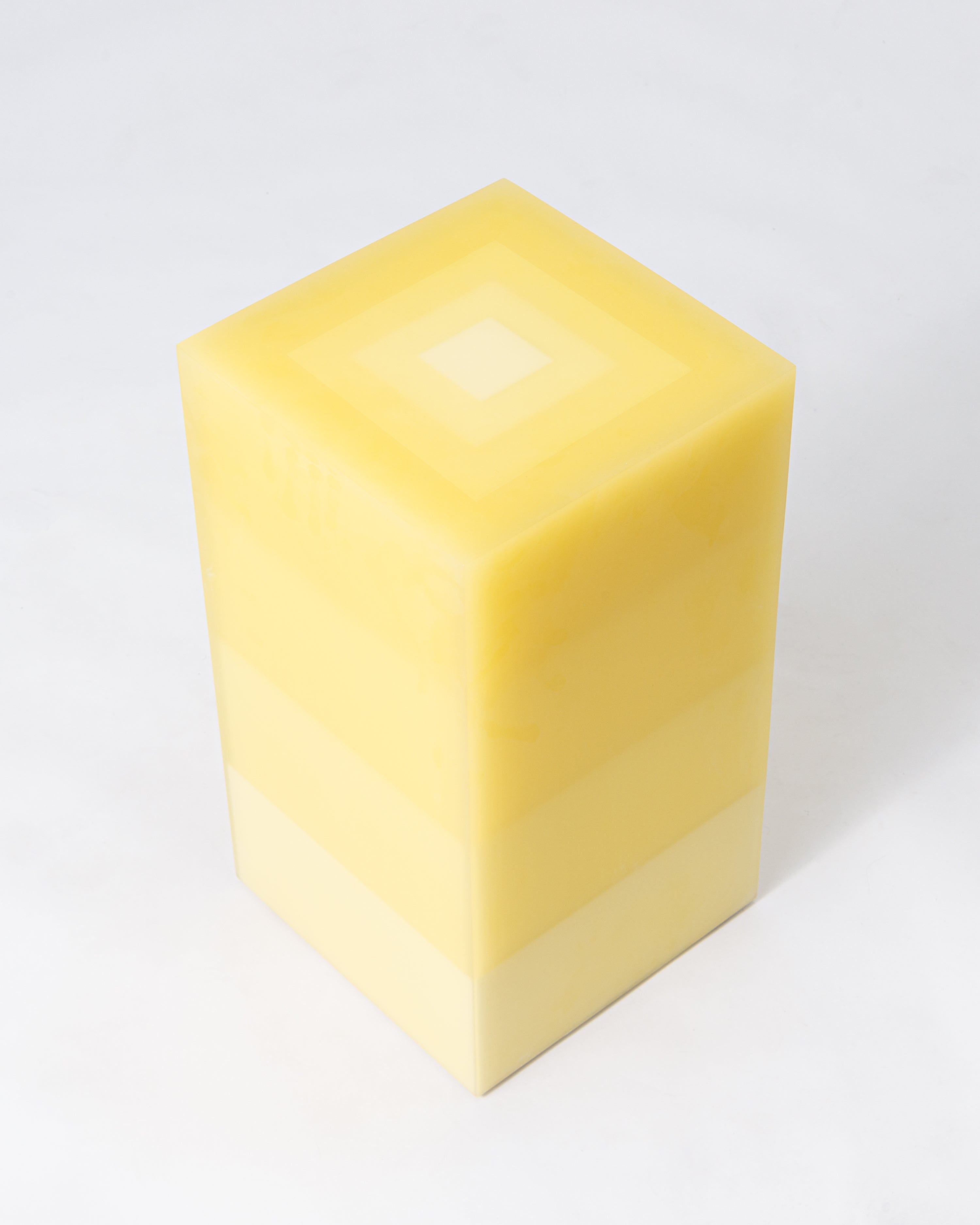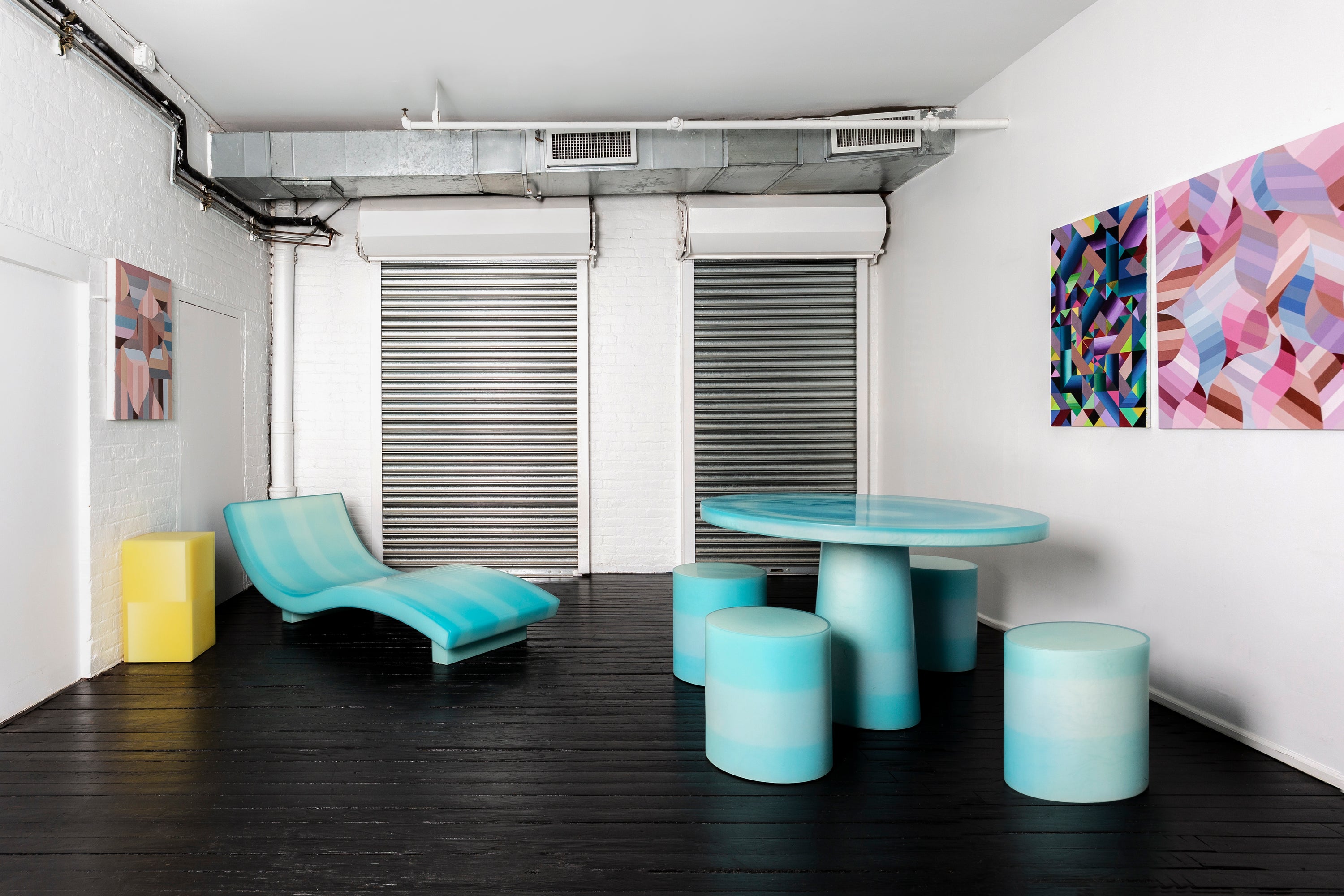 SCALE Pyramid by FACTURE
W 12.75" x H 21.75" x L 12.75" 
This stool/side table features four transitioning layers from a light to dark yellow over a stepped white wood core. The interior and exterior facets are sanded to a buttery smooth finish giving the piece a soft glow throughout. The Scale series uses hand pigmented resin and varying depths of resin to create a scale of color saturation.
Contact gallery for color options and customization information. 
See our shipping policies. For quotes, please contact us. 
. . .

Facture  is a contemporary art furniture company headed by designer, Quincy Ellis. Based in Brooklyn, his dynamic molded works use resin to experiment endlessly with light, color & transparency. The exploration of these three concepts is central to all of the brand's work, constantly refining its designs by changing colors, shades, shift patterns, opacities & interior core colors.
SCALE Pyramid