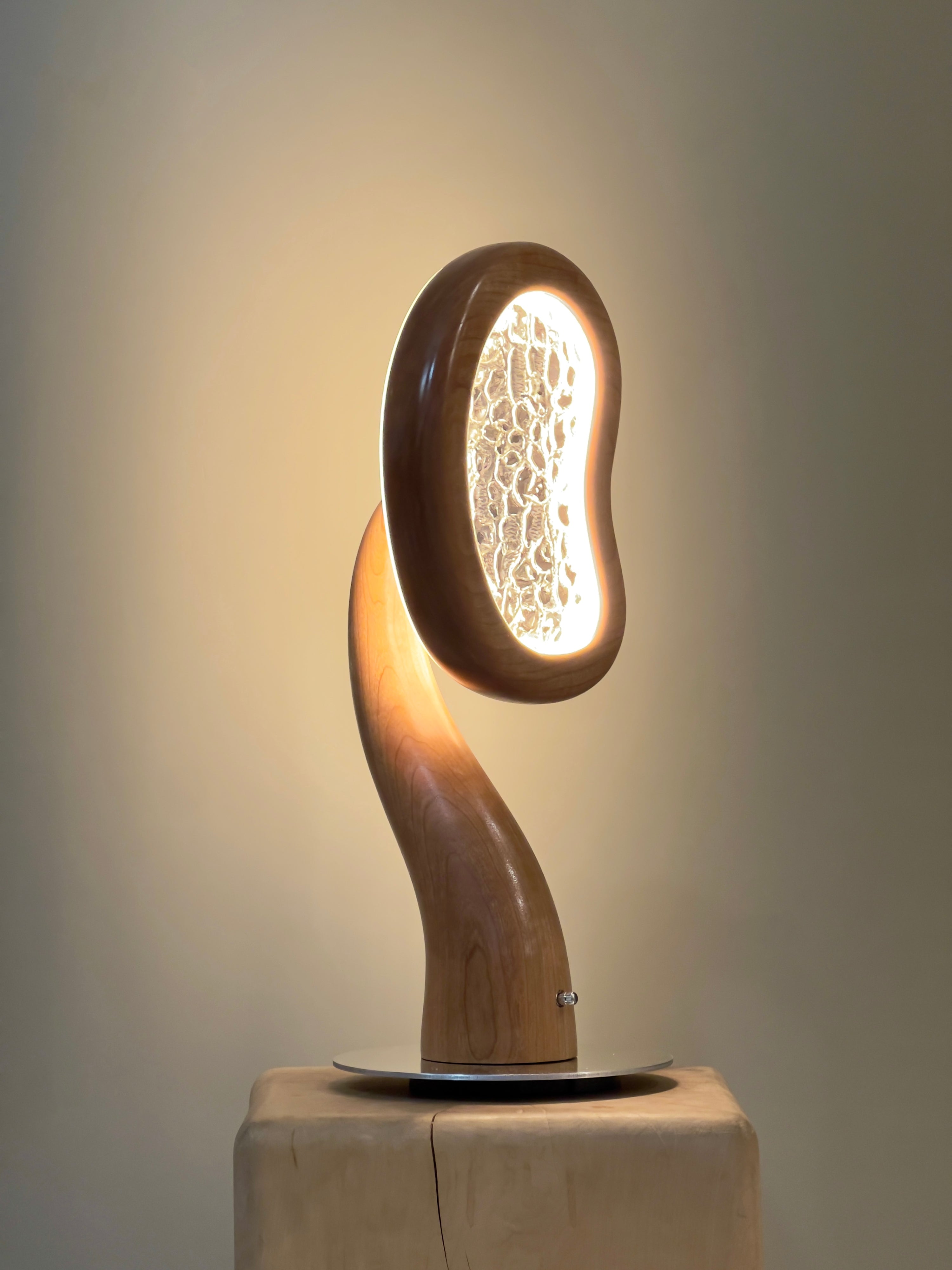 Sprout Table Lamp by YONATHAN MOORE
2023
Aluminum foam laminated with Plexiglass, cherry wood, polished aluminum disk
Small : 8" x 8" x 18.5" 
Medium : 8" x 8.5" x 20.5"
Lighting : 24v cob LED strip, 2800k
Item is available for immediate delivery.
Shipping is not included. See our shipping policies. Please contact us for shipping quotes and customization options.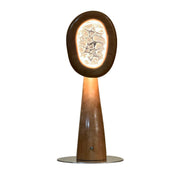 Sprout Table Lamp