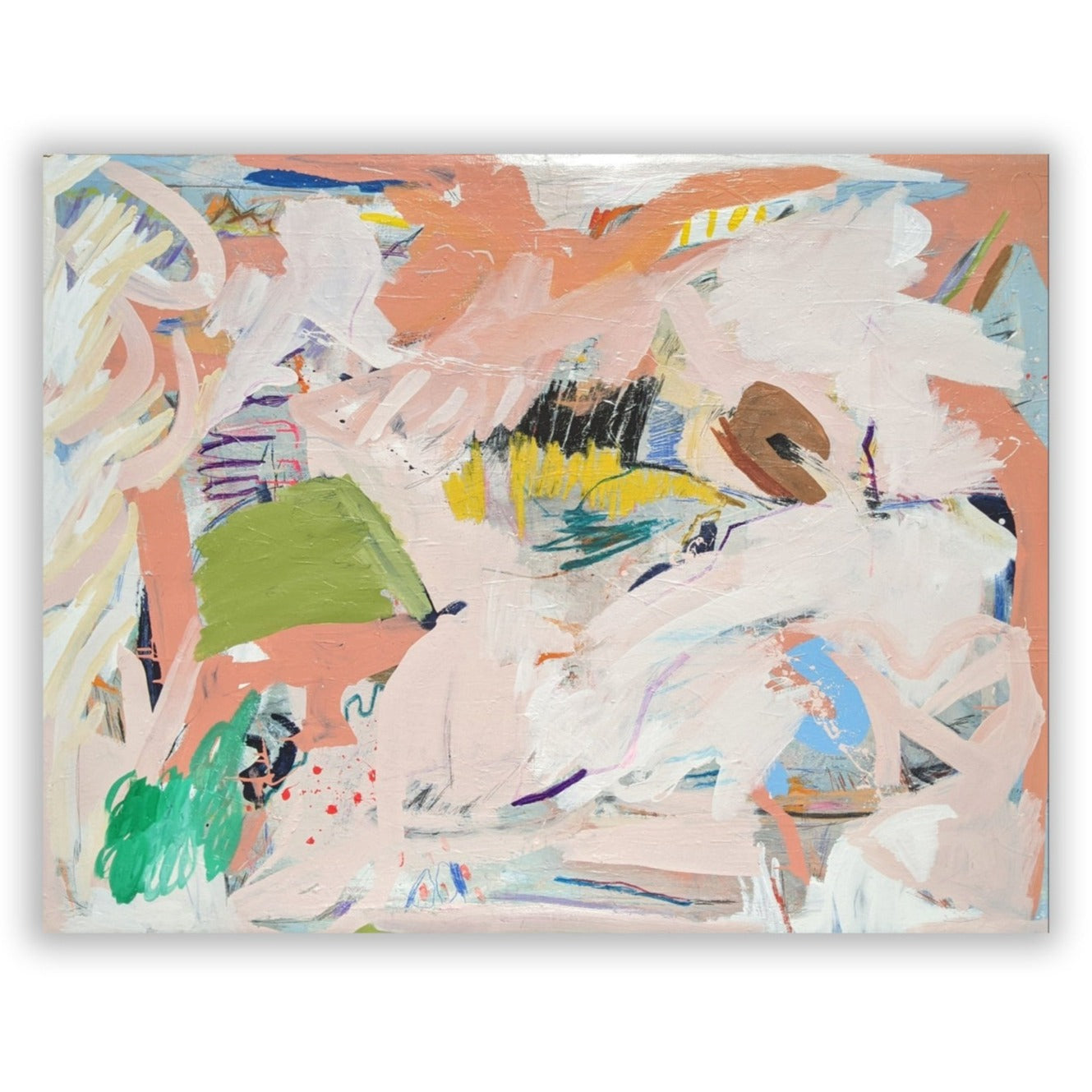 Moon Child 
by Joseph Conrad-Ferm, 2020
Mixed media abstract painting on canvas.
"Moon Child" is a composition that featuresround, quiet brushstrokes, predominantly in a variety of skin tones. These regions of beige and peach are confronted by zones of more commanding colors. The skin tones flow on top of, underneath and around these areas of erratic gesture.
All sales are final.
Moon Child