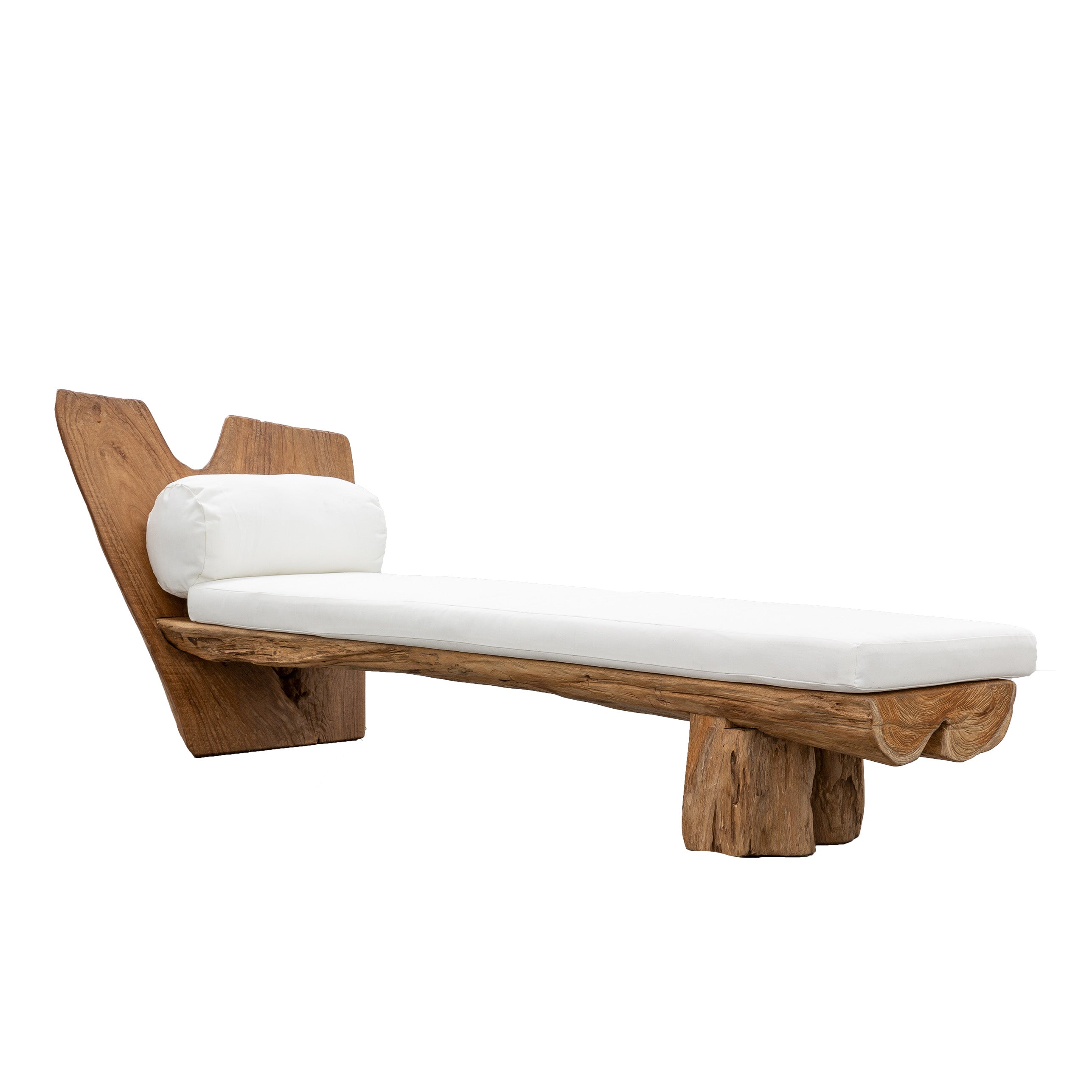 Lakkar Chaise by CEU

Organic shaped slabs of wood are carefully assembled into a seemingly primitive day bed. Perfect for poolside or outdoor gardens, the Lakkar Chaise feels like a natural element of the landscape and ages beautifully with the elements.
L 8'10" x W 19.7" x H 25.6"
Lead time 16-20 weeks
Shipping is not included. See our shipping policies. Please contact us for shipping quotes and customization options. 
All sales are final.
Product downloads
Lakkar Chaise