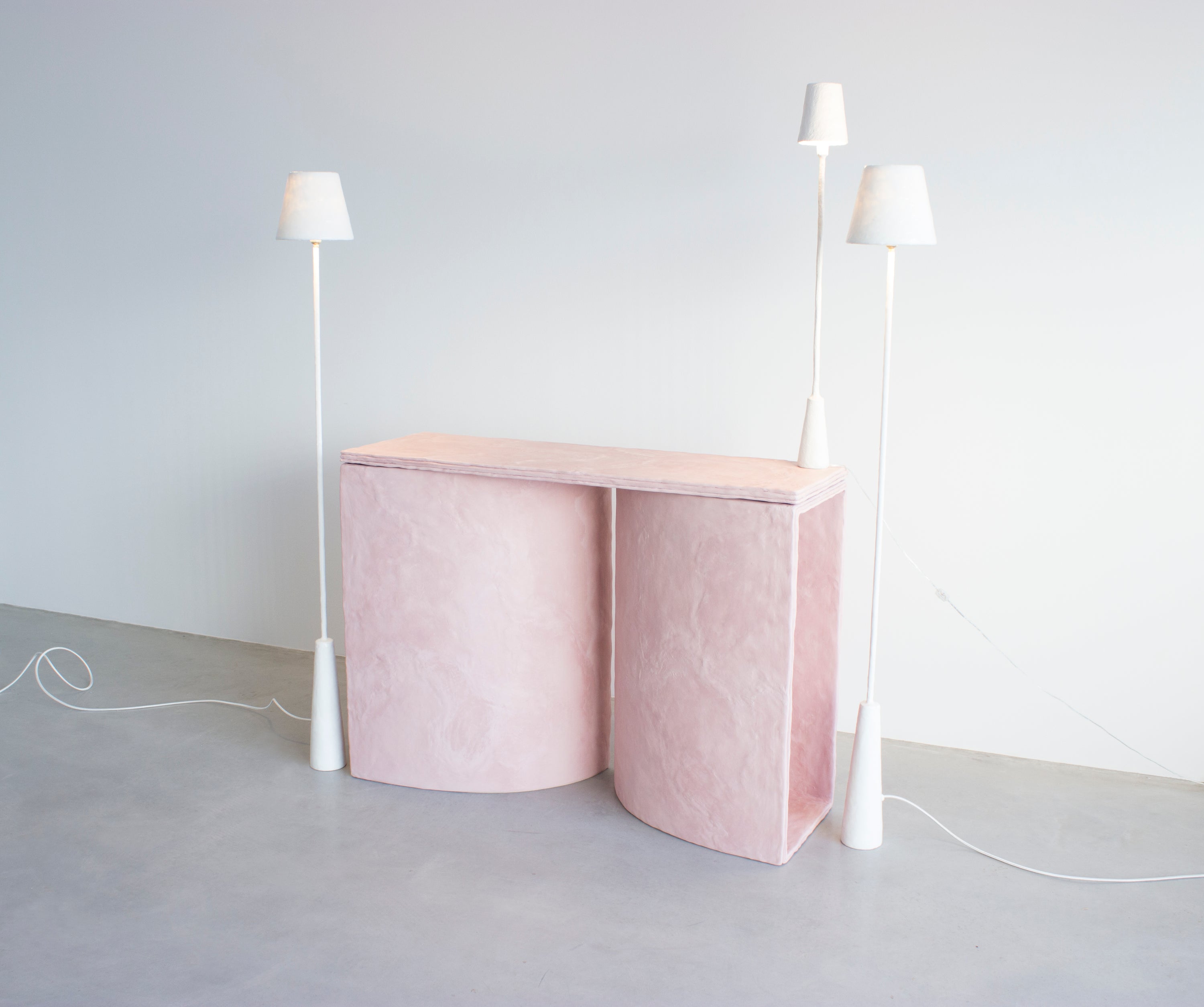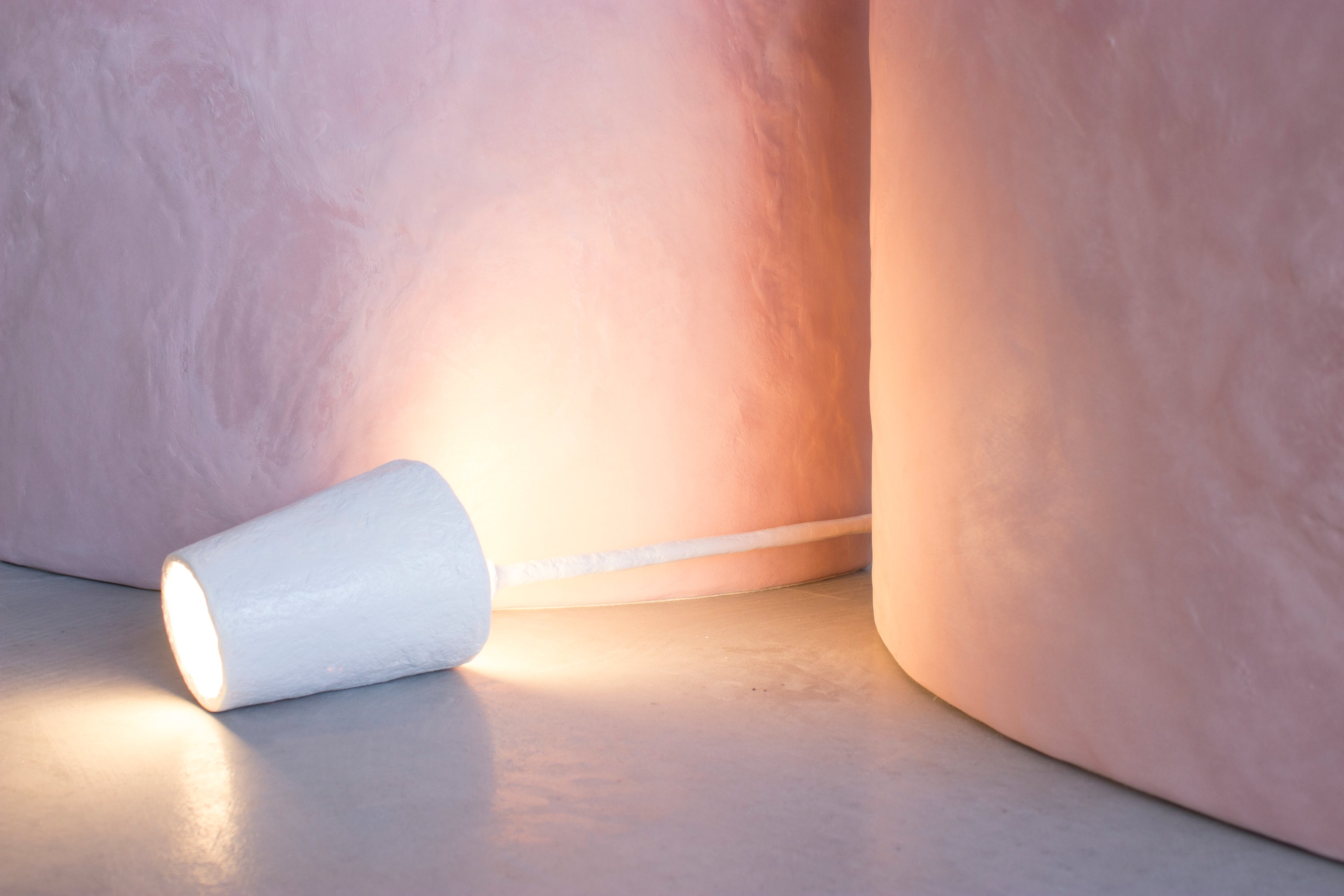 Mini Metti Lamp in Paper Clay
Mini Metti Lamp by Bailey Fontaine
2022
Paper Clay
White

W 5.5" (dome) x H 36.5" x D 3" (base)

This lamp is a sculpture as lighting, inspired by the works of Alberto Giacometti. The lamp is sculpted from unconventional materials like paper clay, which display a rich texture on a biomorphic surface. This minimalistic lamp is handmade by the artist. Bailey Fontaine's organic designs press the limitations of everyday furniture objects.
This Mini Metti lamp is available for customization in a variety of colors and materials.
Item available for immediate delivery.
Lead time for this item is 9-10 weeks.
All sales are final.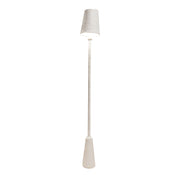 Mini Metti Lamp in Paper Clay