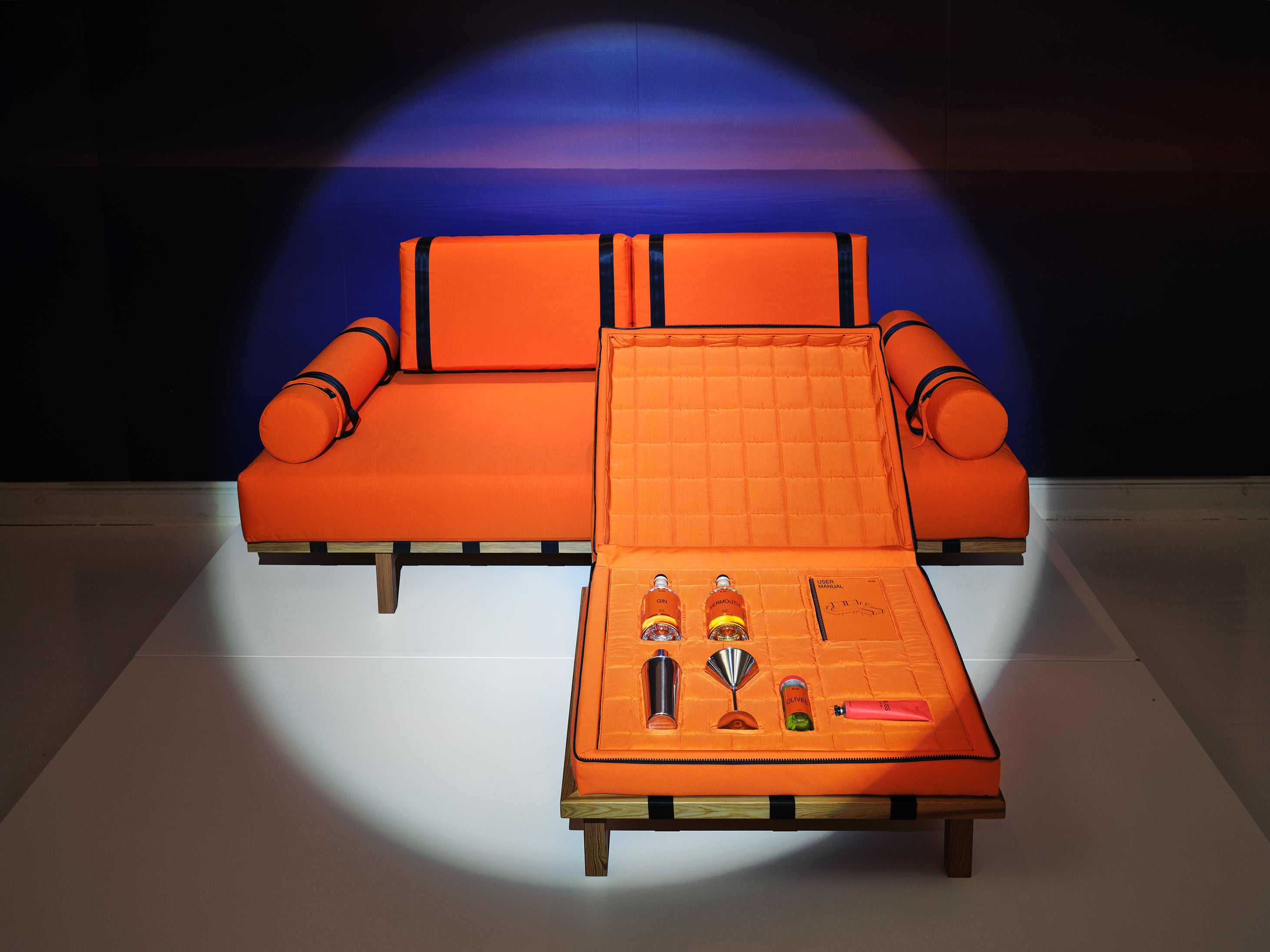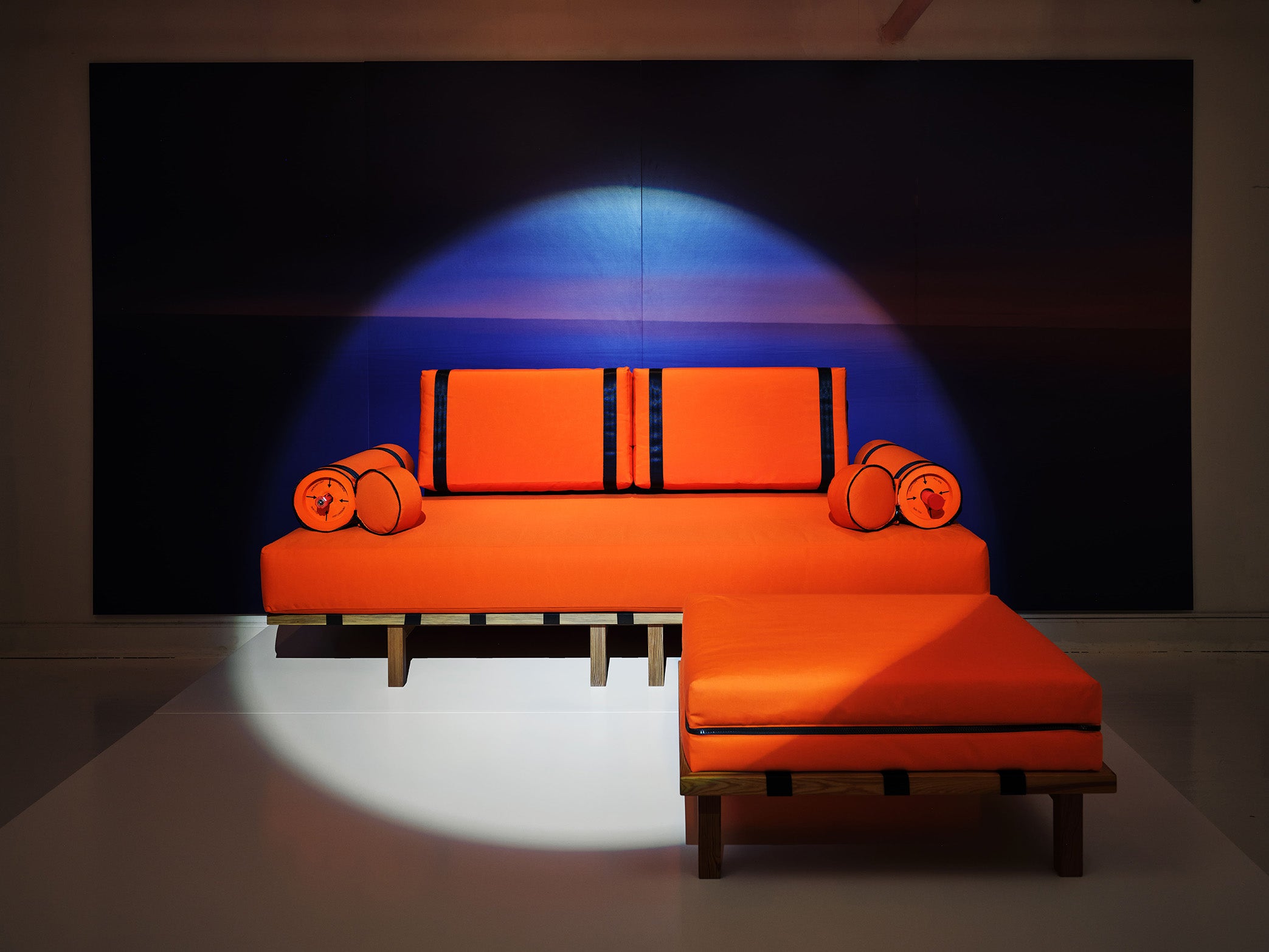 Bliss Sofa by Mother

2023
Reclaimed 100 year old pine, Marine grade foam, Water resistant Sunbrella
88" x 28.63" x 35.25"
Bliss Sofa & Ottoman Set is a one of a kind design piece. Bliss is fully equipped with state-of-the-art features. Designed by the world's top survivalist architects, Bliss comes with a paddle attachment (don't let the future steer you!), rocket flare, and emergency strobe, should the situation ever get really bad/suuuper boring. When waters reach the "critical" mark on Bliss's sea level indicator, the furniture transitions seamlessly from a buoyant sofa to a SOLAS-certified safety raft ready to whisk you away on relaxing adventures.
Item available for immediate delivery.
All sales are final. 
Bliss Sofa & Ottoman Set