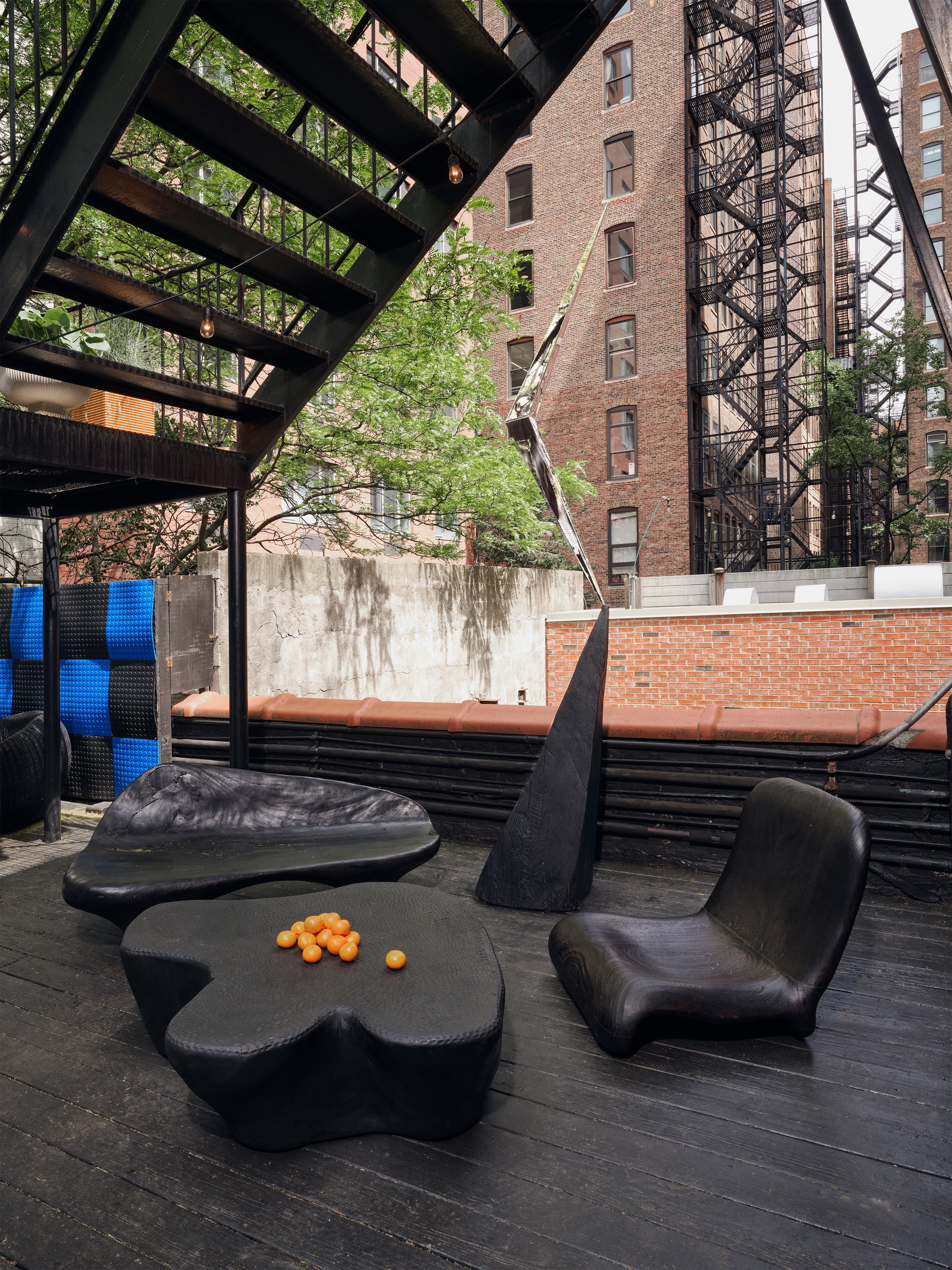 Petrichor Sculpture Sol Bailey Barker
Mirror Polished Stainless Steel & Charred Wood
120" x 19" x 14"
Mirror Polished Stainless Steel & Charred Wood When we Terraform Mars, do we take our shared ancient history with us? The rock art depicting our ancient ancestors hunting and farming? Paintings from the renaissance photographs and abstract sculptures. Or would we reproduce them there, taking the finest reproduction artists to recreate our history down the ages to fill the museums of Mars. Or will contemporary artists be asked to create a culture, a new reimagined version of our origins birthing a new vision for society. Terraforming or terraformation (literally, "Earth-shaping") of a planet, moon, or other body is the hypothetical process of deliberately modifying its atmosphere, temperature, surface topography or ecology to be similar to the environment of Earth to make it habitable by Earth-like life.
Kindly note every piece of wood is sustainable sourced from trees that have fallen naturally and hand carved by artist.
Lead time for this item is 6-8 weeks
All sales are final. 
Product downloads
Petrichor