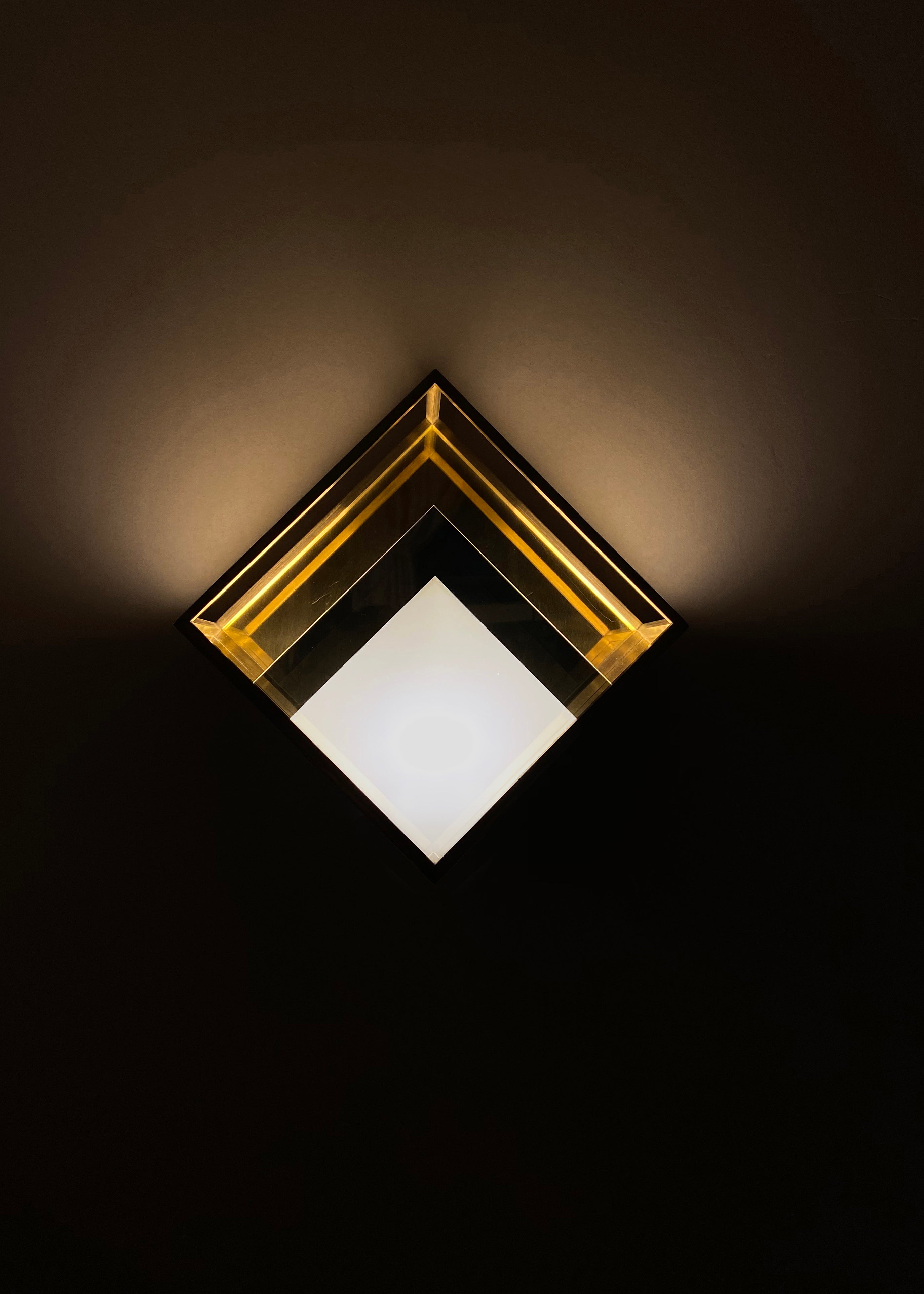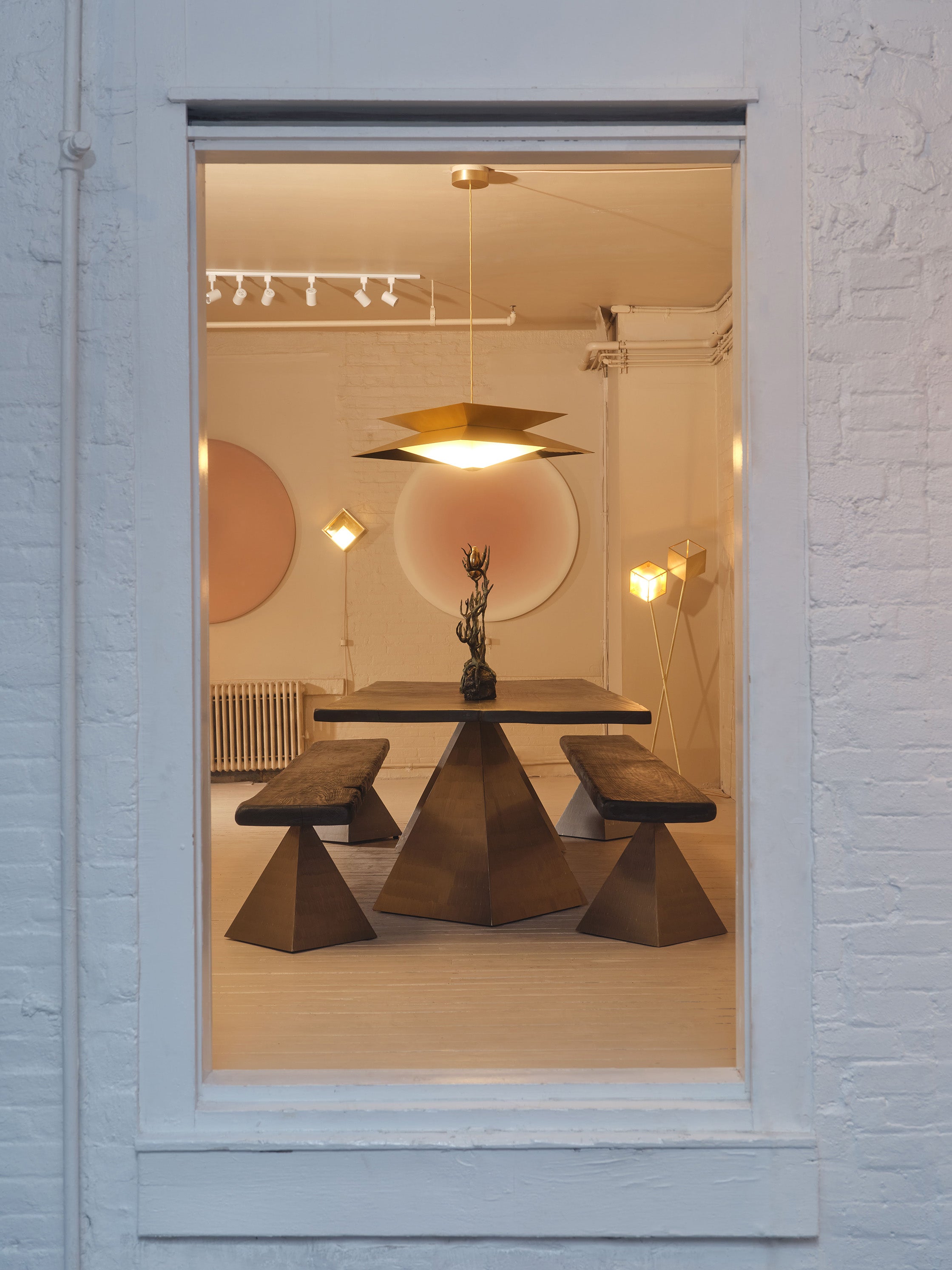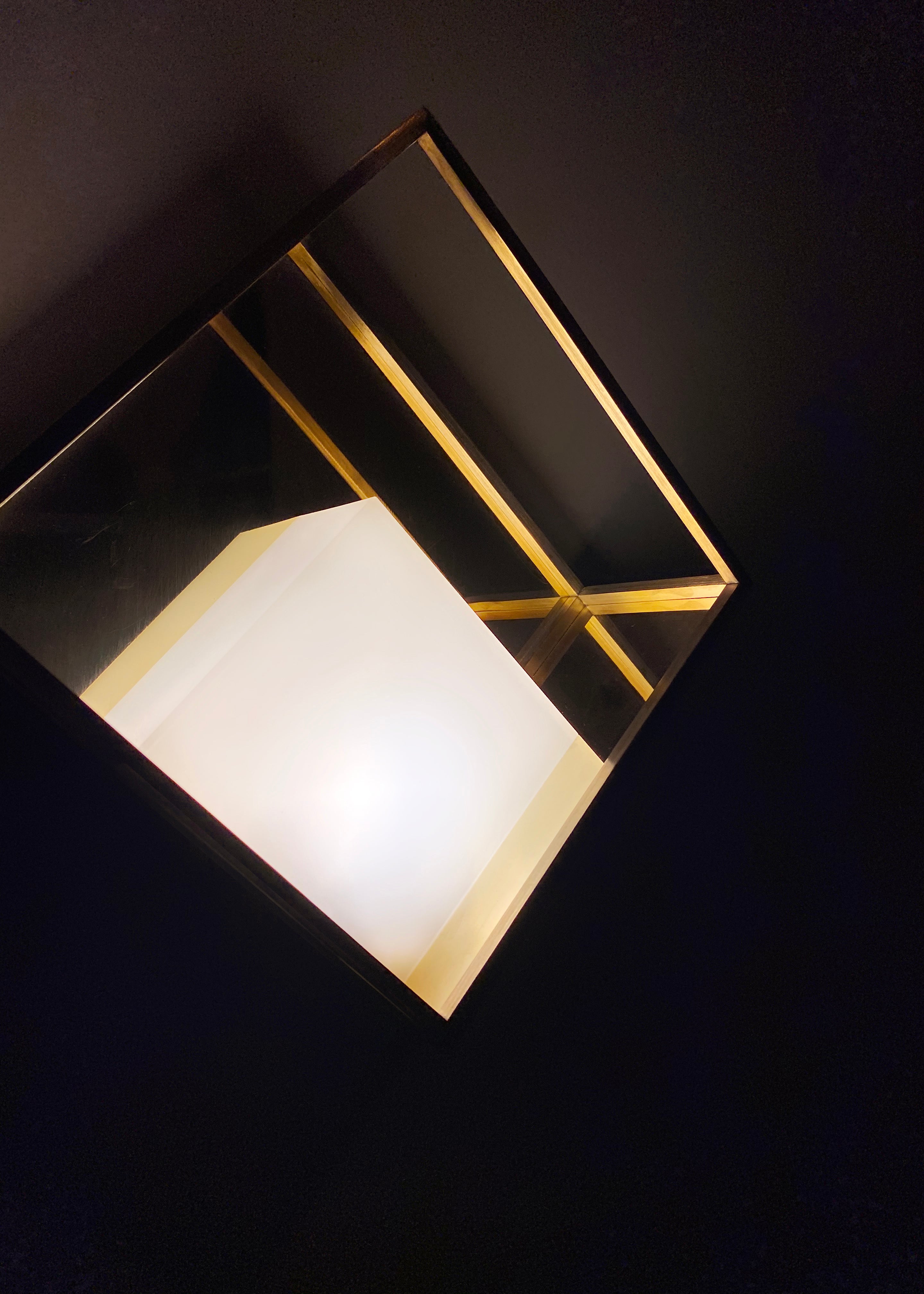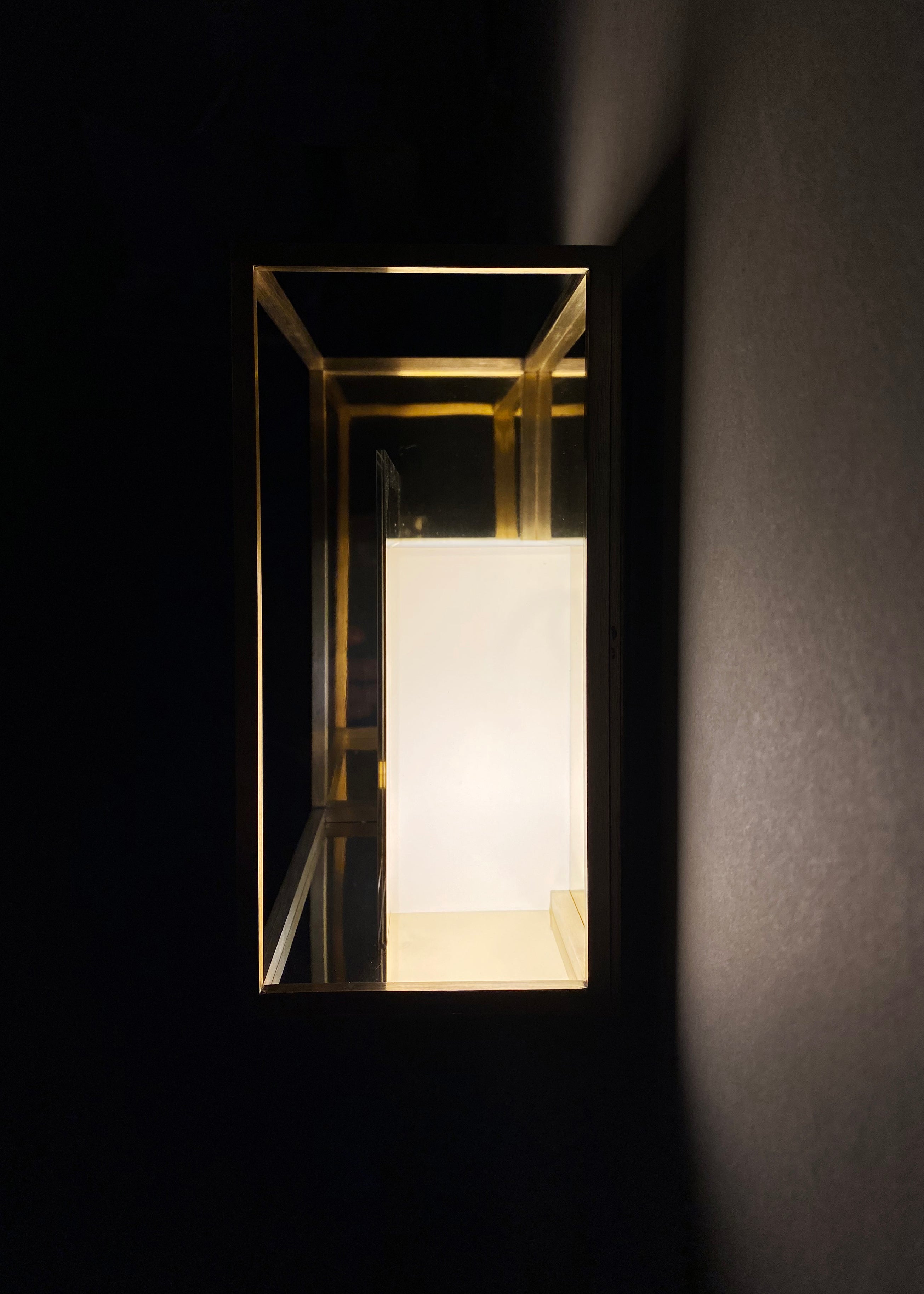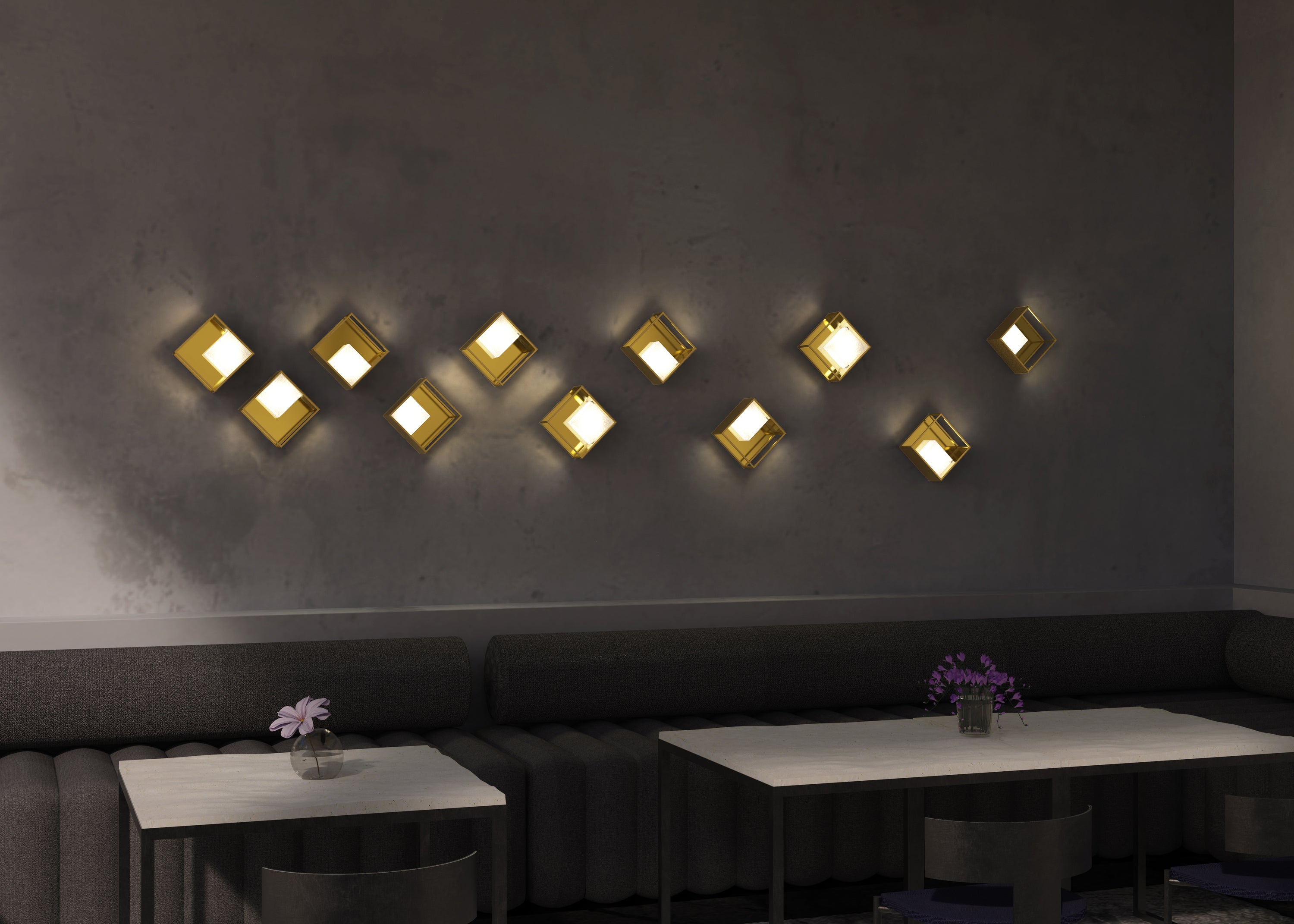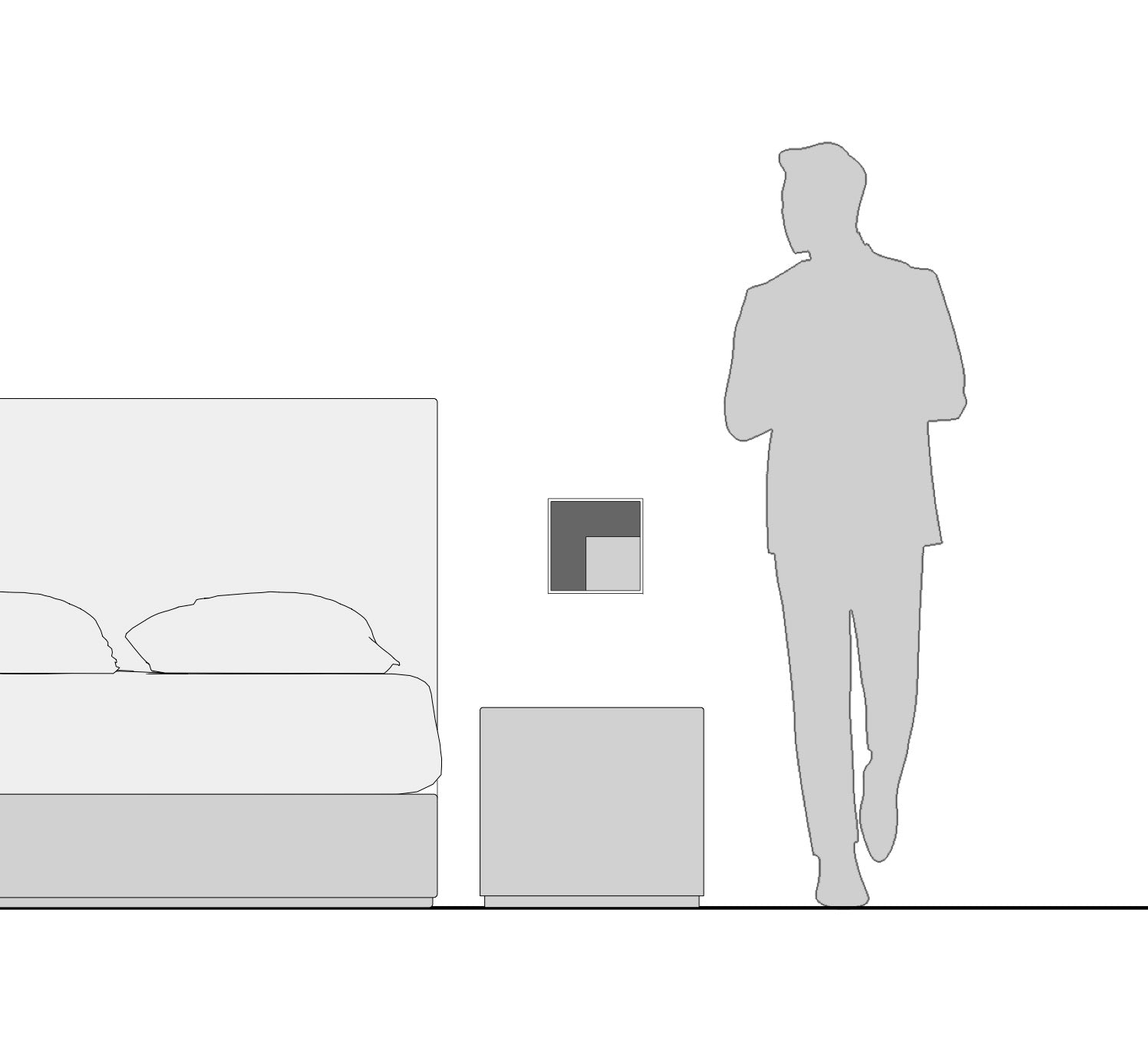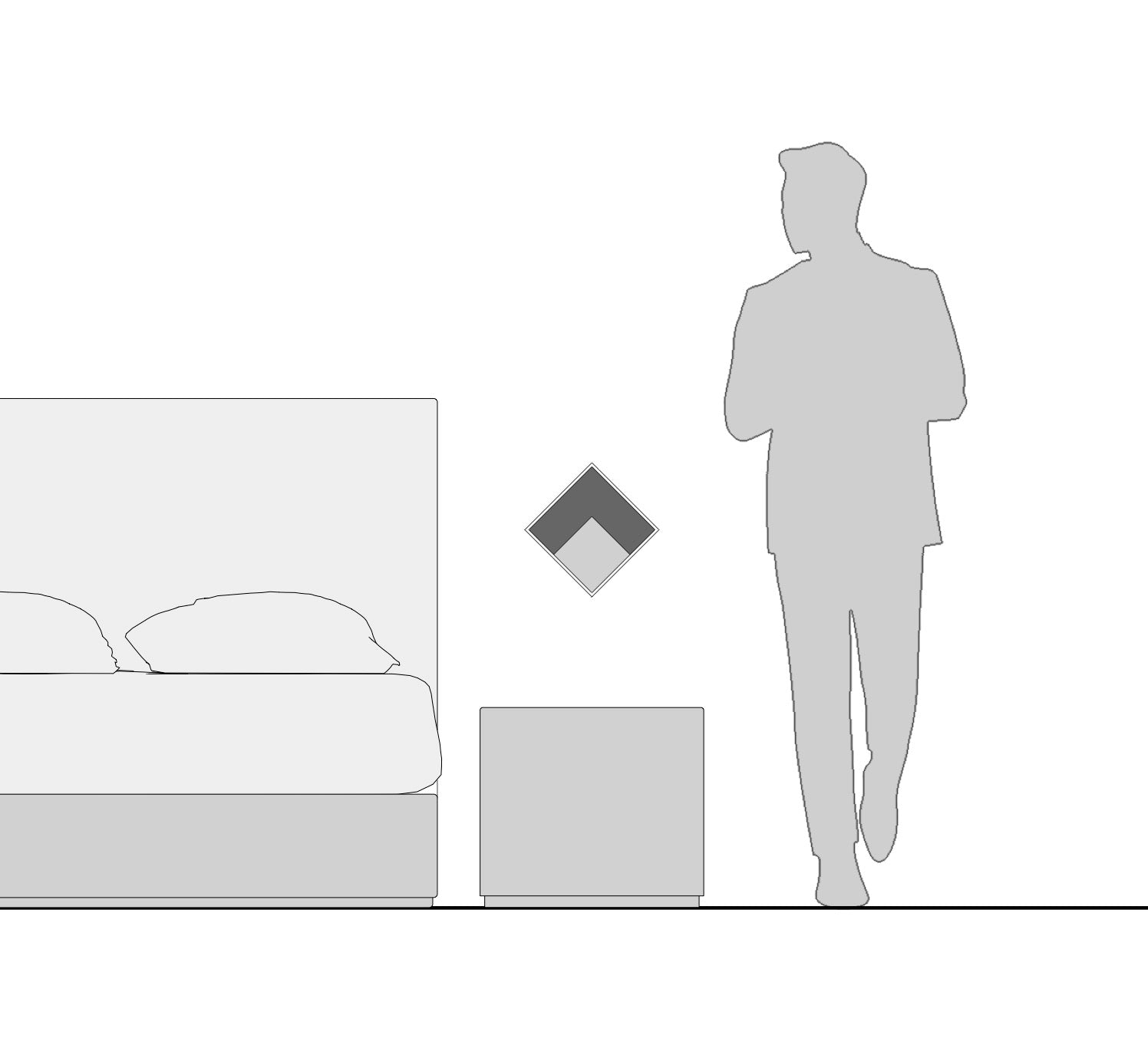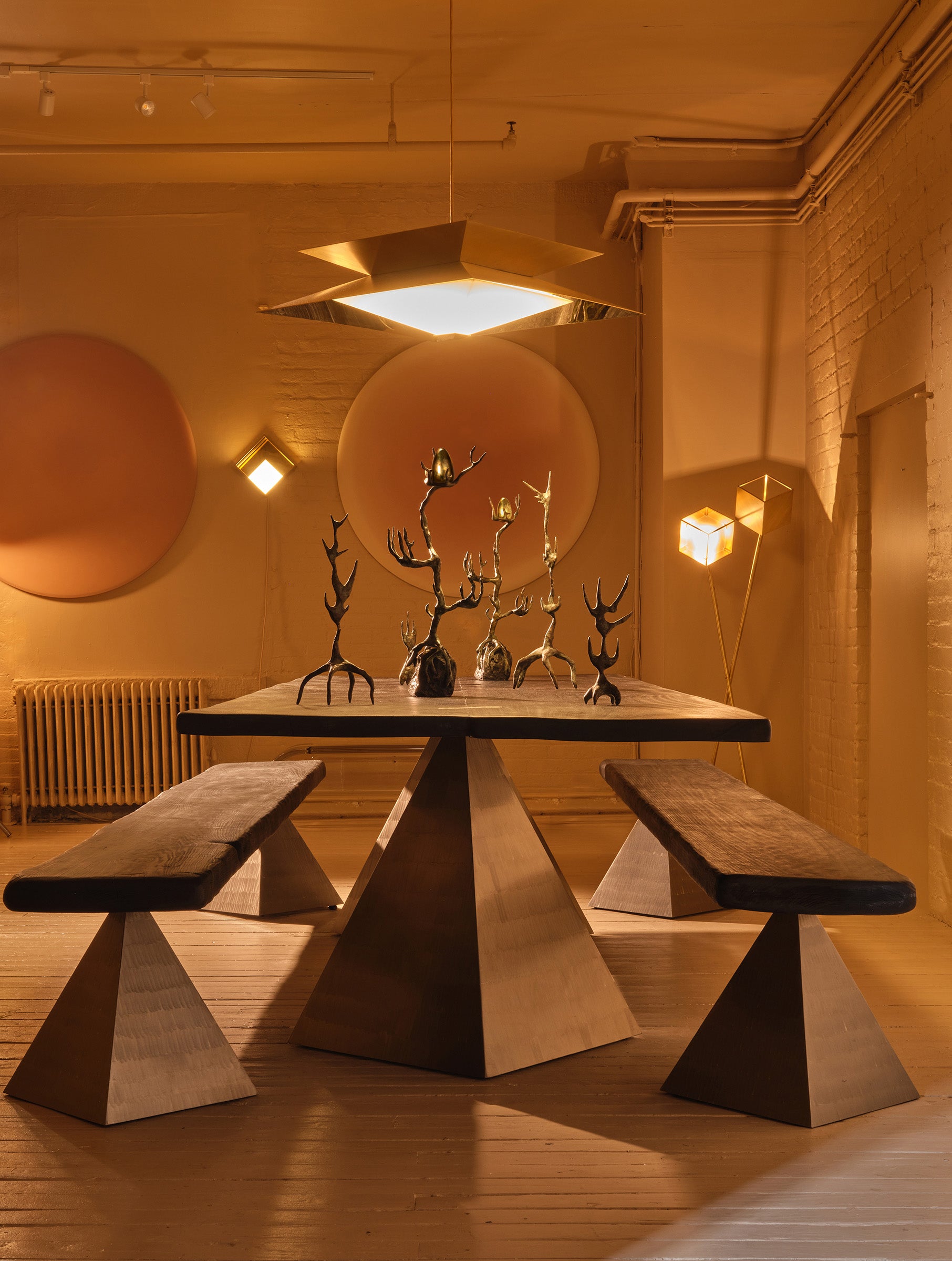 Wiso by DIAPHAN STUDIO

11.4" x 11.4" x 4.7"
Brass or Steel, Frosted Acrylic, Magnets
Wiso is a wall light that displays the growth patterns of natural crystals in their multiple scales. The outer brass frame encases some polished surfaces that, under daylight, reflect in a warm tone the colors of the surrounding environment.
When lit, the diffused light is concentrated in a directional wall wash. A composition of these sconces can create an intricate light pattern on the surface they are mounted on, while gently illuminating the room.
Item available for immediate delivery.
Lead time for this item is 8-10 weeks. 
All sales are final.
Product downloads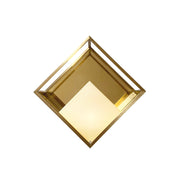 Wiso