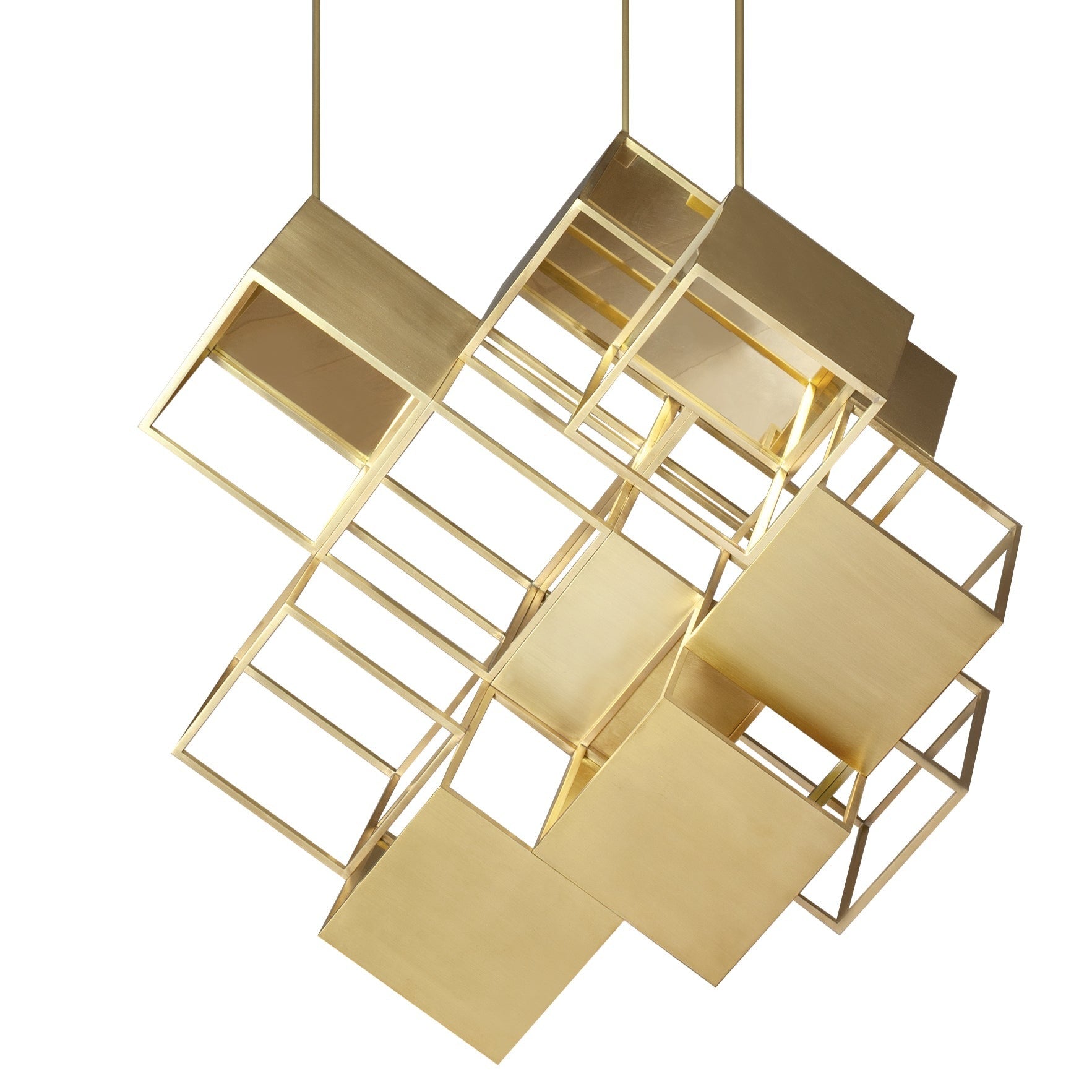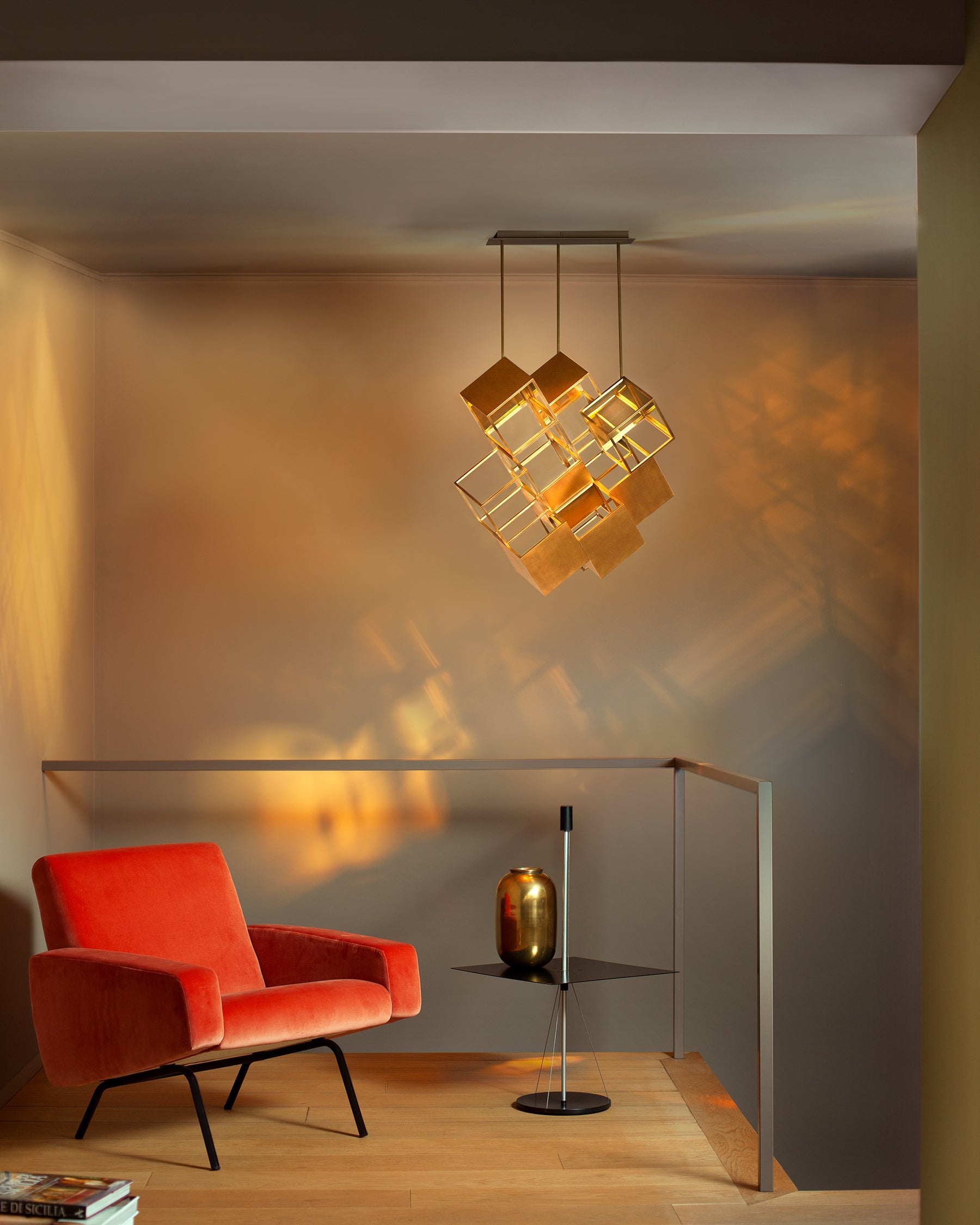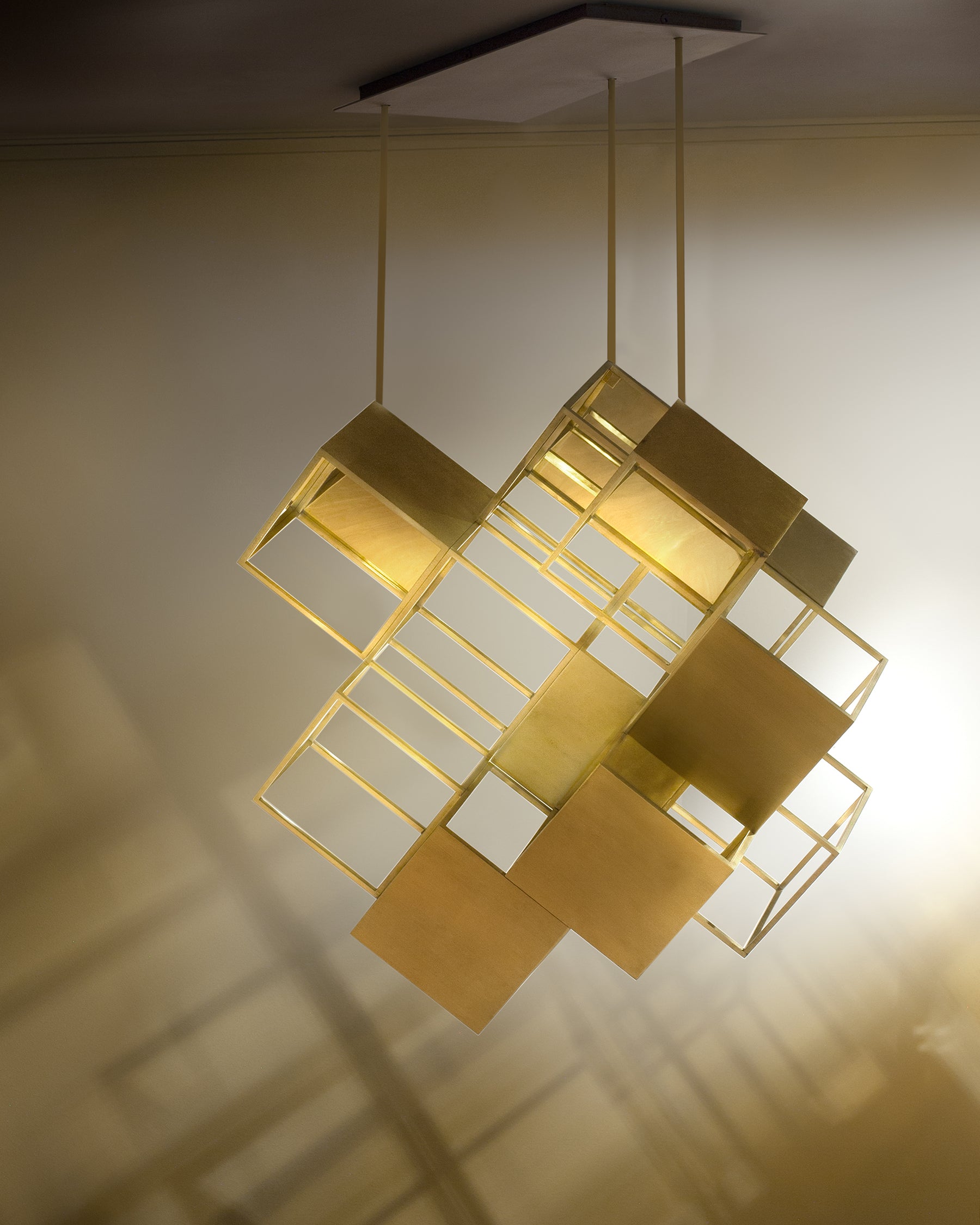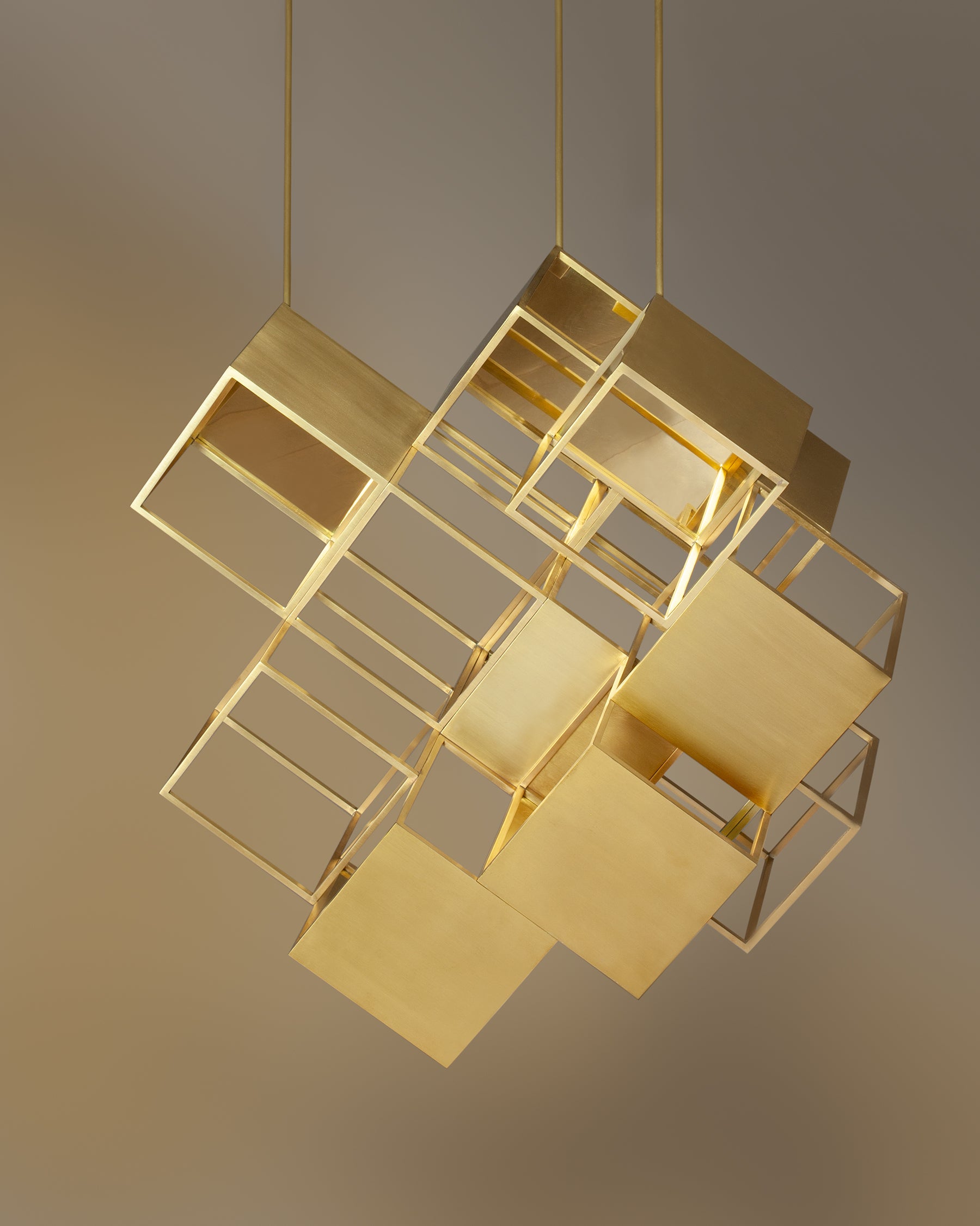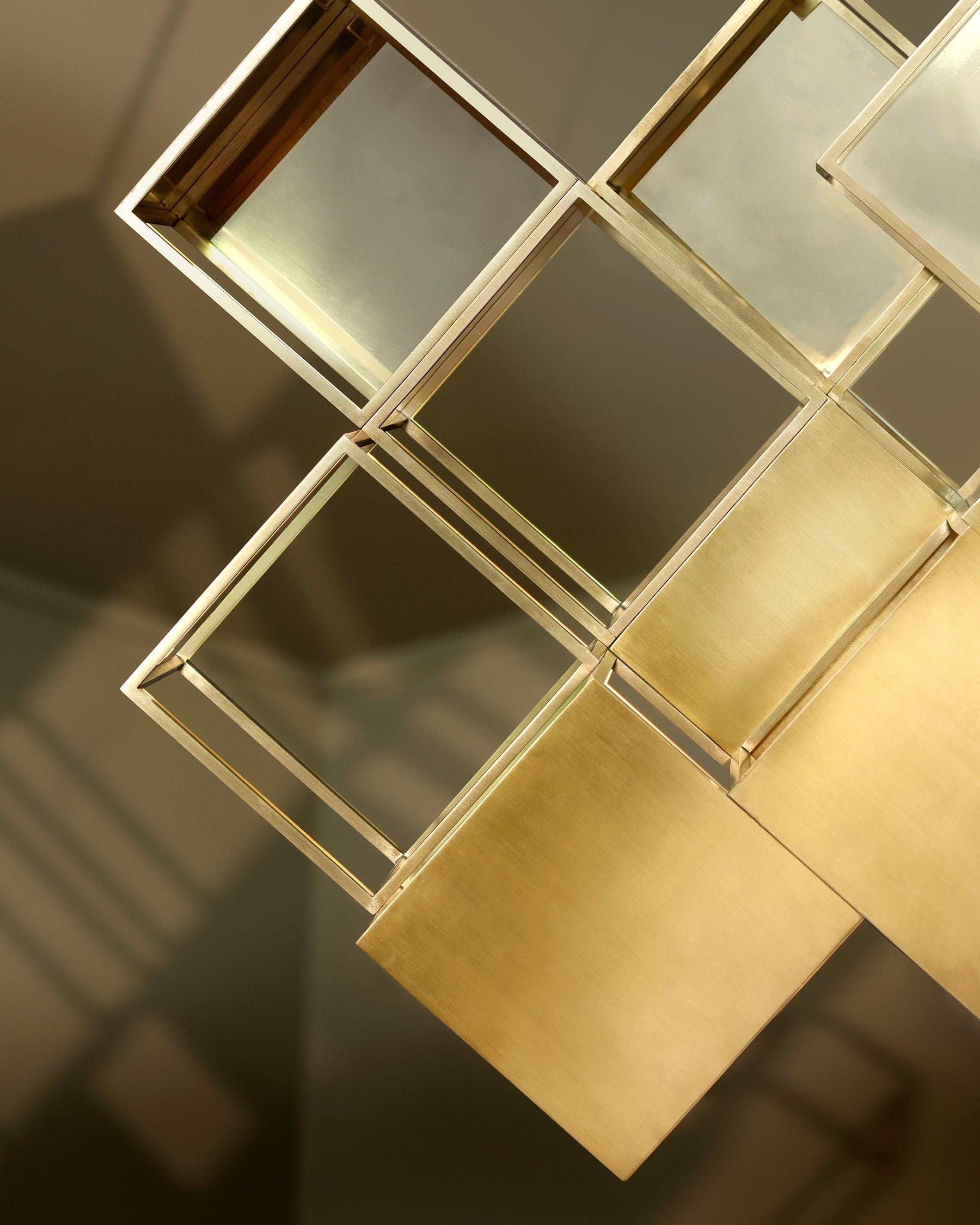 Lattis 11 by DIAPHAN STUDIO

25.6" x 23.6" x 27.5"
Brass or Steel, Frosted Acrylic, Magnets
Lattis is a complex composition of simple elemental units. Perceived differently from every angle, the sculpture's appearance shifts between a clearly readable shape and an intricate assemblage of cubes. 
When lit in a dark space, the object dematerializes, and light is scattered on the surrounding environment into an intricate  light  painting of reflections and shadows. At a closer look the cubes reveal a set of internal reflective surfaces that interact with the light source, positioned at the bottom of the fixture.
Lead time for this item is 10-12 weeks. 
All sales are final.


Product downloads
Lattis 11