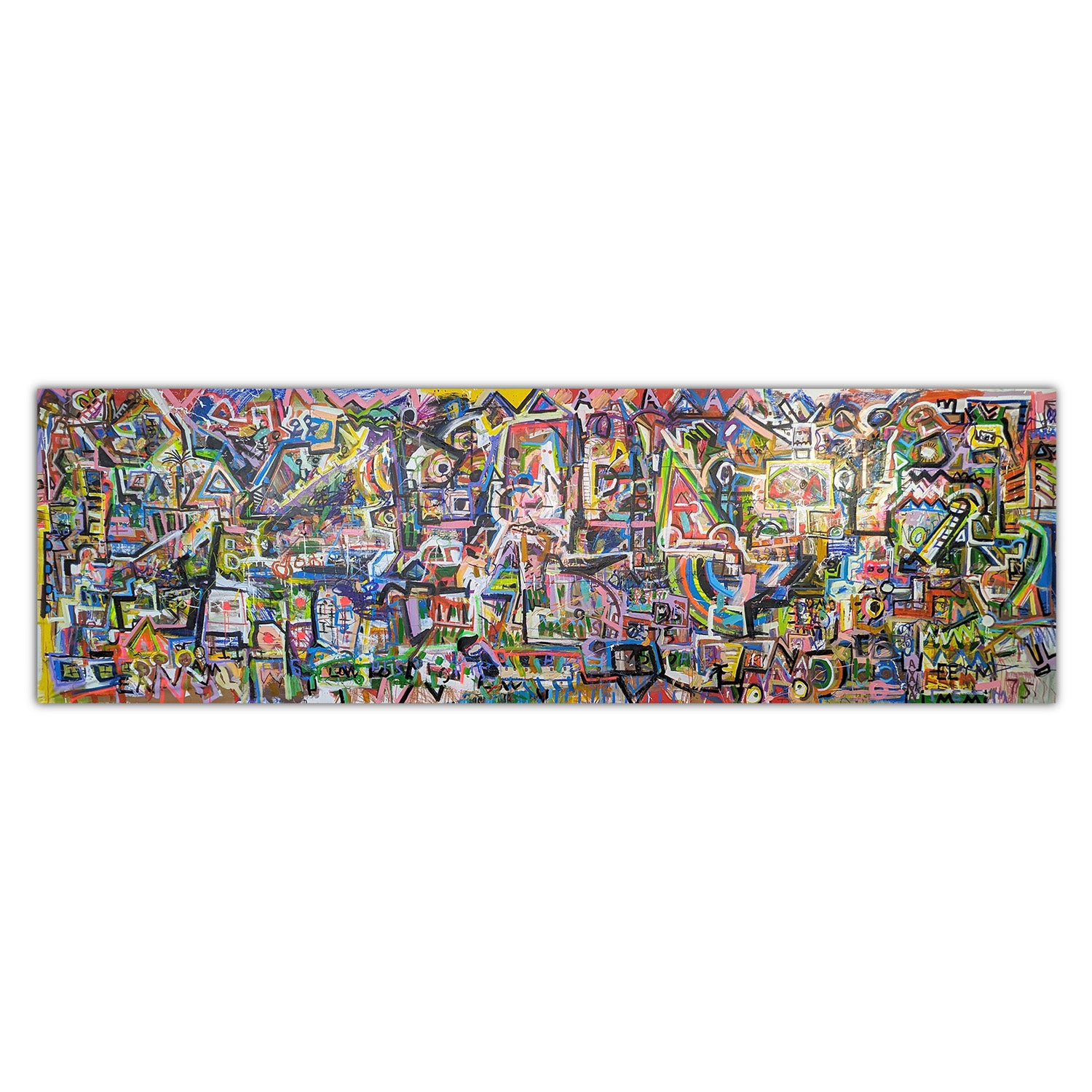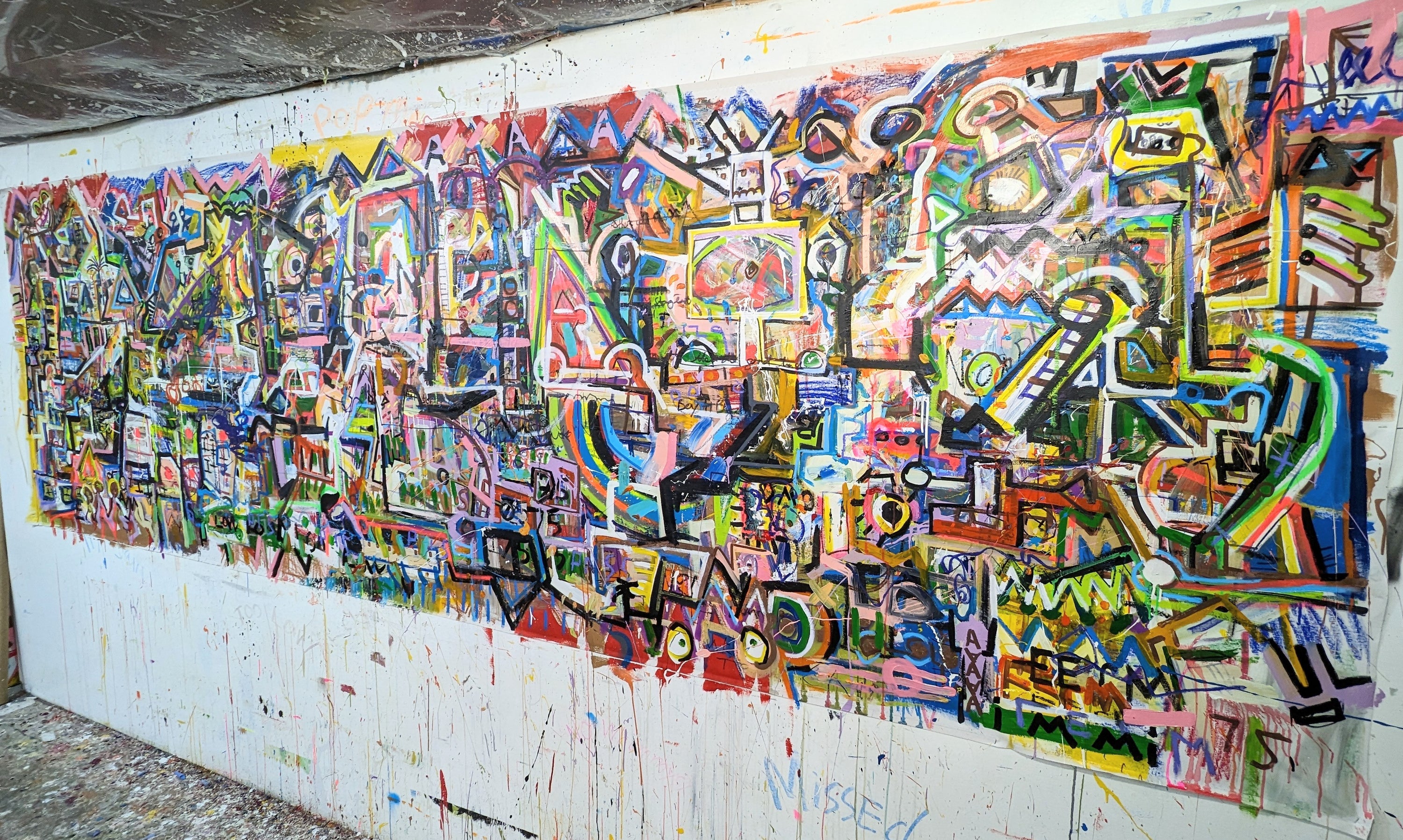 Elmhurst
by Joseph Conrad-Ferm, 
Mixed medium painting on canvas by NY-based artist Joseph Conrad-Ferm.

"I set out to paint a timeline of my life and feel like I've captured it pretty well.tueres a great deal of text and simple line work that served as a foundation. From 1975 through just the other day, I left it on the canvas. 
Interesting as this resembles work that came out of my 2003-4 period. My second chance at life was really accelerating then."
— Joseph Conrad-Ferm
All sales are final.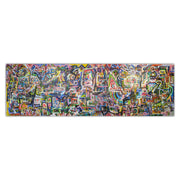 Elmhurst