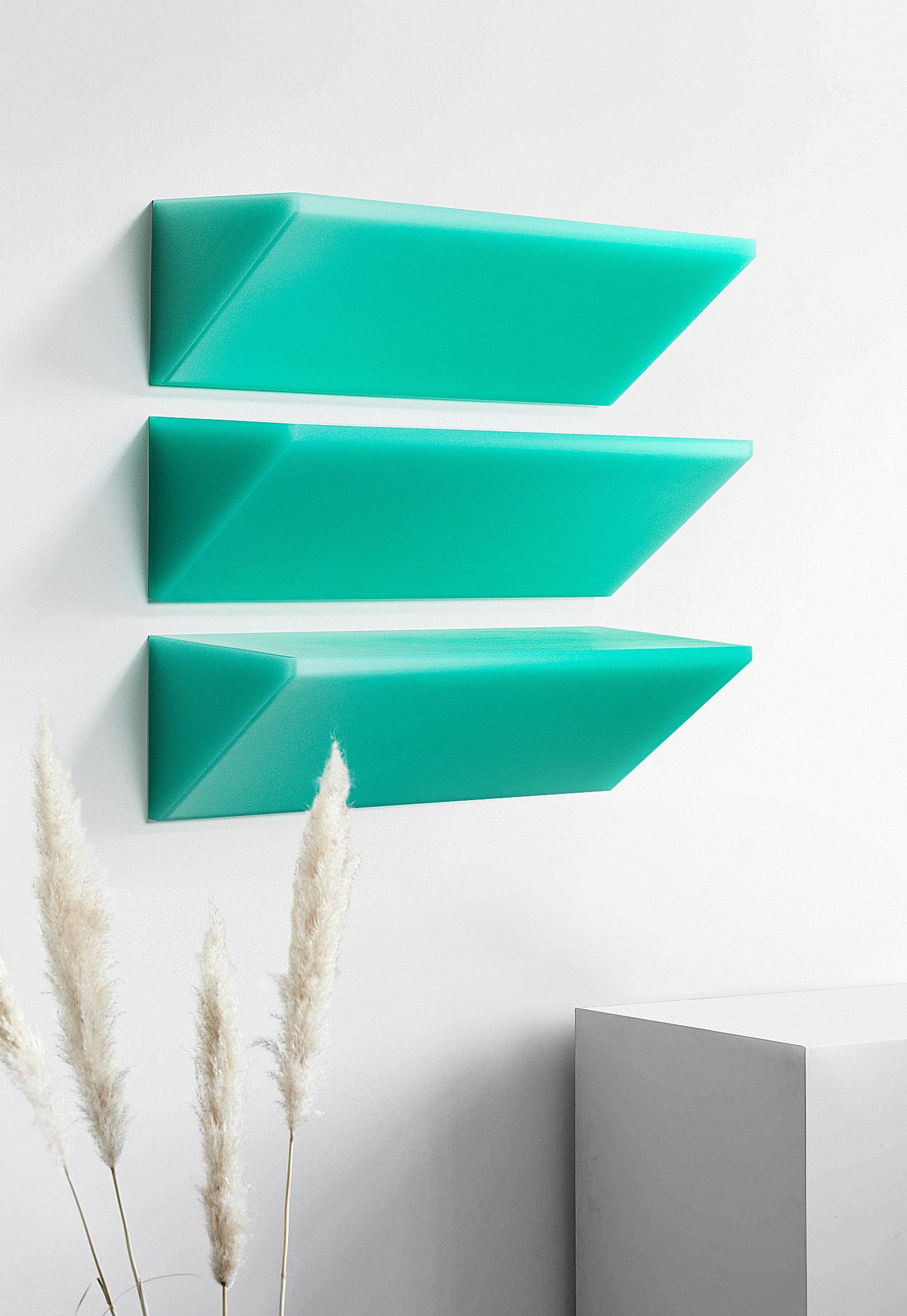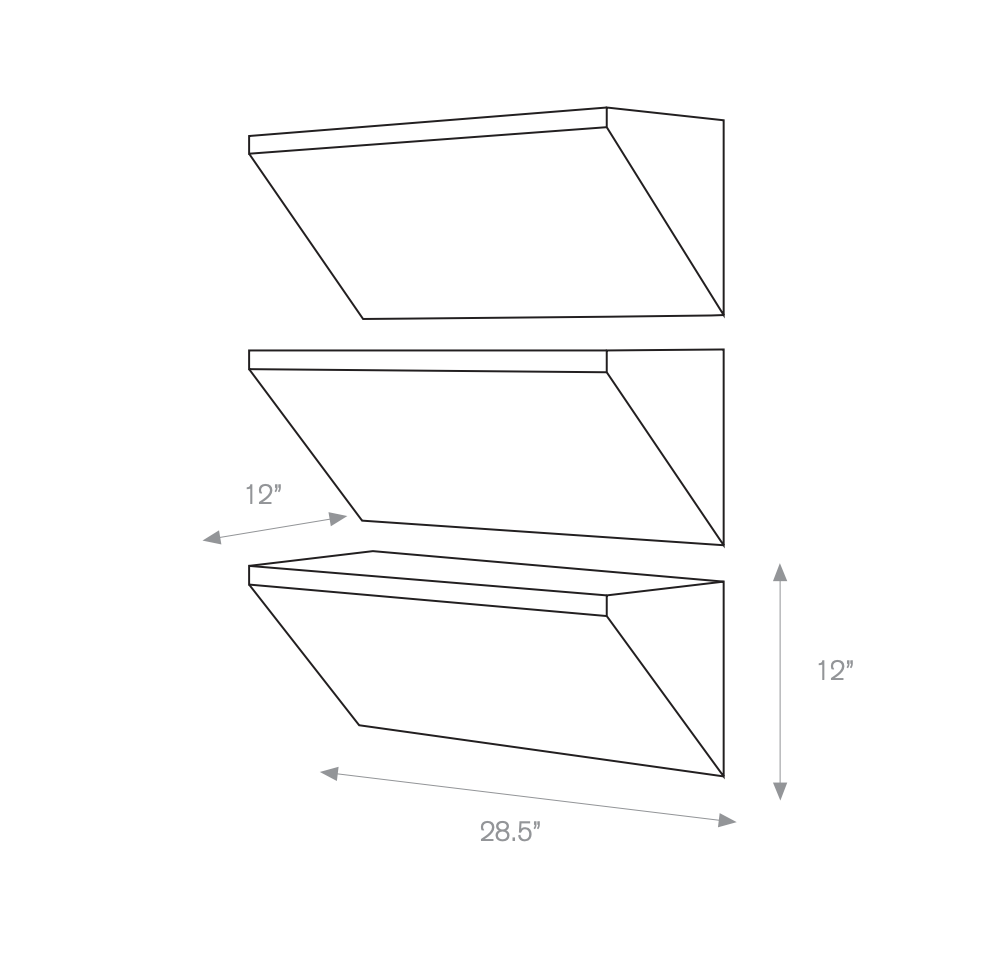 SHIFT Triangle Shelves (Set of 3)
SHIFT Triangle Shelves (Set of 3) by Facture Studio
W 12" x H 12" x L 18.5" 
W 30.5 x H 30.5 x L 72.4 cm 
Triangular wall shelving in aqua green colorway. Gradually shifting saturation from one direction to another, this set manages to both guide the eye, yet perplex it simultaneously. Rendering observers unable to focus on one point and discern exactly what is happening, the depth effect created instructs your eye to perpetually move its gaze along the saturation shift.
Can be sold individually - $4000/each. Color and Size are Customizable, Contact Gallery for more information.
See our shipping policies. For quotes, please contact us. 
. . .
Facture Studio is a contemporary art furniture company headed by designer, Quincy Ellis. Based in Brooklyn, his dynamic molded works use resin to experiment endlessly with light, color & transparency. The exploration of these three concepts is central to all of the brand's work, constantly refining its designs by changing colors, shades, shift patterns, opacities & interior core colors.
SHIFT Triangle Shelves (Set of 3)