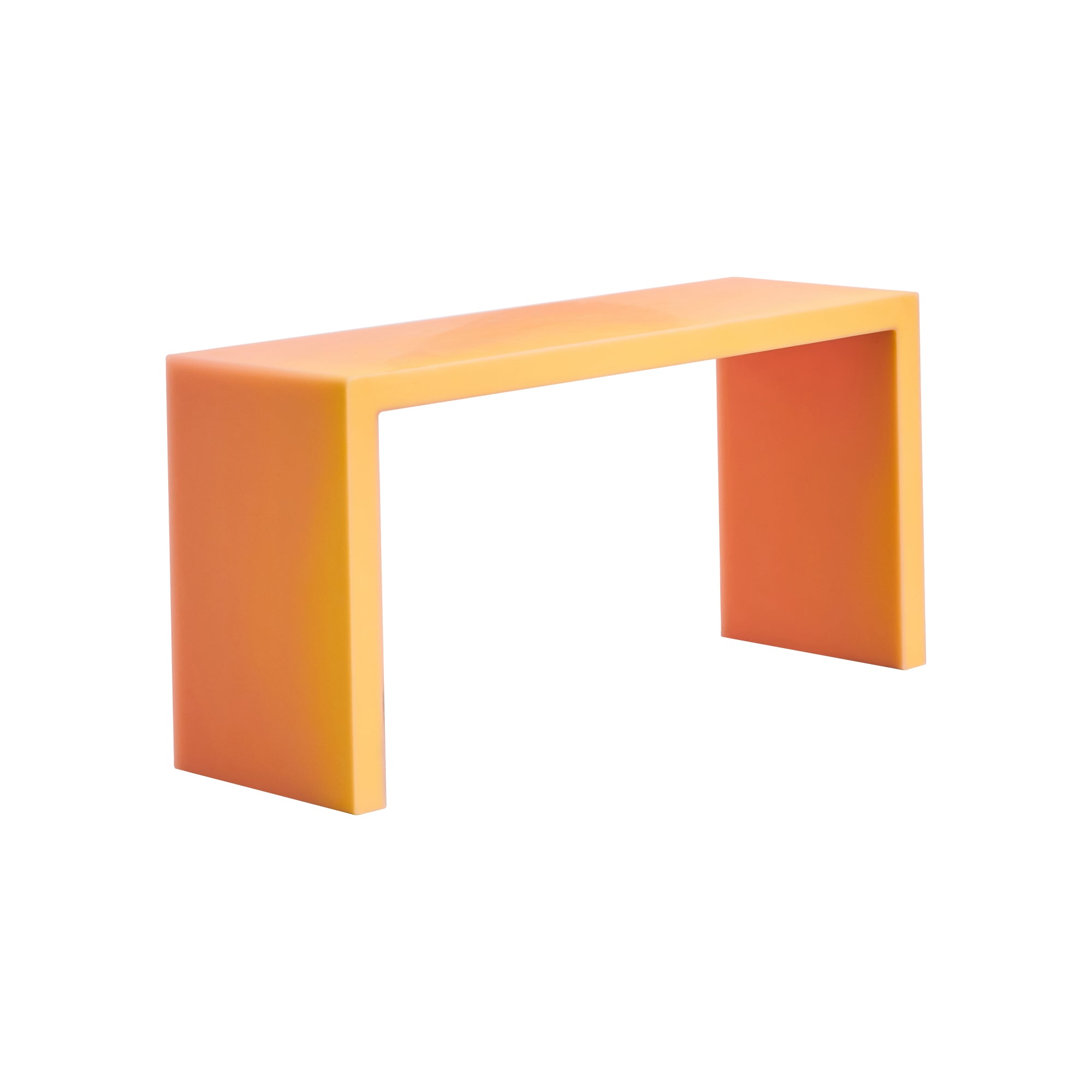 MELD Desk
by Facture
W 20" x H 30" x L 60" 
W 51 x H 76.2 x L 152.4 cm 
The resin desk features a matte exterior in a warm hue, attracting the eyes with shifting saturation in patterns. The desk creates the illusion of perpetual motion in different directions depending on where the observer is.
Lead time 6-8 weeks.
All sales are final.
MELD Desk