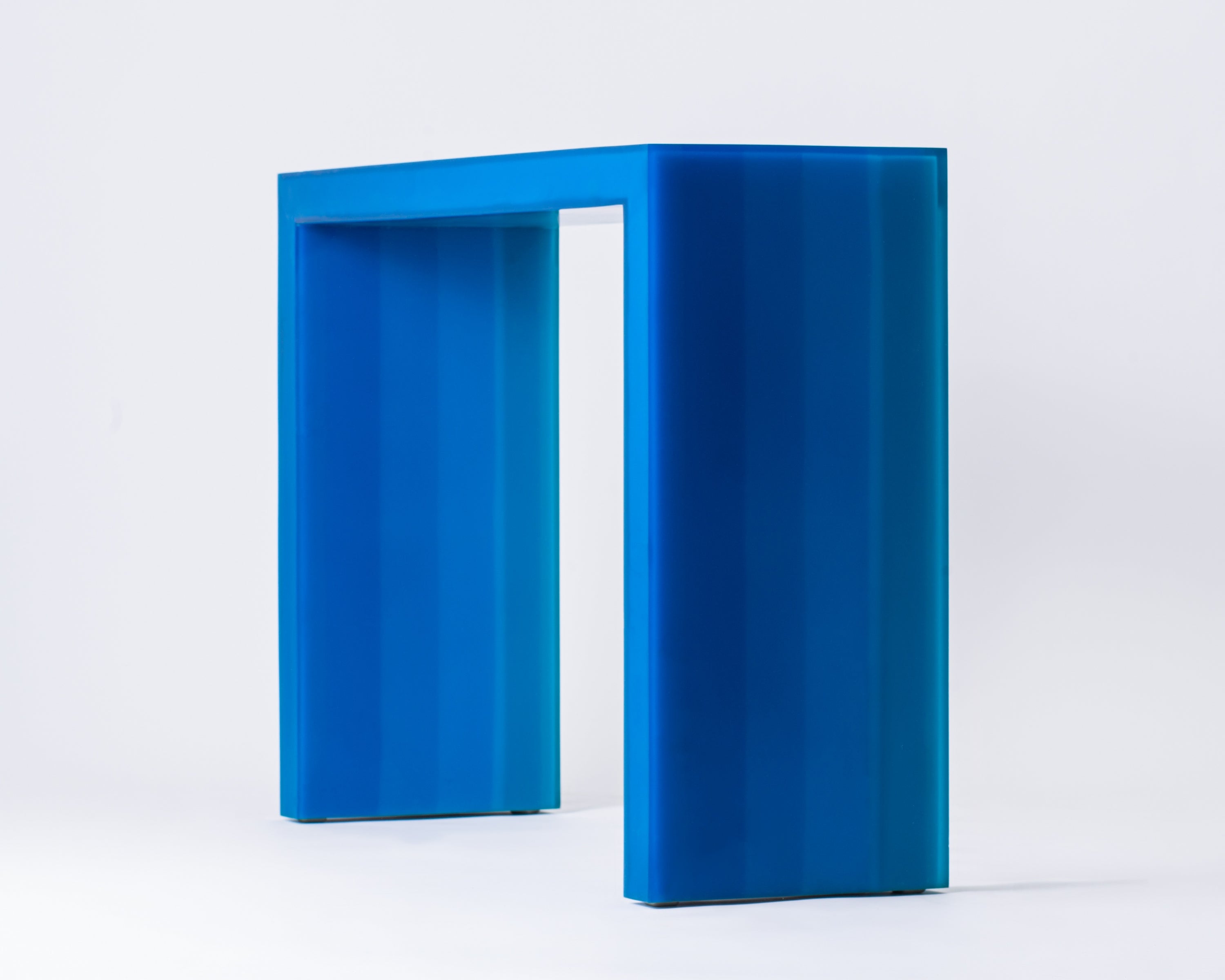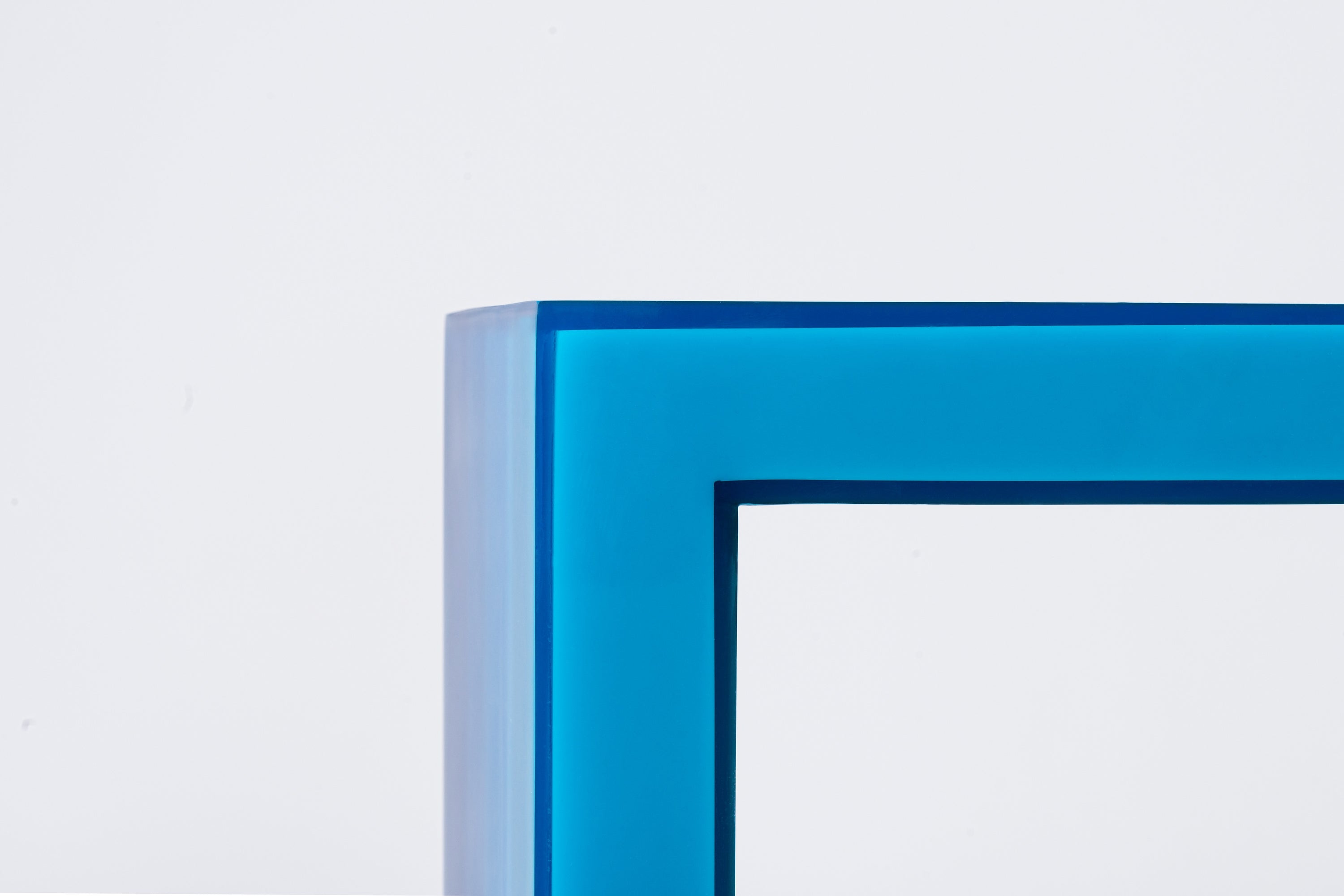 GRADIENT Table by Facture Studio
W 16" x H 35.9" x L 49.75" 
W 40.6 x H 91.1 x L126.4 cm 
A 6-layer transition console in blue gradient. Shifting saturation levels one
layer at a time, this console creates the illusion of perpetual motion in different directions depending on where the observer is. Console can face in either direction, depending on the owner's preference.
Contact the gallery for customization options.
Item available for immediate delivery.
See our shipping policies. For quotes, please contact us. 
GRADIENT Console