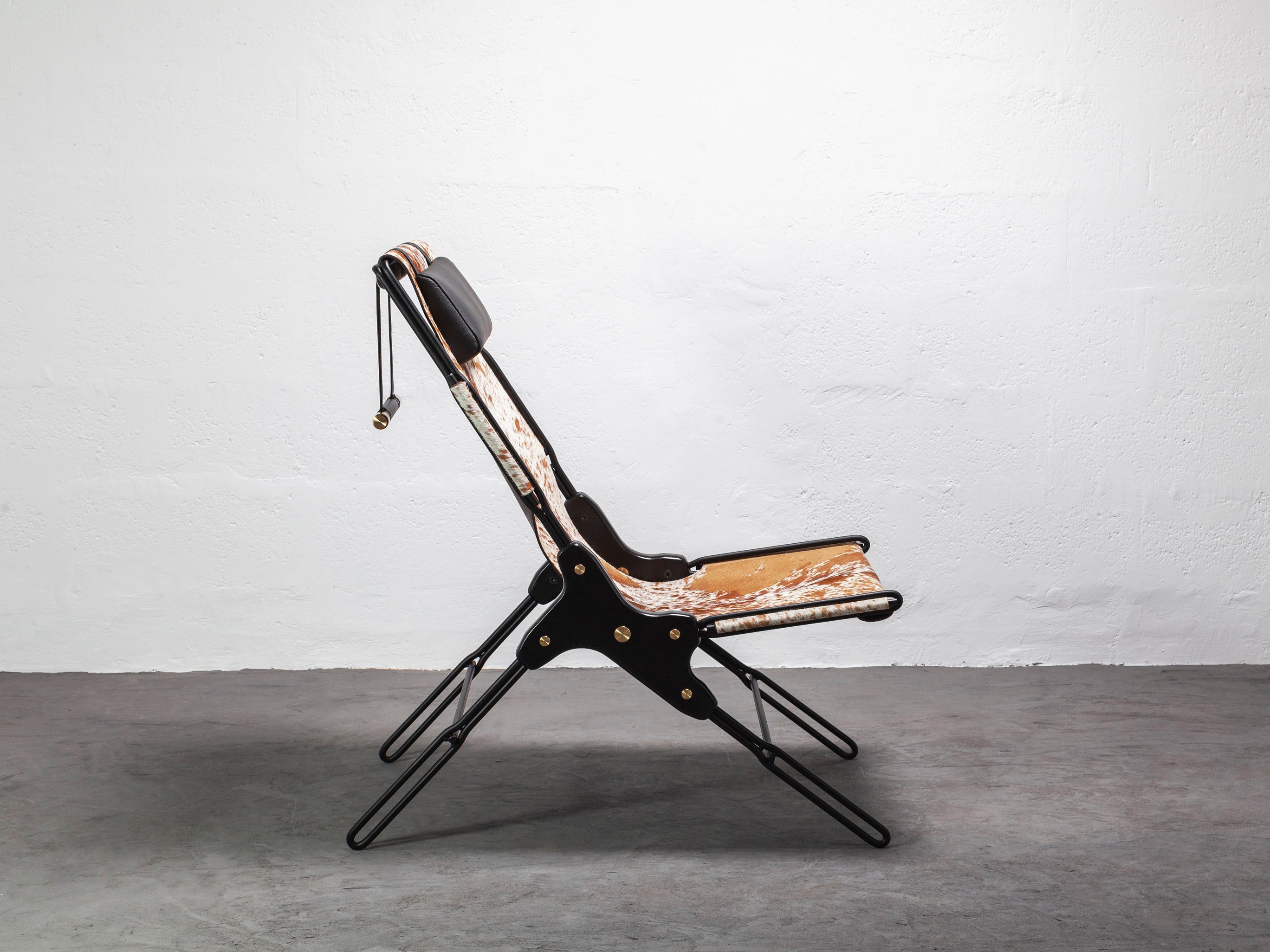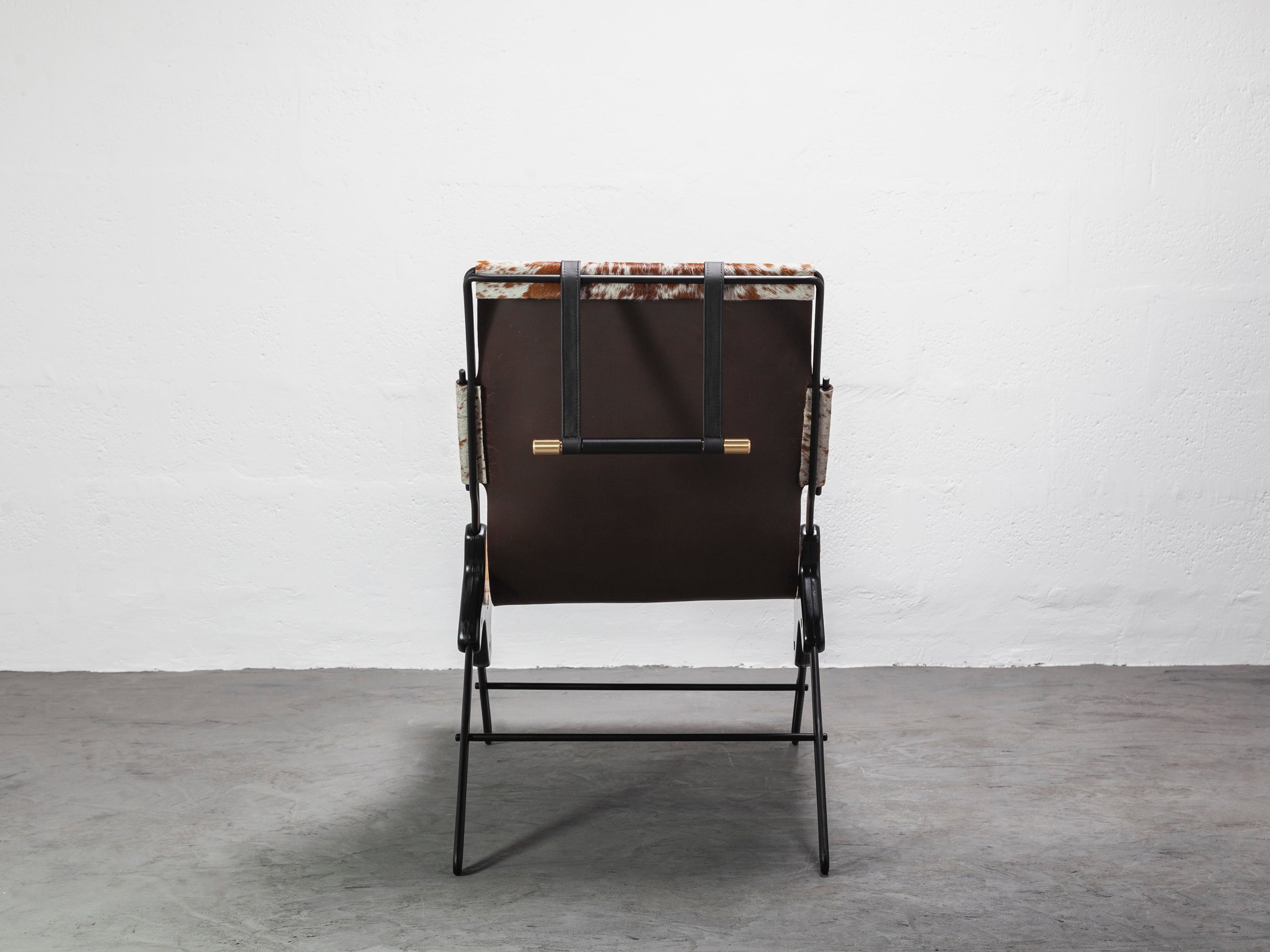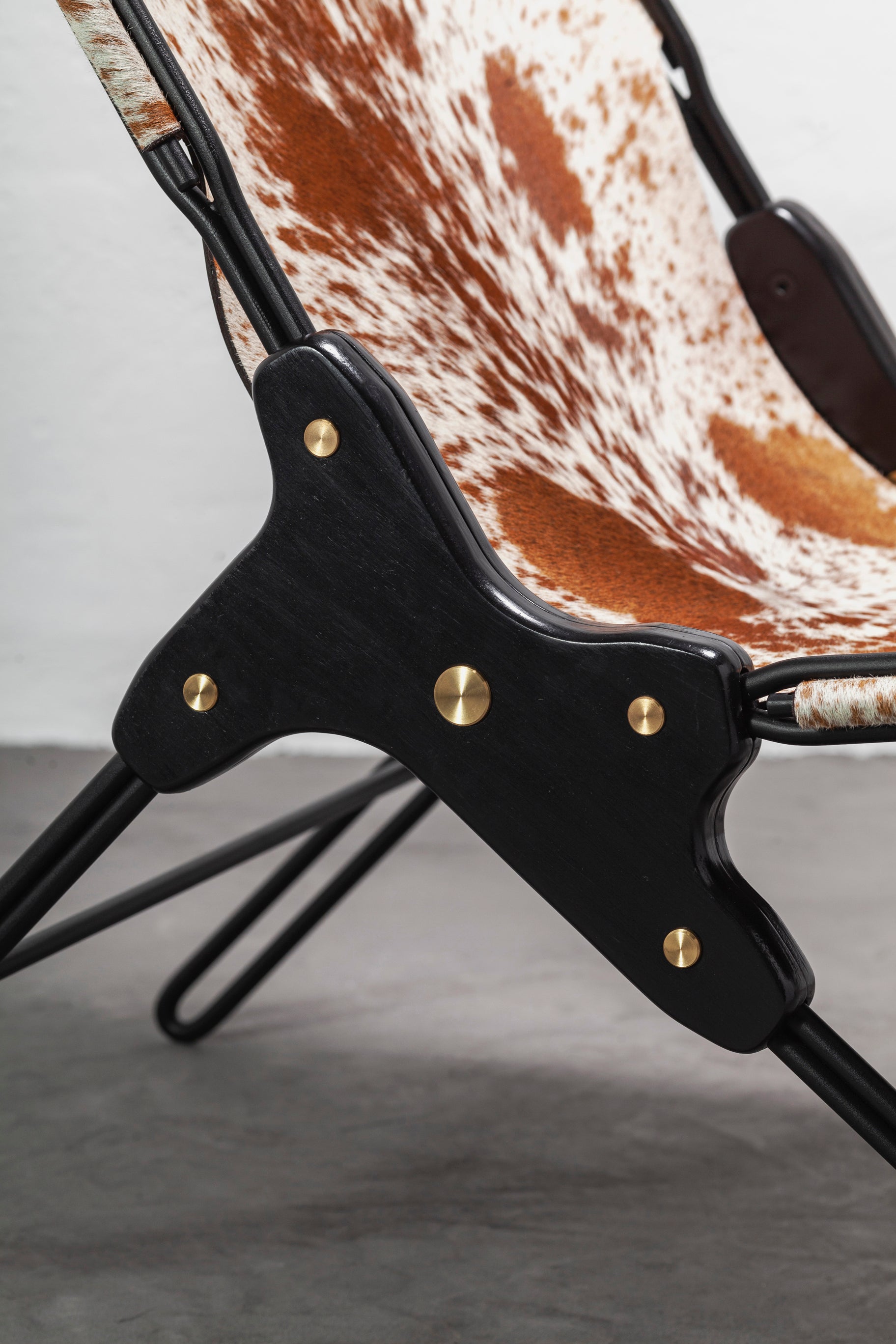 ASM 01 Lounge Chair by ALEJANDRO MOYANO
W 22" x H 37" x D 33" 
Structure & hardware: TEXTURIZED MATTE BLACK
Lounge chair made of steel rod structure and solid Colorado wood with a natural oil finish, pony hair, Ecuadorian sustainable cowhide leather seat, and lathed bronze hardware.
Available in multiple colors: Verde Olivo, Brown, Cognac
Shipping is not included. See our shipping policies. Please contact us for shipping quotes and customization options. 
Lounge Chair Custom