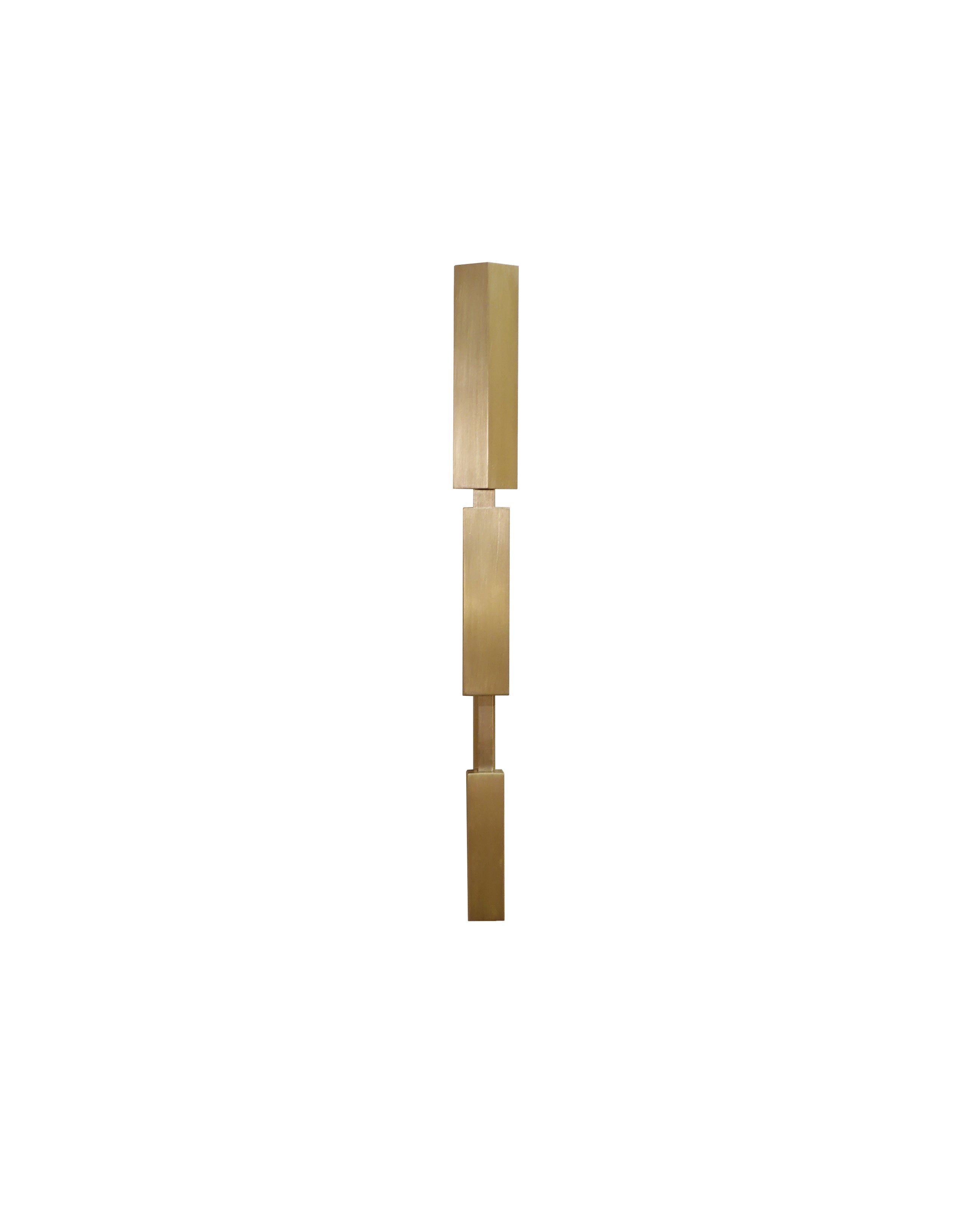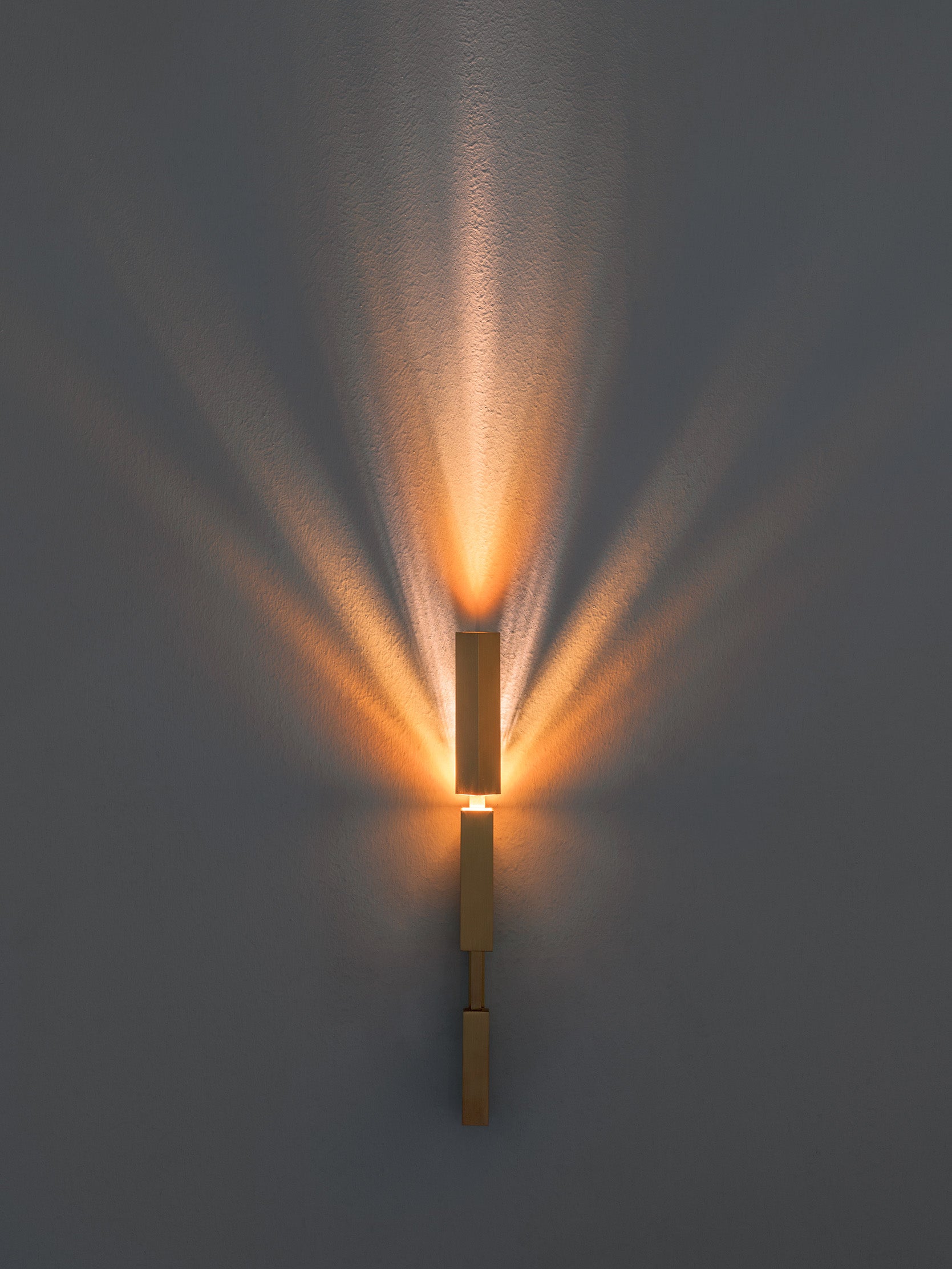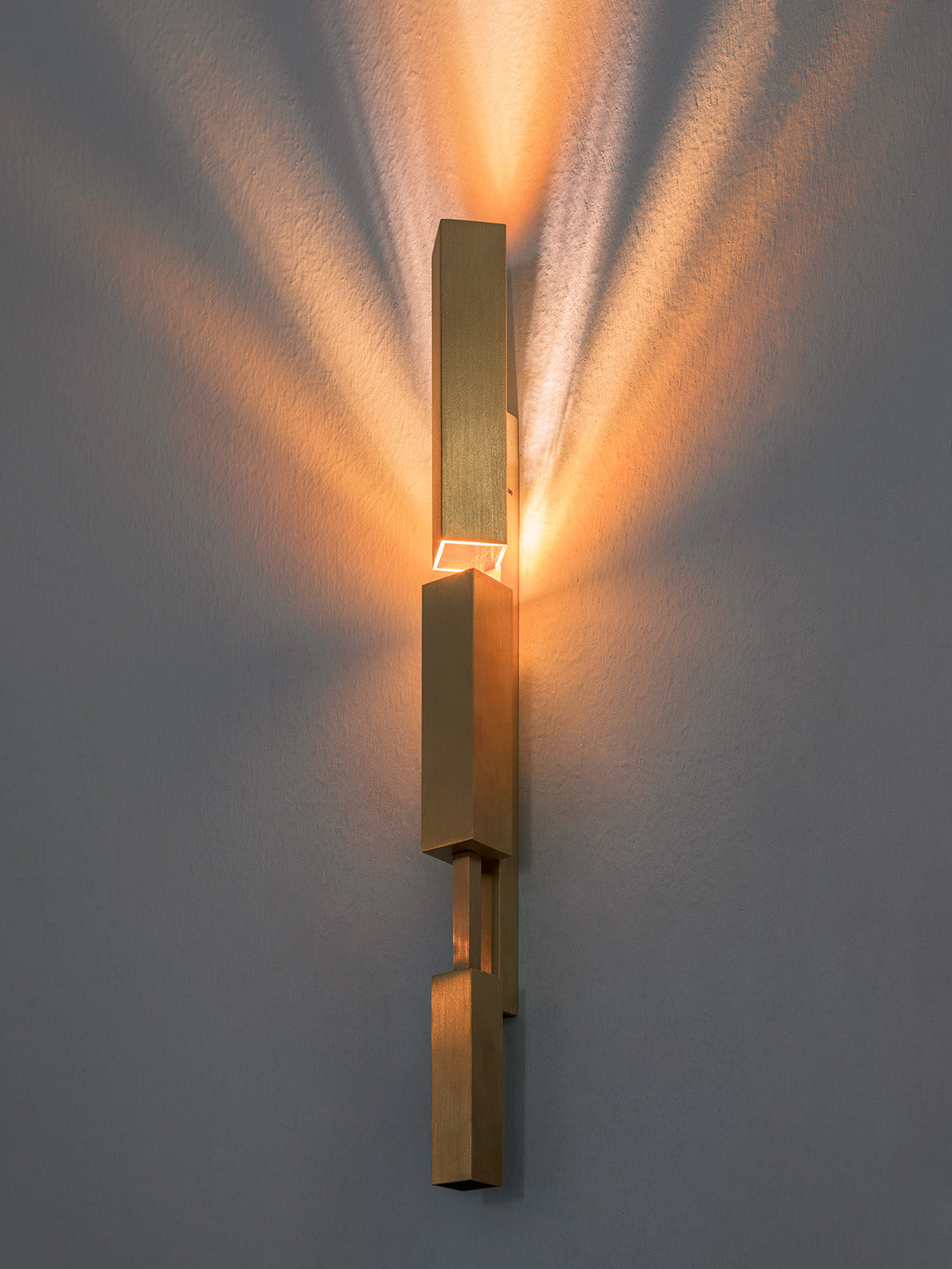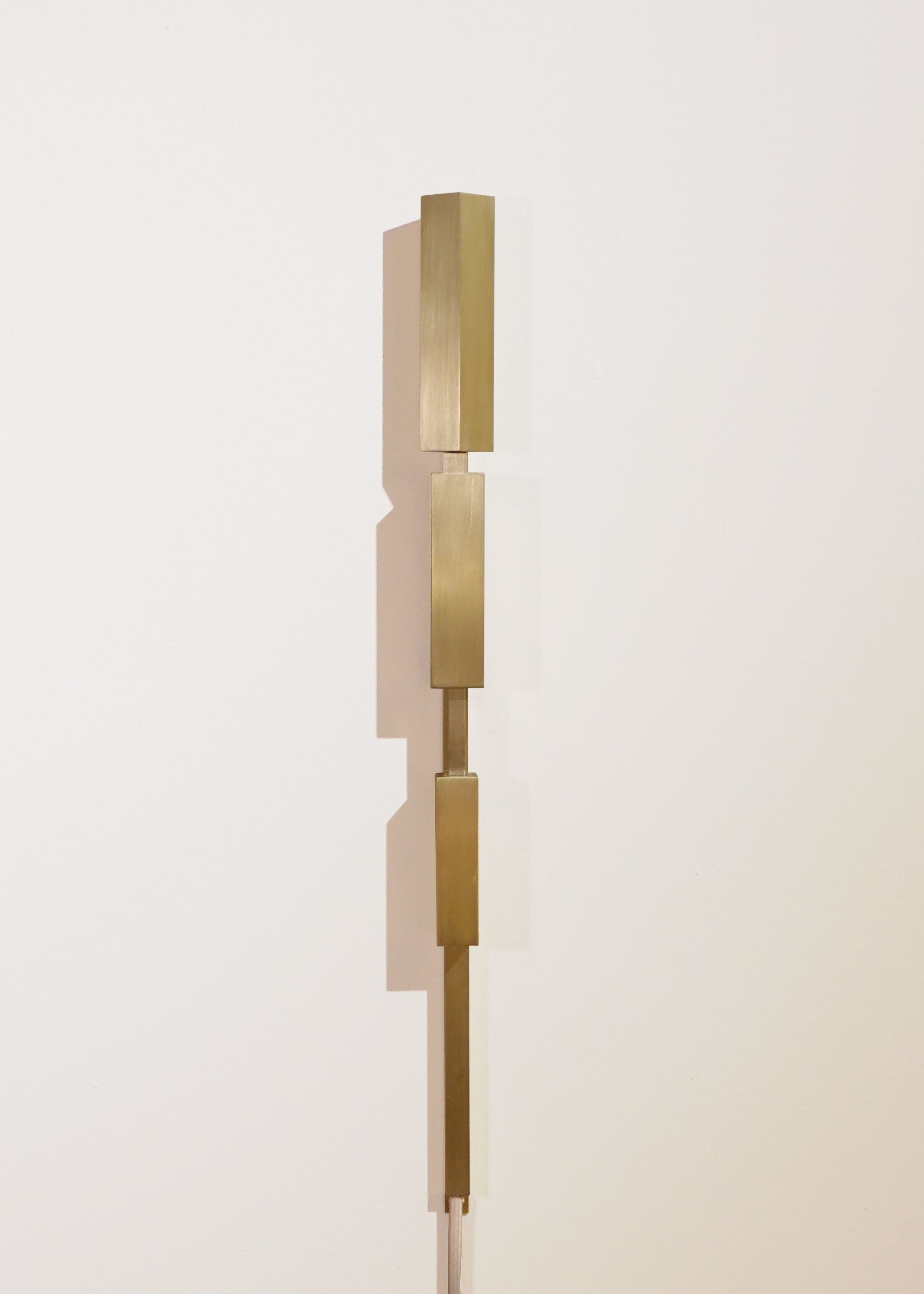 Tetra by DIAPHAN STUDIO

1.6" x 2" x 12.6"
Brass or Steel, Frosted Acrylic

The wall-mounted piece is a brass sconce that scatters light into multiple rays with varying colour temperatures. The lamp is interactive and can be manually adjusted to modify the intensity and projection pattern: A reimagined dimming effect.
Tetray's geometry is inspired by the Tetragonal crystal system where all atoms are organised in a lattice at 90 degree angles with two out of three dimensions being equal. The sconce's extended vertical dimension allows light beams to reflect repeatedly within the lamp body, producing captivating light effects.
Item available for immediate delivery.
Lead time for this item is 10-12 weeks. 
All sales are final.
Product downloads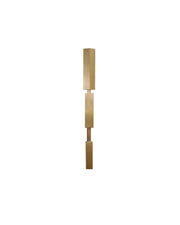 Tetra