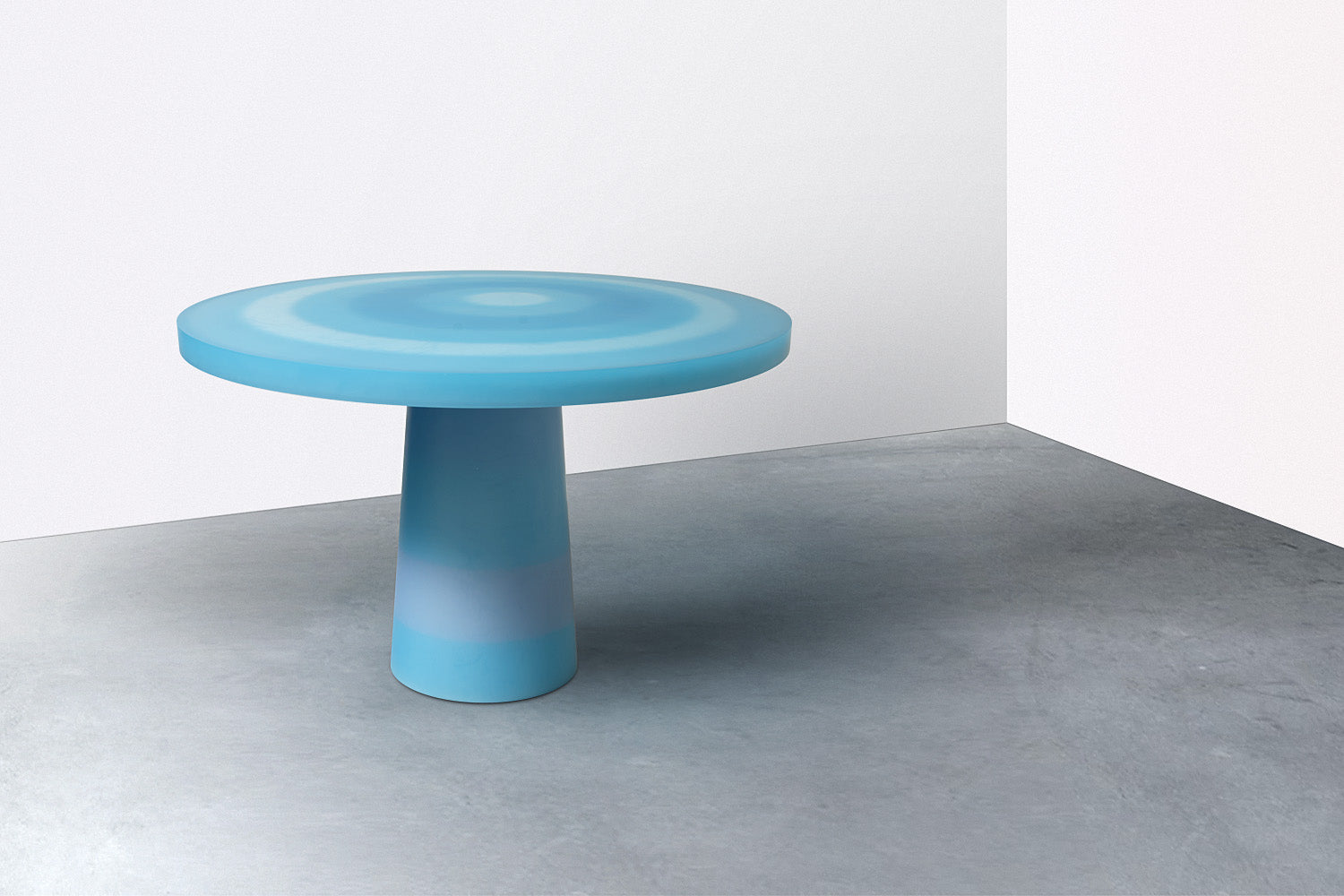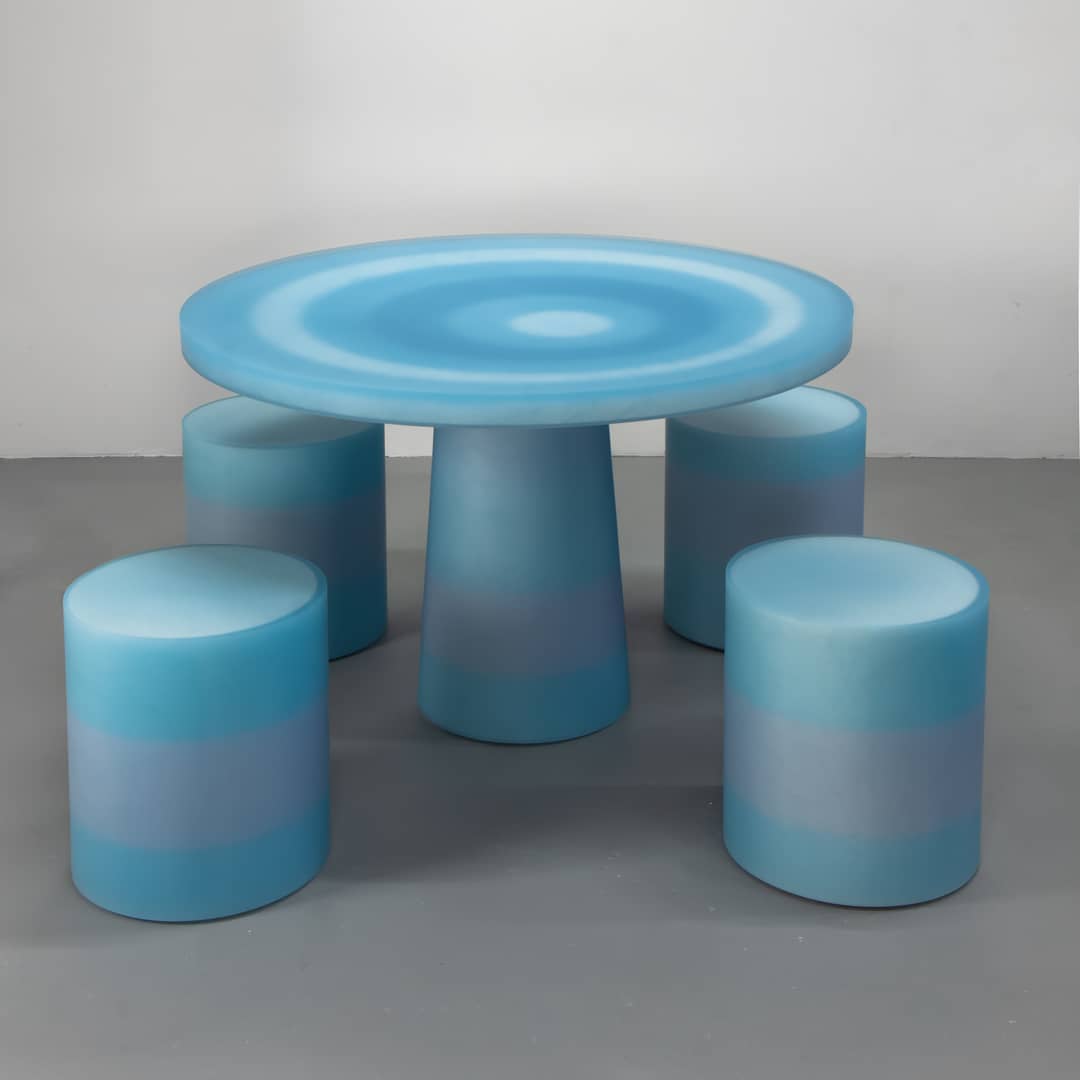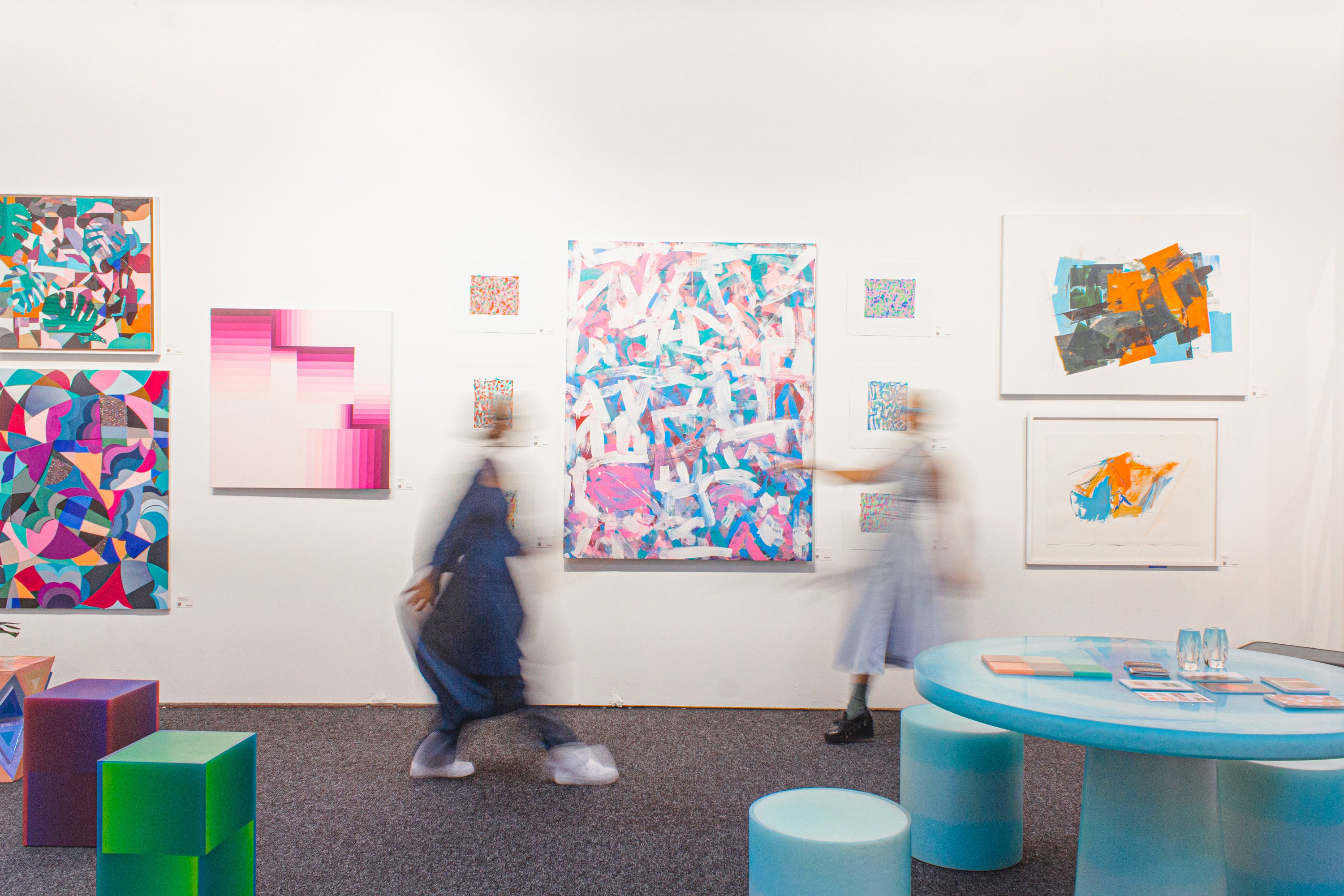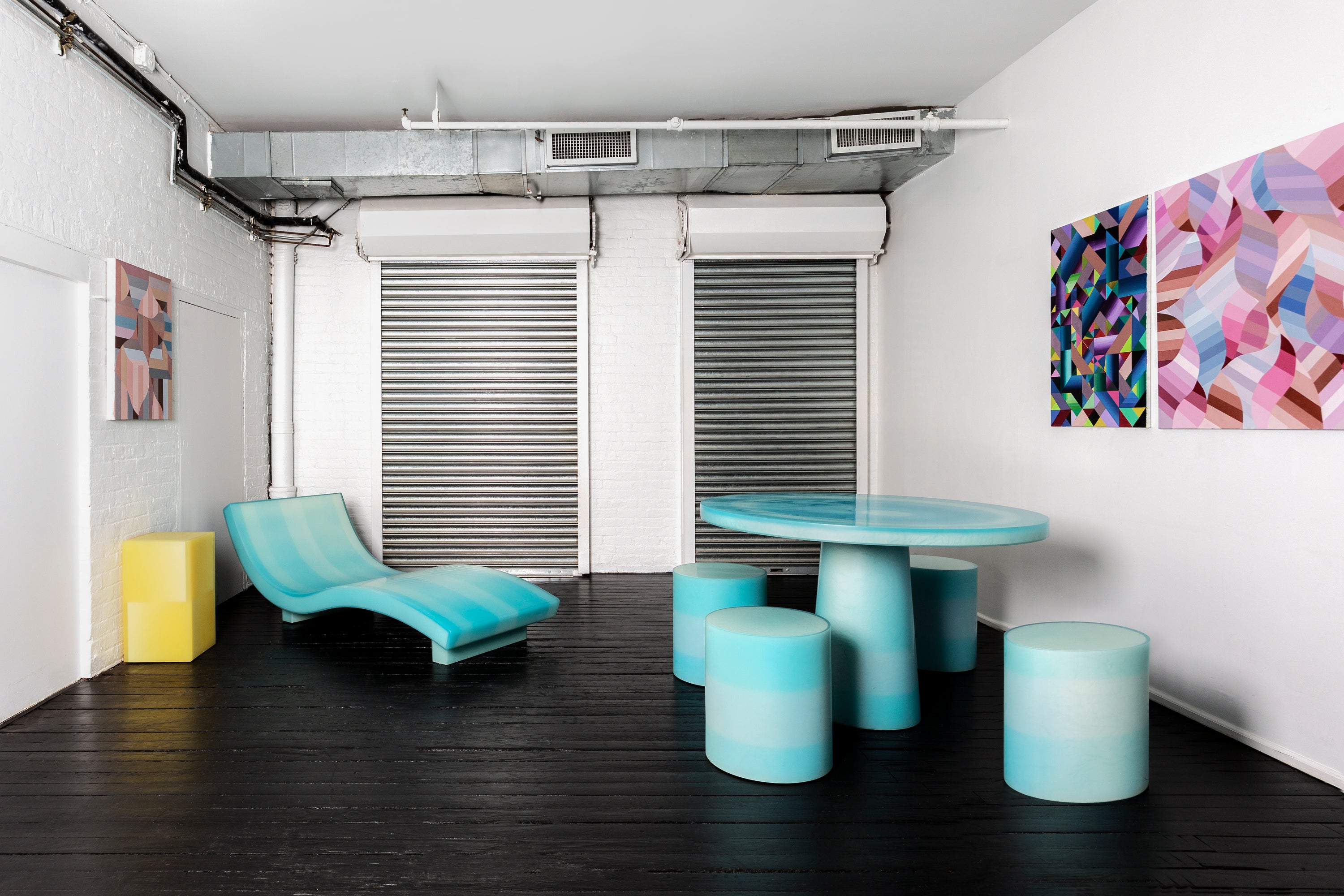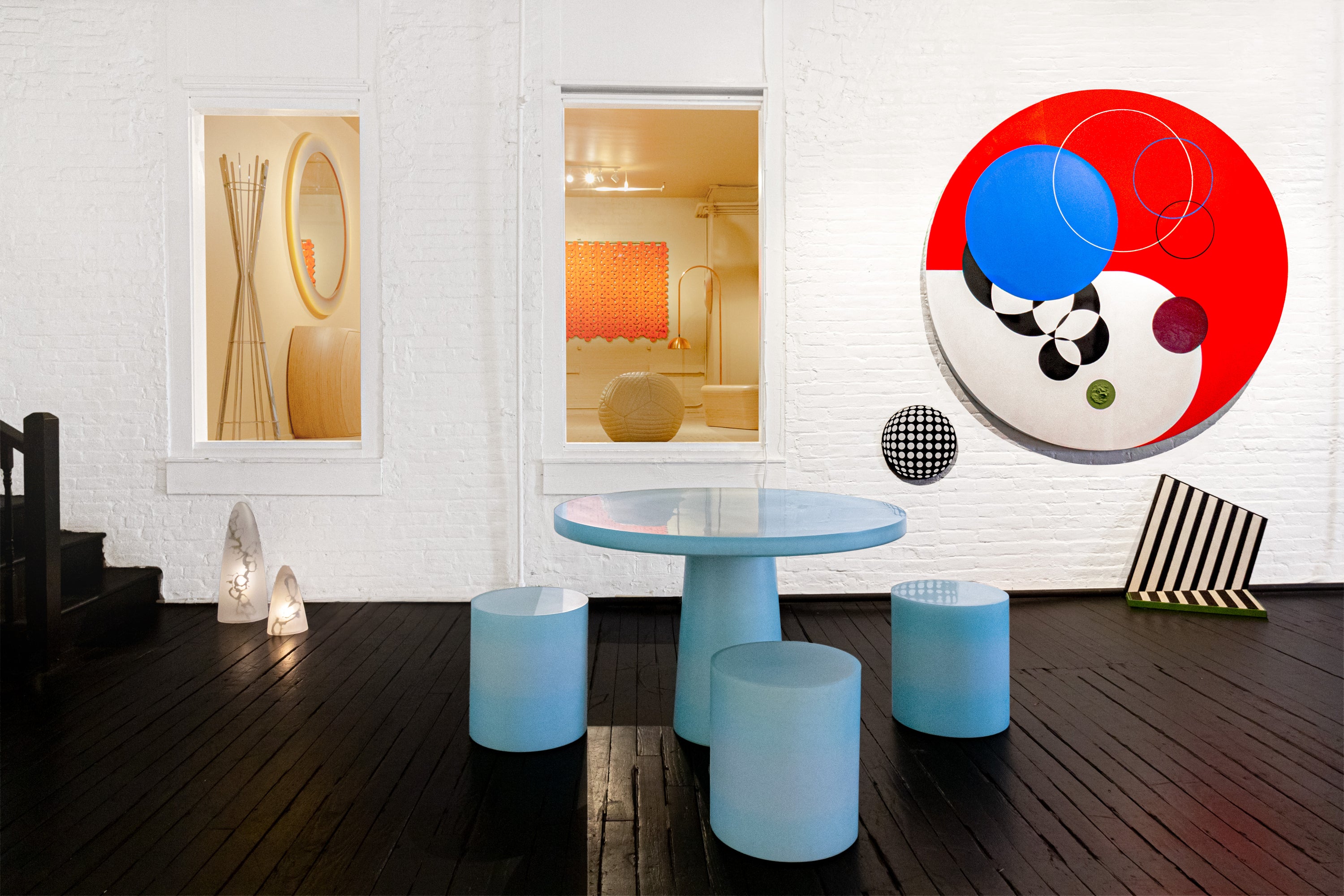 RIPPLE Round Dining Table
RIPPLE Round Dining Table by Facture Studio
W 48" x H 30.5" x L 48" 
W 121.9 x H 77.5 x W 121.9 cm
Shipping is not included. See our
 shipping policies. 
Please
contact us
for shipping quotes and customization options. 
All sales are final.
The Ripple Dining Table consists of a circular top set on a tapered conical base. Simple in design but maximalist in approach, it features a ripple-textured core overlaid with a gradient of blues in a reinterpreted classic bull's-eye design.
Contact the gallery for customization options.
See our shipping policies. For quotes, please contact us. 
. . .
Facture Studio is a contemporary art furniture company headed by designer, Quincy Ellis. Based in Brooklyn, his dynamic molded works use resin to experiment endlessly with light, color & transparency. The exploration of these three concepts is central to all of the brand's work, constantly refining its designs by changing colors, shades, shift patterns, opacities & interior core colors.
RIPPLE Round Dining Table