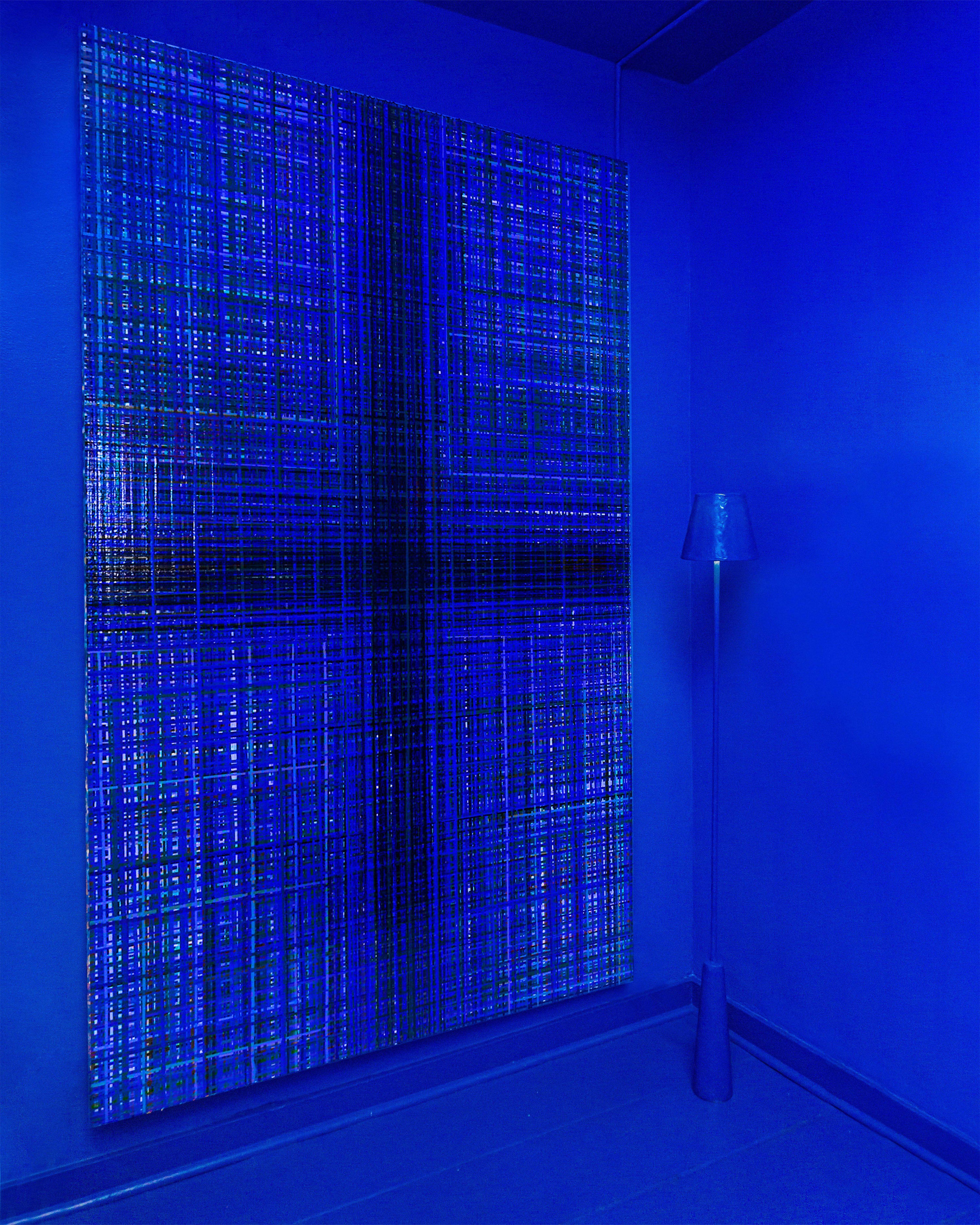 Hyacinthum Crucis by Jon James 


Characterized by magnificent fields of paint and color, Jon James' work utilizes a familiar method, dripping paint, to create incredible depth while also maintaining a formalist theory of flat surfaces.
Jon James uses lines of darker and darker shades as he closes in on the center of Hyancithum Crucis, which gives the impression of the painting caving in in its darkest parts.
All sales are final.
Hyacinthum Crucis