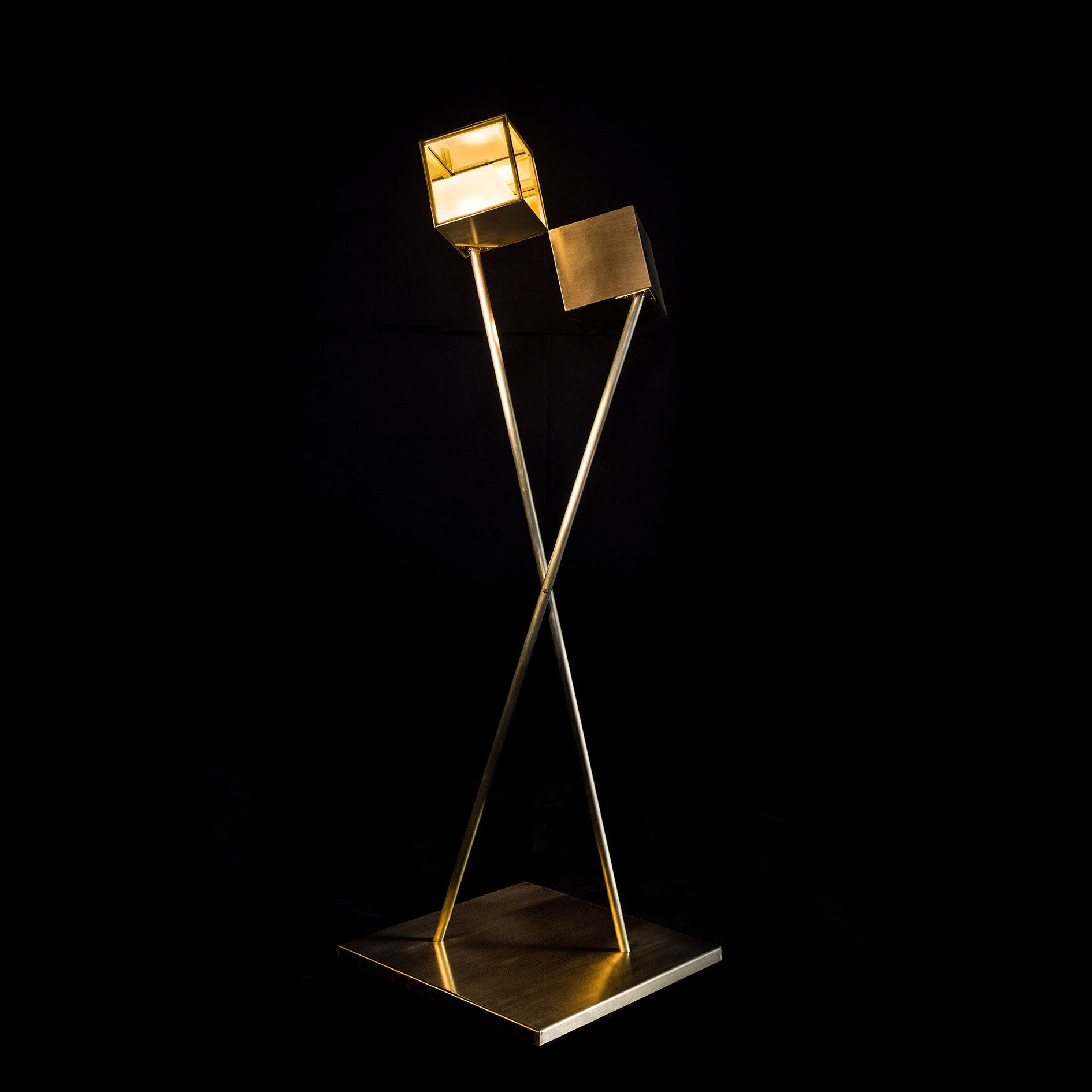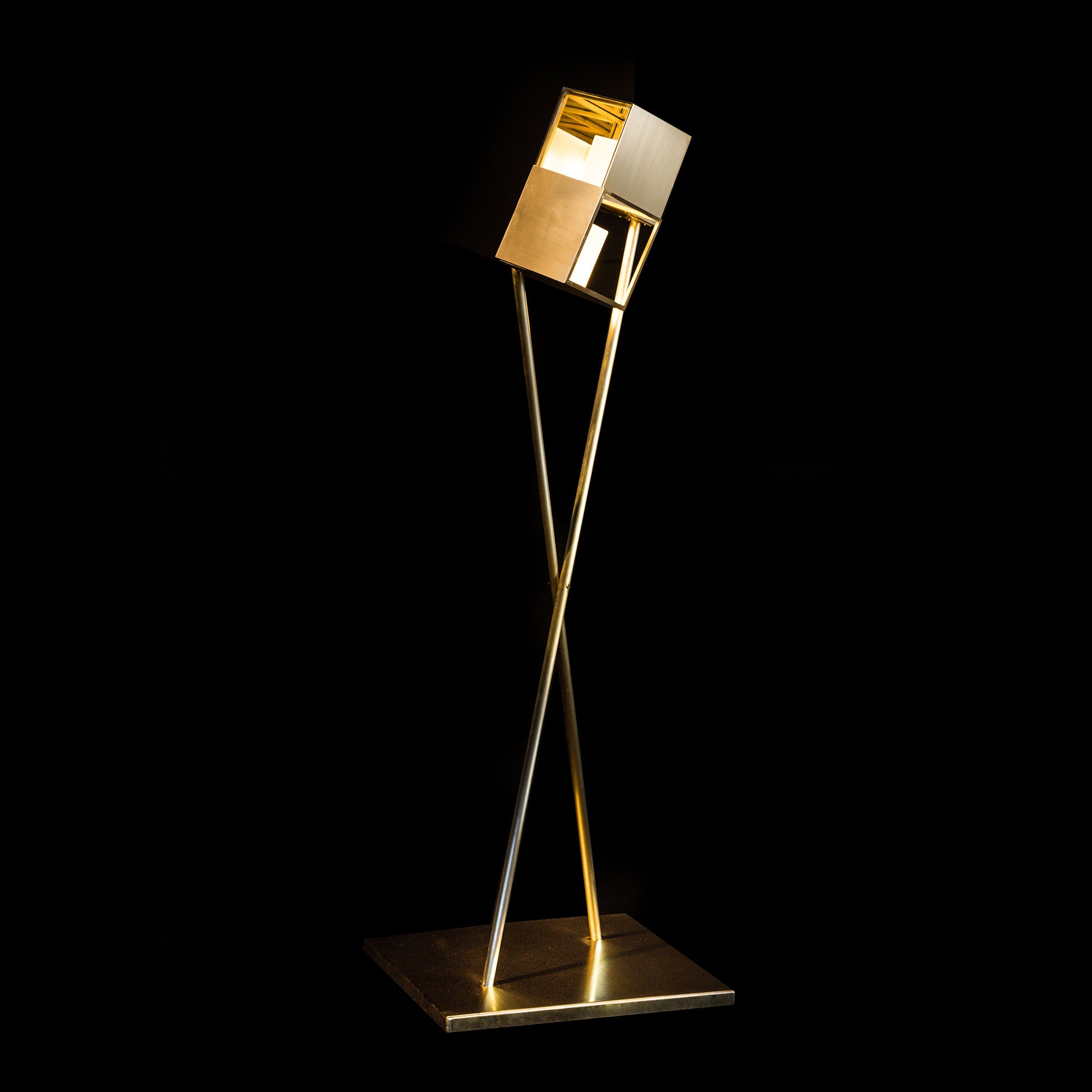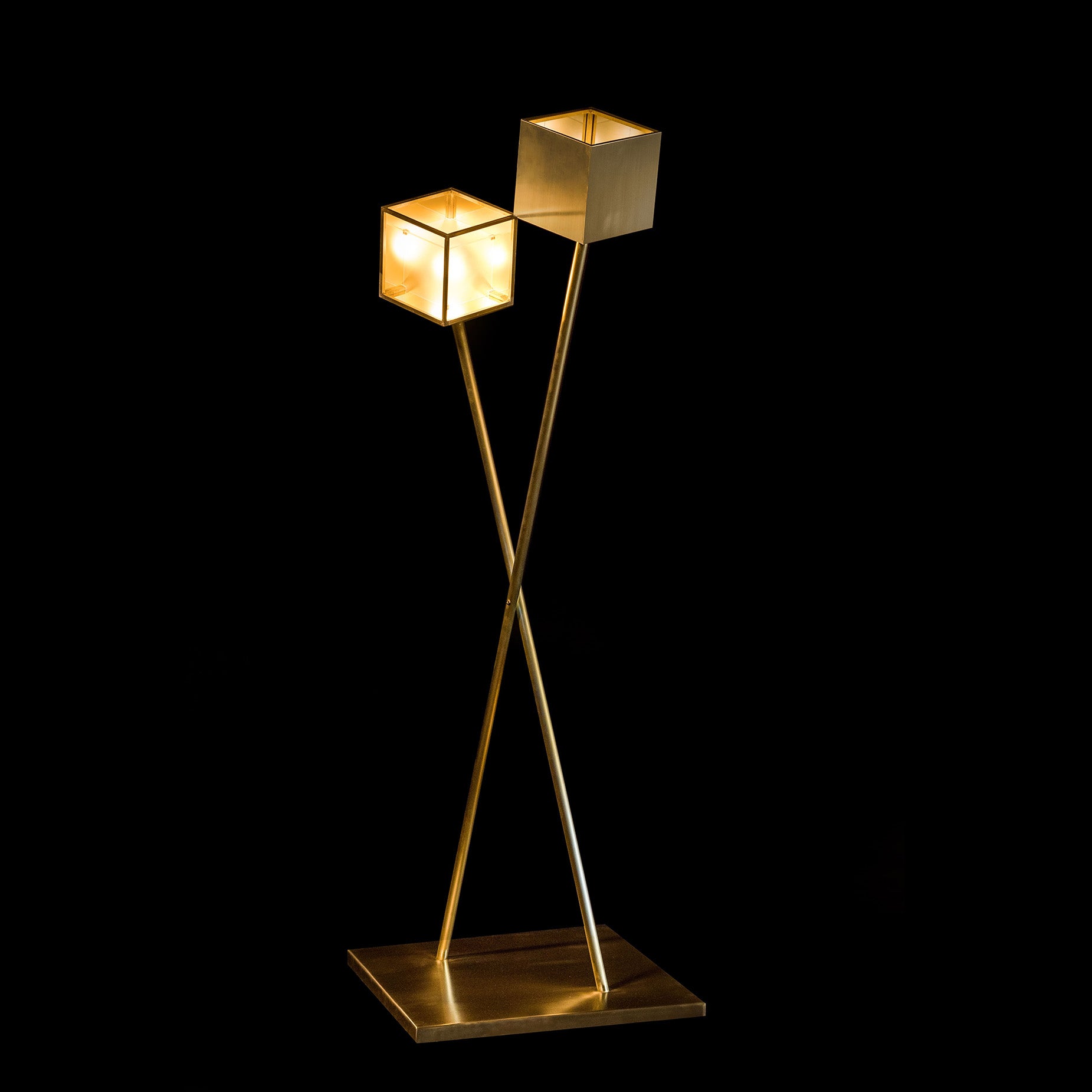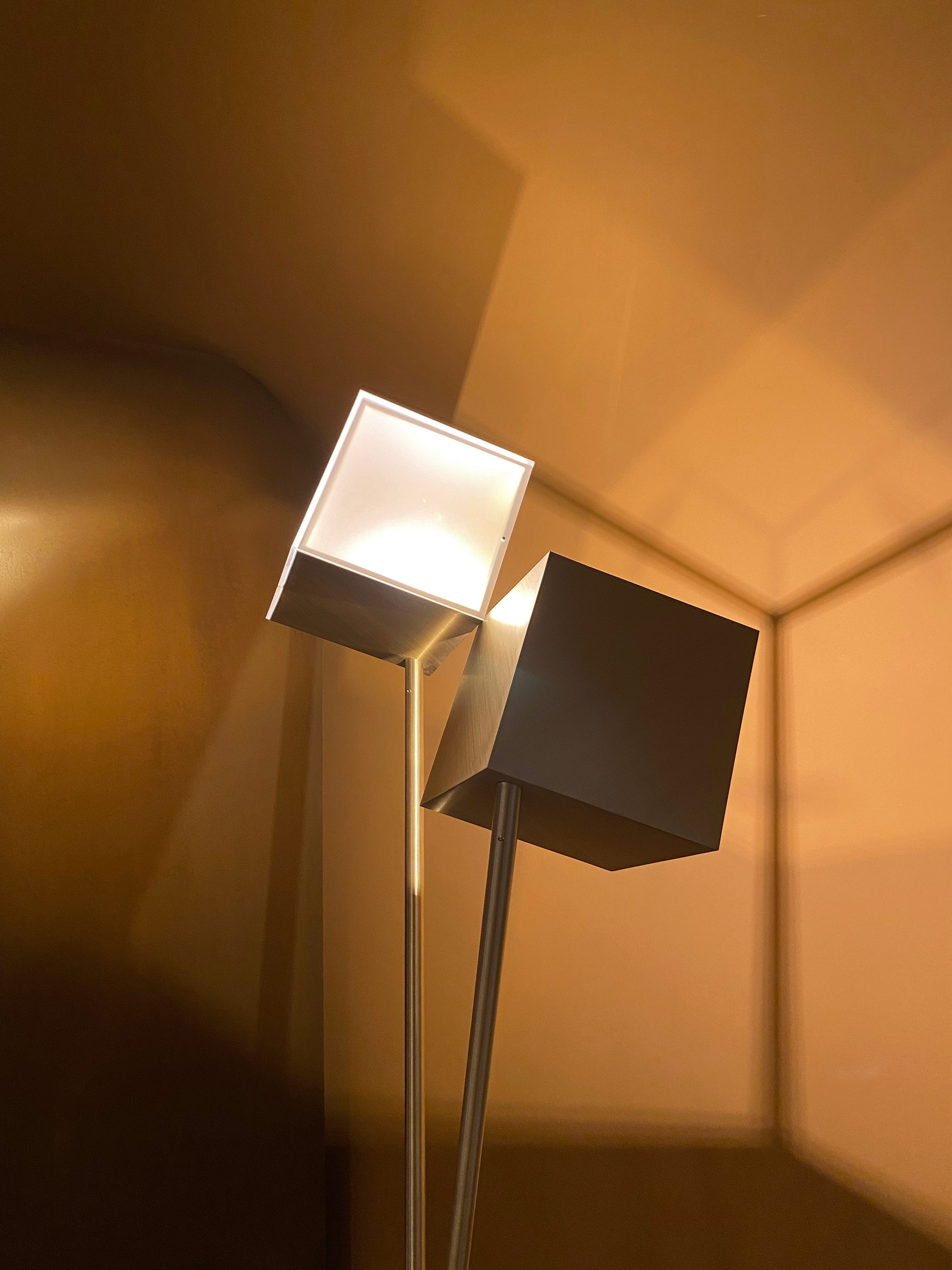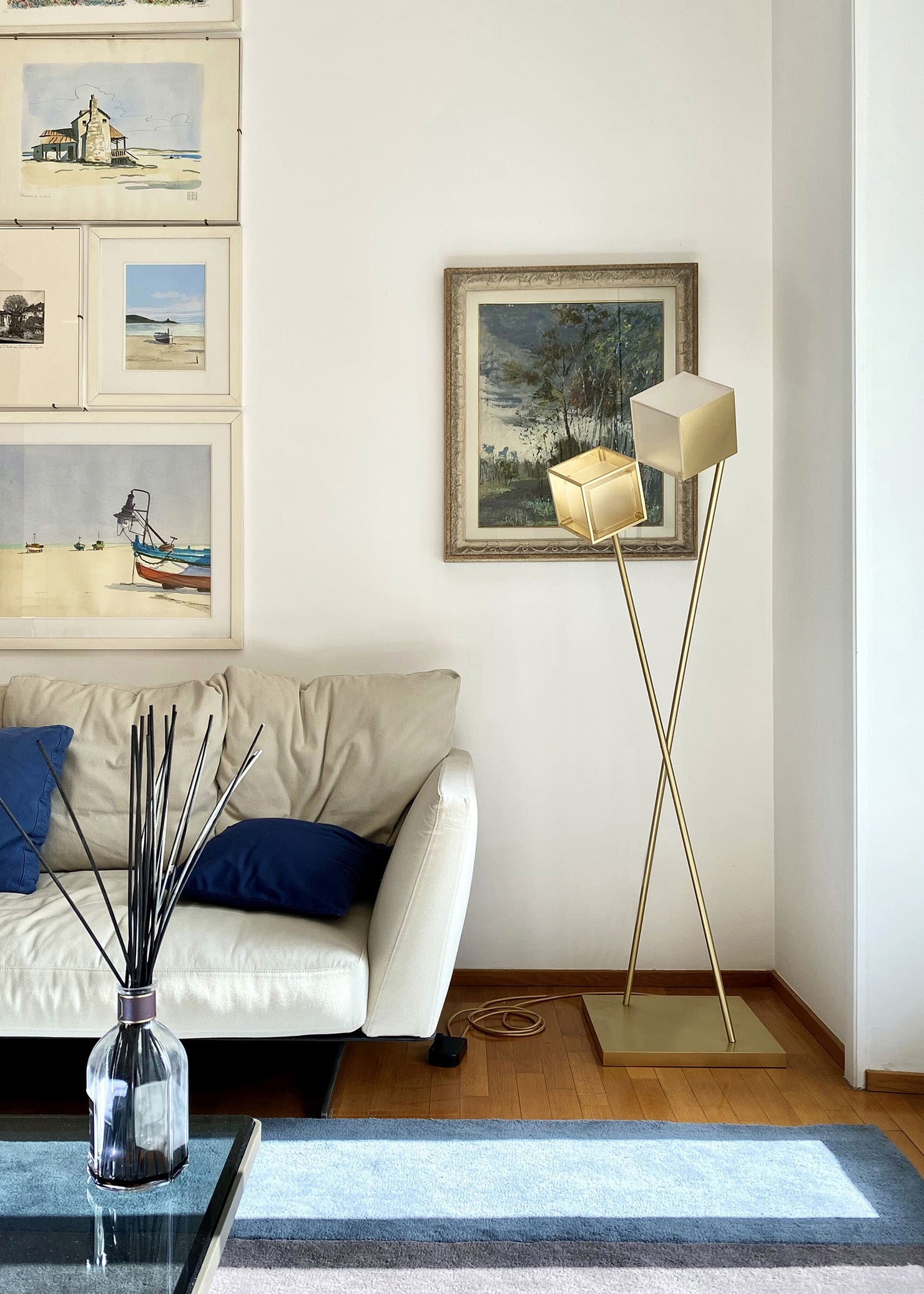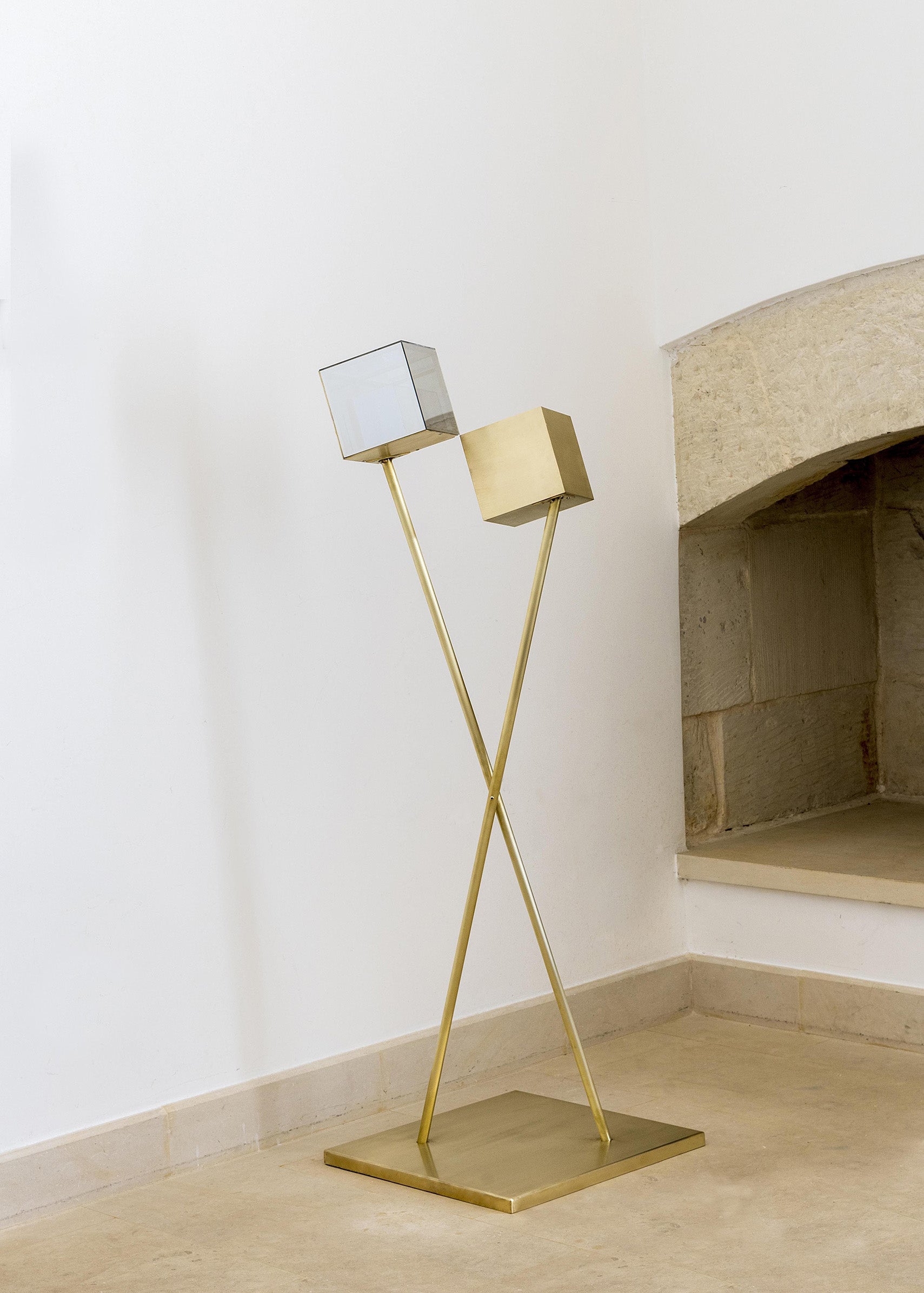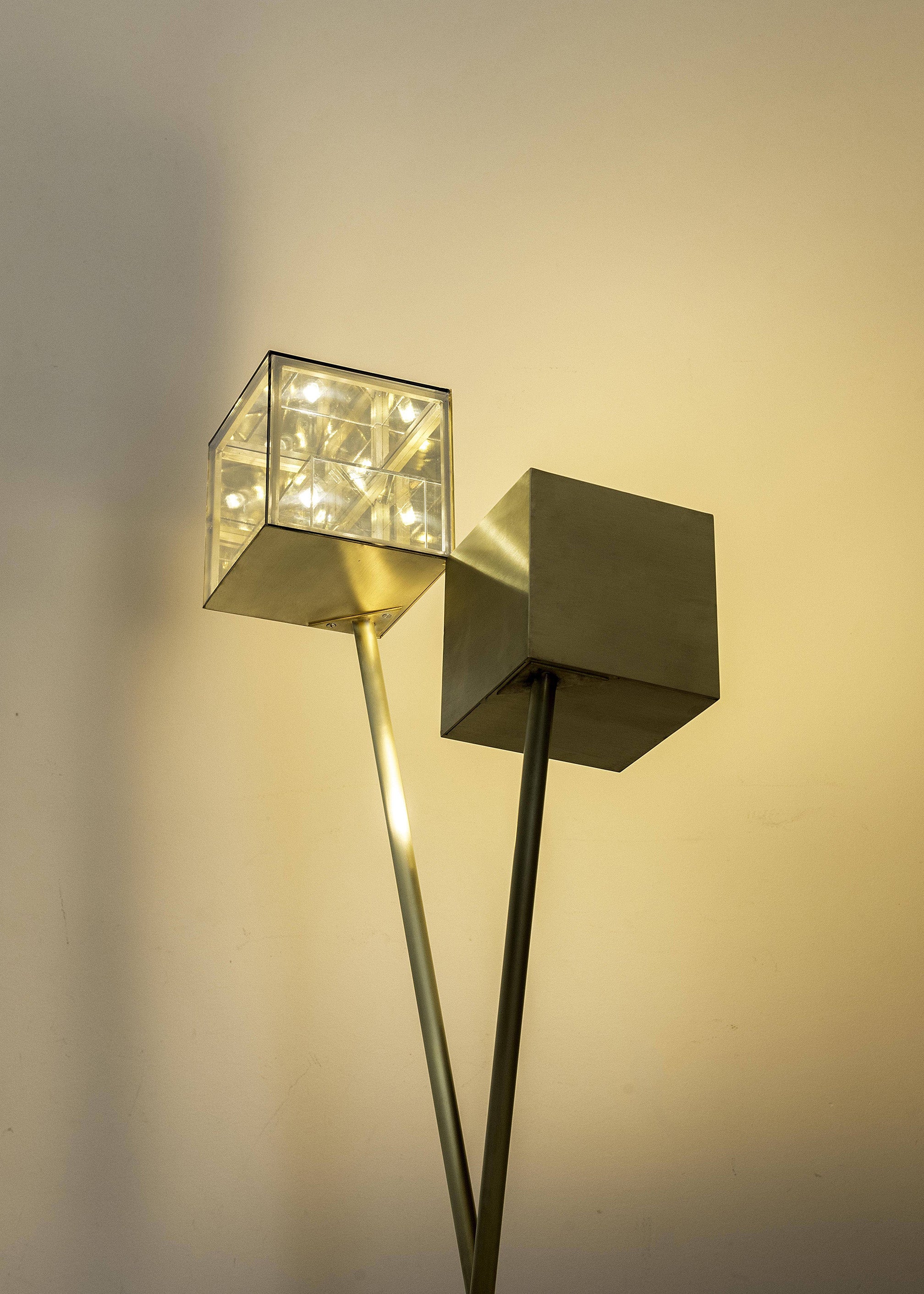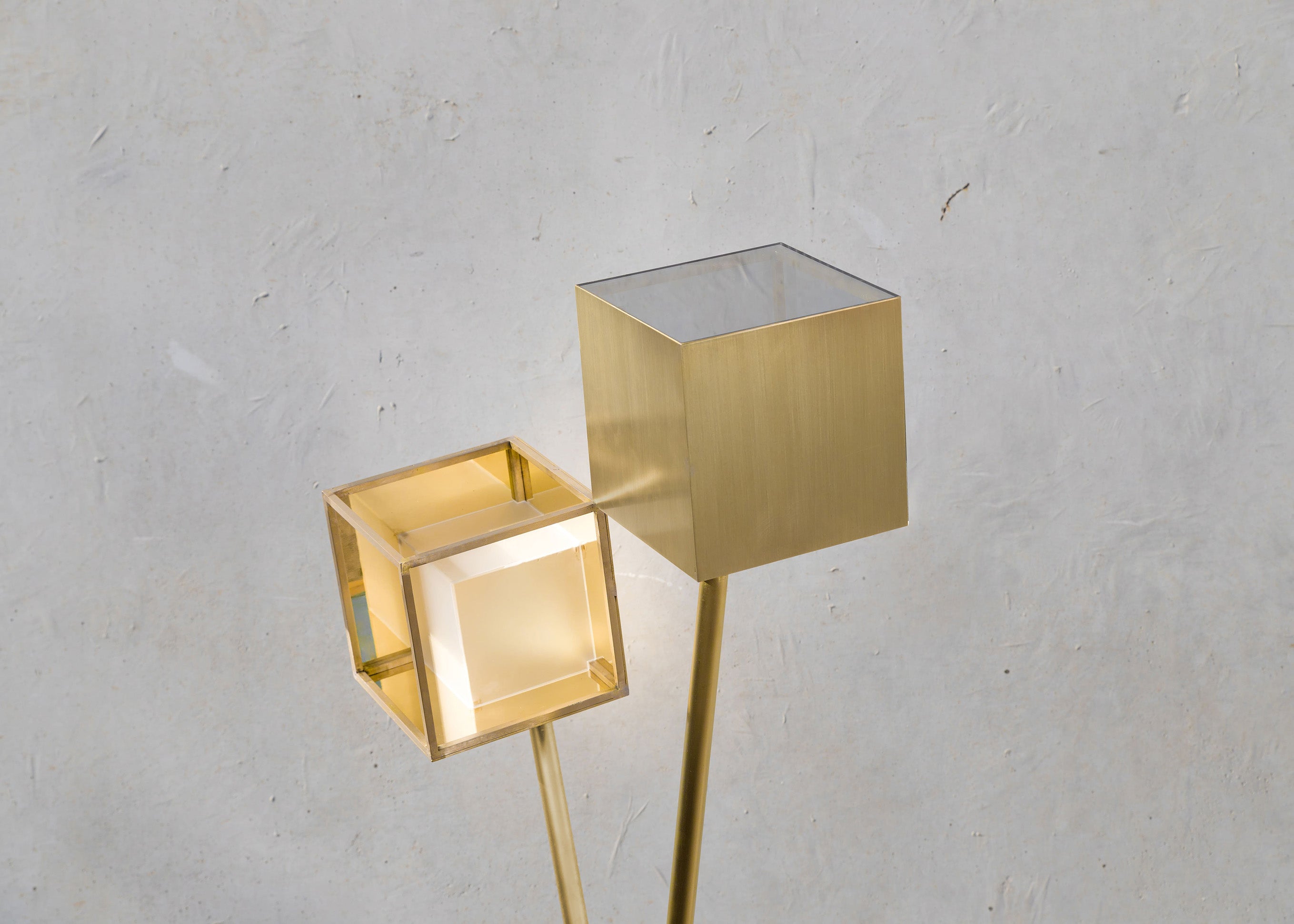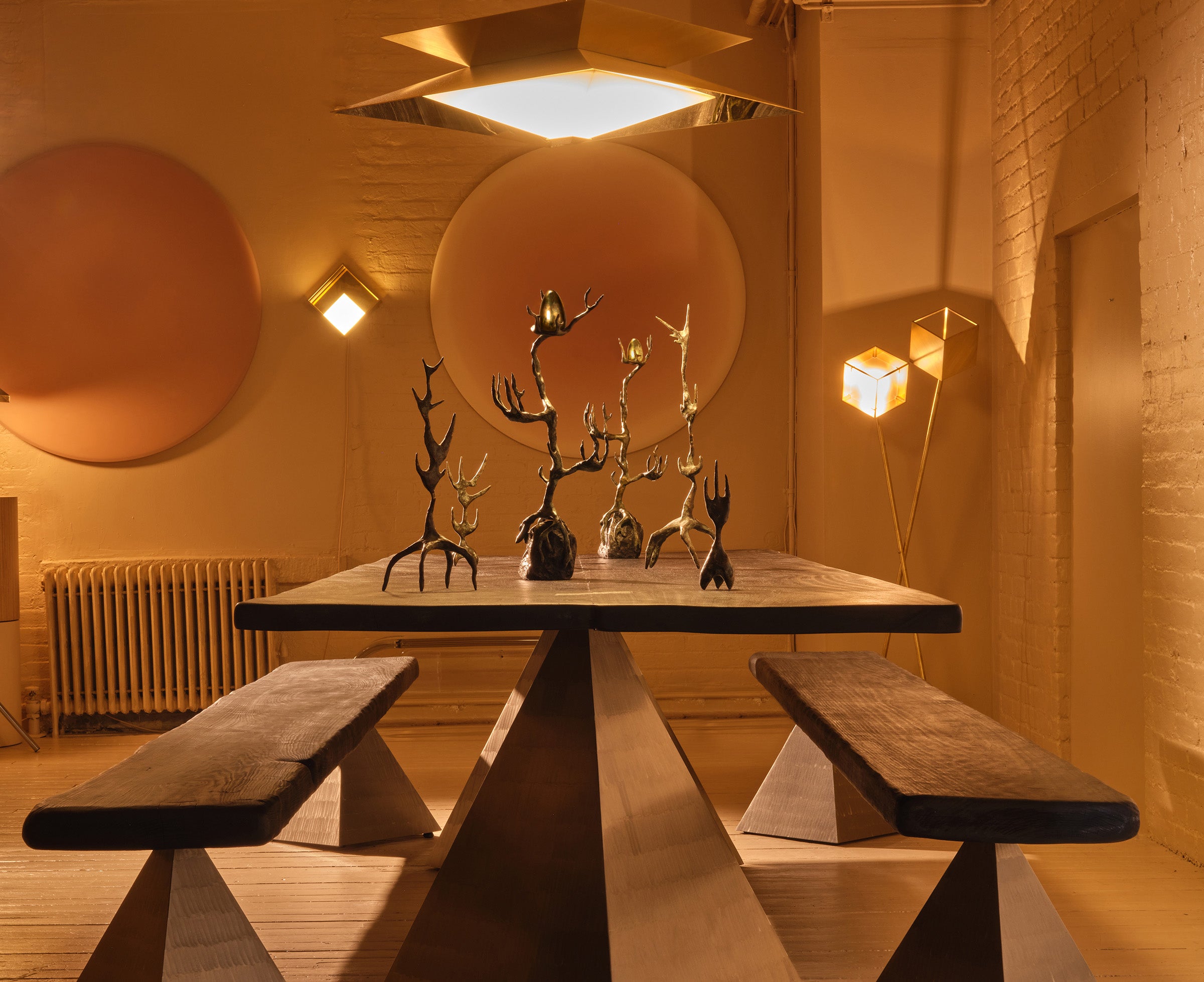 Flis by DIAPHAN STUDIO

16.5" x 19.7" x 59"
Brass or Steel, Frosted Acrylic, Mirrored Acrylic, Magnets
Flis is a sculptural floor lamp, a dynamic composition of two floating cubes. Each viewpoint unveils a different silhouette, a playful act between two elements reaching at their vertices, occasionally converging into a unity. 
When lit, the two cubes display optical illusions within themselves, thanks to the reflective surfaces and two way mirrors they are made of. Around them, light is scattered in multiple directions, a warm glow provided by the brass 
Item available for immediate delivery.
Lead time for this item is 8-10 weeks. 
All sales are final.
Product downloads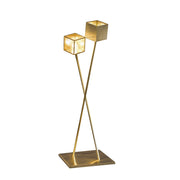 FLIS