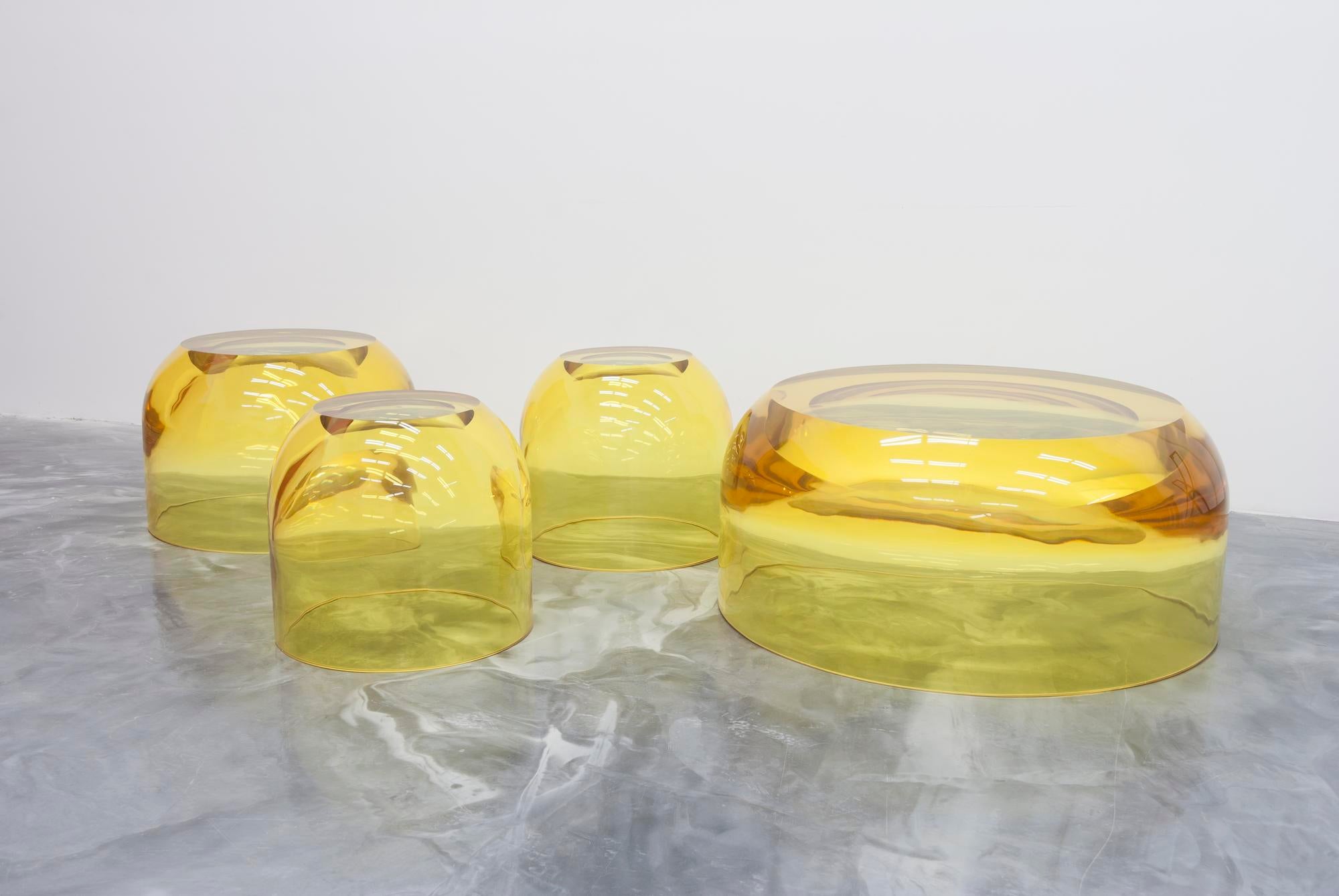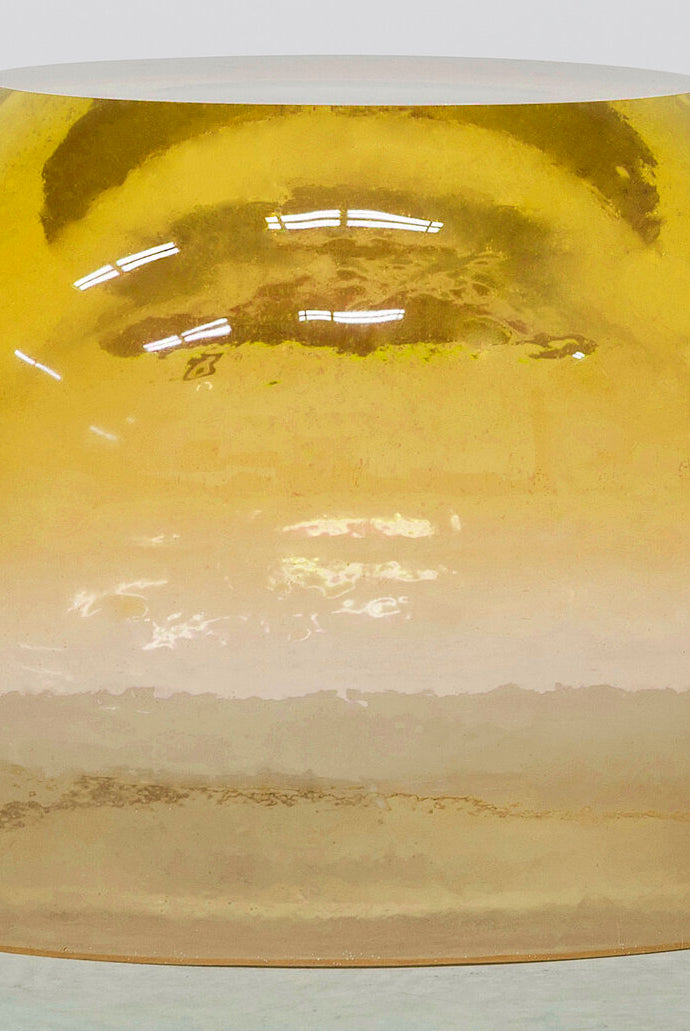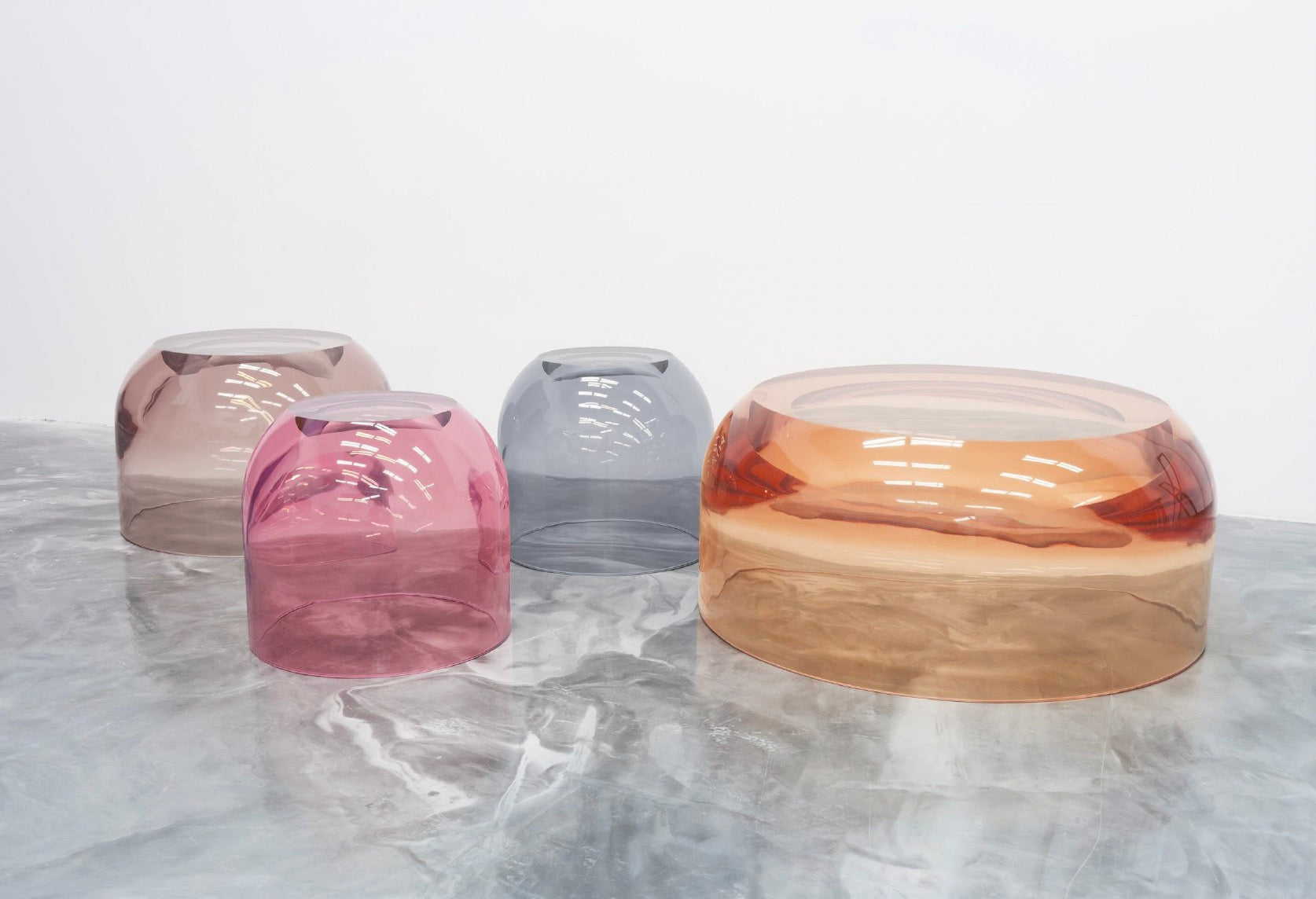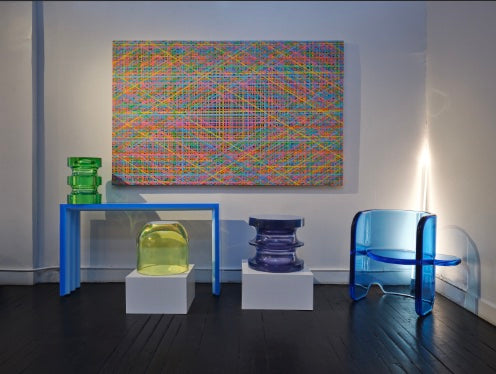 The Dew Drop by Ian Alistair Cochran
2019
Resin
18" D x 17" (max)H


This Dew Drop is in a series of tables and stools which further play upon resin's ability to effect light with volume and color. The thickness changes closer to the top creating a color gradient. Finishing with a lens porthole effect as you look down through the piece. 
The Dew Drops come in a variety of heights and can be made in custom colors: 
18" D x 17" (max)H - Available
20" D x 20" 

(max)H

 
24" D x 20" 

(max)H

36" D x 20" 

(max)H

Finishes: Polished Finish / Matte Finish
Item available for immediate delivery.

Lead time for this item is 5-6 weeks.
Shipping is not included. See our
 shipping policies. Pricing listed here is for general reference. 
Please
contact us
for shipping quotes and all customization options. 
All sales are final.
Product downloads
Dew Drop in Yellow