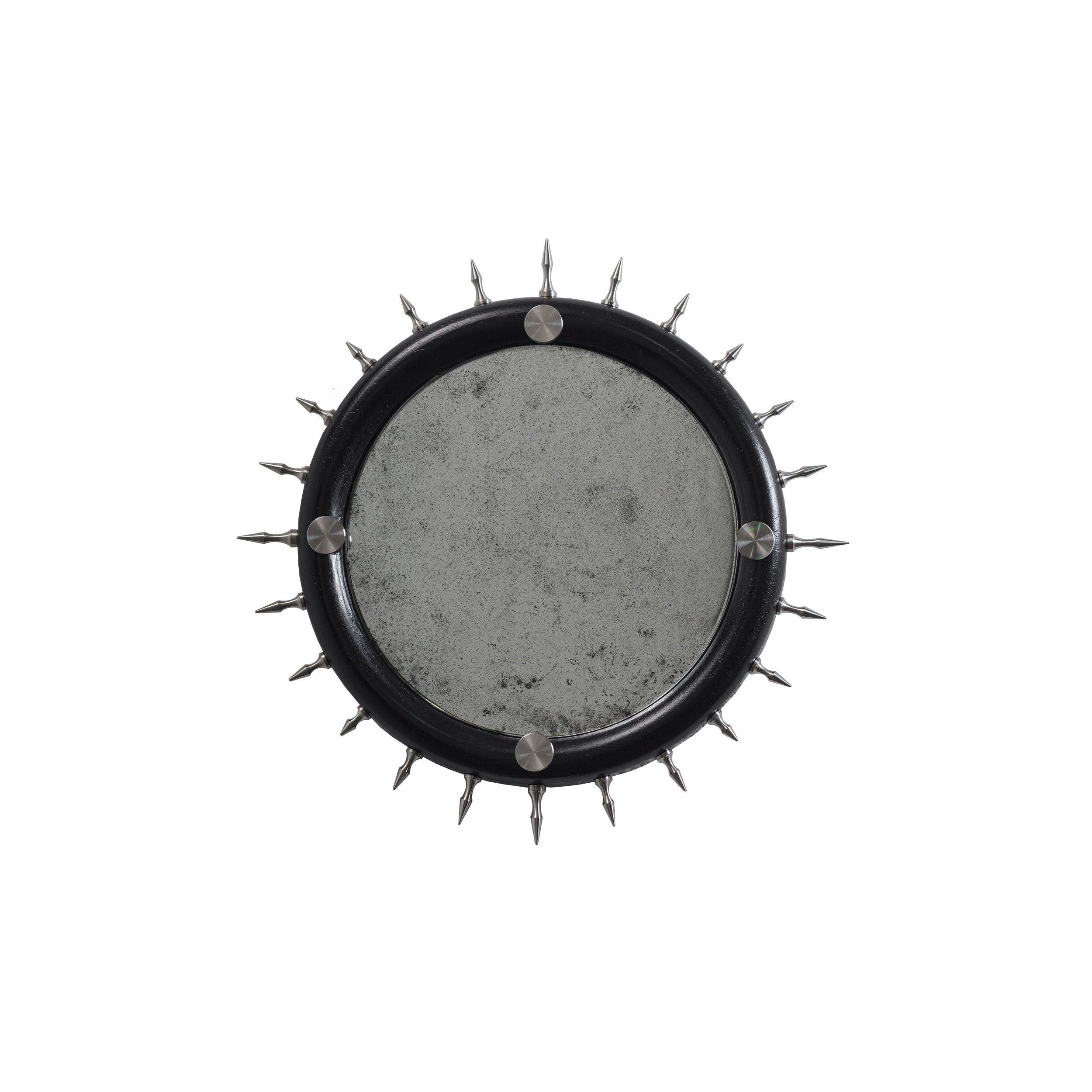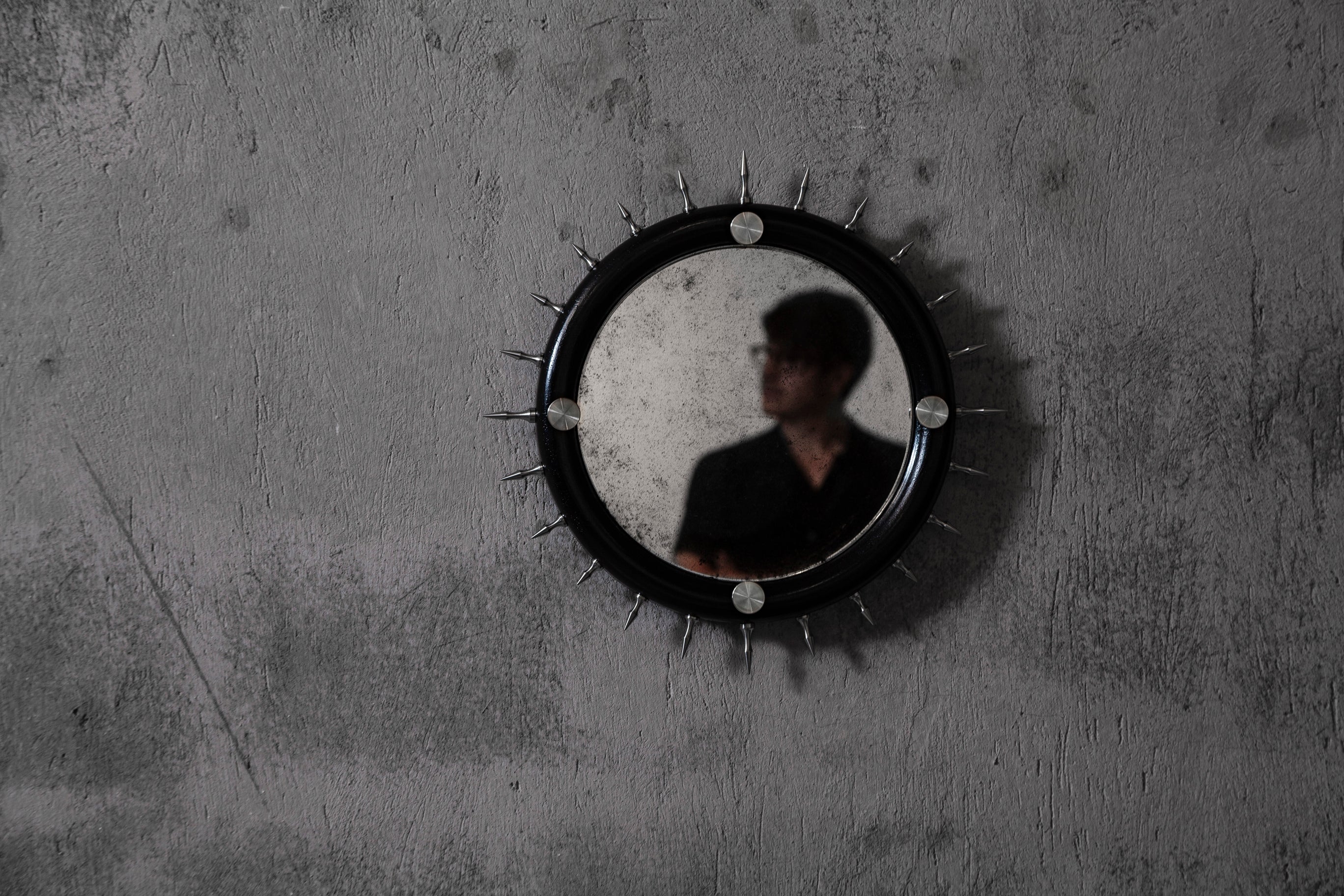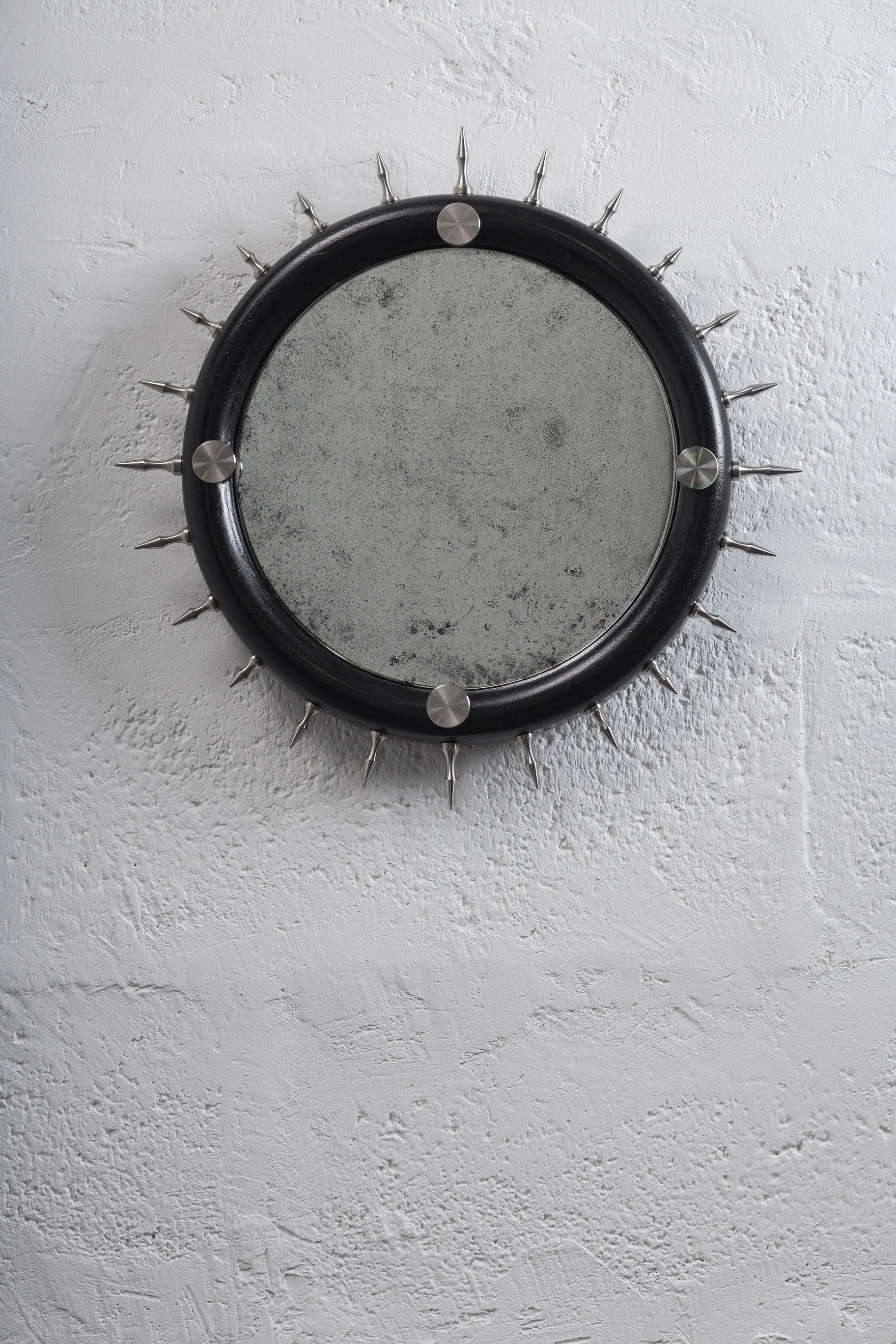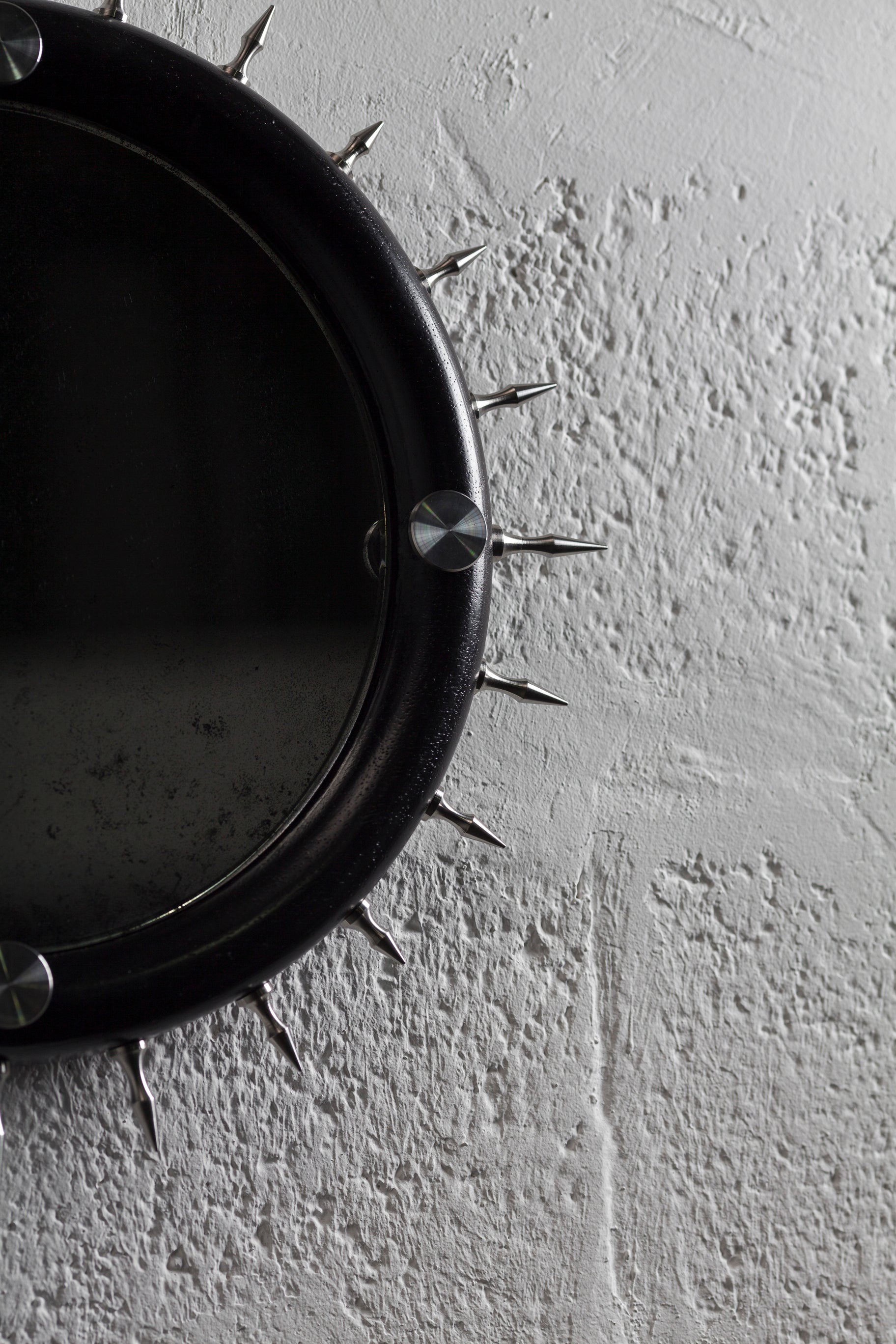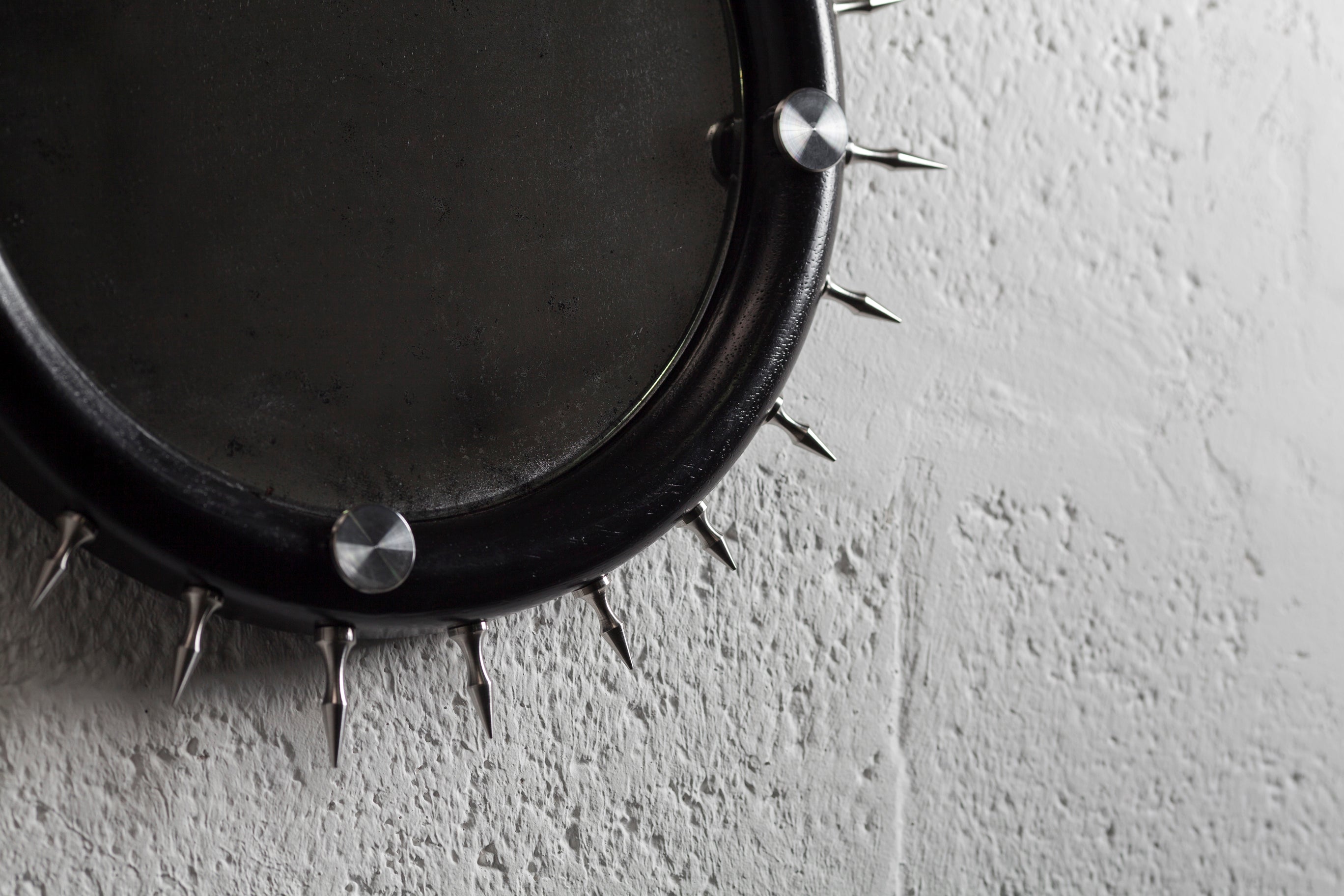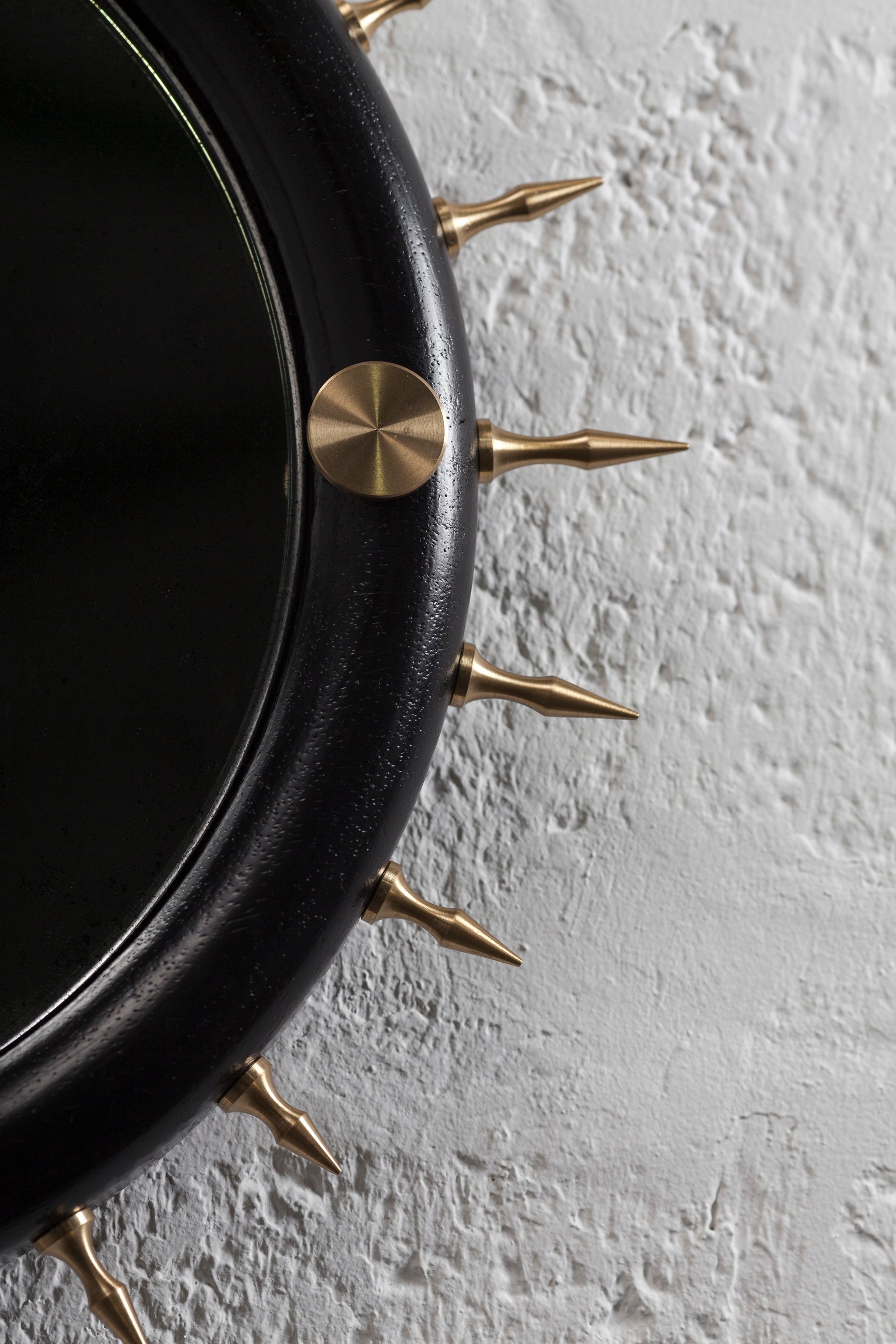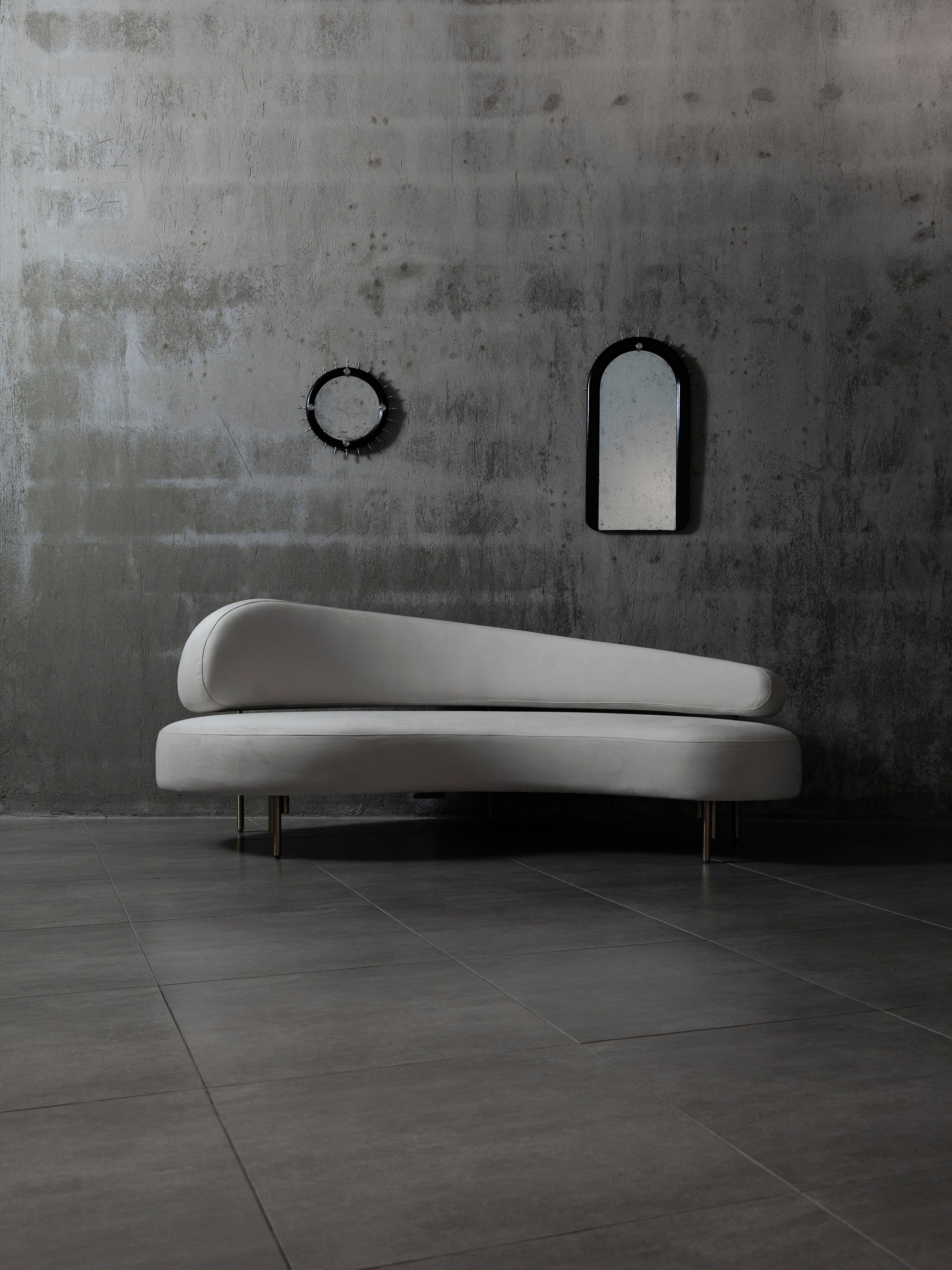 AMW Wall Mirror II by ALEJANDRO MOYANO
L 15.6" X W 15.6" X H 1.3"
Wall mirror made of solid seike wood body with a natural oil finish, antique mirror glass, and lathed bronze hardware.
SITIERA is ANDEAN's second high-end residential furniture collection.
Focused on seating and decorative mirrors, it is an exploration of the
baroque and sacral archetypes that capture the essence of Quito's historic
center art and architecture.
The AMW_02 mirror is a representation of the sun, a traditional
element with religious significance depicted in precolombian and colonial
art. Both mirror designs consist of a solid Seike wood body, bronze and
stainless steel hardware, and antique mirror glass. The ASU_01 sofa
combines a modern, streamline design with hardware accents that draw
inspiration from the metal cast details on colonial-era church doors.
ANDEAN studio's practice is an exploration that highlights Ecuador's
iconography and our Latin American essence.
Lead time: 4-6 weeks.
All sales are final.
AMW Wall Mirror II