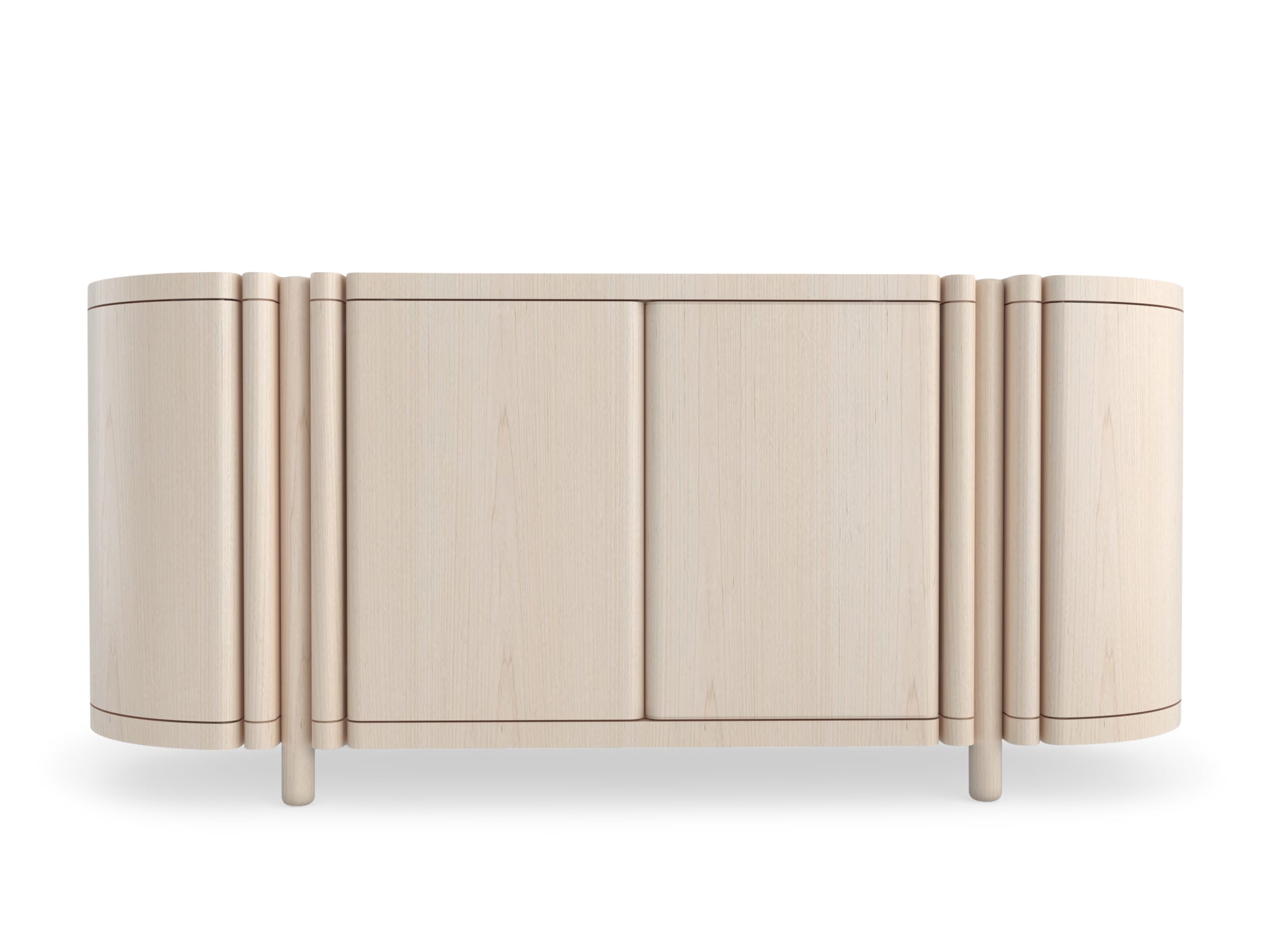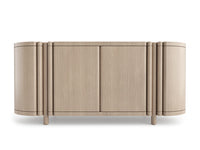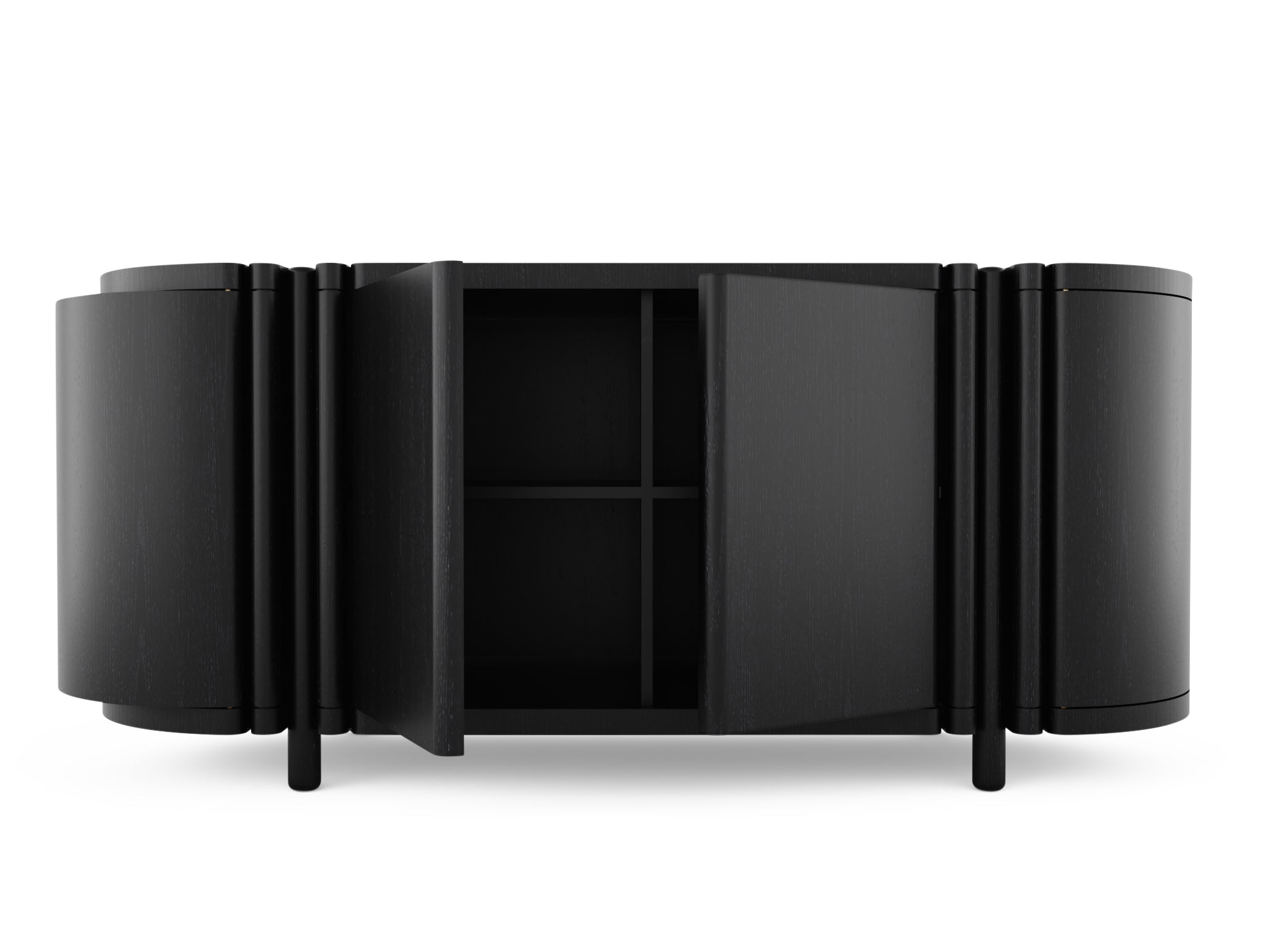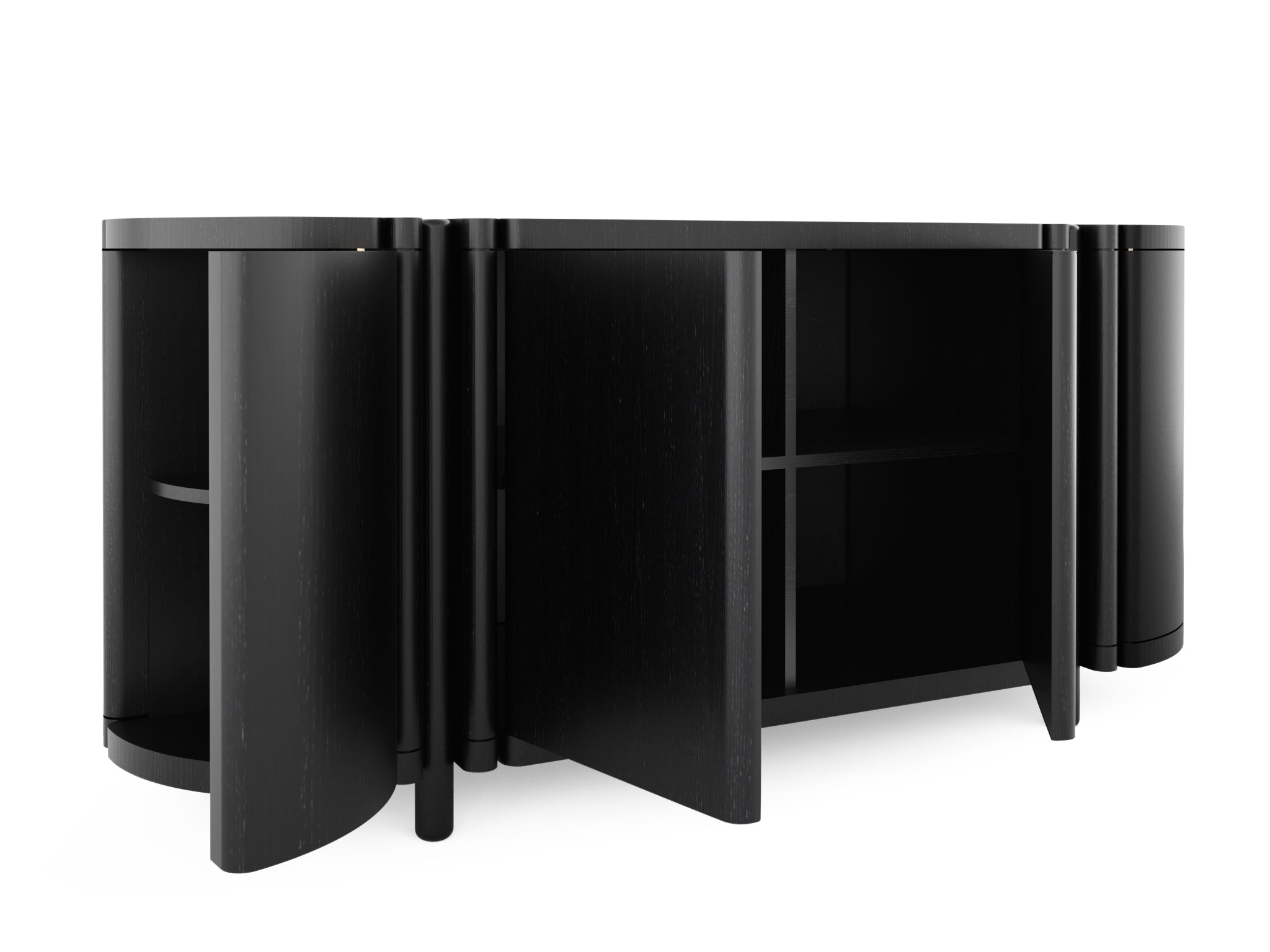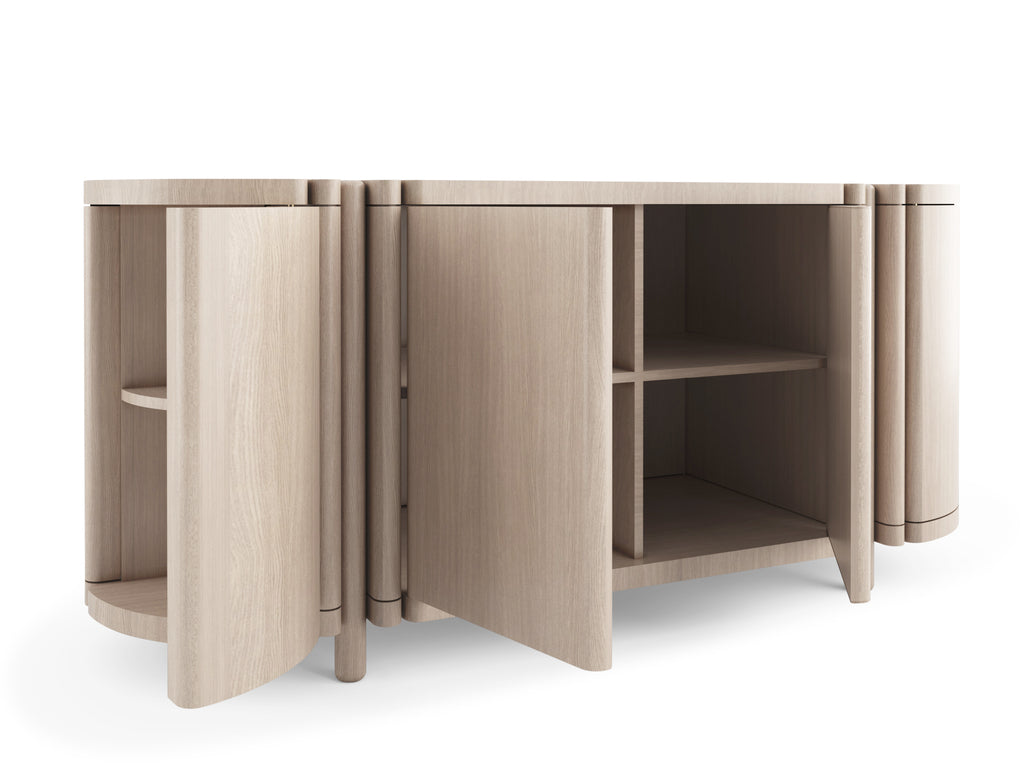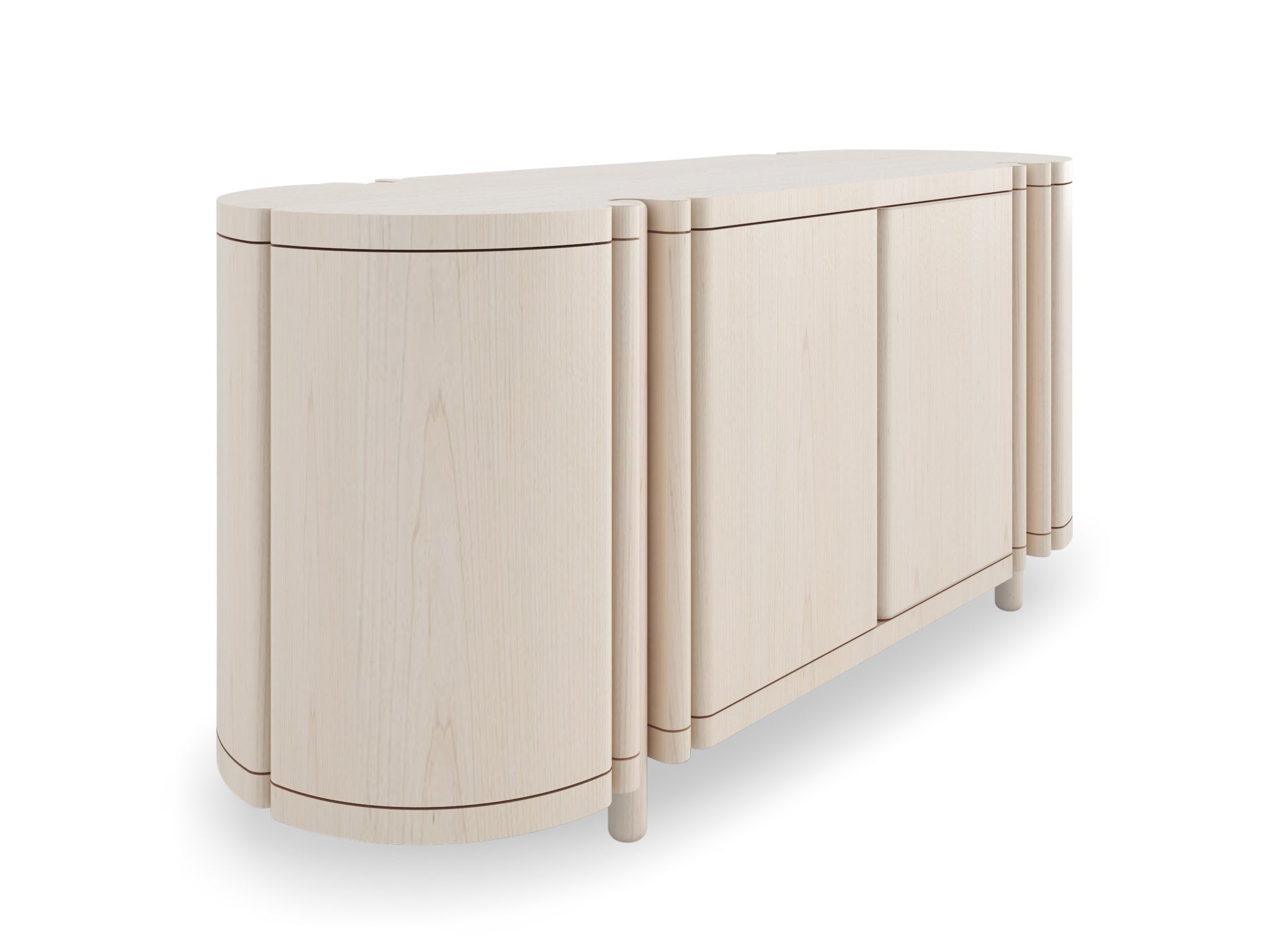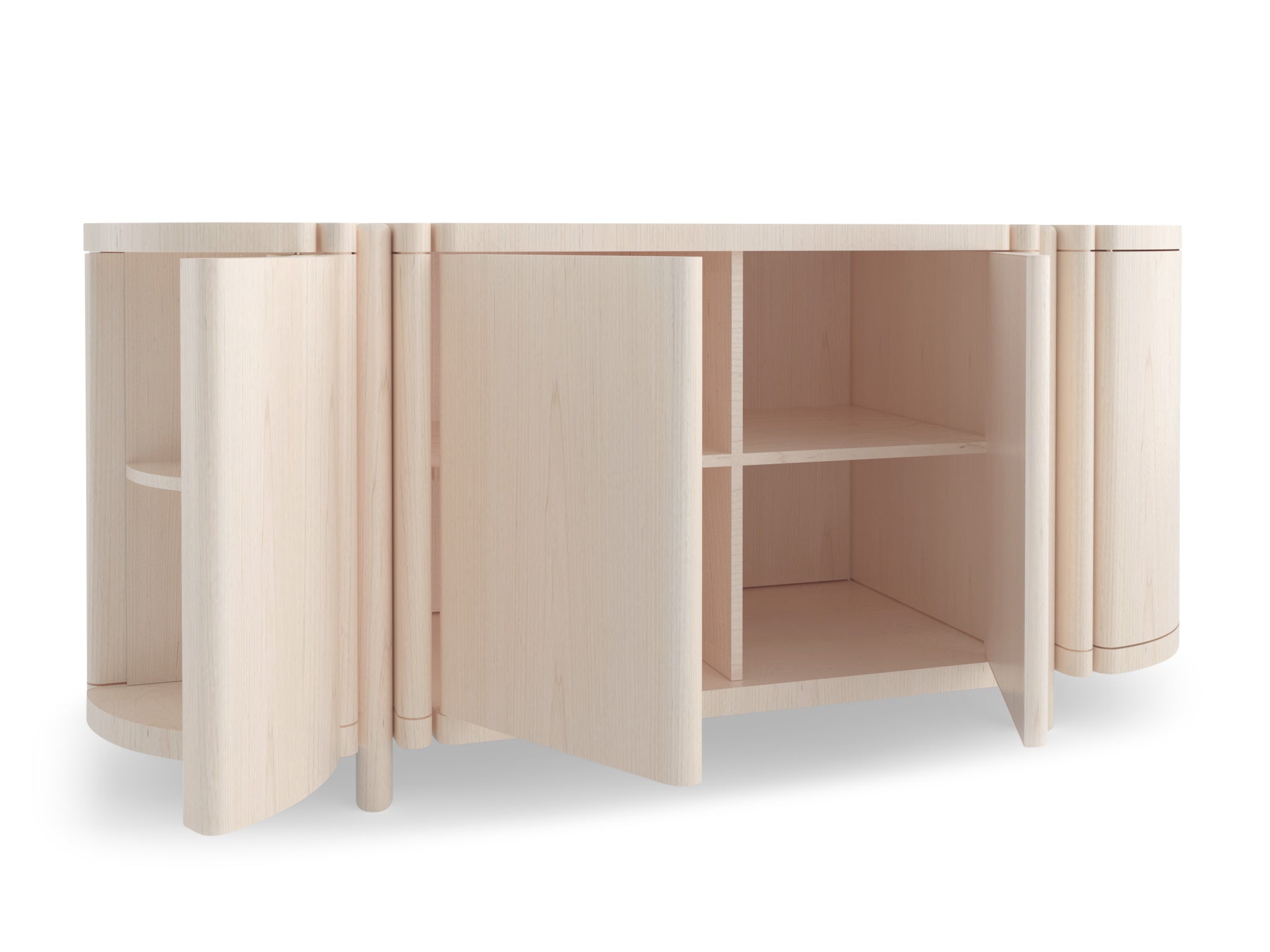 Column Console by BlackTable Studio
W 76" x H 36" x D 27"
W 193 × H 91.4 × D 68.6 cm
395 Ibs
Solid wood and veneer doors, legs, and cabinet interior. Finished with a water based clear coat. Brass hardware. 
The Console makes open spaces practical. This piece seems to unfold in ripples from its center. Despite its seamless appearance, it's the most technically complex piece in this series.
Lead time for this item is 8-10 weeks.
All sales are final.
Column Console