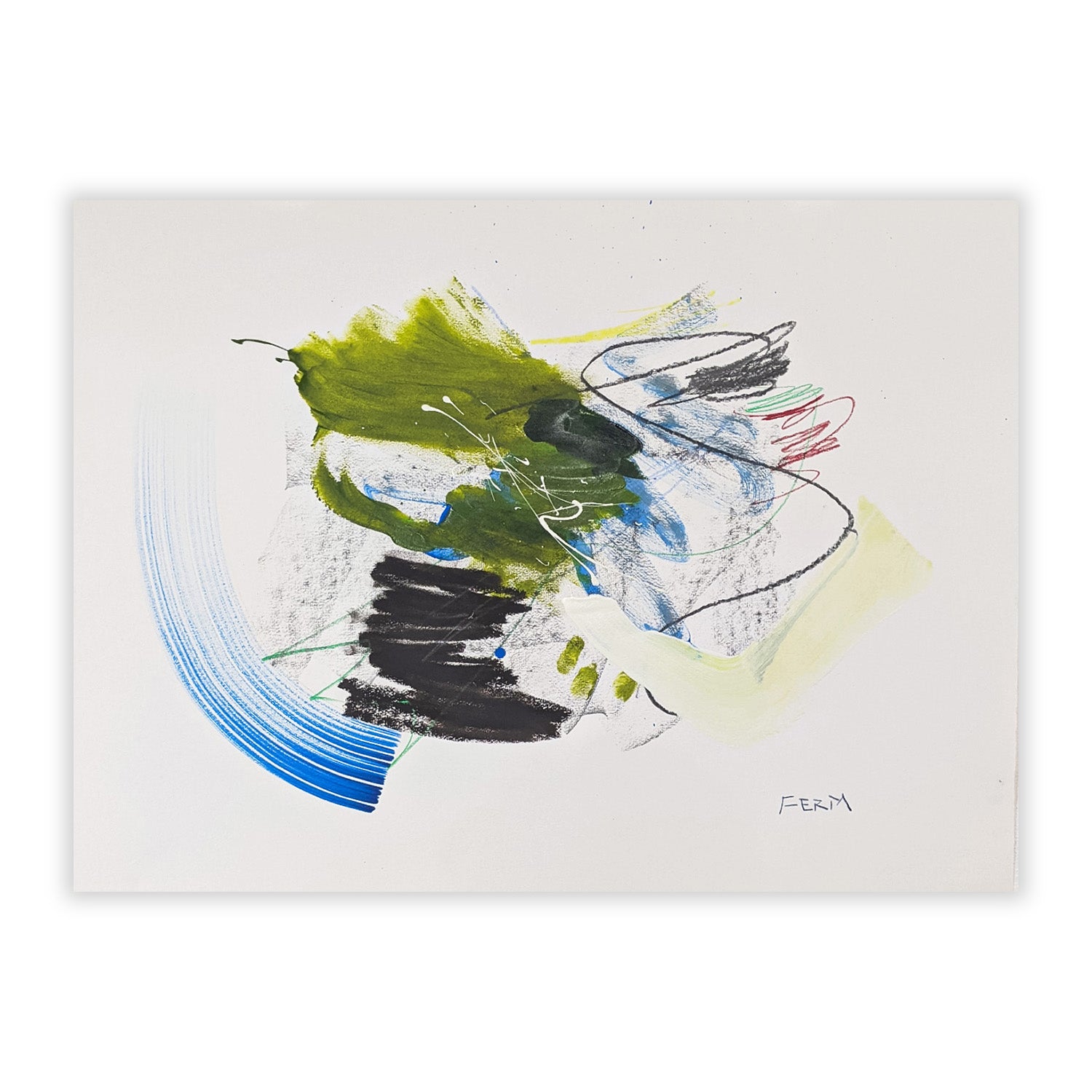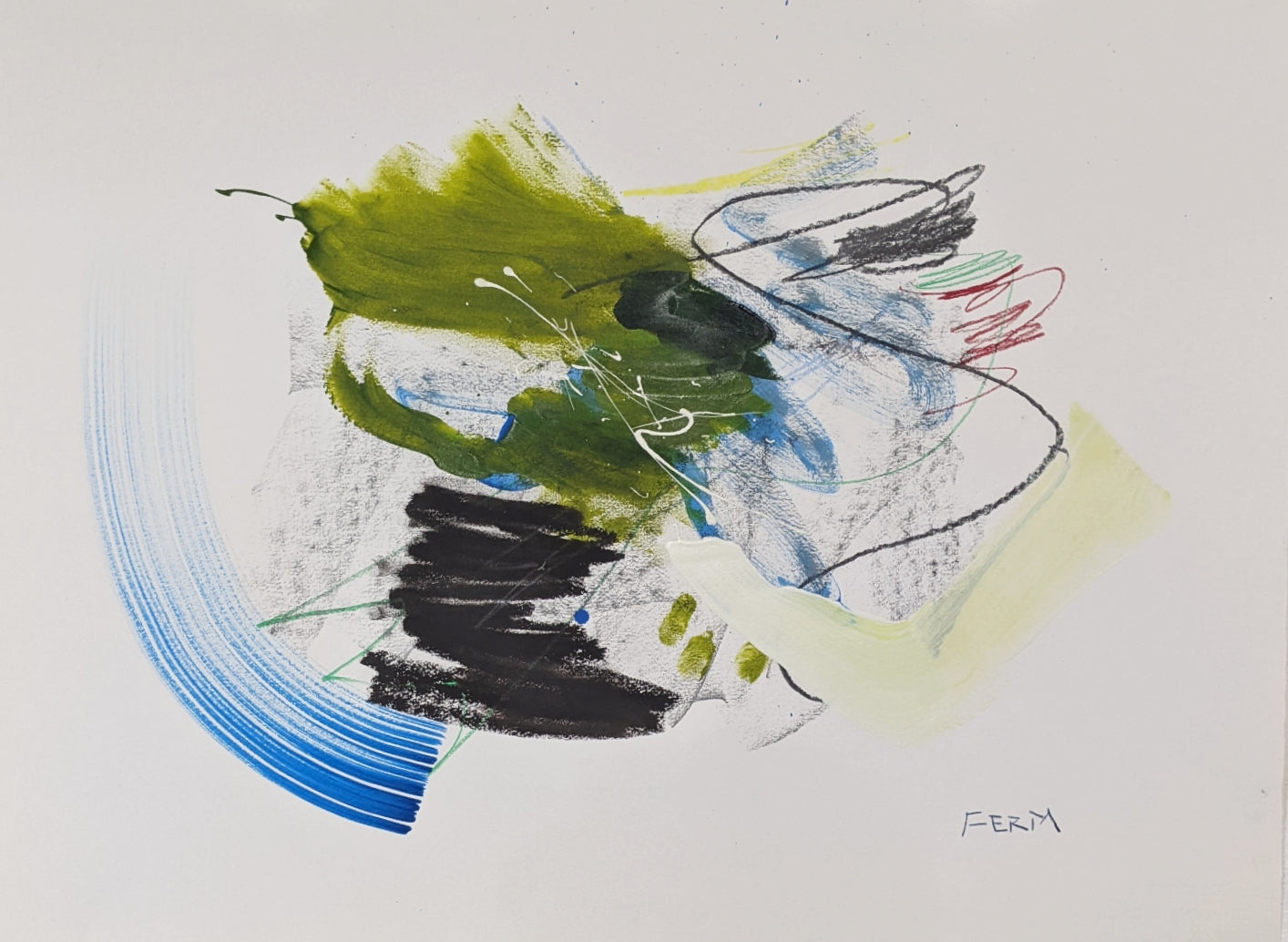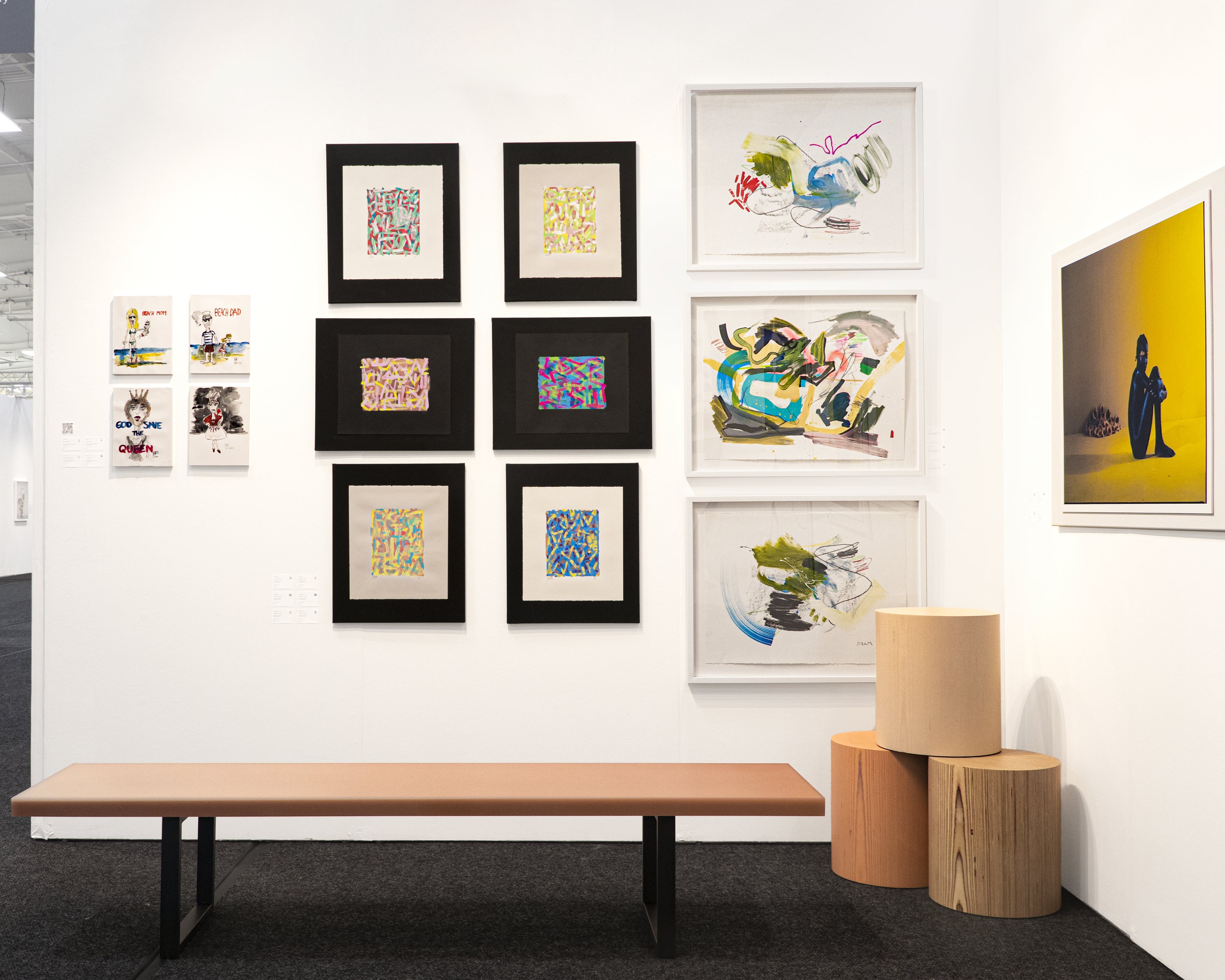 Sous Chef, 2021
Mixed medium painting on archival Arches watercolor paper. 22.5x30 inches. 
UV protective Plexi floated on a white matte with a two inch border. A 1"white frame approx 1.5" deep. 
I attempted to cook professionally, some 25 yrs ago. Life has taken me to other places since. This canvas, like a plate, can be filled with an endless array of ingredients. Some executive chefs dress their own plates but often leave that work to the sous chef 
The large blue paint brush at the lower left of this piece completed the proverbial dish. I often feel like someone or something else is directing me and standing at the pass, making sure each picture has all the right ingredients on the plate.
Inquire for custom commissions
Sous Chef