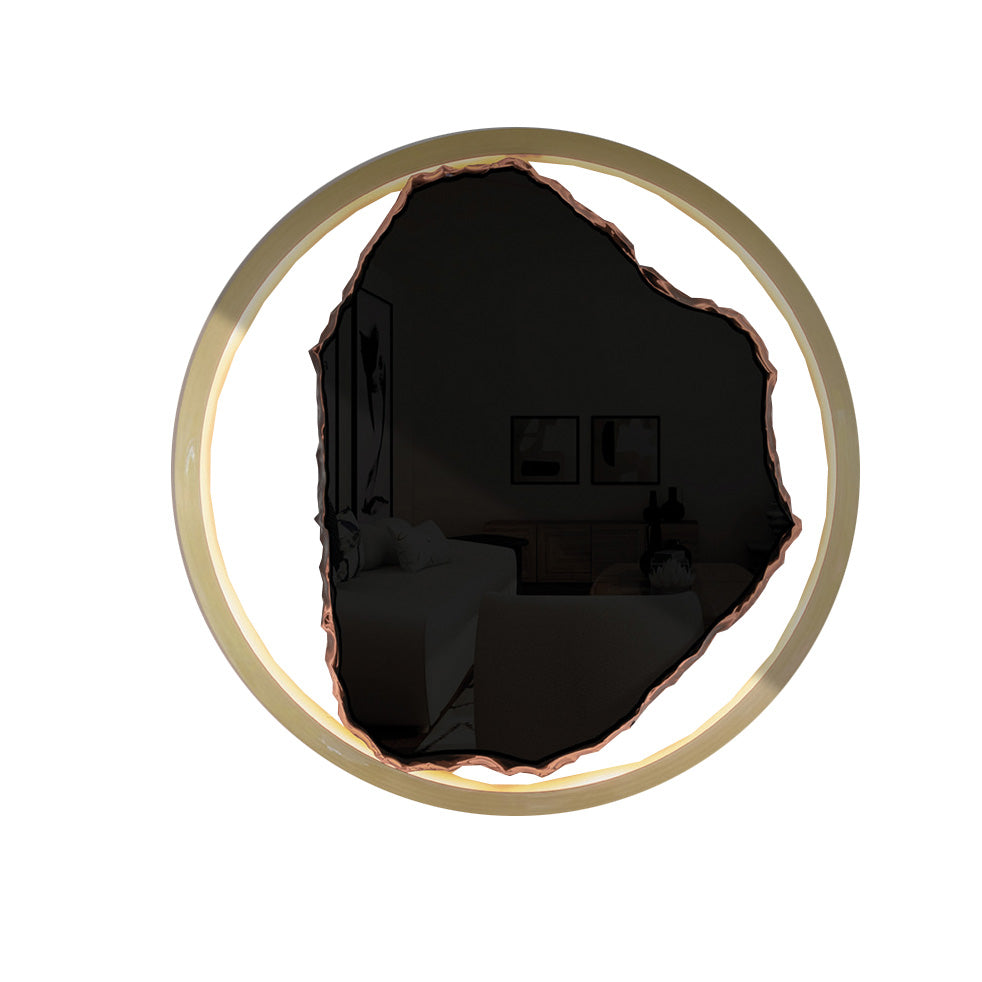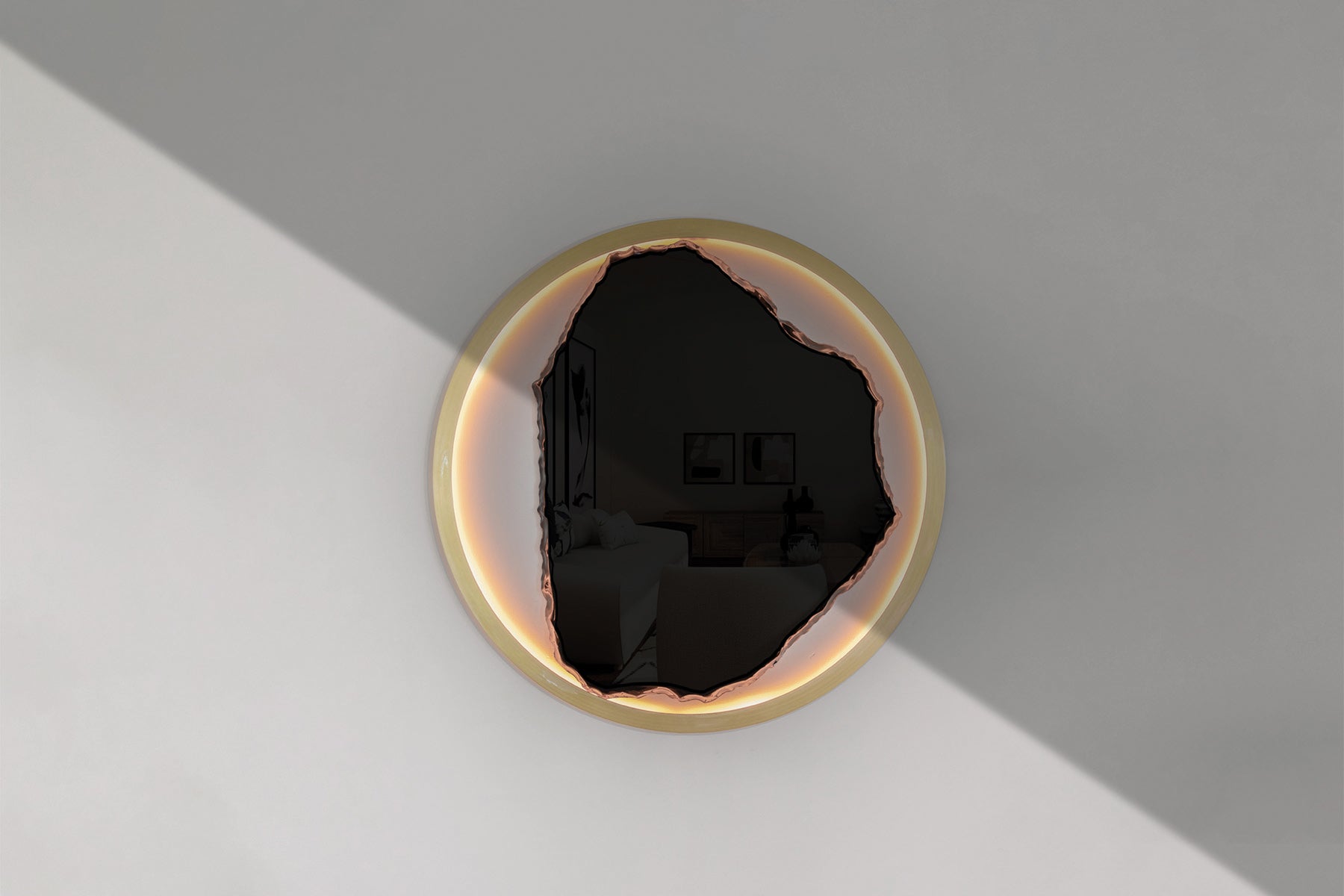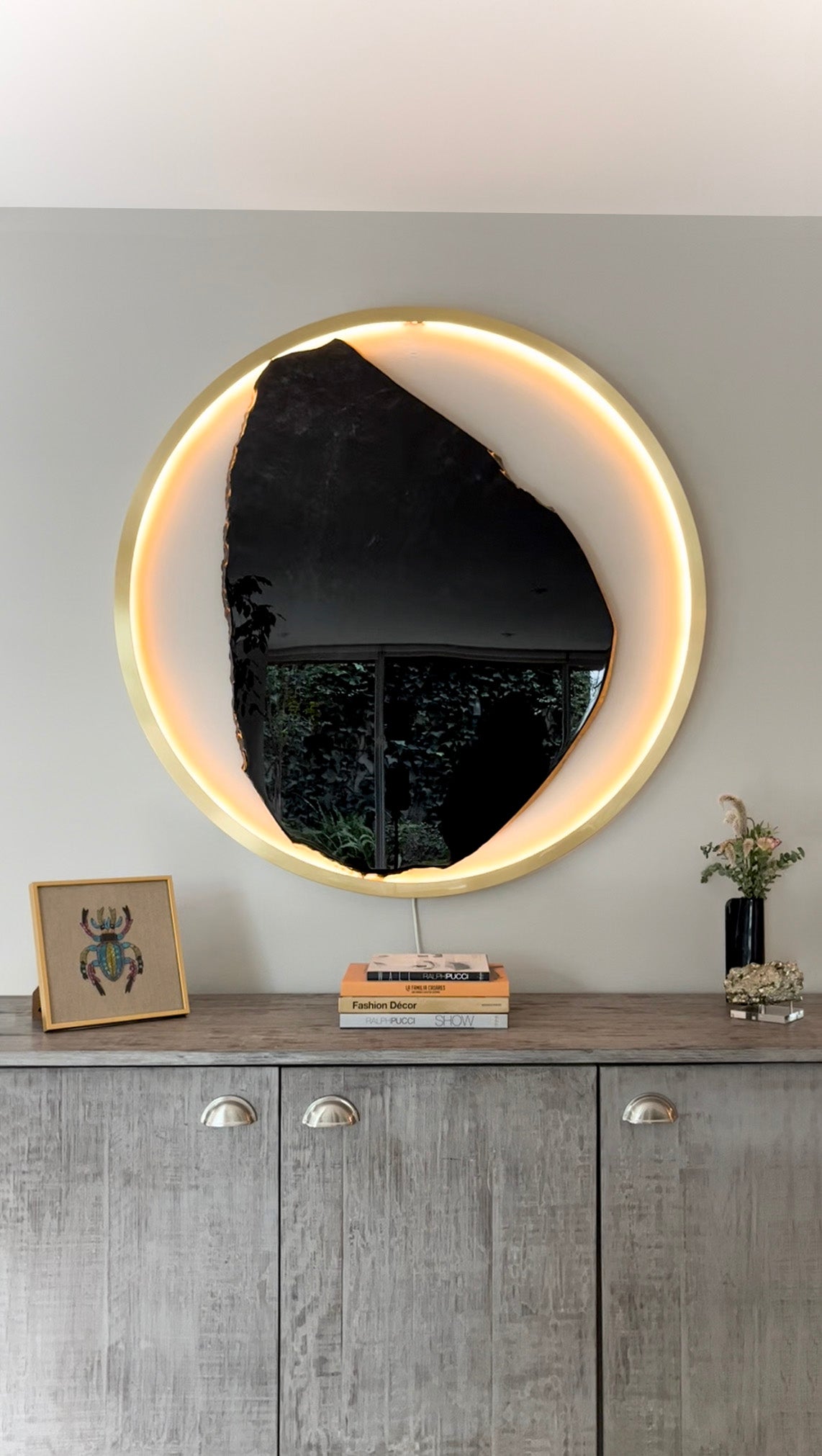 Solar Eclipse by Sten Studio

Ø 40 in or Ø 33.4 in
Obsidian, brass, LED

Brass and obsidian create a dynamic interplay of light and shadow in this piece in which the former material represents the Sun and, the latter, the Moon. While, as a satellite, this heavenly body can reflect natural light –as in those moments when it remains visible in the celestial panorama during the day– it also absorbs artificial light, generating a singular block in the composition when observed in the dark. As a result, this piece evokes both potential states. The contraposition of the materials is highlighted by LED lights that, once turned on, offer a unique view of the piece, and its impossibility of a complete darkening reminds us that solar eclipses can only be seen from specific parts of the Earth at a time.

Lead time for this item is 8 weeks.
All sales are final.
Solar Eclipse