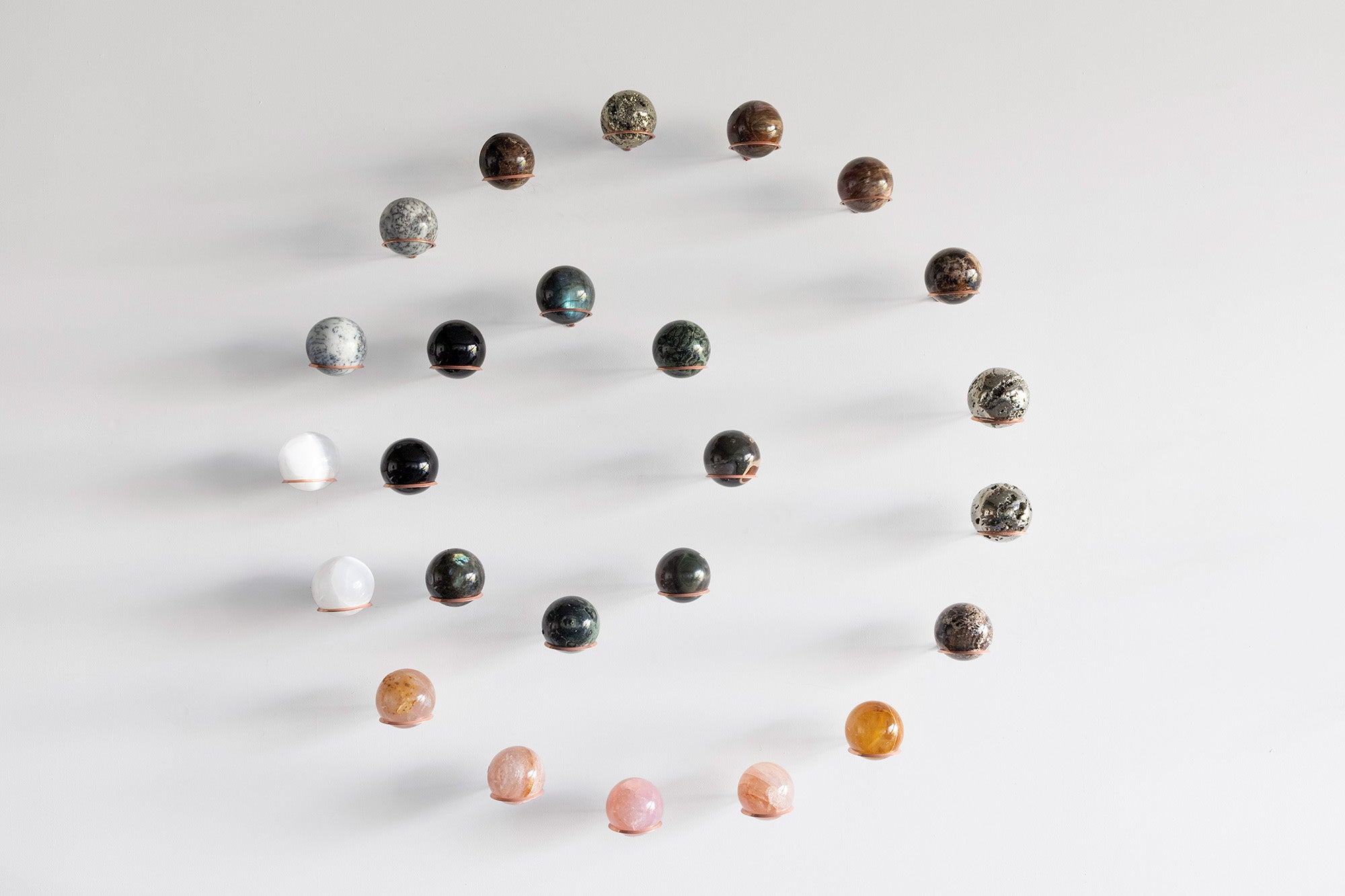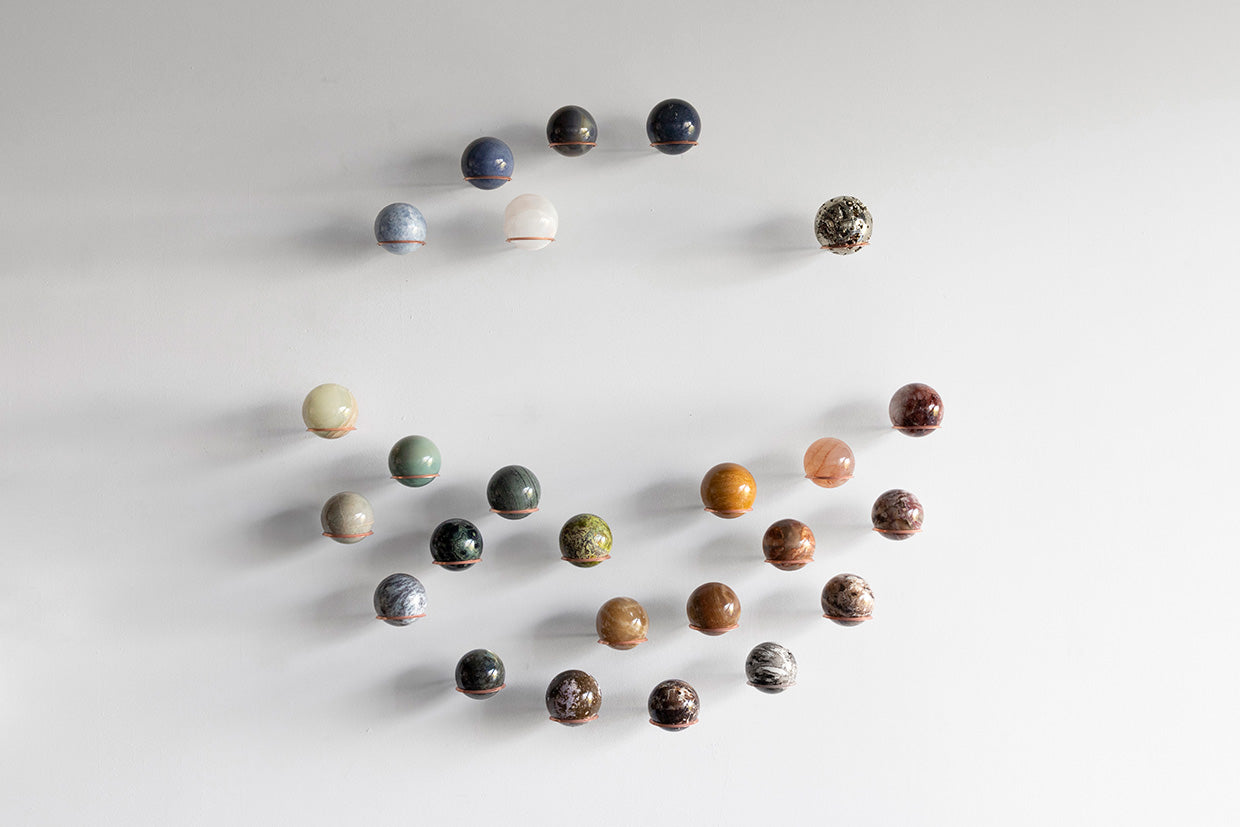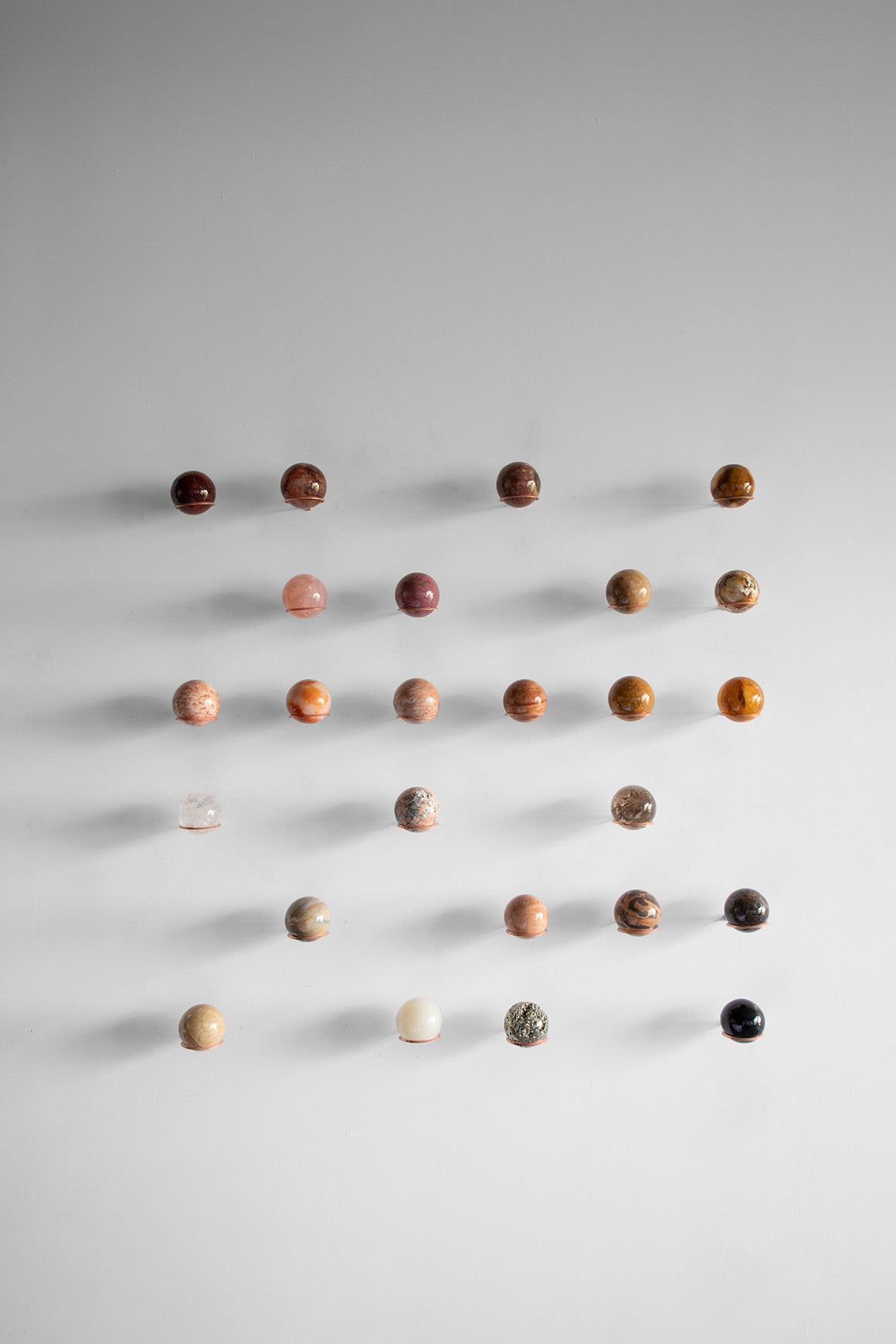 Sprawling Galaxies by Sten Studio
Semi-precious stones, copper pleated brass
Scene available with different options.

Semi-precious stones, copper pleated brass Galaxies are systems where stars, dust, and dark matter are gravitationally bound. Usually classified by their visual appearance, these systems are conformed by cosmic bodies of distinctly vivid colors, which create a scenic landscape with the most varied hues and patterns. The mineral's worldwide variety allows us to conceptualize this idea by imagining a sprawling galaxy to the matter's motion, a fiction in which the semiprecious stones and petrified wood spheres create the scene.
Item available for immediate delivery.
Lead time for this item is 8 weeks.
All sales are final.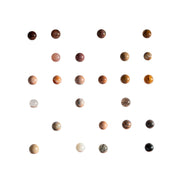 Sprawling Galaxies