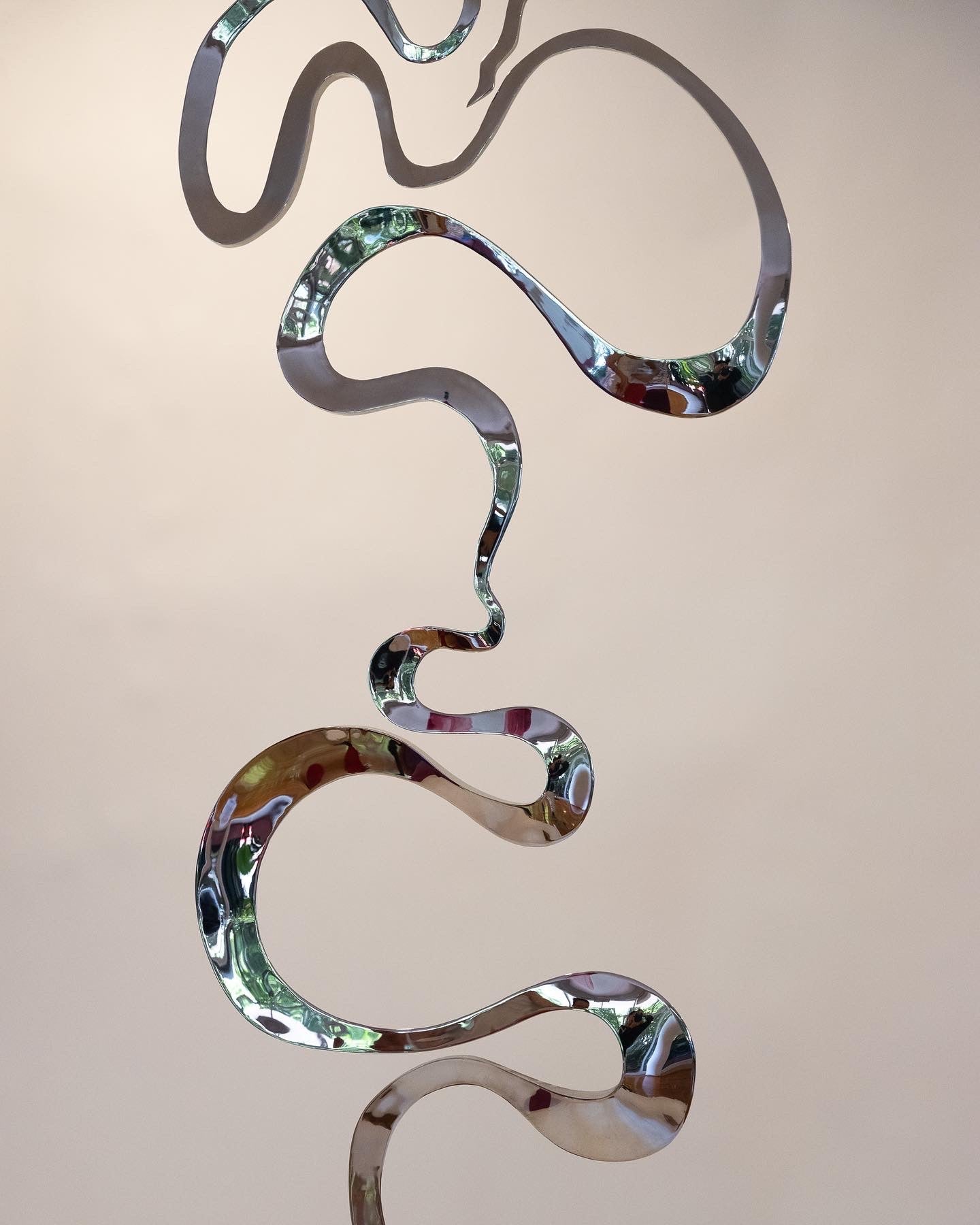 Plume Sculpture by Sol Bailey Barker
Charred Wood & Mirror Polished Stainless Steel
The box universe theory describes 'now' as an arbitrary place in time and states that the past, the present and the future all exist simultaneously. If this is true and time is not linear but all time is present at once, then the mushrooms that laid the way for life on land billions of years ago, the first rock bashed into a tool, the last individual in Space, the first ritual and the last are all present and reverberating here and now. Animism allows us to see all things as sentient and alive, and physics allows us to see ourselves as part of everything. Abstraction lies somewhere between these two concepts, creating forms that echo the past but look into the future.
Kindly note every piece of wood is sustainable sourced from trees that have fallen naturally and hand carved by artist.
Lead time for this item is 6-8 weeks
All sales are final. 
Plume II