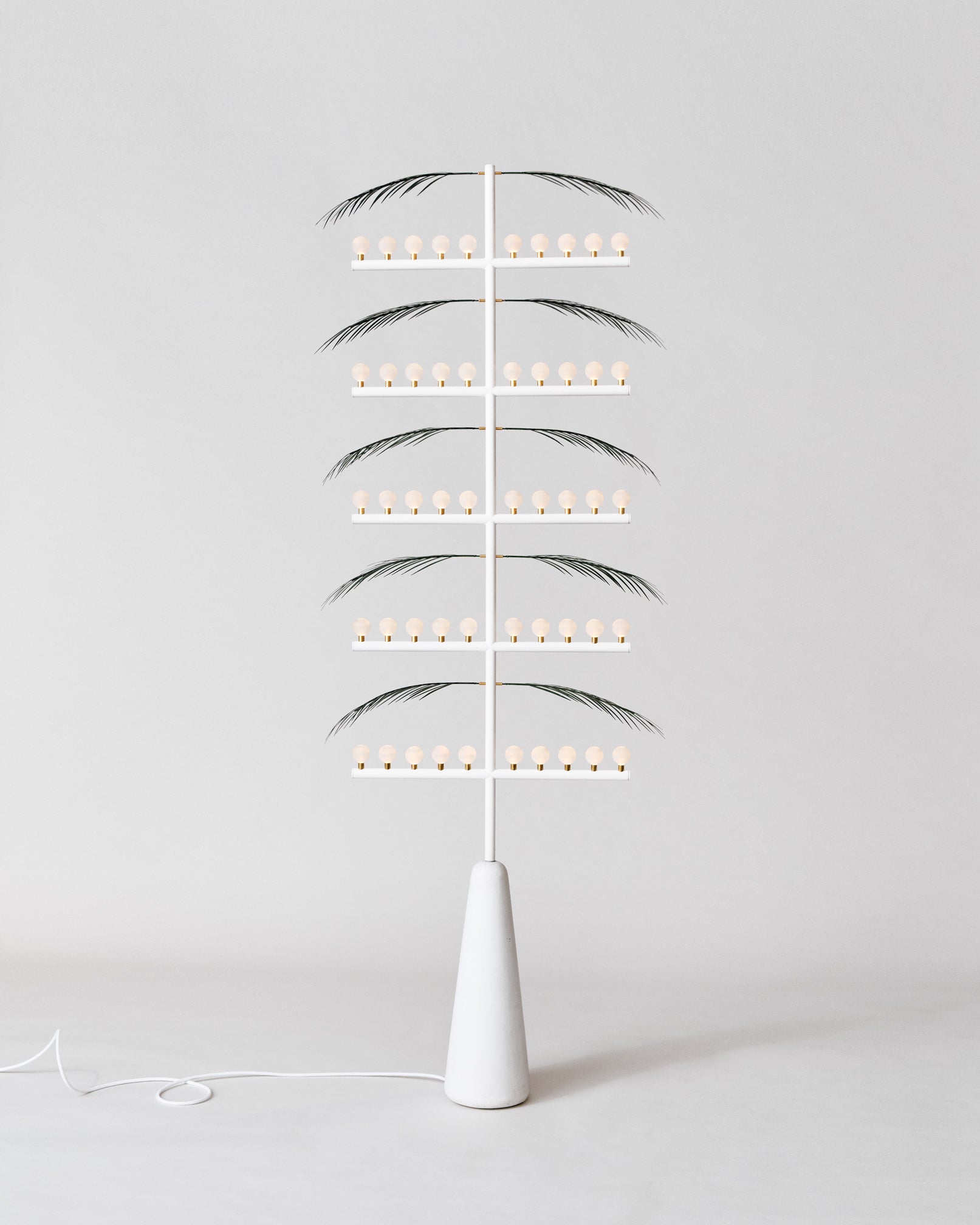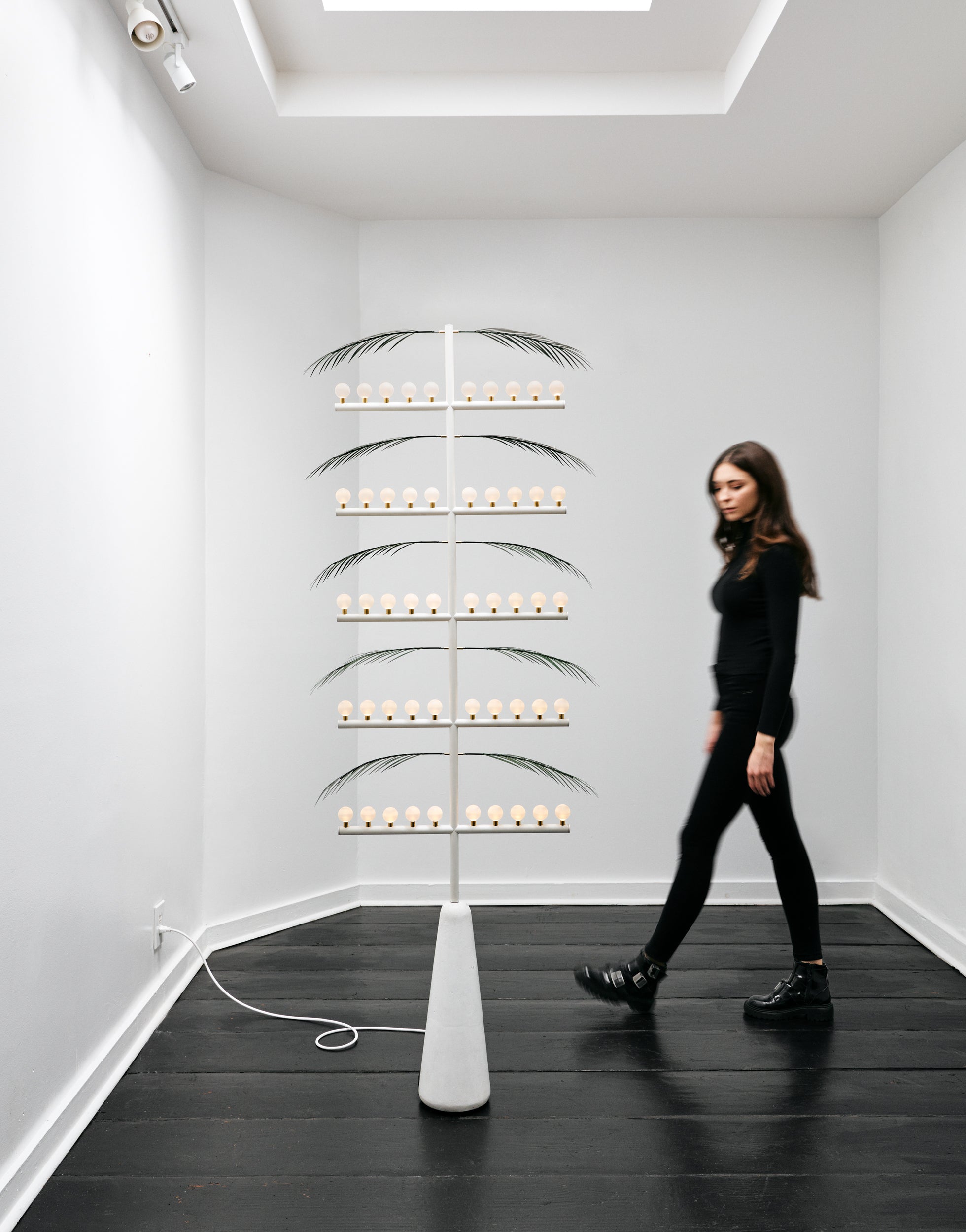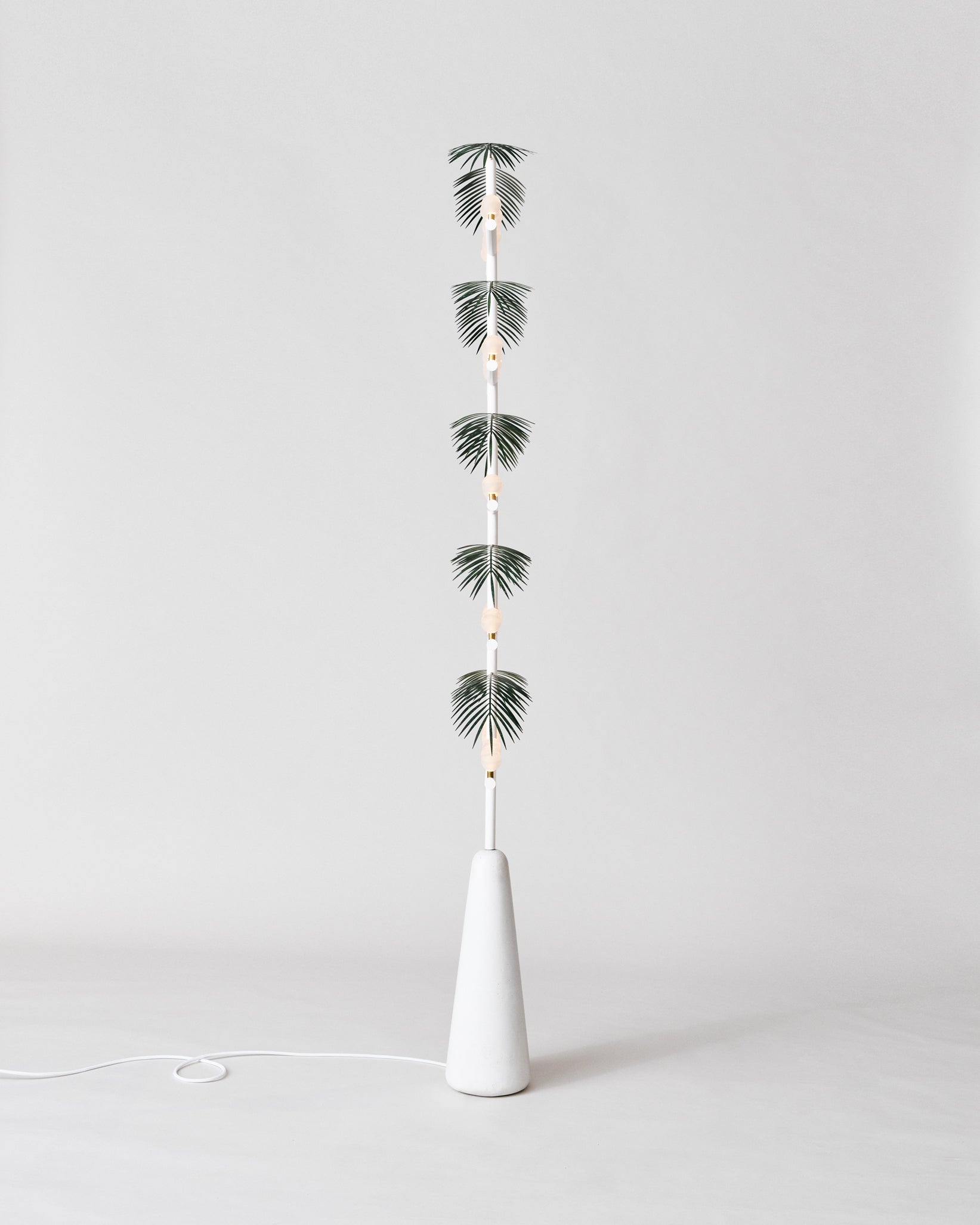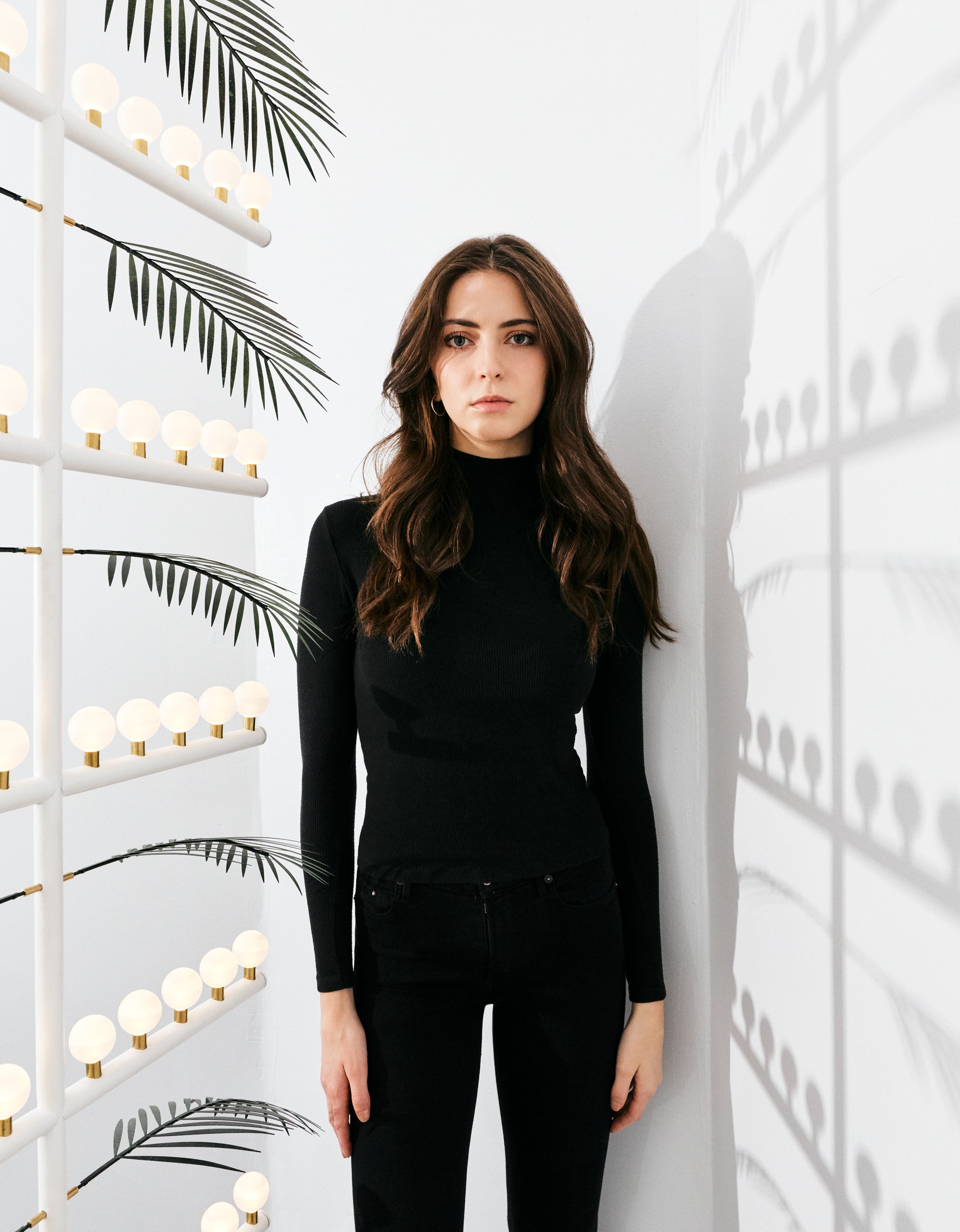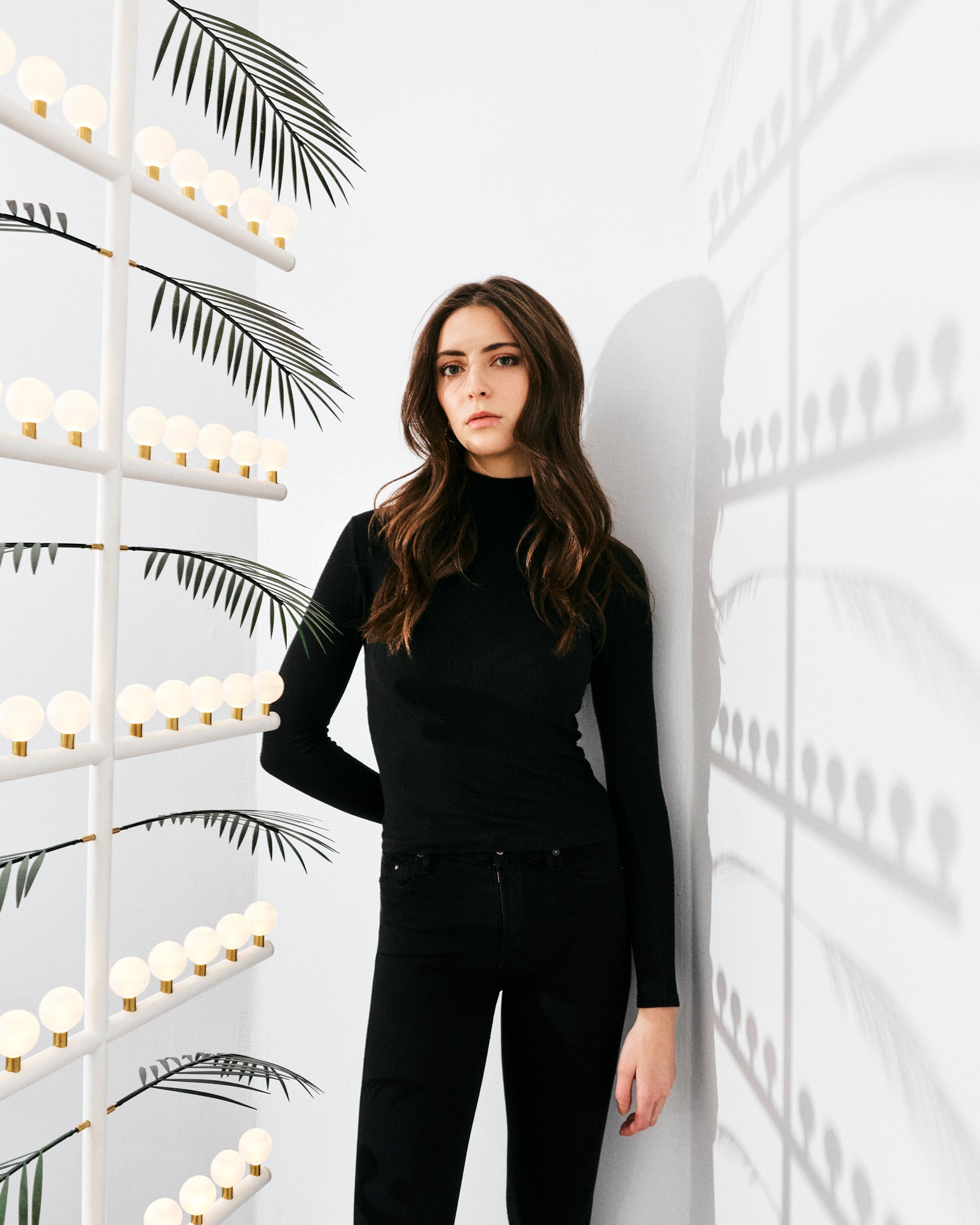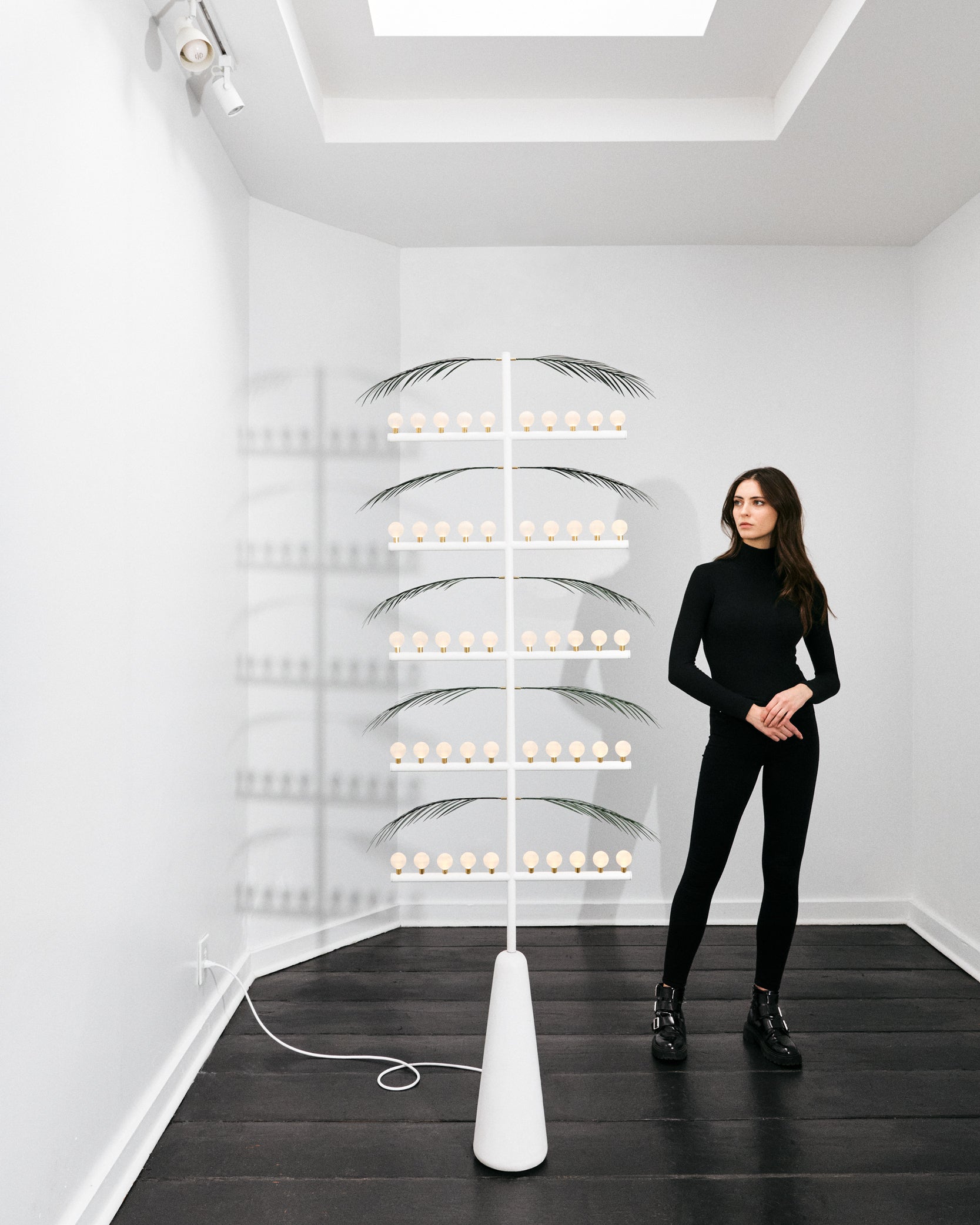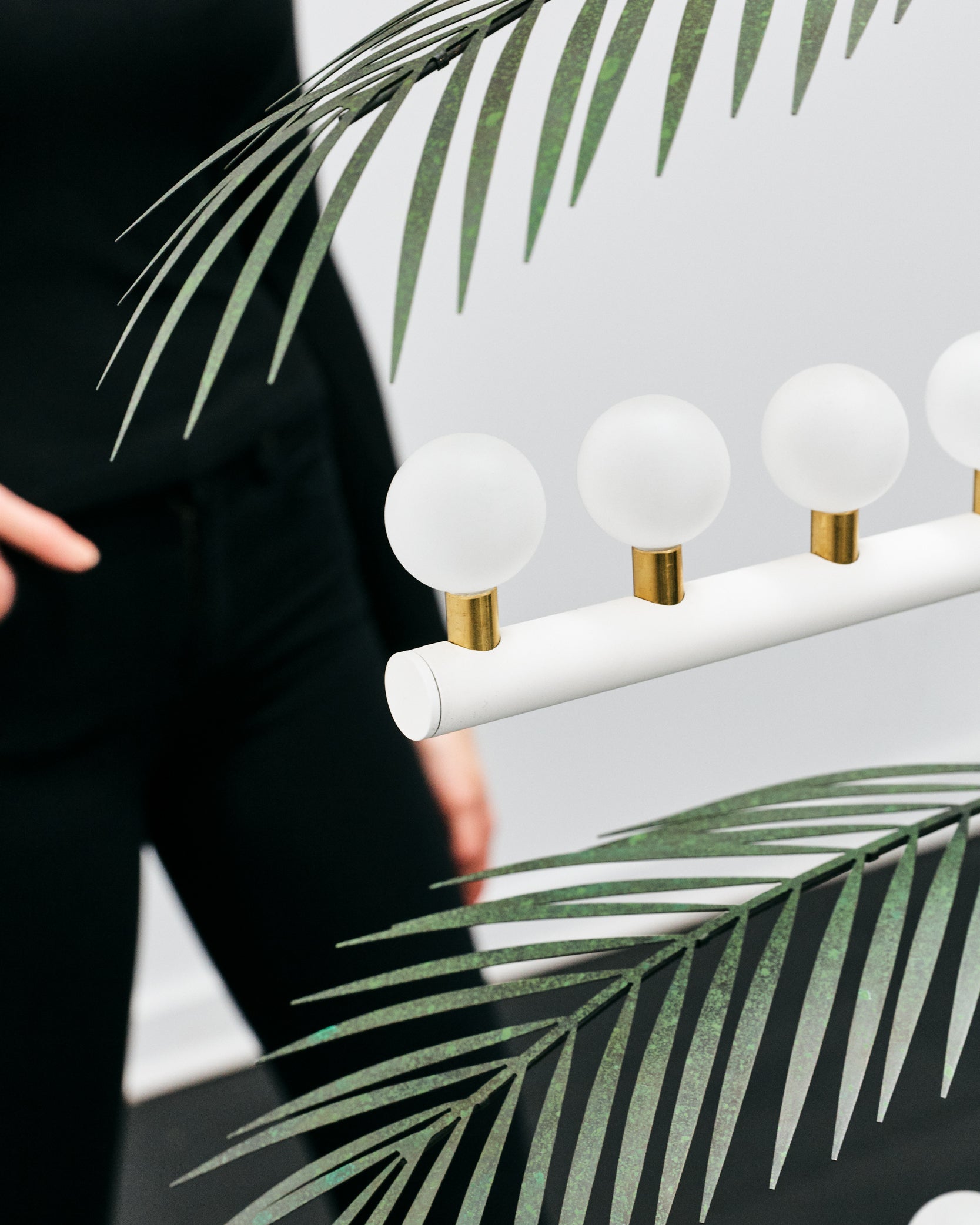 Palm Row Lamp
by Winston Cuevas
Marble Concrete, Powder Coated Steel, Brass, Frosted Glass, Patinated Brass Palm Fronds
OPEN EDITION
80 in. x 24 in. x 8 in.
Fake plants are particularly fascinating because they are, at their core, half-truths —natural imitations; lies sculpted to look like living things. When one strays away from the inherited forms of what already exists, however, new possibilities and potentialities emerge. Cuevas' Palm Row, part floor lamp and part palm tree reimagined as an antennae-like, architectural array, is one example of what could be. It is a light object, a symmetric interplay of palm fronds and fifty emissive elements wrought from steel, brass, white concrete and frosted glass - Andrew Lenoir
Palm frond patina and concrete base color can be customized.
Lead time is 8-10 weeks. Shipping is not included. See our shipping policies. Please contact us for shipping quotes and customization options. 

All sales are final. 
Palm Row Lamp