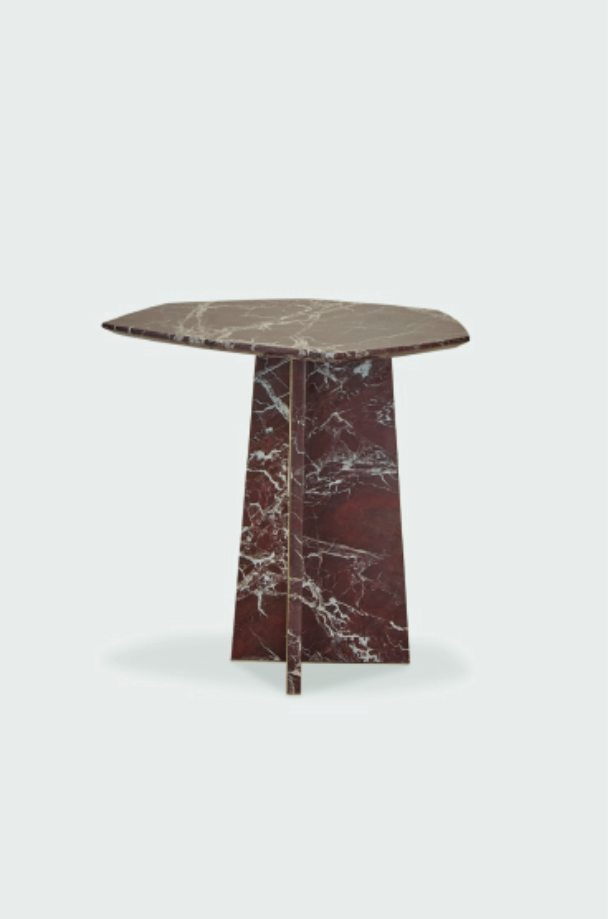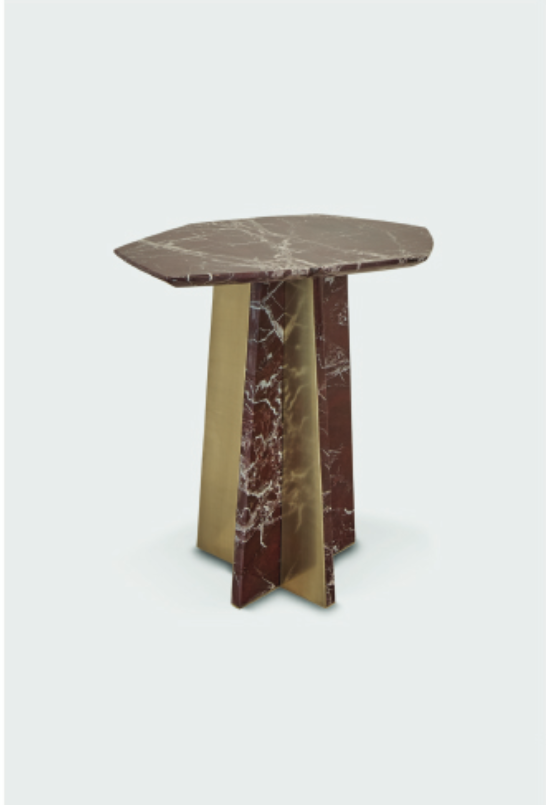 Geometrik Side Table designed by Alexander Diaz Andersson
Marble and Polished Brass
Medium: 17.7 inches x 14.3 inches
Large: 19.6 inches x 14.3 inches
The Geometrik Side Table is the latest addition to the collection started in 2019, and comes in a variety of marble, granite, or travertine with a base that's lined on one side with brass. With its off-center top defying gravity, and its mirrored base, it is a sculpture within itself. 
Lead time for this item is 6-8 weeks.
All sales are final.
Geometrik Side Table