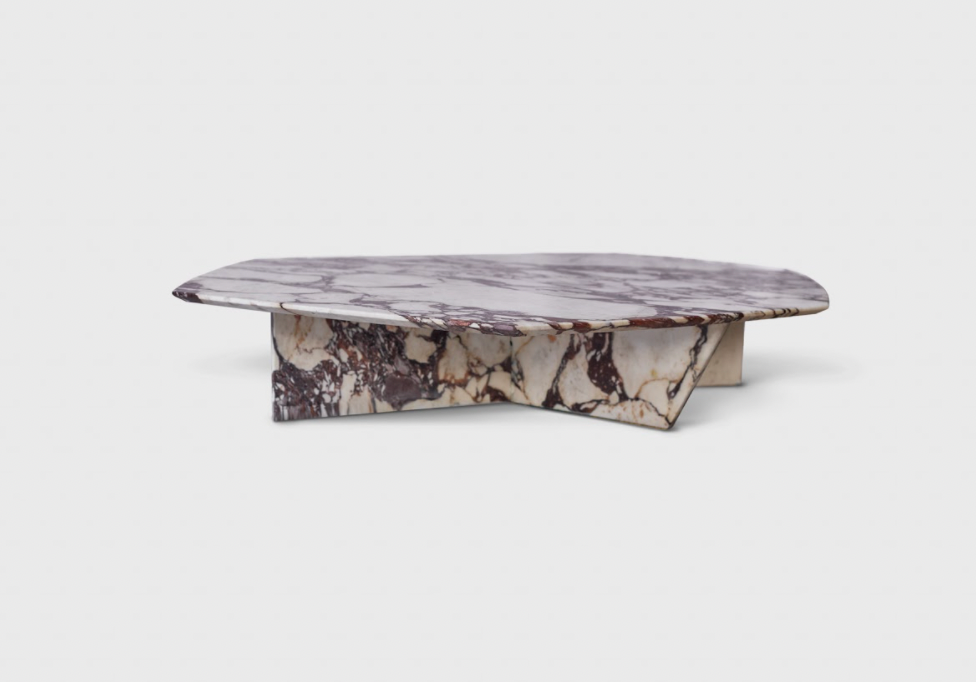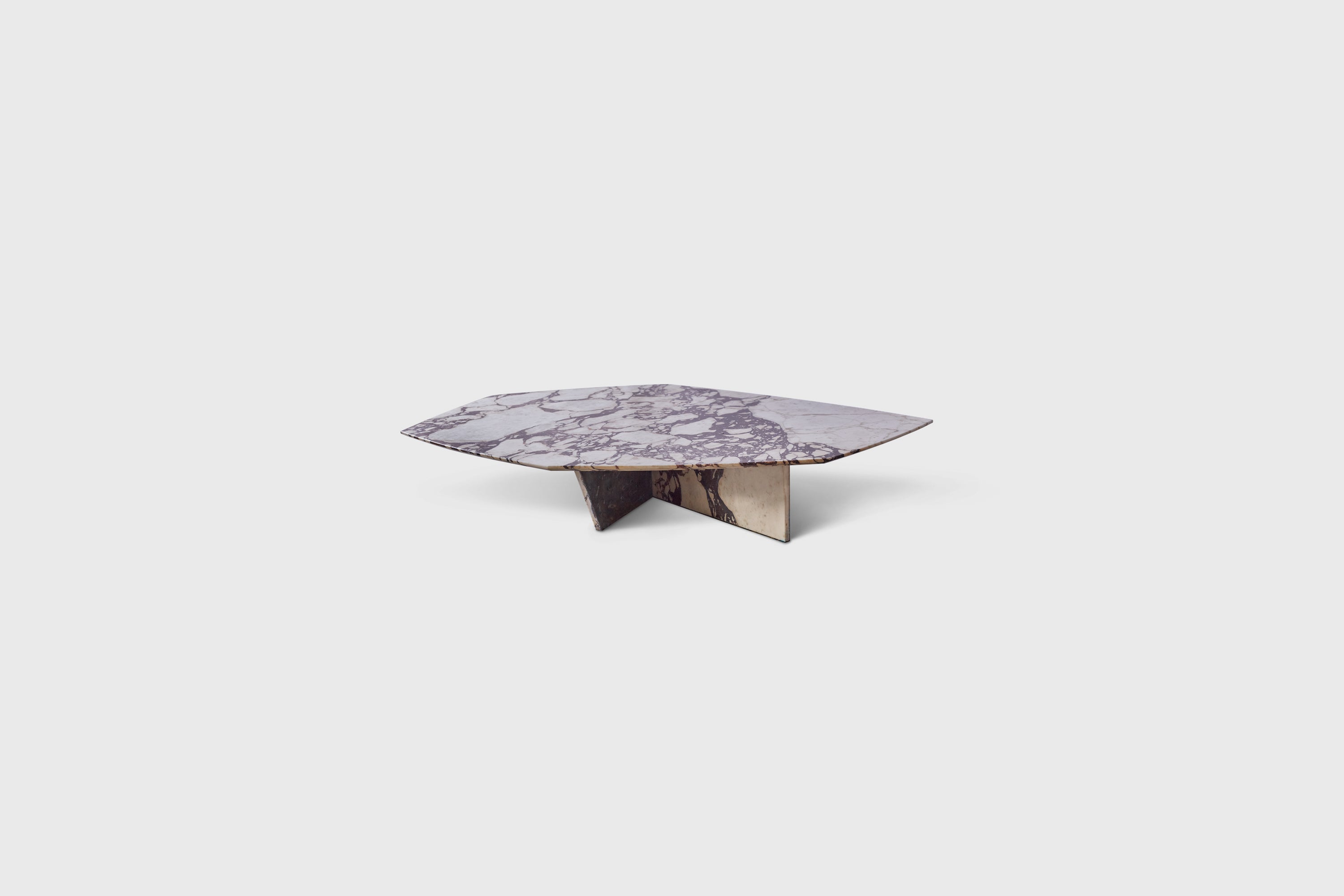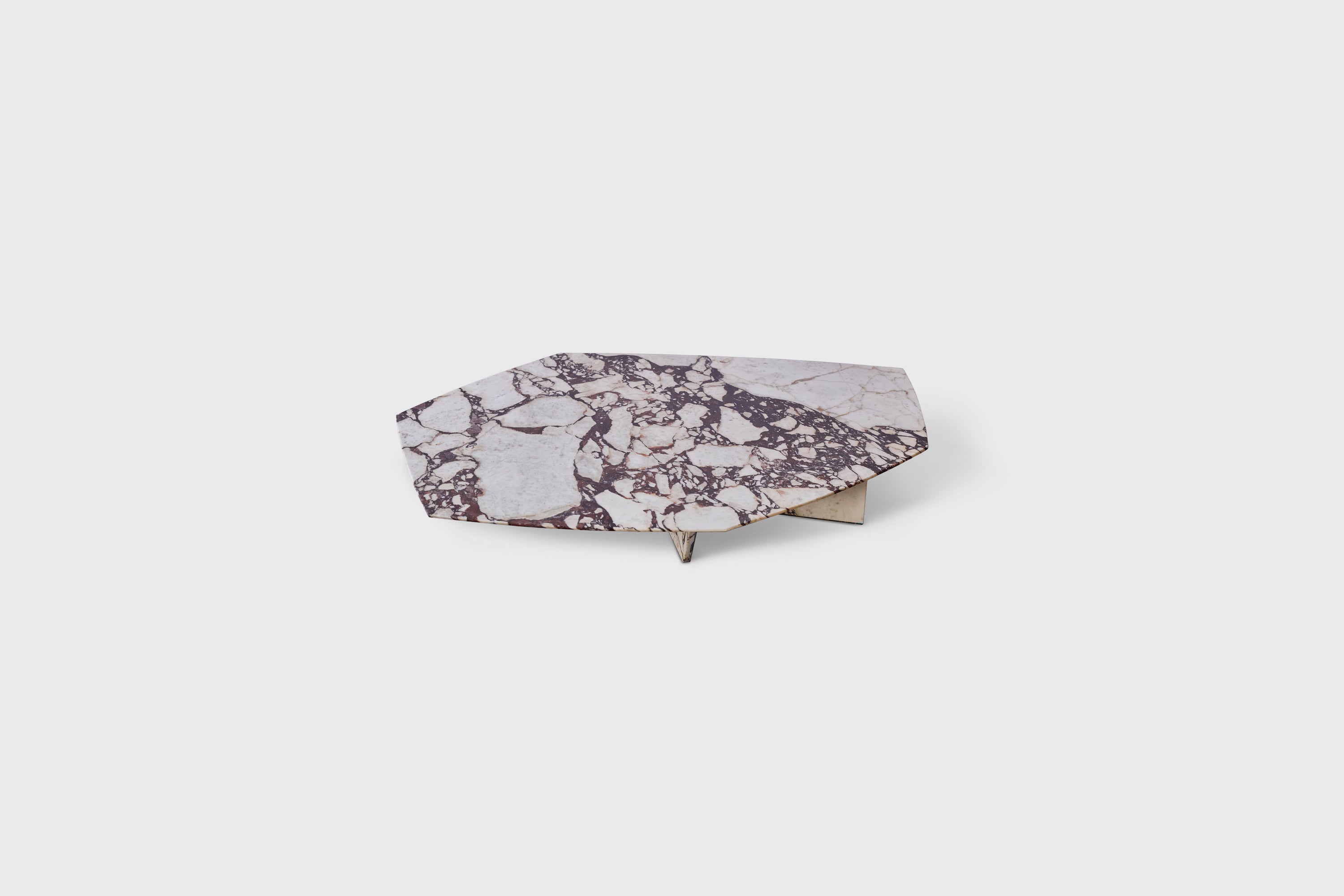 Geometrik Oxidized Brass Coffee Table
Geometrik Oxidized Brass Coffee Table Designed by Alexander Diaz Andersson
Calacata Viola Marble with sculptural marble base mounted with oxidized brass.
Small (11 inches x 51 inches x 35 inches)
Medium (13 inches x 63 inches x 47 inches)
Large (14 inches x 71 inches x 47 inches)
The geometrik coffee tables come in different varieties of marble, granite or travertine, it's base is lined with oxidized brass on one side, a hidden ornament that only reveal itself under the right angle. This crafty process makes every piece unique.
Lead time for this item is 6-8 weeks.
All sales are final.
Geometrik Oxidized Brass Coffee Table