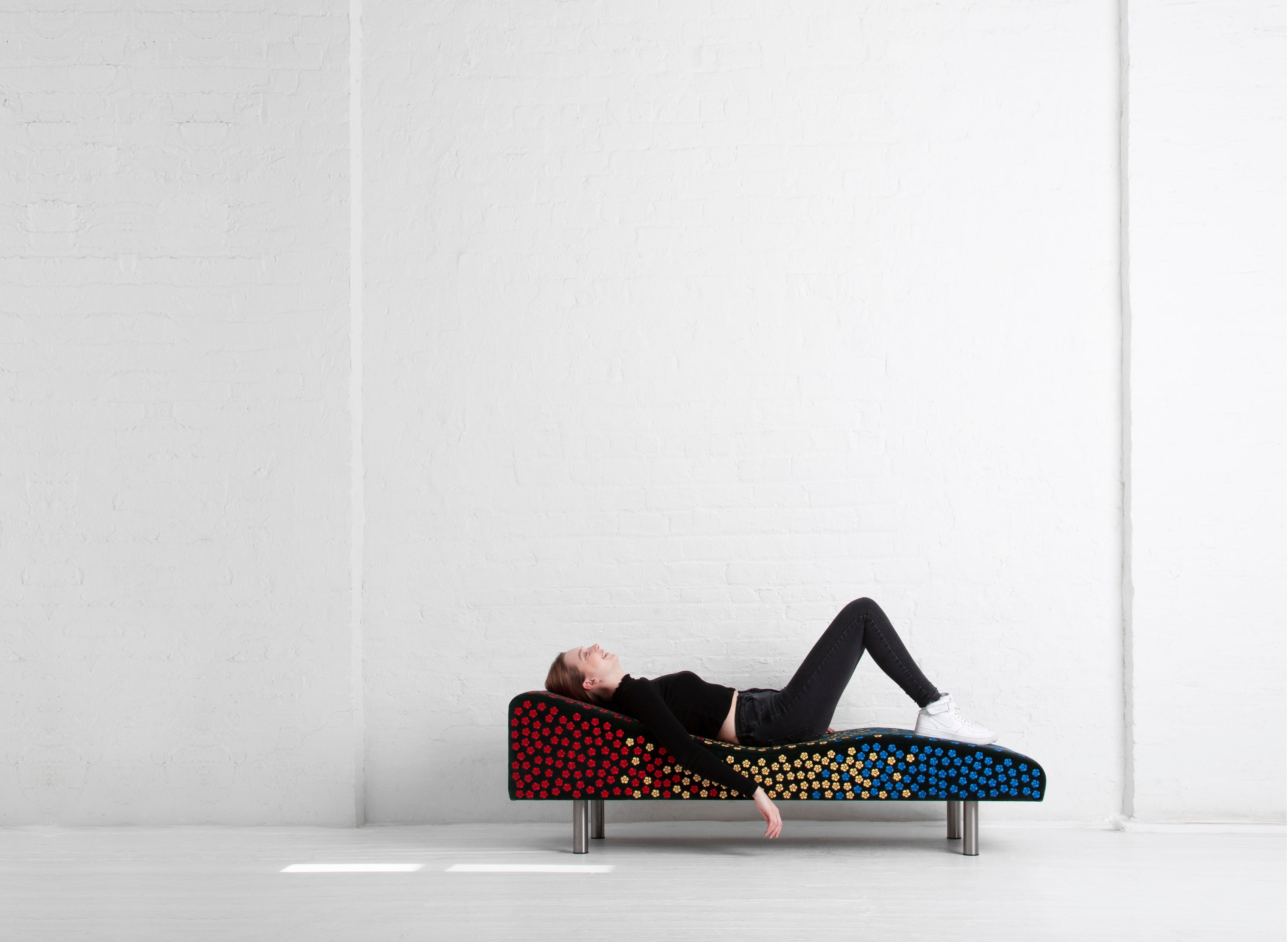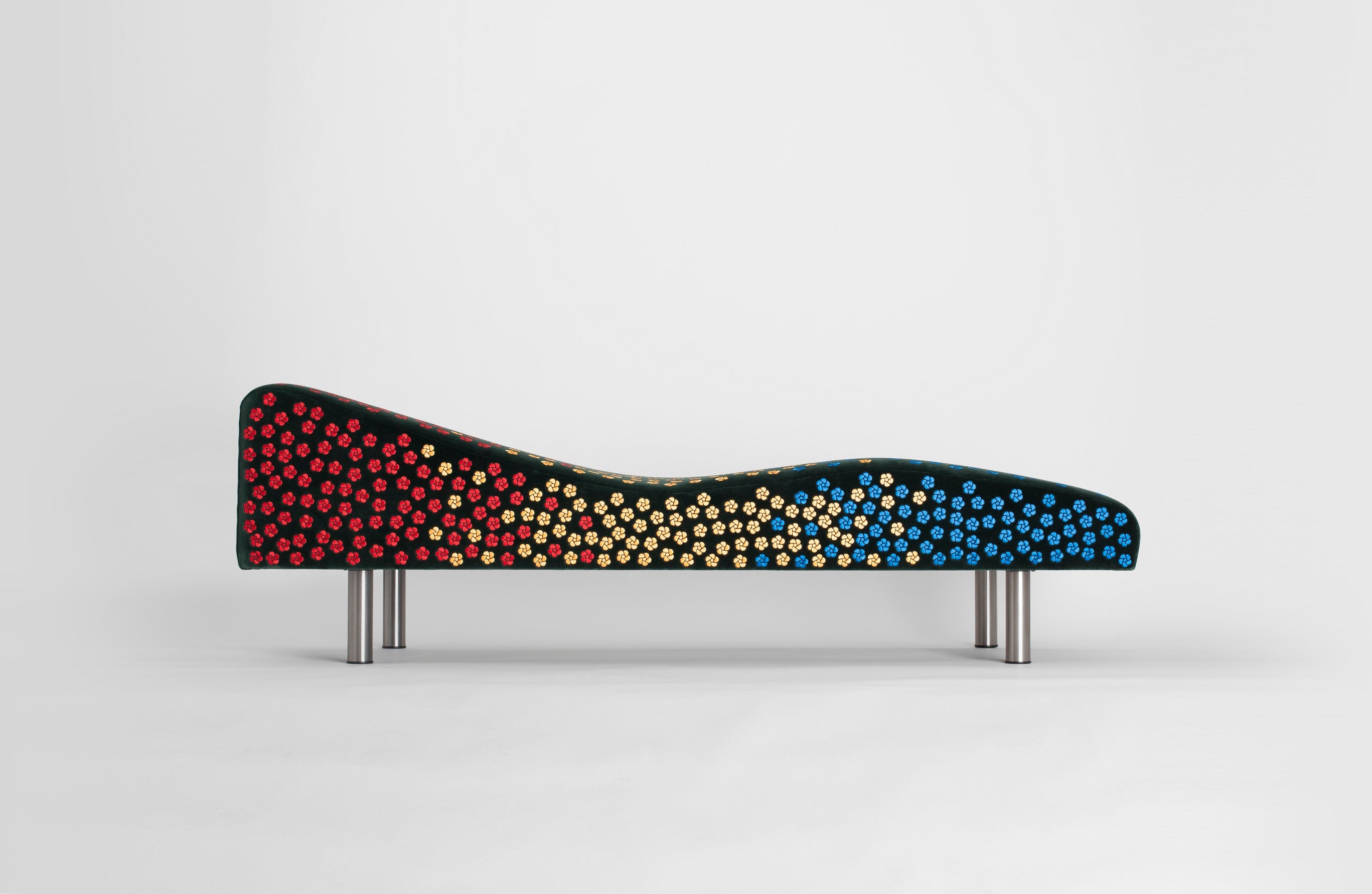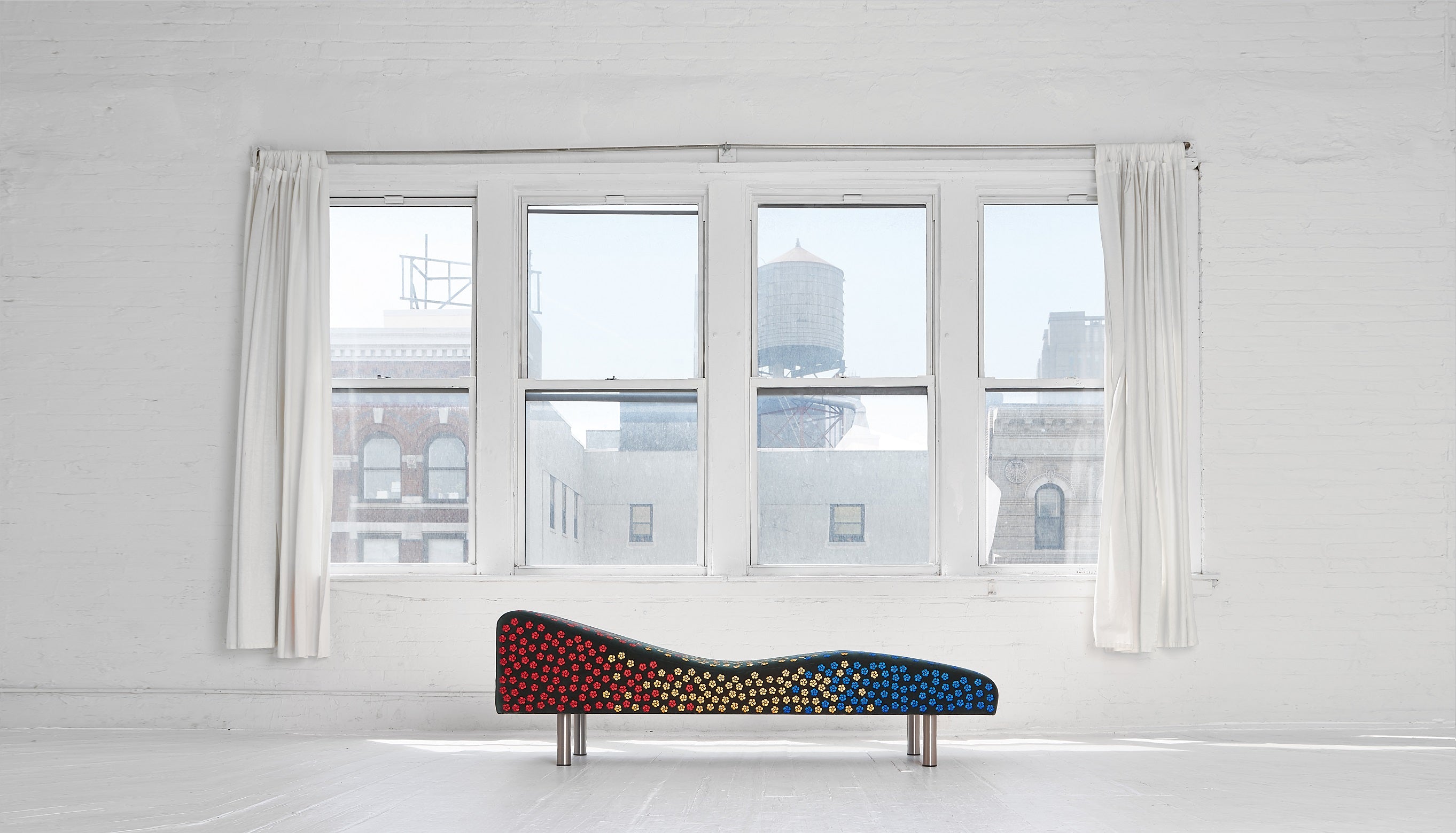 Garden of Eden Chaise
by Winston Cuevas
Embroidered Turkish Velvet (Dark Green), Steel Legs (Italy), Birch/Hardwood Frame
OPEN EDITION
24 in. X 22 in. X 80 in.
Named after the lost paradise of the first creation, the Garden of Eden Chaise is Cuevas' interpretation of the classic floral lounge and an evocation of something ephemeral, encountering a primary colored flower field.
Reduced to a stylized surface treatment, the lounge features nearly 1,000 flowers embroidered in metallic thread against dark green velvet. Suspended over four brushed steel pillars, the chaise almost seems to float in space. A day-dream for the indoors, inspired by nature and yet separate from it, the lounge's unusual harmony presents a unique, utopian vision of unspoiled purity - Andrew Lenoir
Lead time 10-12 weeks. Shipping is not included. See our shipping policies. Please contact us for shipping quotes and customization options. 

All sales are final.
Garden of Eden Chaise