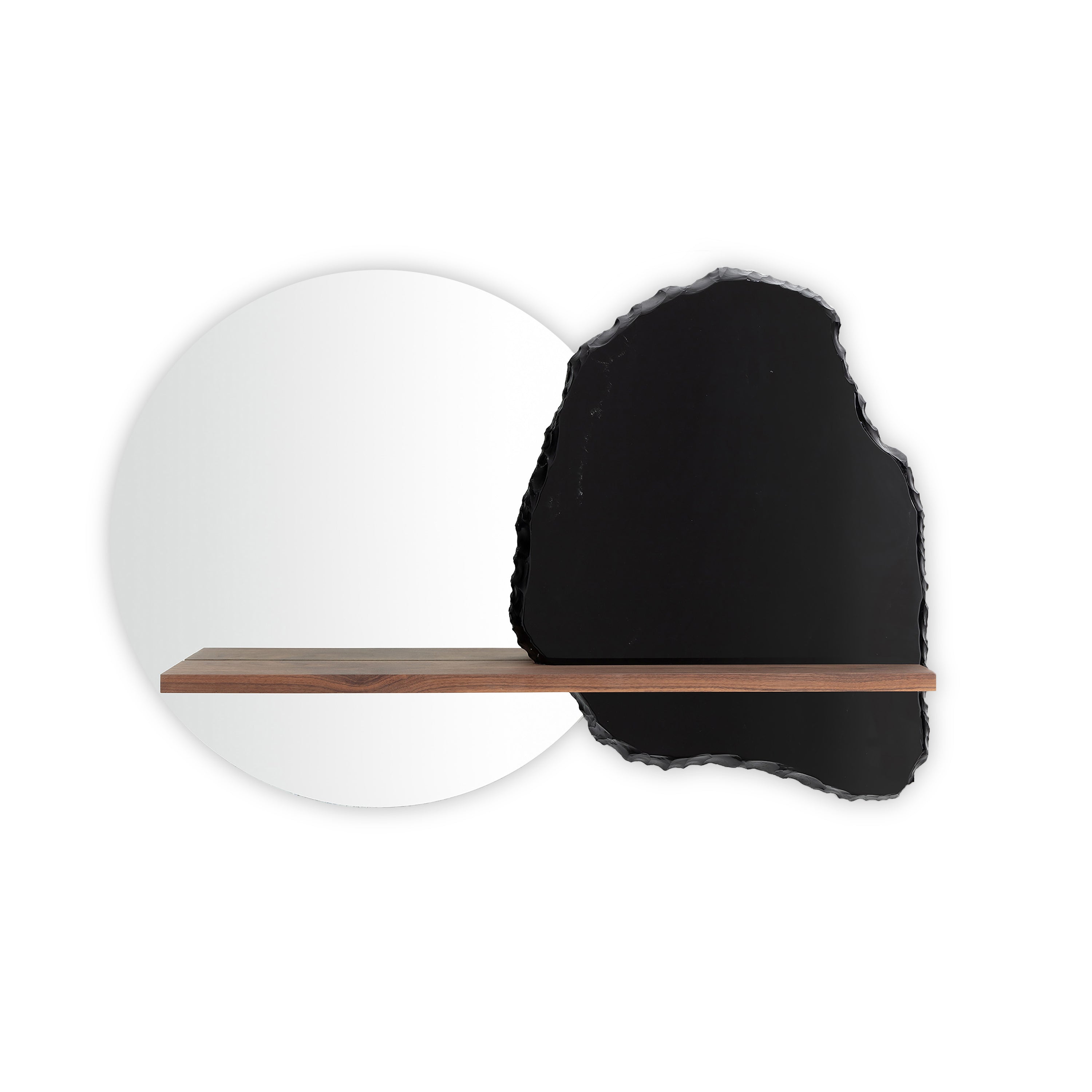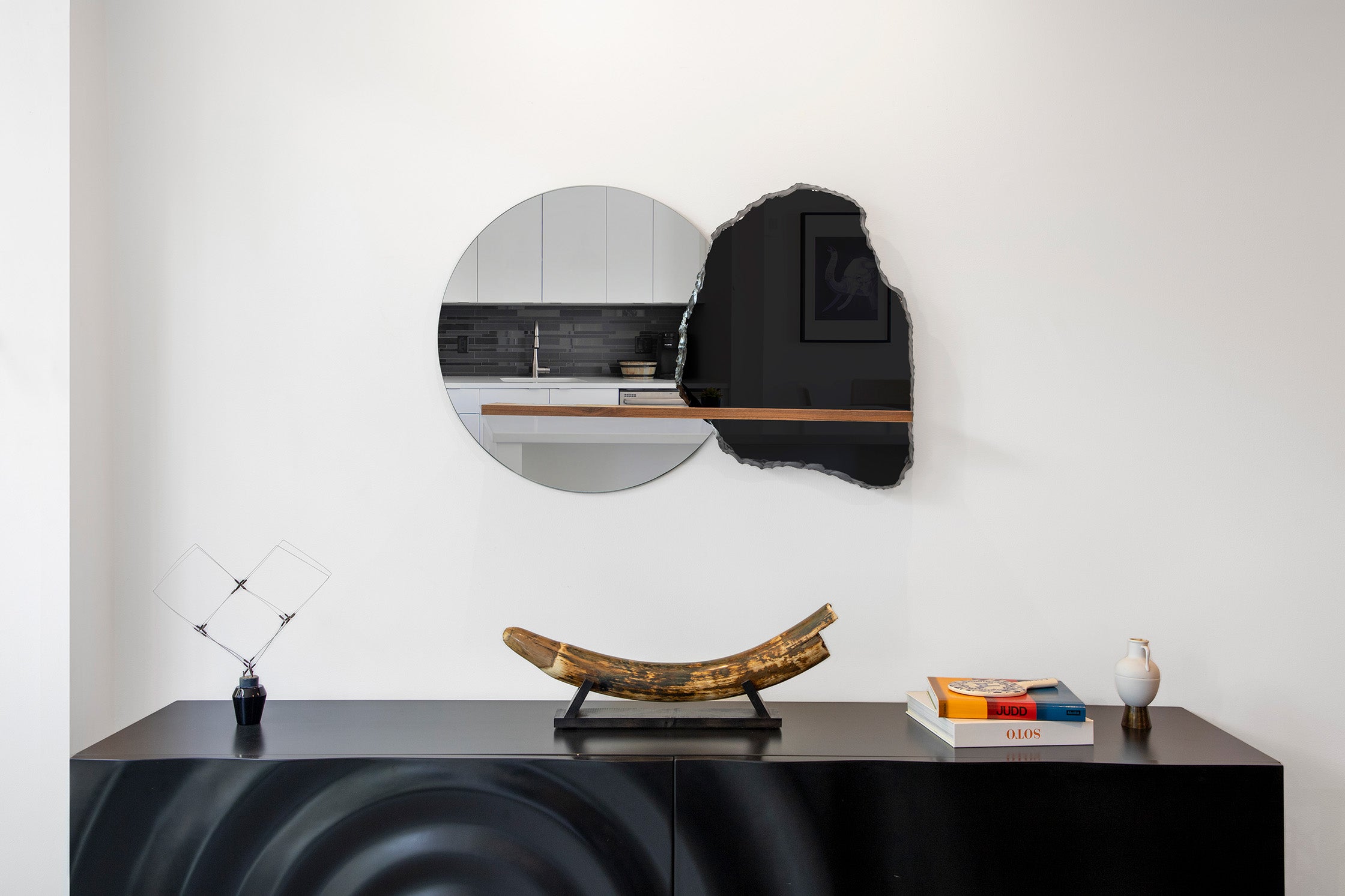 Partial Eclipse by Sten Studio

51.2" W x 6.6" D x 29.5" H
Obsidian, mirror and wood

The central metaphor of this piece is achieved thanks to a material contrast in which the "coldness" of the obsidian and the mirror creates a dialogue with the "warmth" of the wood that unites them. The slight irruption of the obsidian in the reflective area prevents the identification of the totality of the form of the mirror, recalling in whoever is looking at the object the manner in which, during a partial eclipse, no spectator on Earth can find themselves in the right place to perceive a total block of solar light.

Lead time for this item is 8 weeks.
*Measures may vary due to the obsidian slab
Partial Eclipse