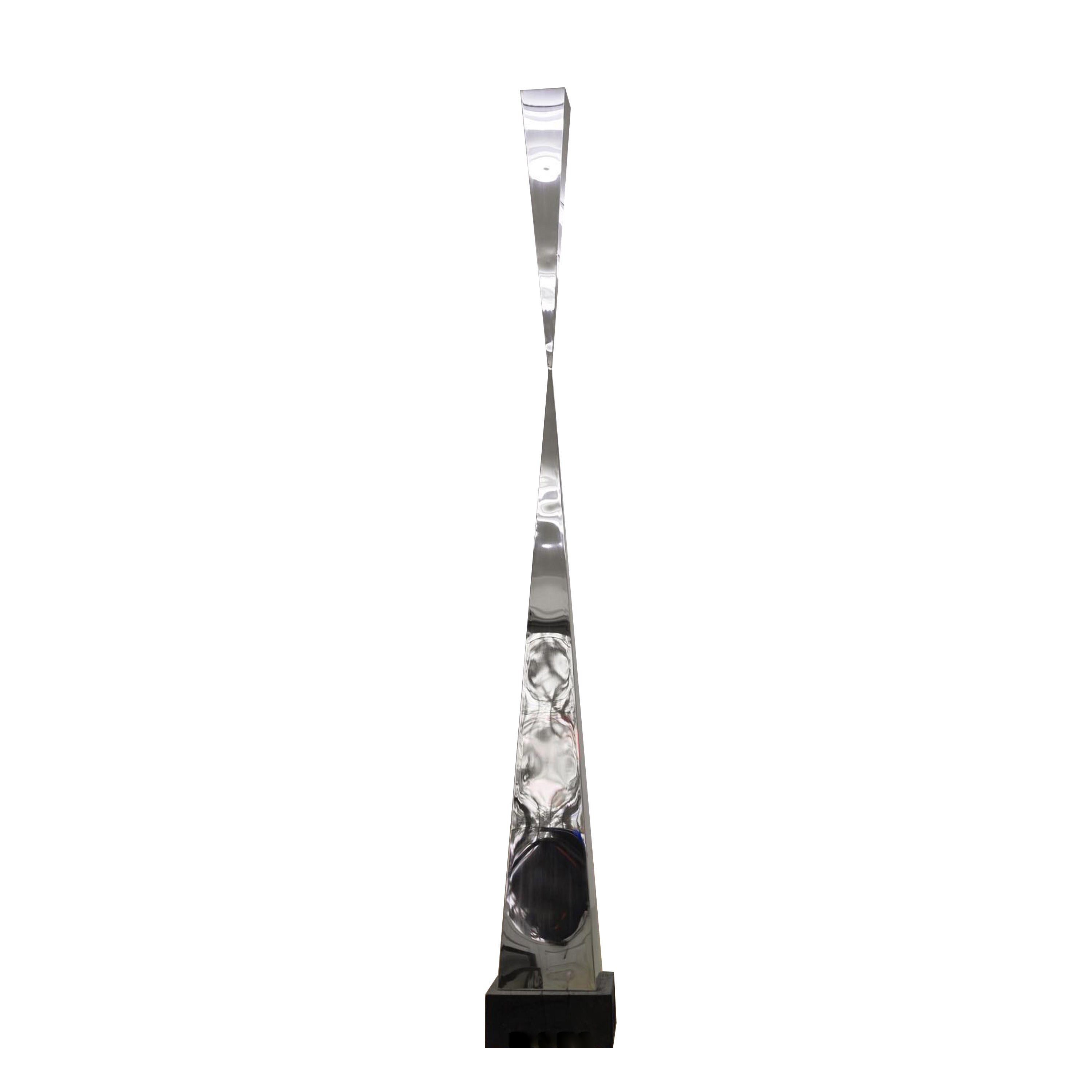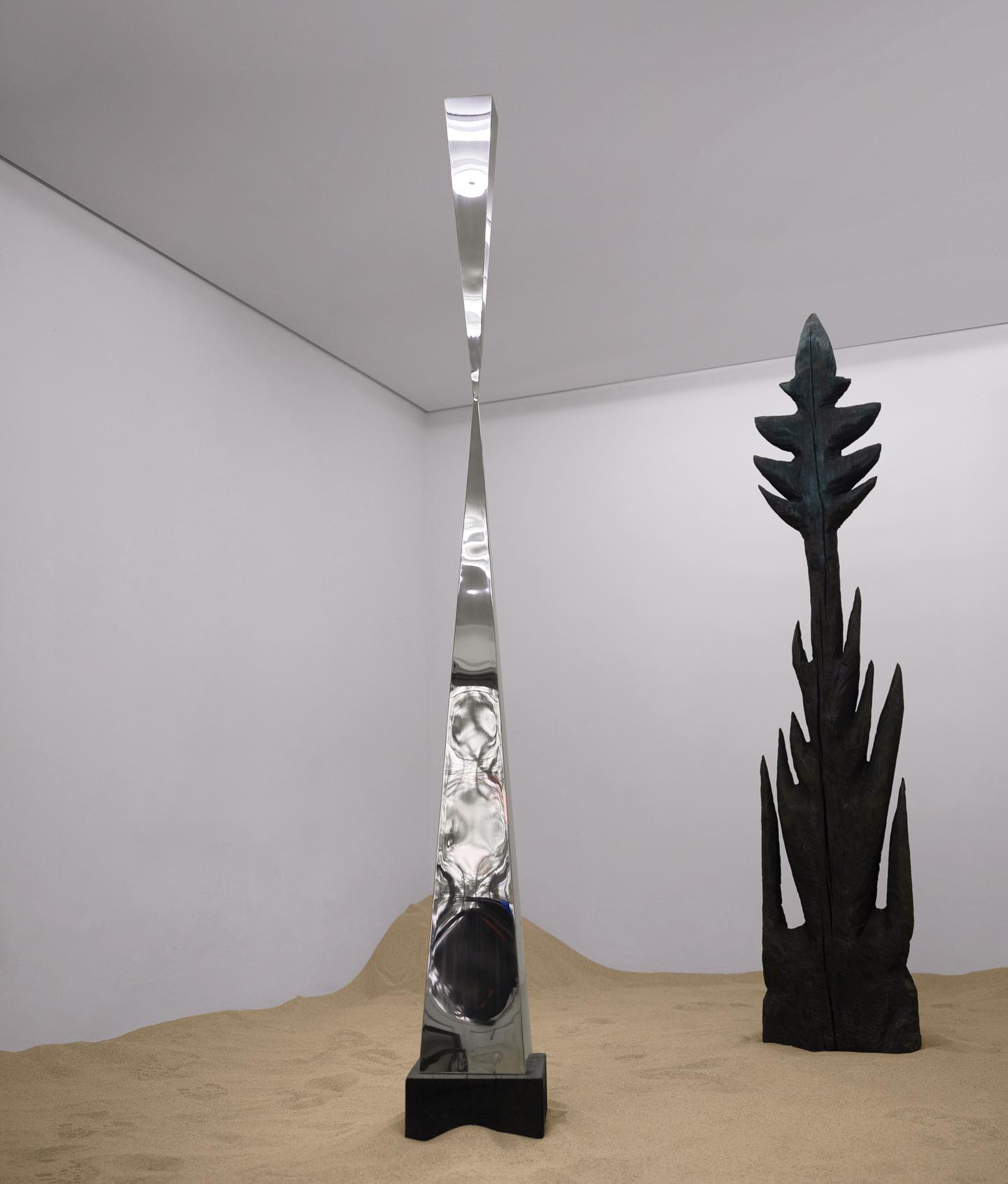 The Tree of Knowledge Sculpture by  Sol Bailey Barker
Mirror Polished Stainless Steel & Charred Wood
78.7" x 10" x 10"
Across these various mythologies, the tree of knowledge serves as a symbol of connection and spiritual significance. It represents the interconnectedness of all things, the balance between the physical and spiritual realms, and the desire for spiritual enlightenment and eternal life. Despite the differences in cultural traditions and belief systems, the tree of knowledge remains a powerful symbol of human values and beliefs, uniting us in our shared search for meaning and understanding in the world.
Kindly note every piece of wood is sustainable sourced from trees that have fallen naturally and hand carved by artist.
Lead time for this item is 6-8 weeks
All sales are final. 
The Tree of Knowledge