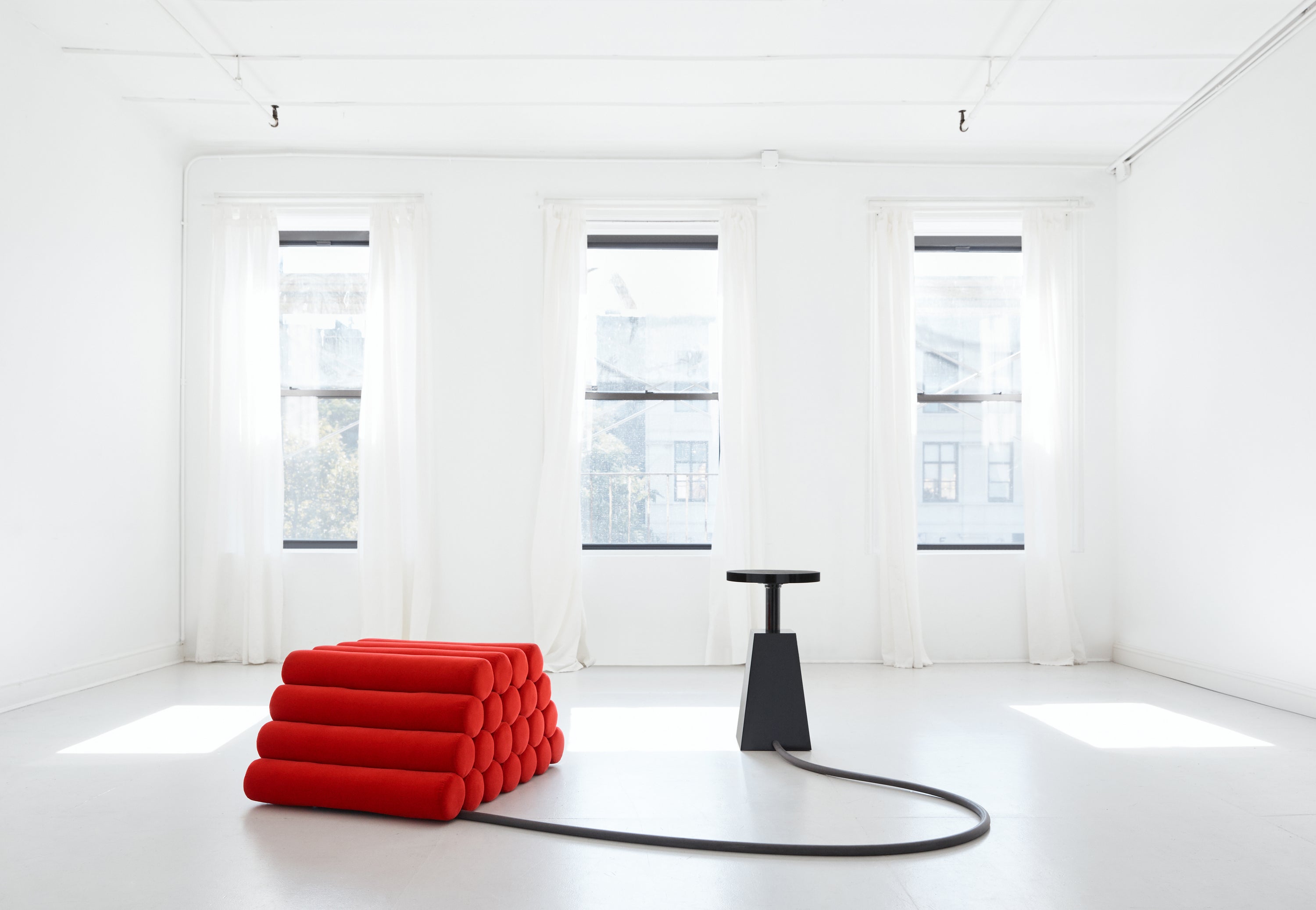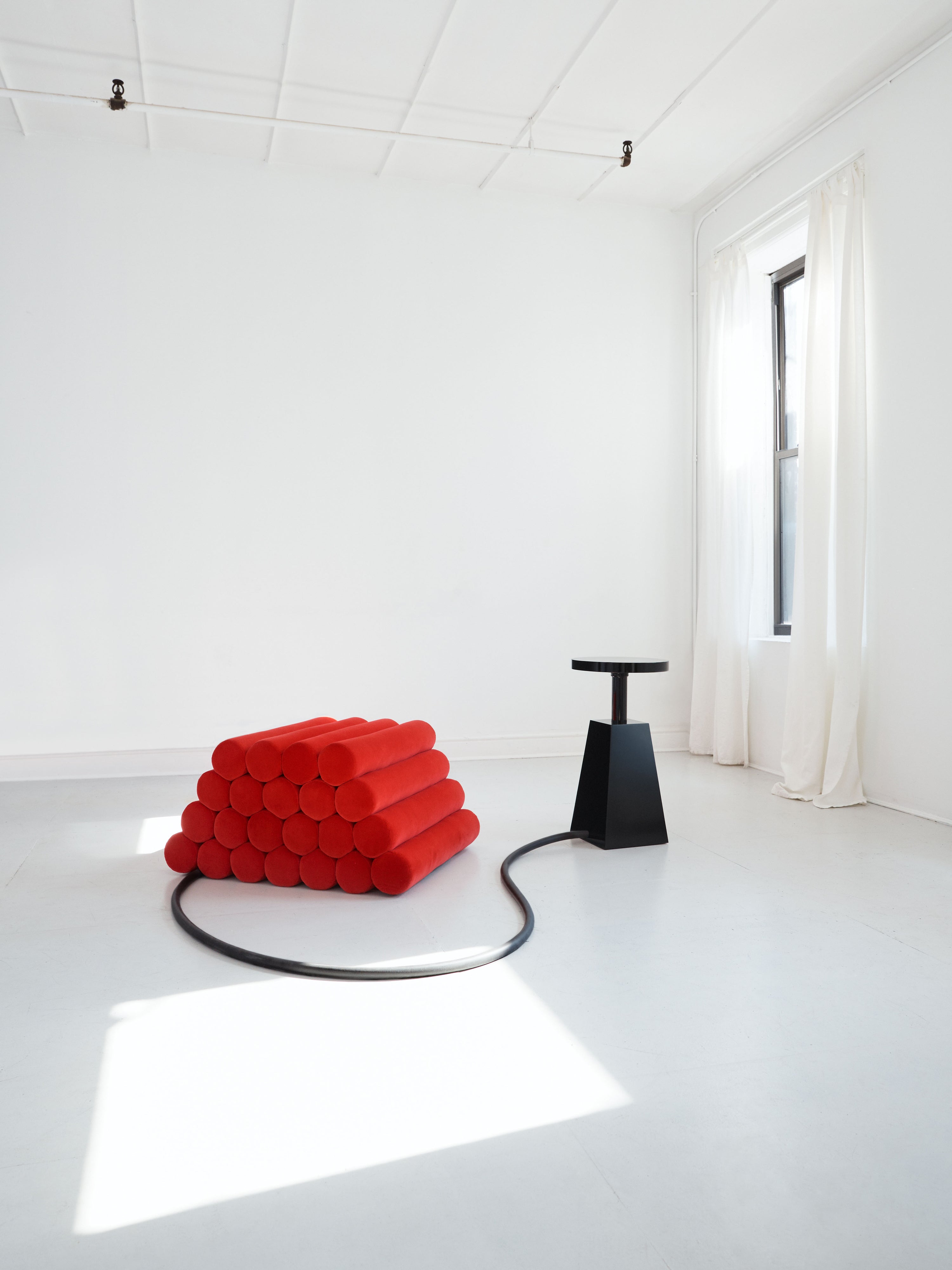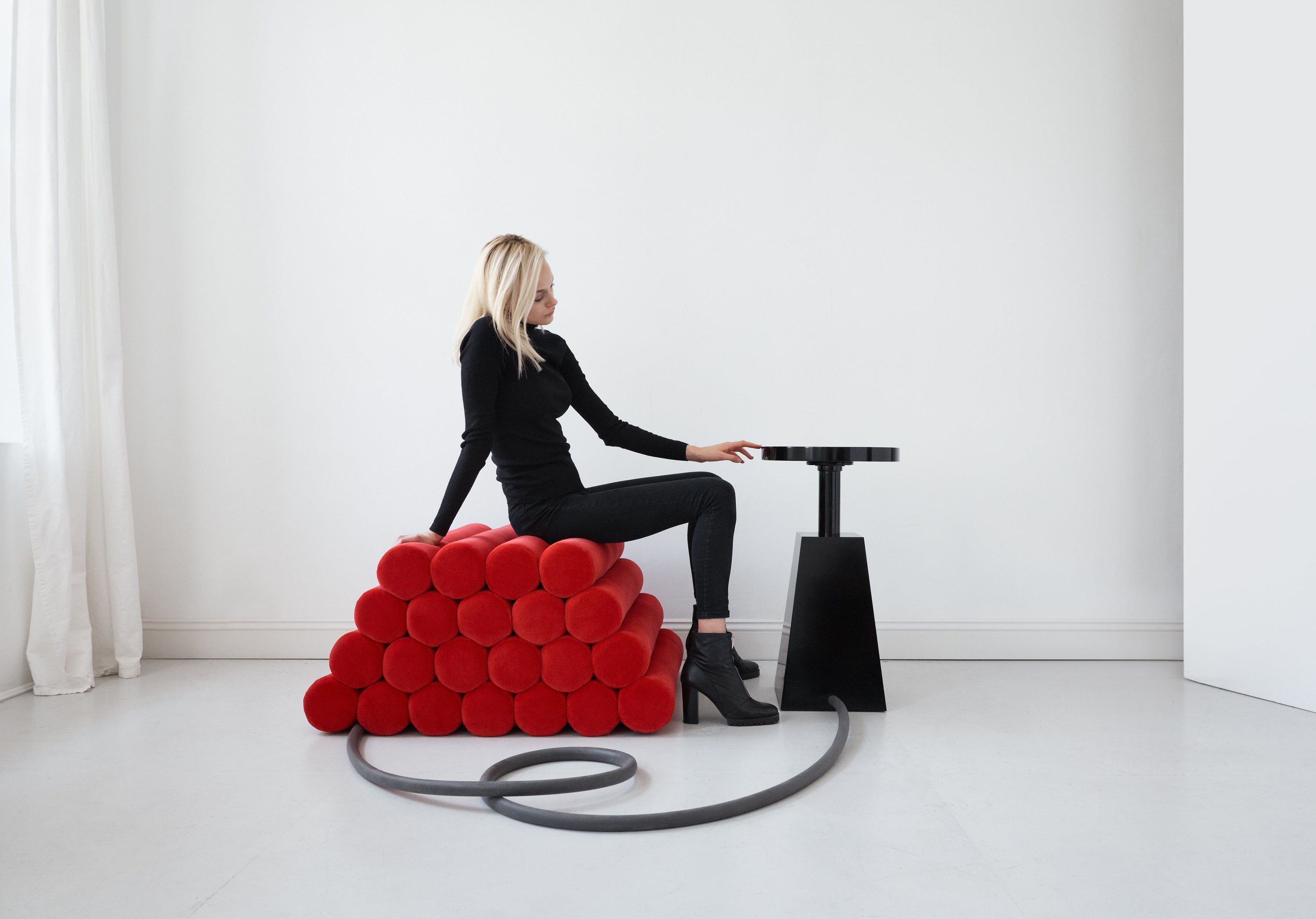 Simple Machine #1 (Seat and Table)
 Simple Machine #1 by Winston Cuevas
Turkish Velvet, Lacquered Hardwood, Rubber Seat
OPEN EDITION
38" x 35" x 18" / Table: 27" x 15" x 15"
Simple Machine #1 (seat and table) is a central work from Winston Cuevas' design collection "Memento Mori" which examines everyday signs and symbols associated with death. It was first revealed in 2019 at the third edition of In Good Company's exhibition showcasing upcoming talent in the collectible design world.
Lead time 10-12 weeks. Shipping is not included. See our shipping policies. Please contact us for shipping quotes and customization options. 

All sales are final.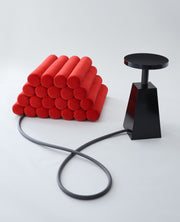 Simple Machine #1 (Seat and Table)