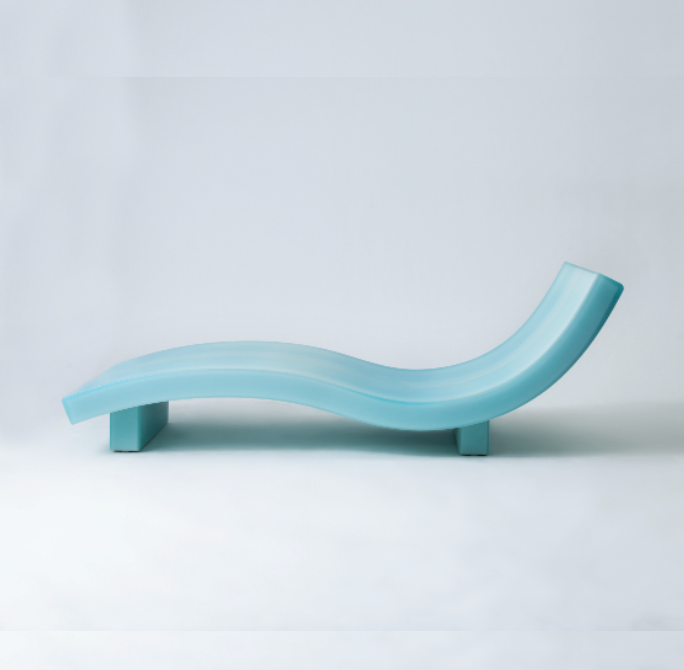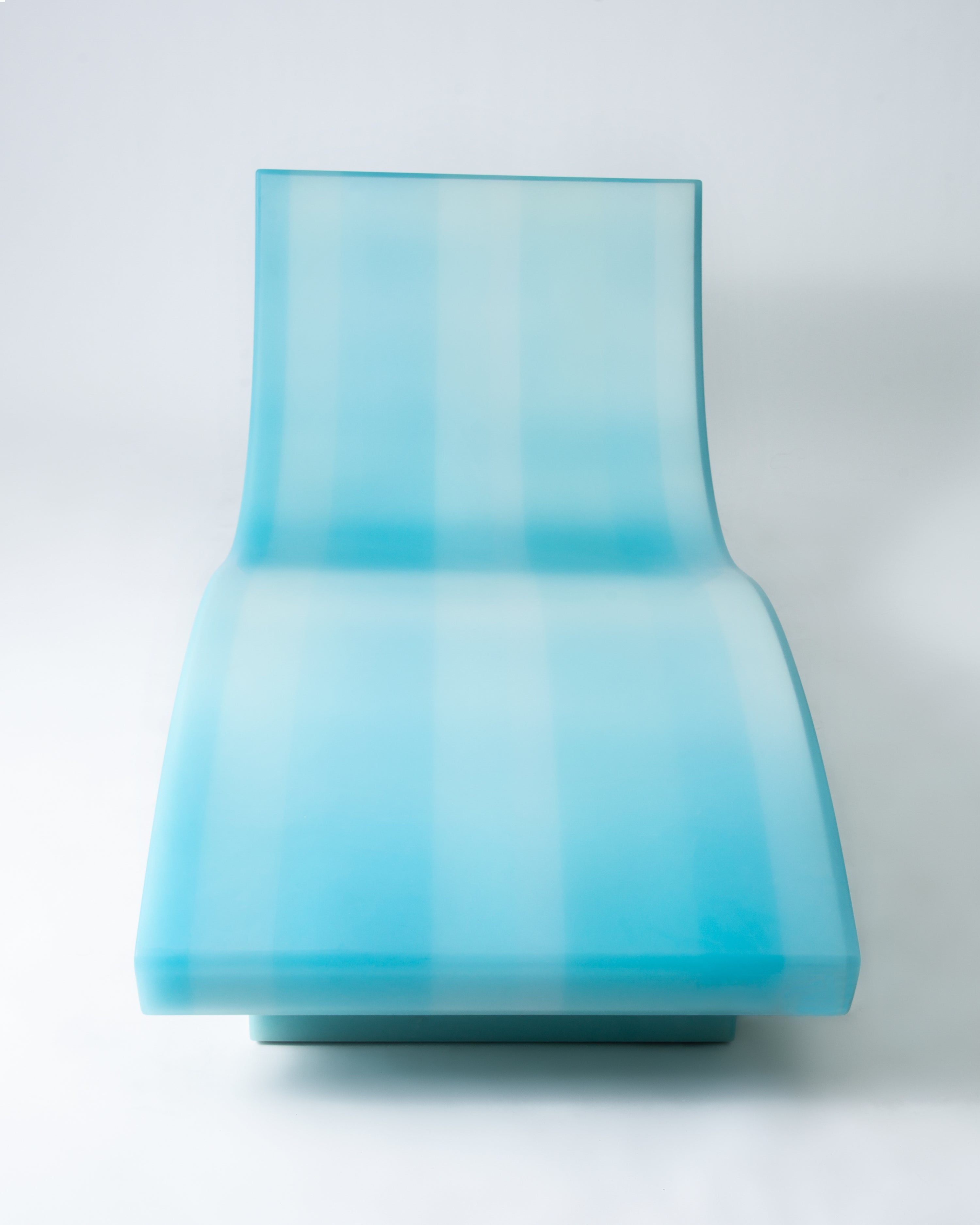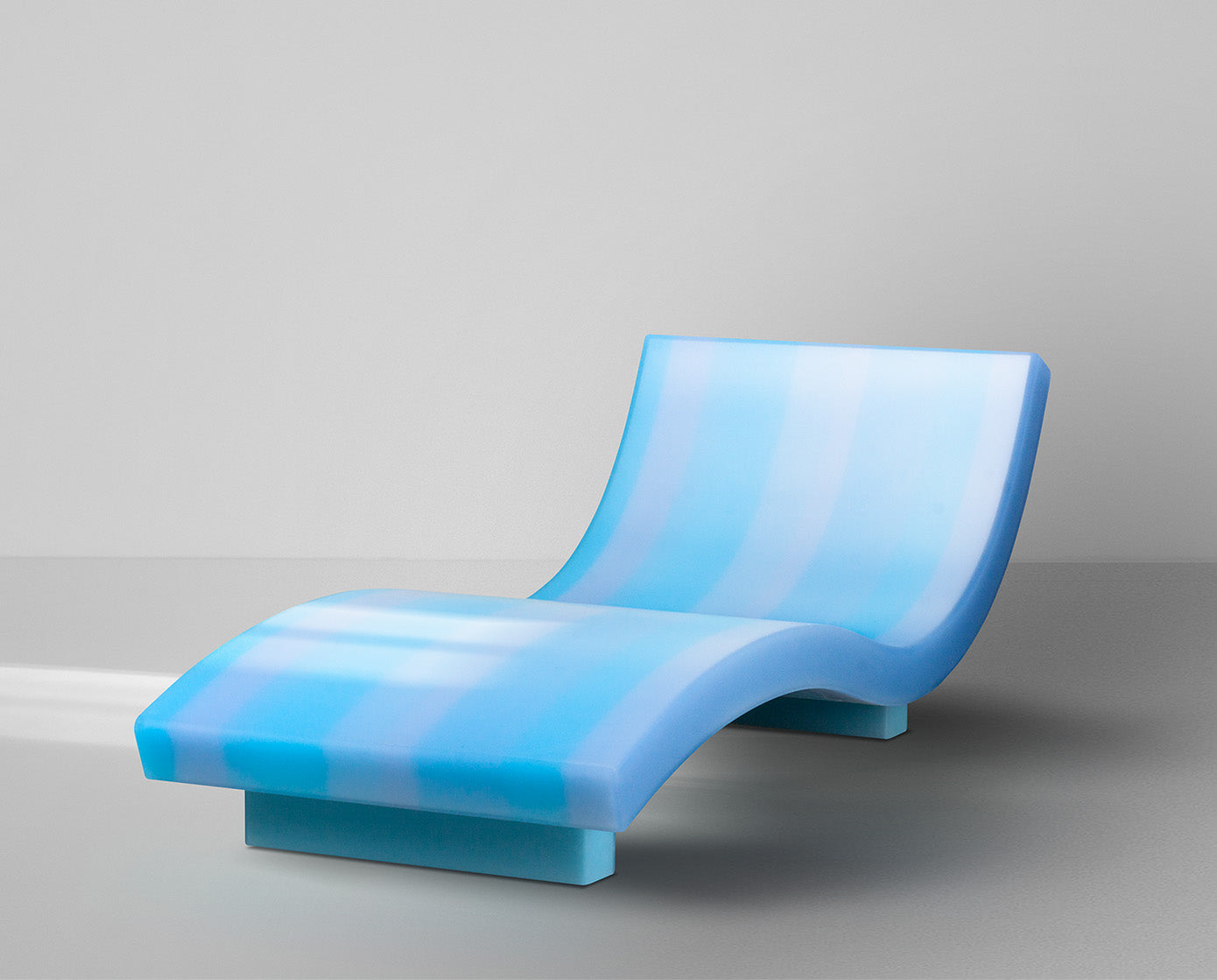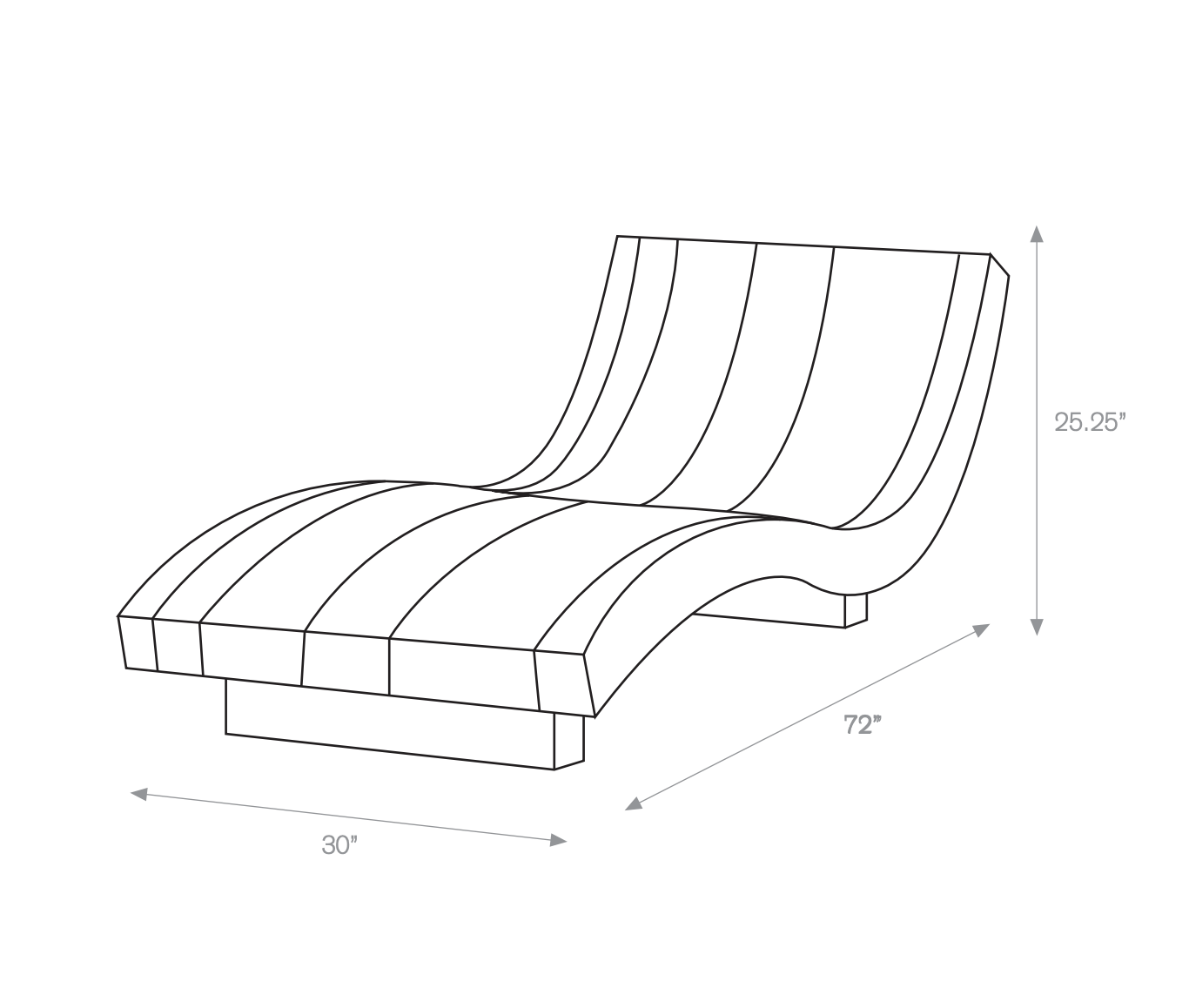 RIPPLE Chaise Lounge by Facture Studio
Medium Density Fiber-board (MBF), Biobased Epoxy Resin
W 30" x H 25.25" x L 72" 
W 76.2 x H 64.1 x L 182.9 cm 
Chaise lounge in aqua/purple. This chaise lounge utilizes a smooth exterior shape and juxtaposes it with a maximalist interior by pairing a "ripple" texture core with a gradient of blues overlaid above it. By having the piece's core rise and retreat in different sections, the chaise creates the illusion of a multi-layered top, providing an unexpected contrast to its buttery-smooth finish.
Contact the gallery for customization options. 
See our shipping policies. For quotes, please contact us.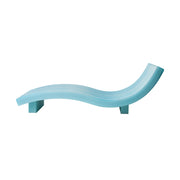 RIPPLE Chaise Lounge