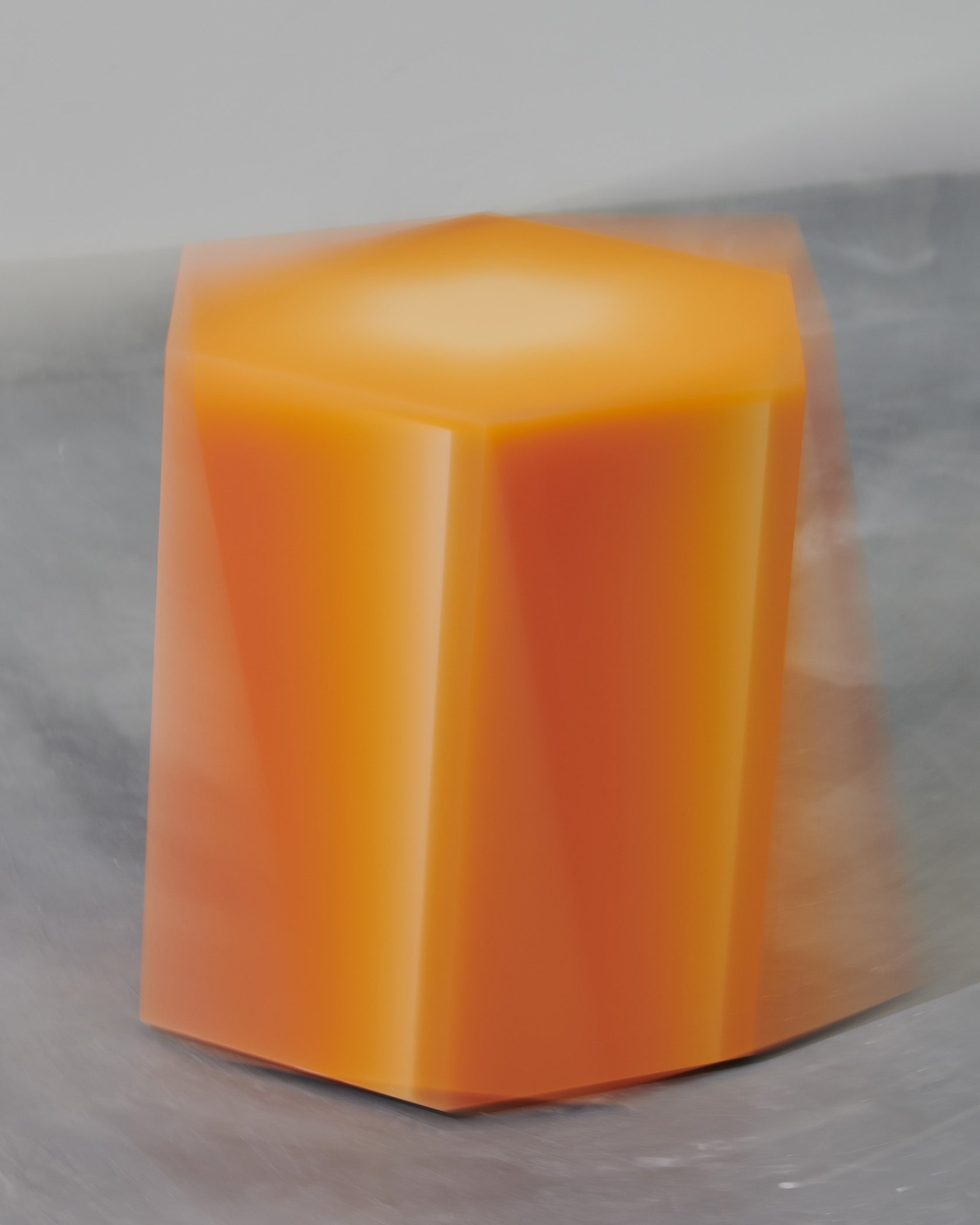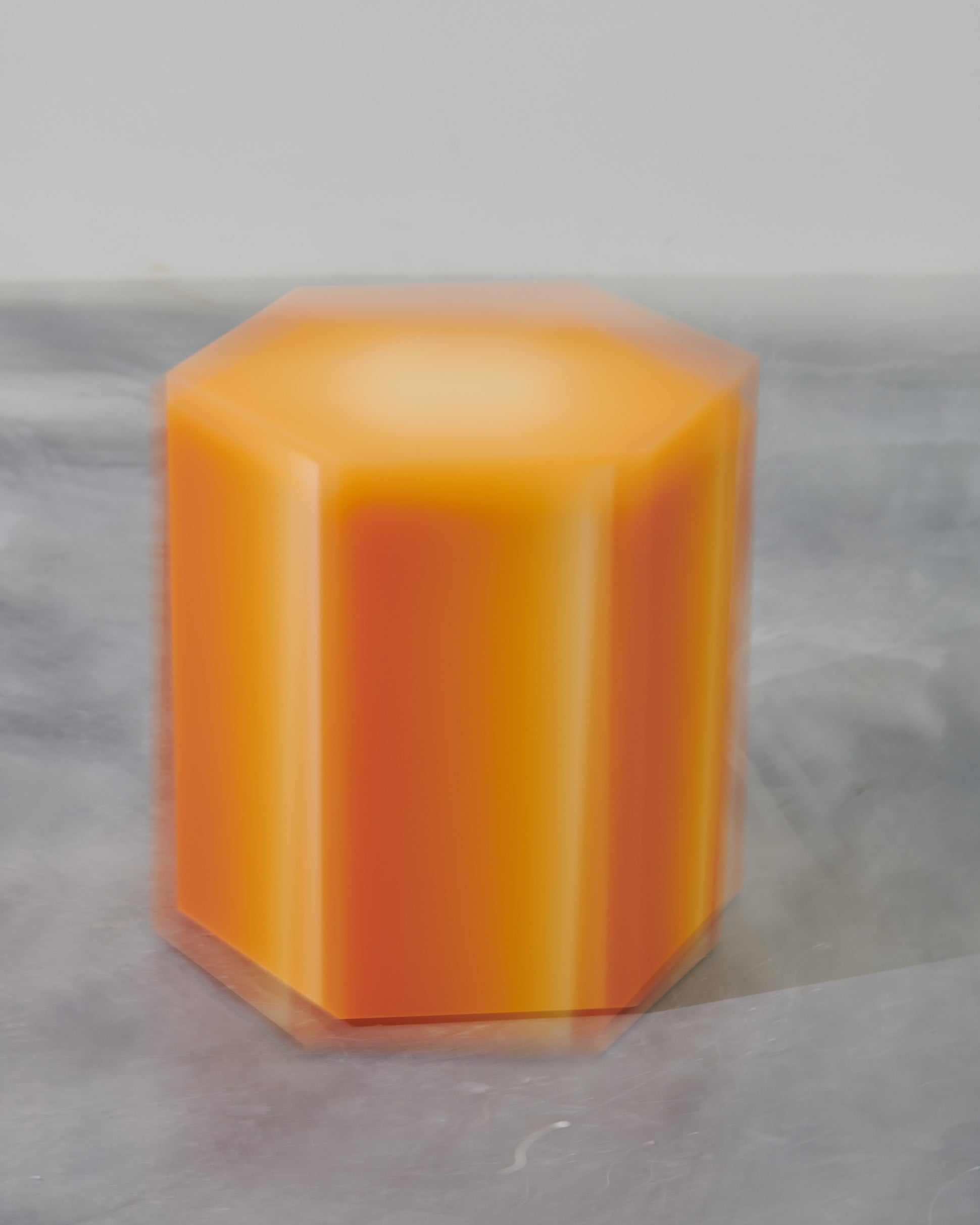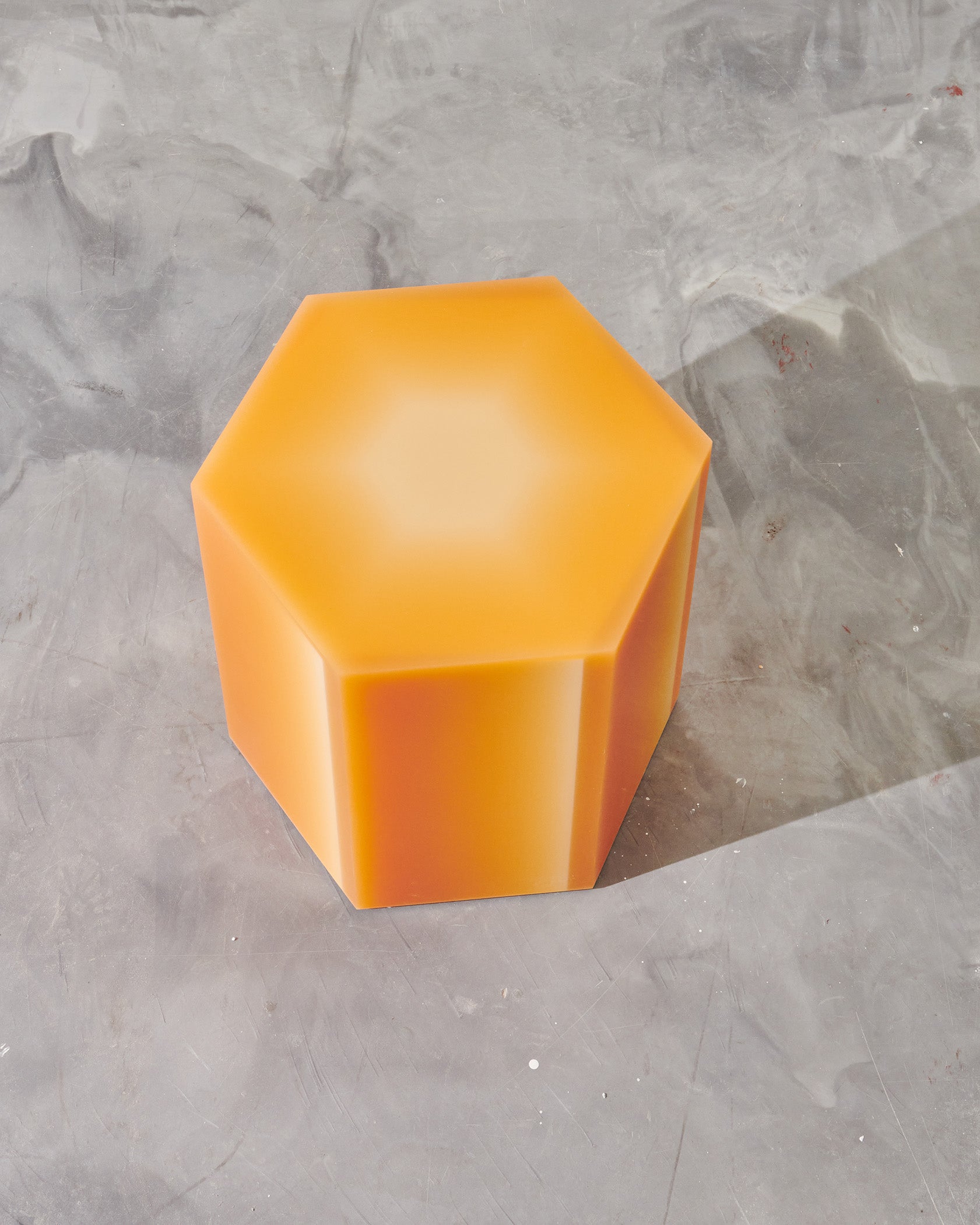 Hex Box by Facture Studio
W 18.25" x H 18" x L 15,75"
This stool / side table features gradient style to transition in five layers from a deep opaque to water clear orange over a light orange resin core. The exterior facets are sanded to a buttery smooth finish while the top is buffed to a medium gloss. This stool plays with light and transparency to create a piece that changes with its environment.
Item available for immediate delivery.
All sales are final.
Hex Box