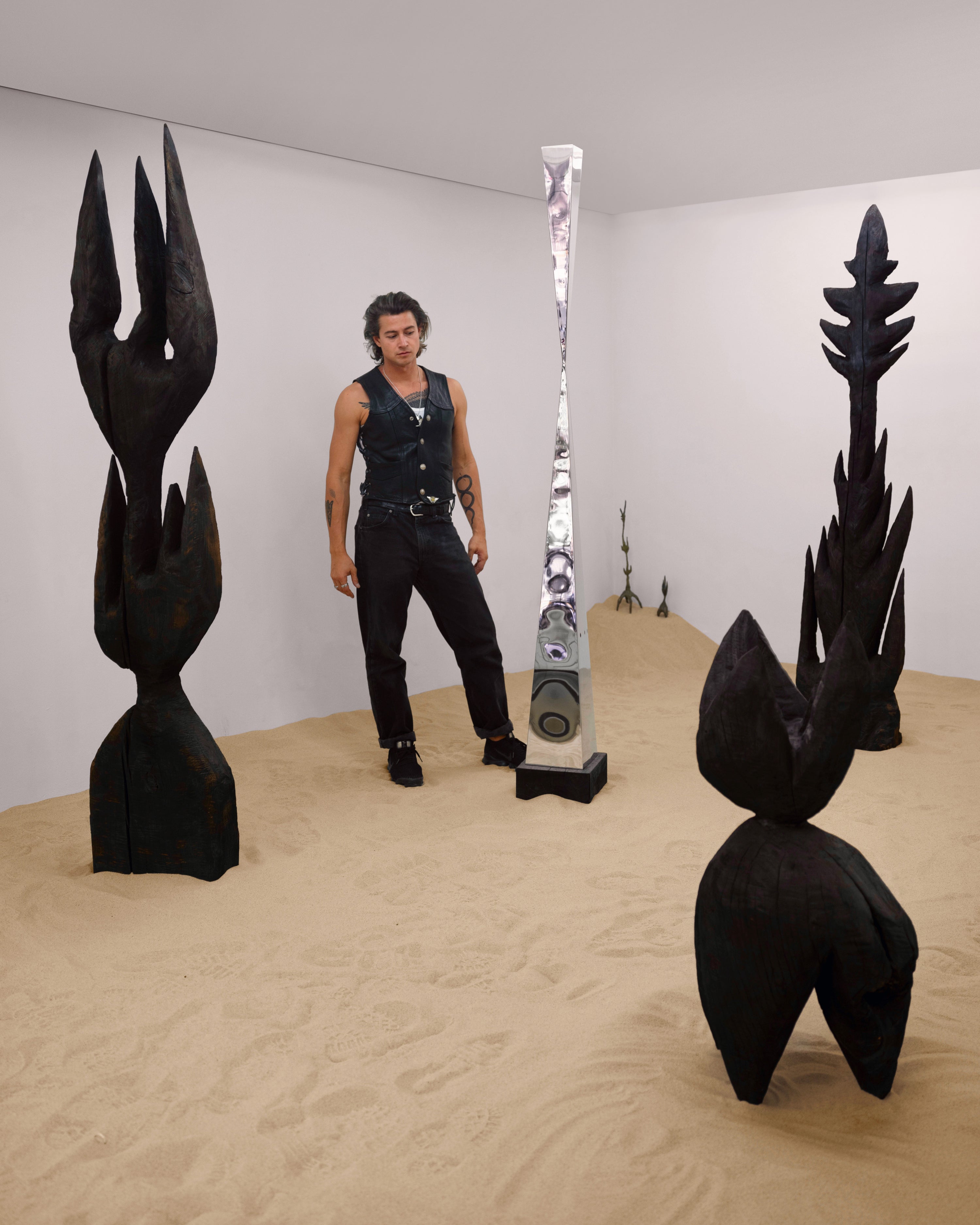 The Tree of Life Sculpture by Sol Bailey Barker
Charred Cedar Wood
82.7" x 16.5" x 7.9"
The tree of life is a symbol that resonates across cultures and religions, appearing in the mythology of many peoples throughout history. In the tales of the Norse, the tree of life is known as Yggdrasil, a great ash that spans the cosmos and connects the many worlds of their mythology. Celtic Druids, too, held sacred the trees of their land, particularly the oak tree which was said to be favored by the goddess Brigid. In Hinduism, the tree of life is represented by the banyan tree, a sacred place where many deities are said to dwell.
Kindly note every piece of wood is sustainable sourced from trees that have fallen naturally and hand carved by artist.
Lead time for this item is 6-8 weeks
All sales are final. 
Product downloads
The Tree of Life