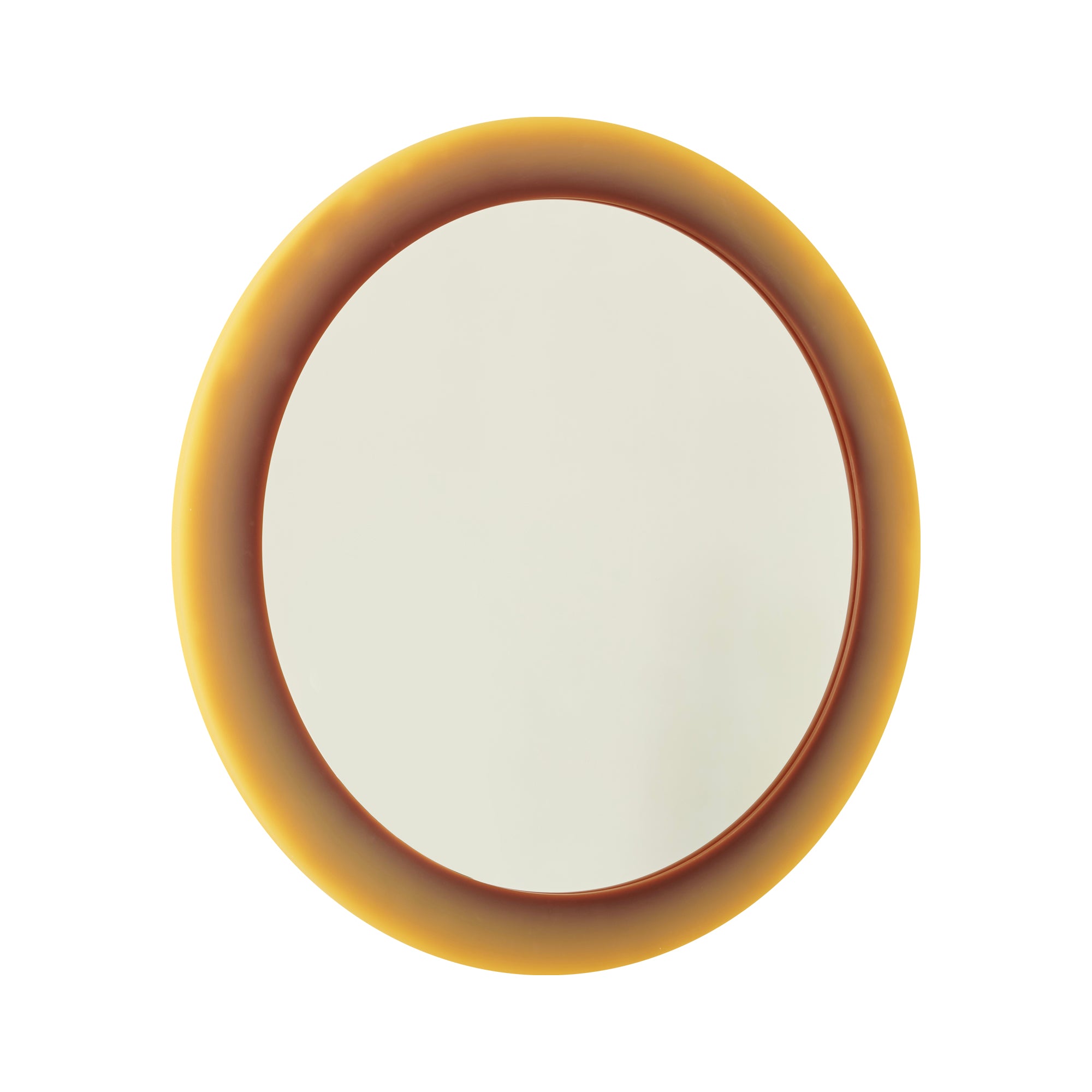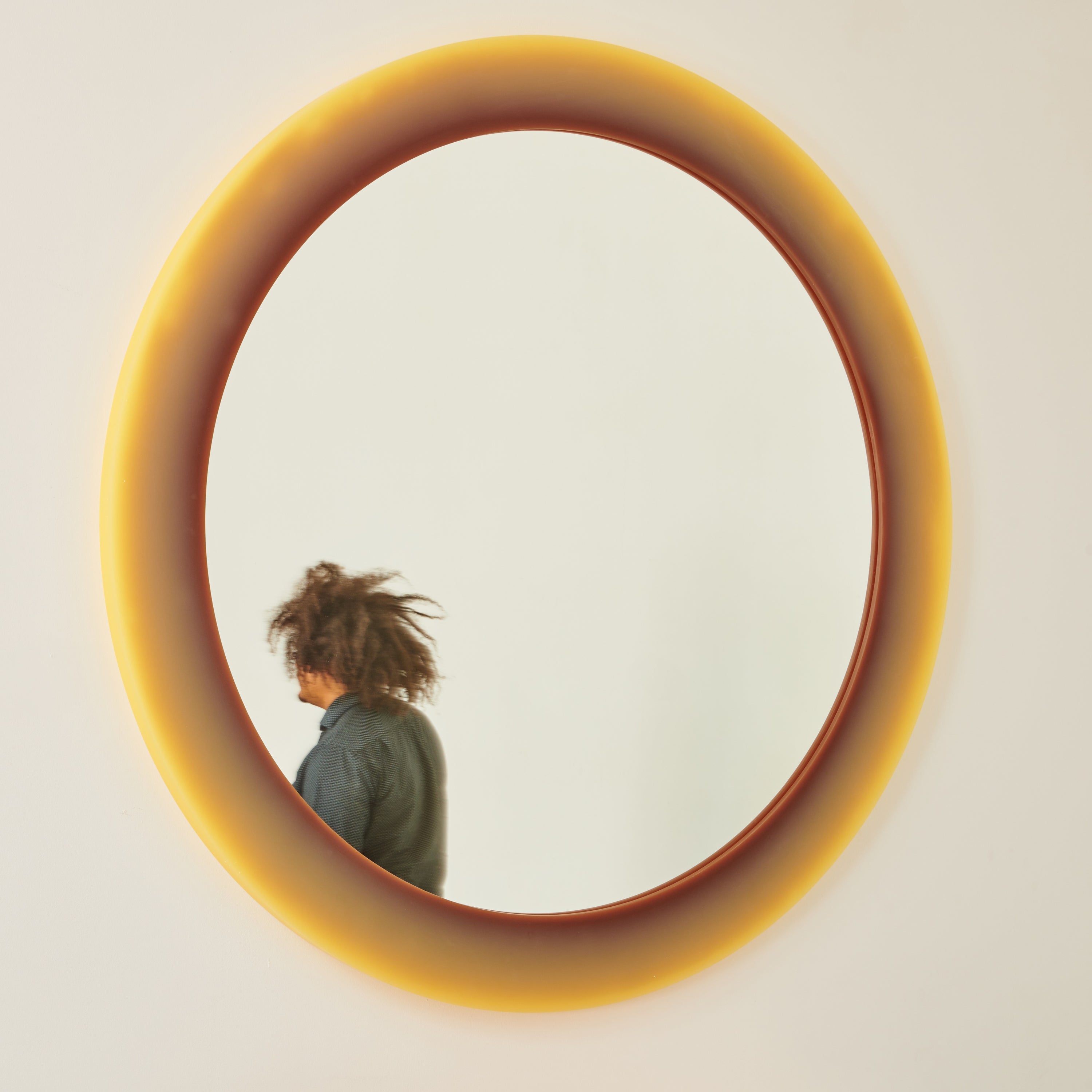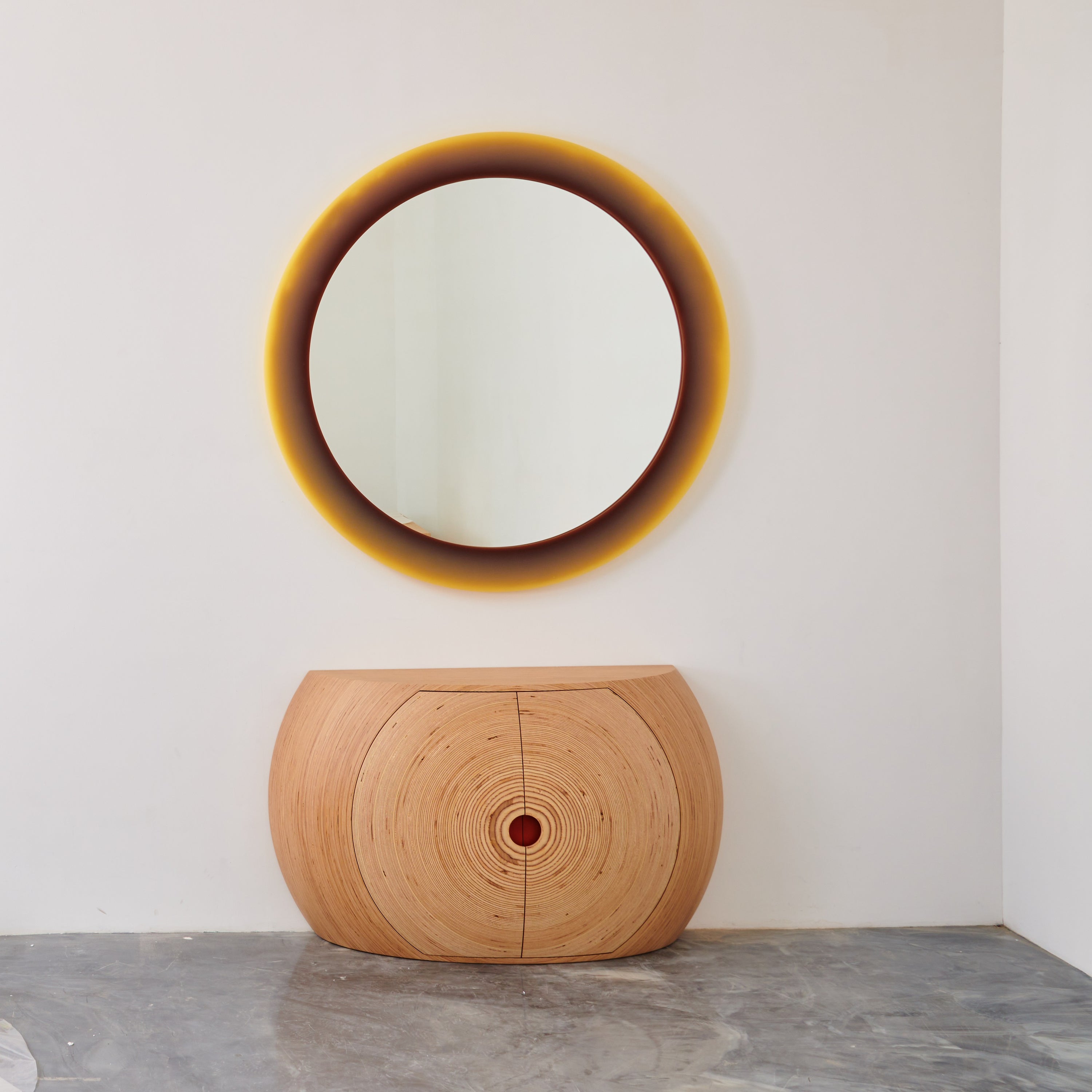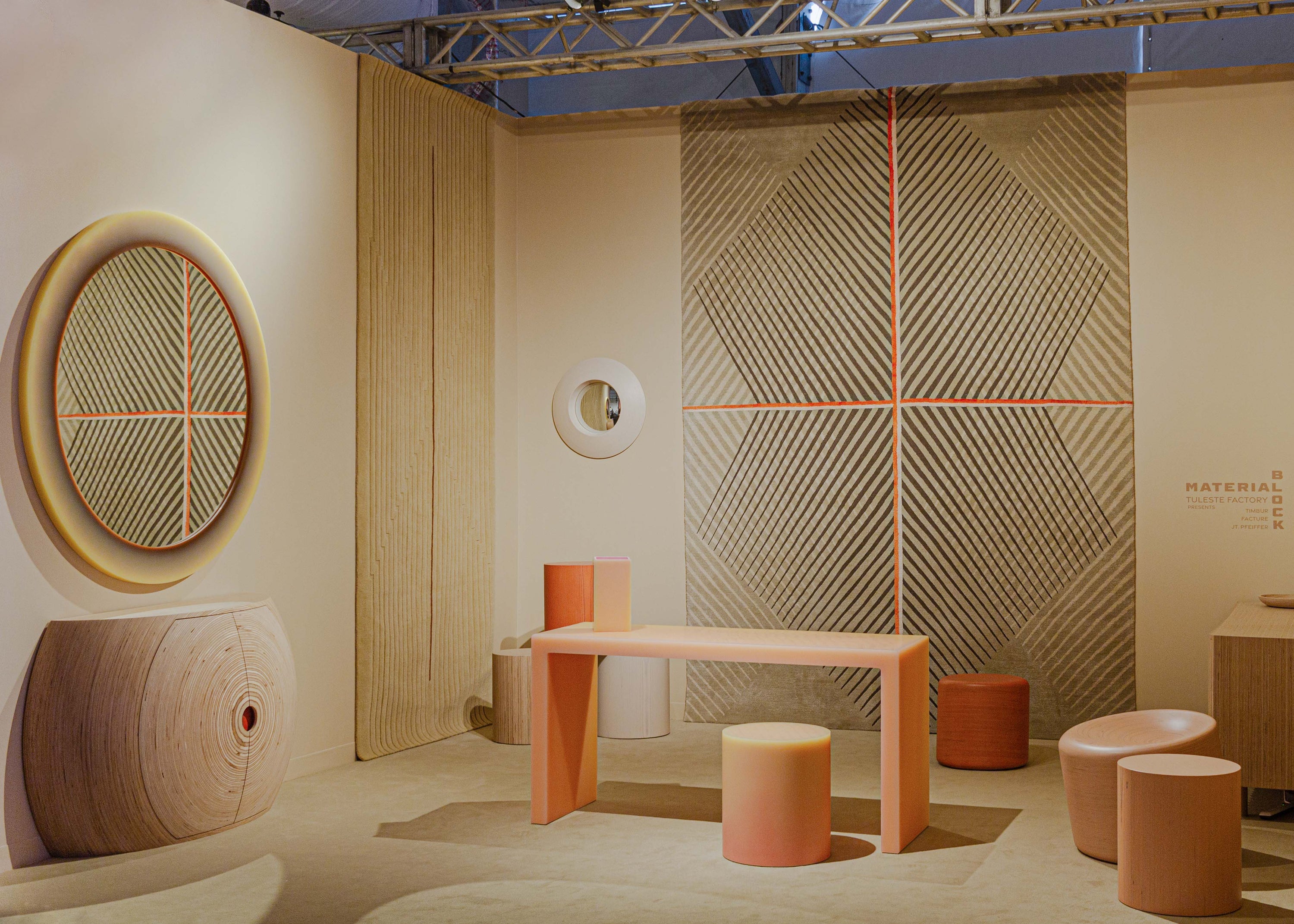 MELD Mirror
 by Facture
W 60" x H 60" x D 1.7" 
W 152.4 x H 152.4" x D 4.5 cm 
Unique wall mirror with a resin sculpted frame to create a halo of shifting color. The MELD technique creates an illusion of a glowing effect, featuring a subtle saturation shift from taupe to golden wheat by manipulating the visual interaction between color, depth, and light.
Lead time 6-8 weeks.
All sales are final.
MELD Mirror