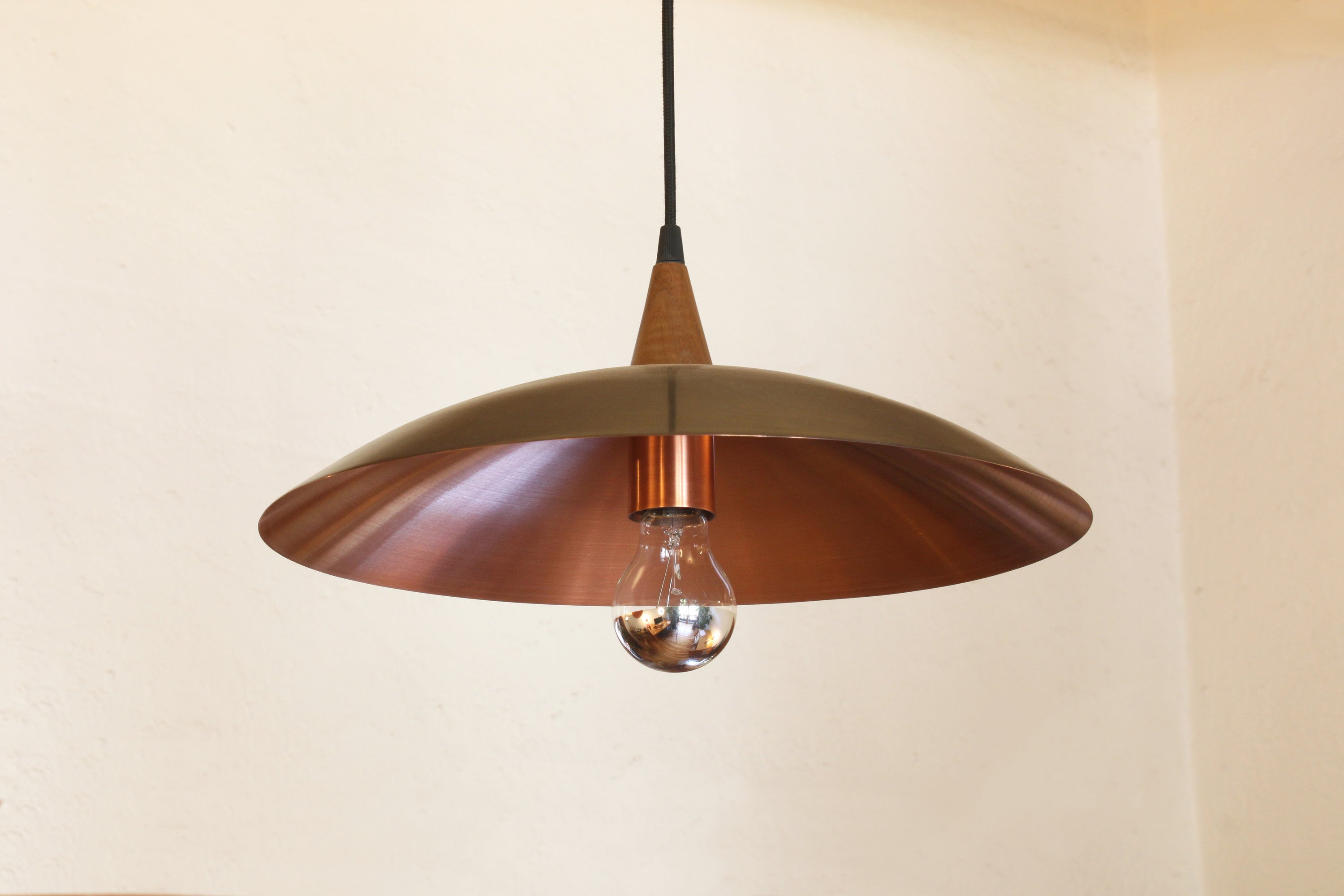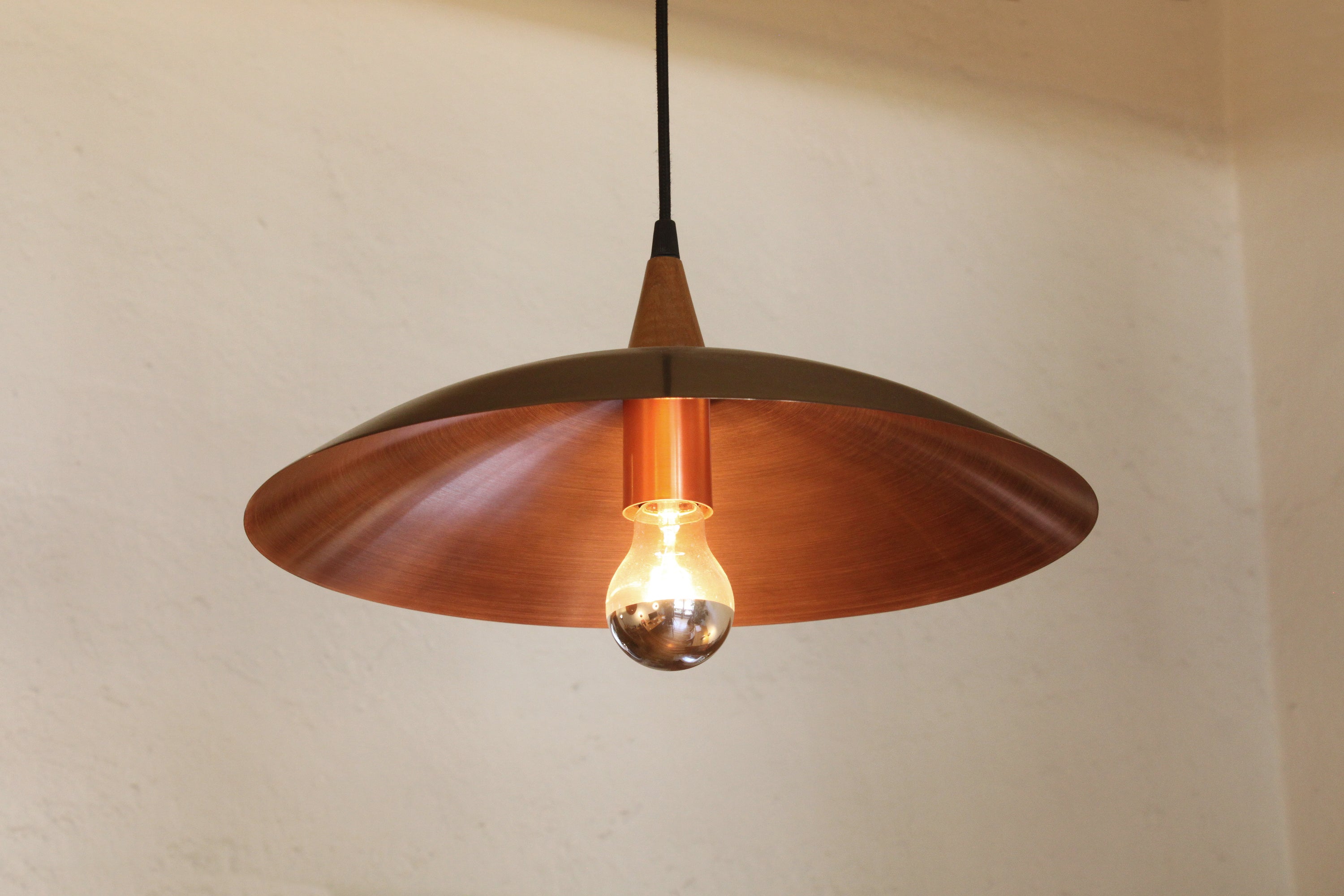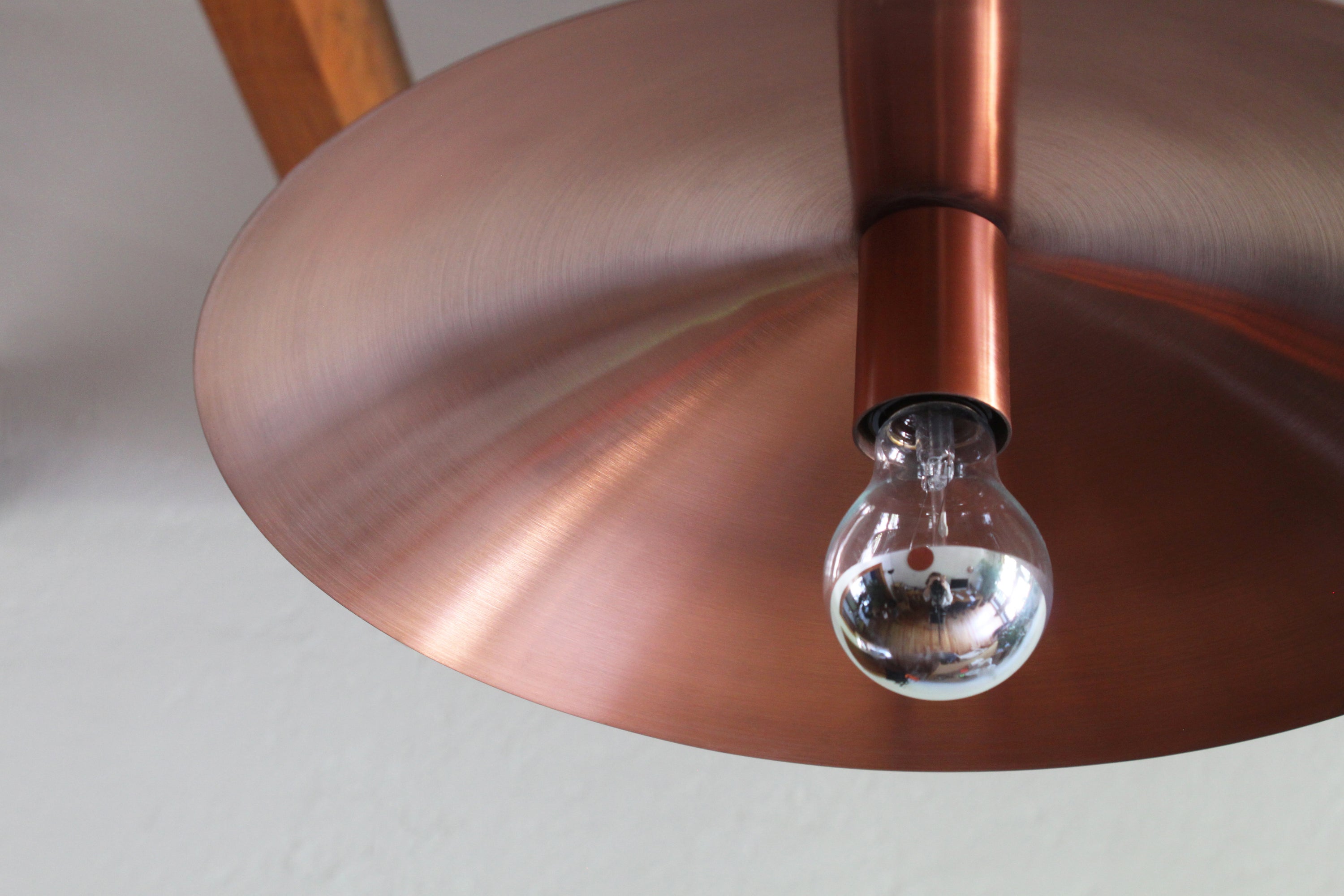 Plato Abajo by Maria Beckmann.
Pendant Lamp
Beckmann's use of reflective metal in Plato Abajo Pendant Lamp makes it so light will refract in captivating ways across any space the lamp is placed in.
Pictured: Dome - solid copper with satin finish. Interior: natural copper  Exterior: antique (dark) finish. Tzalam wood accents.
W 15.7" x H 5.5" x D 15.7" 
W 40 x H 14 x D 40 cm 
Plato Abajo Pendant Lamp is available in multiple dimensions and materials:
Metal body:  solid copper, solid brass, or solid nickel plated brass.

Metal finish: satin polished or gloss polished.

Wood: walnut, ash or tzalam wood. finished on matte varnish 


Size:

W 15.7" x H 5.5" x D 15.7" / W 40 x H 14 x D 40 cm 

W 23.6 " x H 5.5" x D 23.6" / W 60 x H 14 x D 60 cm 
W 31.5" x H 5.5" x D 31.5" / W 80 x H 14 x D 80 cm 
Lead time for this item is 4-8 weeks.
All sales are final.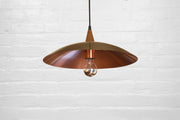 Plato Abajo Pendant Lamp