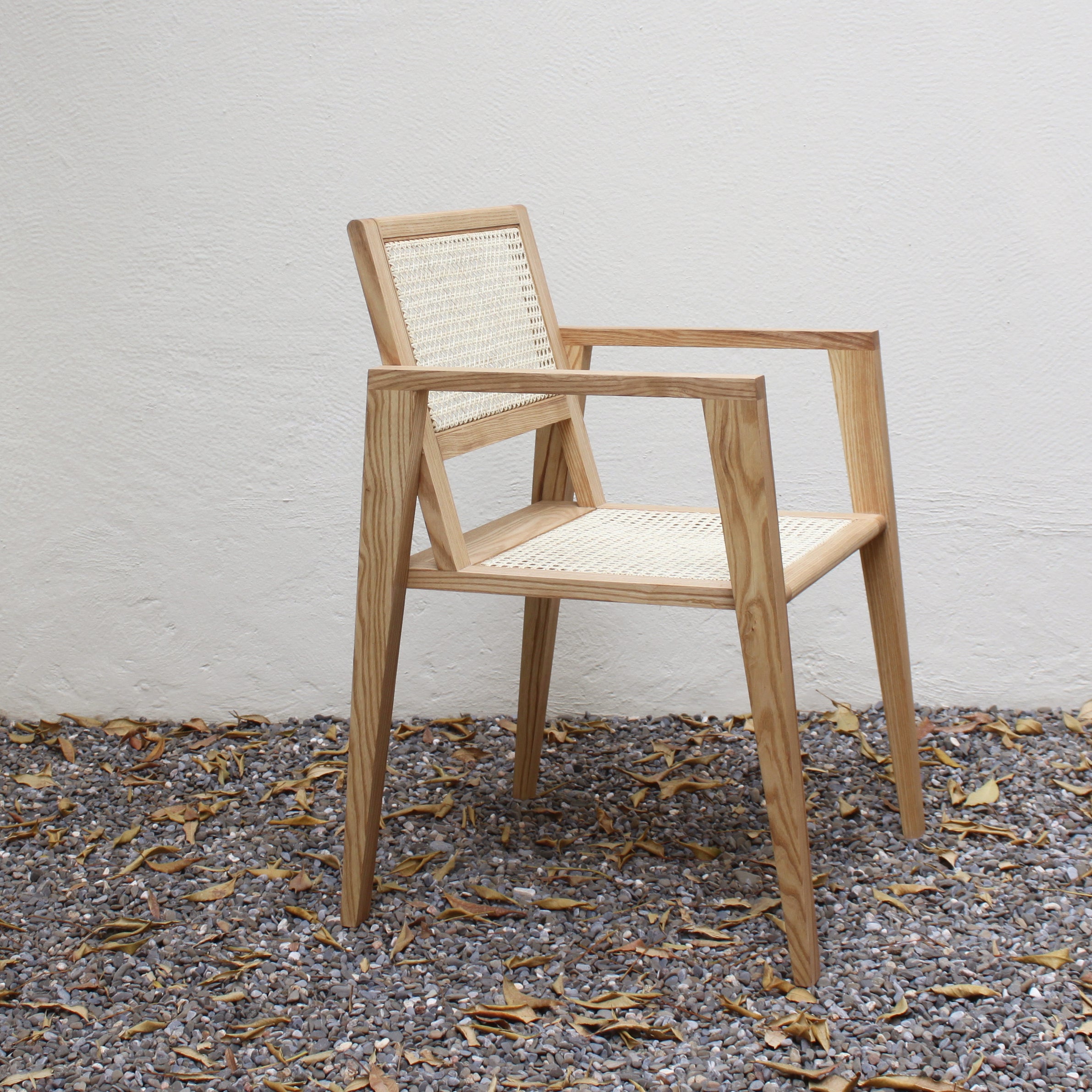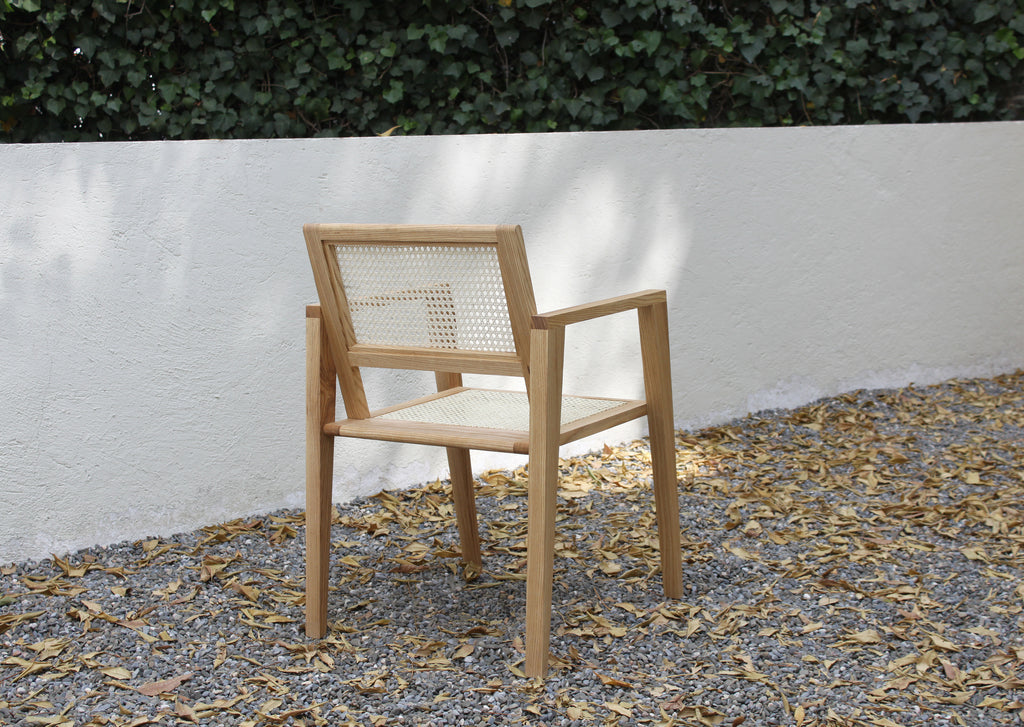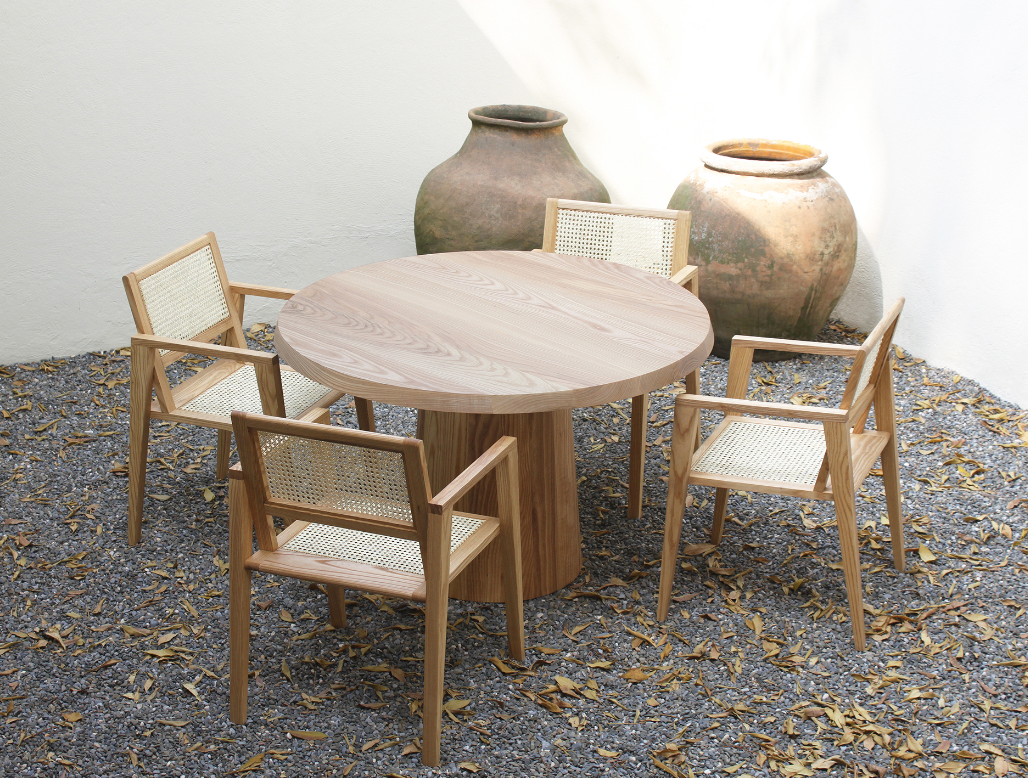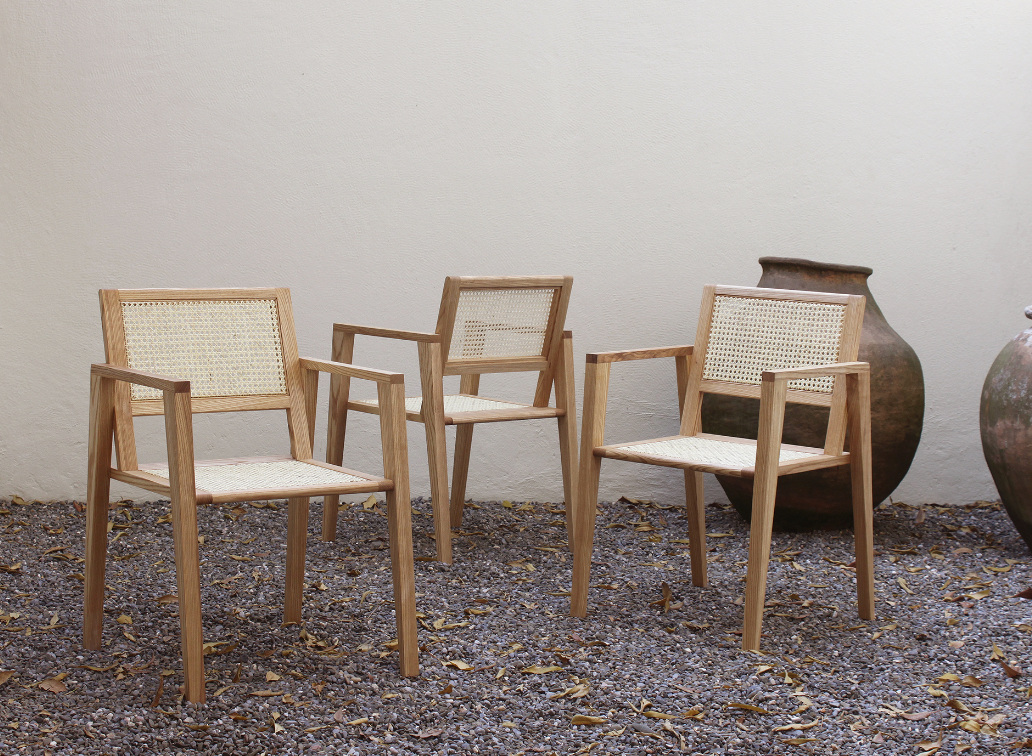 Silla Matea by Maria Beckmann
Dining Chair
2020
W 21.7" x H 31.9" x D 22.1" 
W 55 x H 81 x D 56 cm 
Contemporary weather resistant tall chair design by Maria Beckmann. 
Pictured: Silla Matea in Ash Wood and handmade Bejuco Weave. 
Silla Matea is available in multiple dimensions and materials:
Solid Wood: Walnut / Tzalam / Ash / Oak / Teak / Pine
Finishes: Resistant Matte Varnish / Transparent "Rubio" Oil
Back and Seat Options: Solid Wood / Handmade Bejuco Weave (classic or squared)
Outdoor Version: Solid wood seat in Teak with Transparent Rubio Oil Finish.
Lead time for this item is 4-8 weeks.
All sales are final.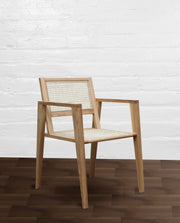 Matea Chair