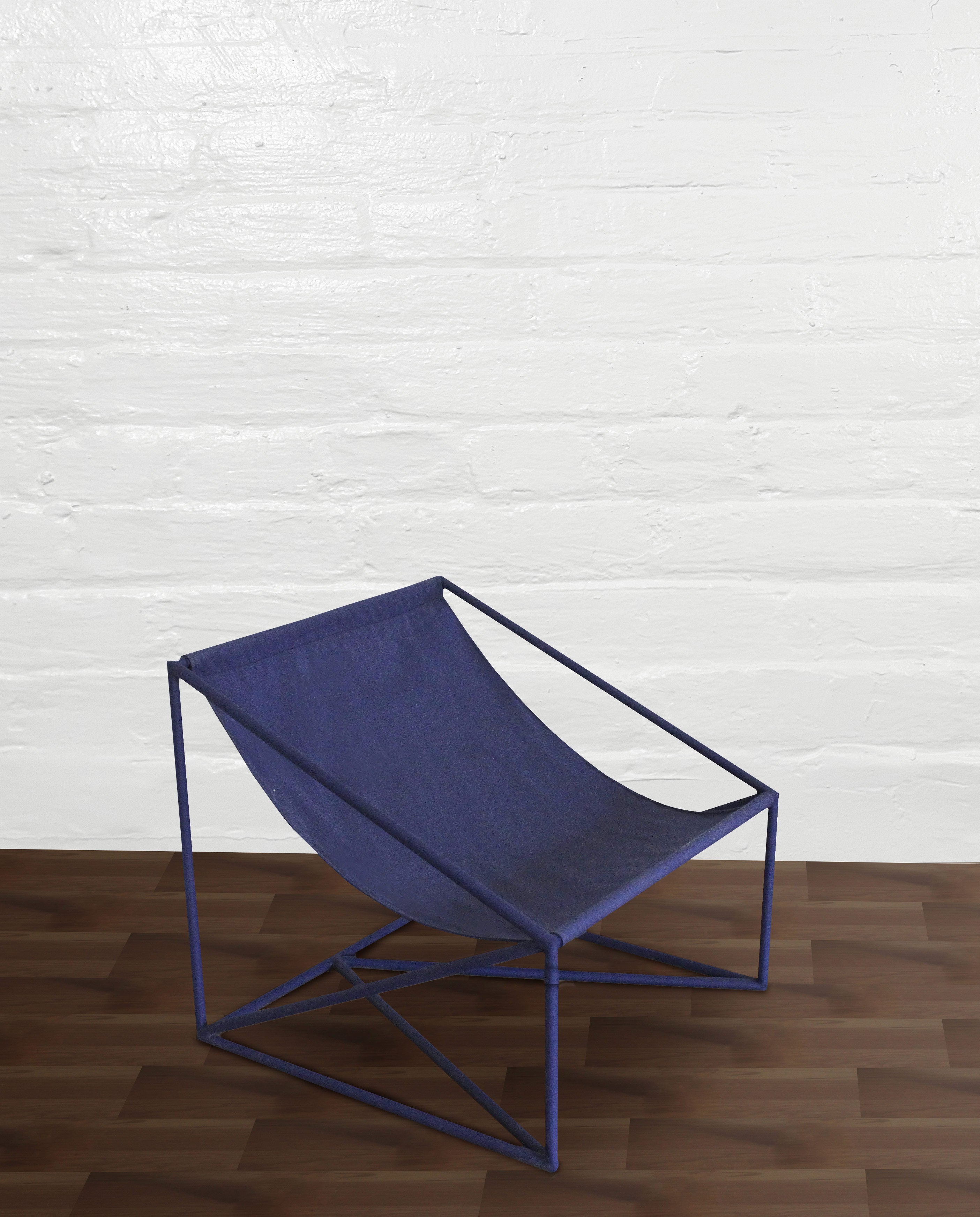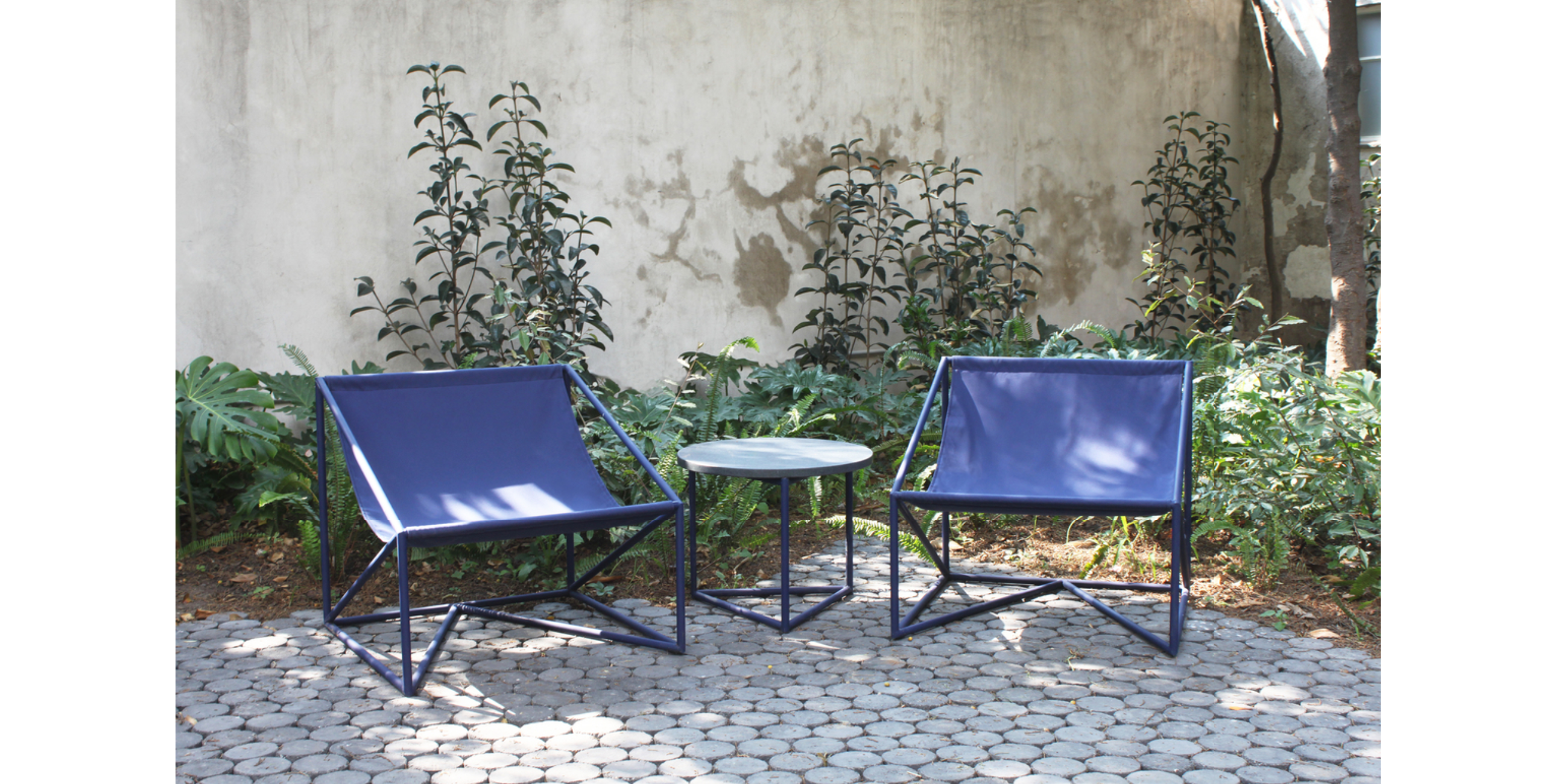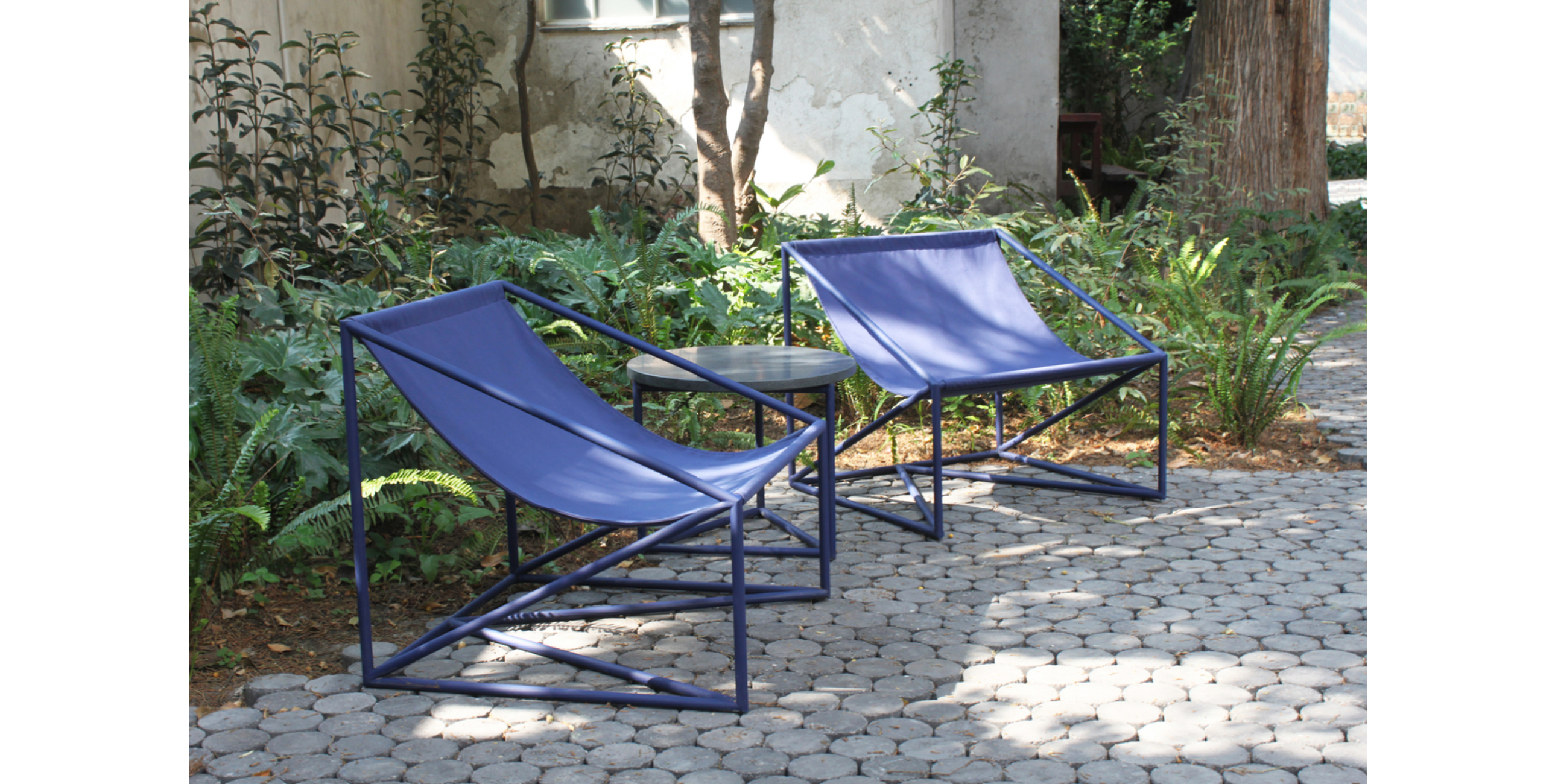 La Tuba Outdoor Chair by Maria Beckmann
Outdoor Lounge Chair
2016
La Tuba Outdoor Chair is a contemporary style of chair. The material is waterproof, and is maleable in order to move and bend to the shape of the body.

Pictured: La Tuba is made from steel tubing with blue lacquer and thick "sunbrella" canvas for outdoor use.
This chair is customizable in material and size with options below:
Material: Thick Canvas (outdoor use) / Natural Thick Leather (indoor use)
Small Size: W 26.4" x H 24.4" x D 26.4"/ W 67 x H 62 x D 67 cm
Medium Size: W 31.5" x H 24.4" x D 31.5"/ W 

80 x H 62 x D 80 cm

          
Pricing will vary among options.    
Lead time for this item is 4-8 weeks.
All sales are final.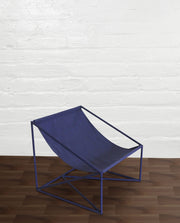 La Tuba Outdoor Chair