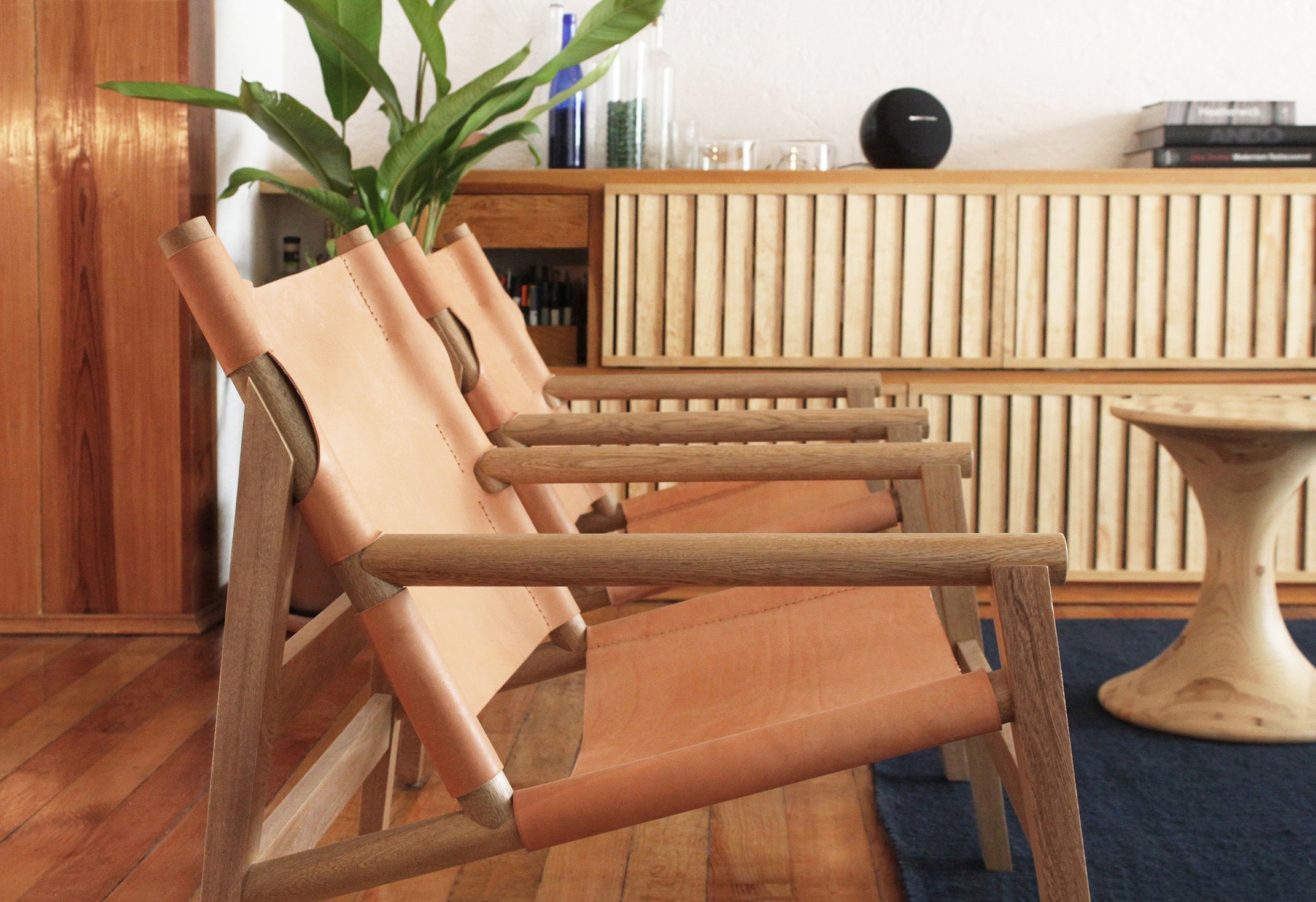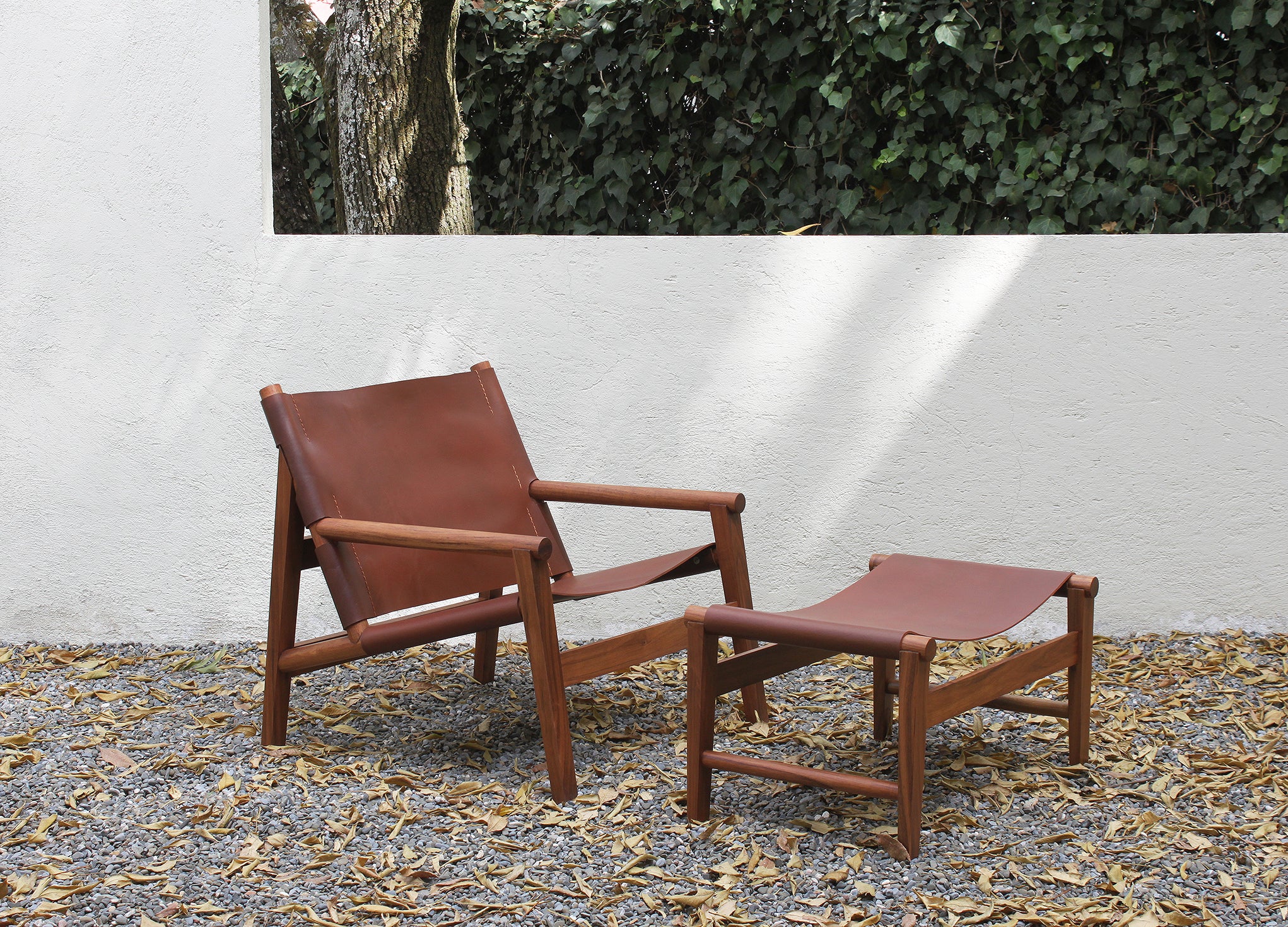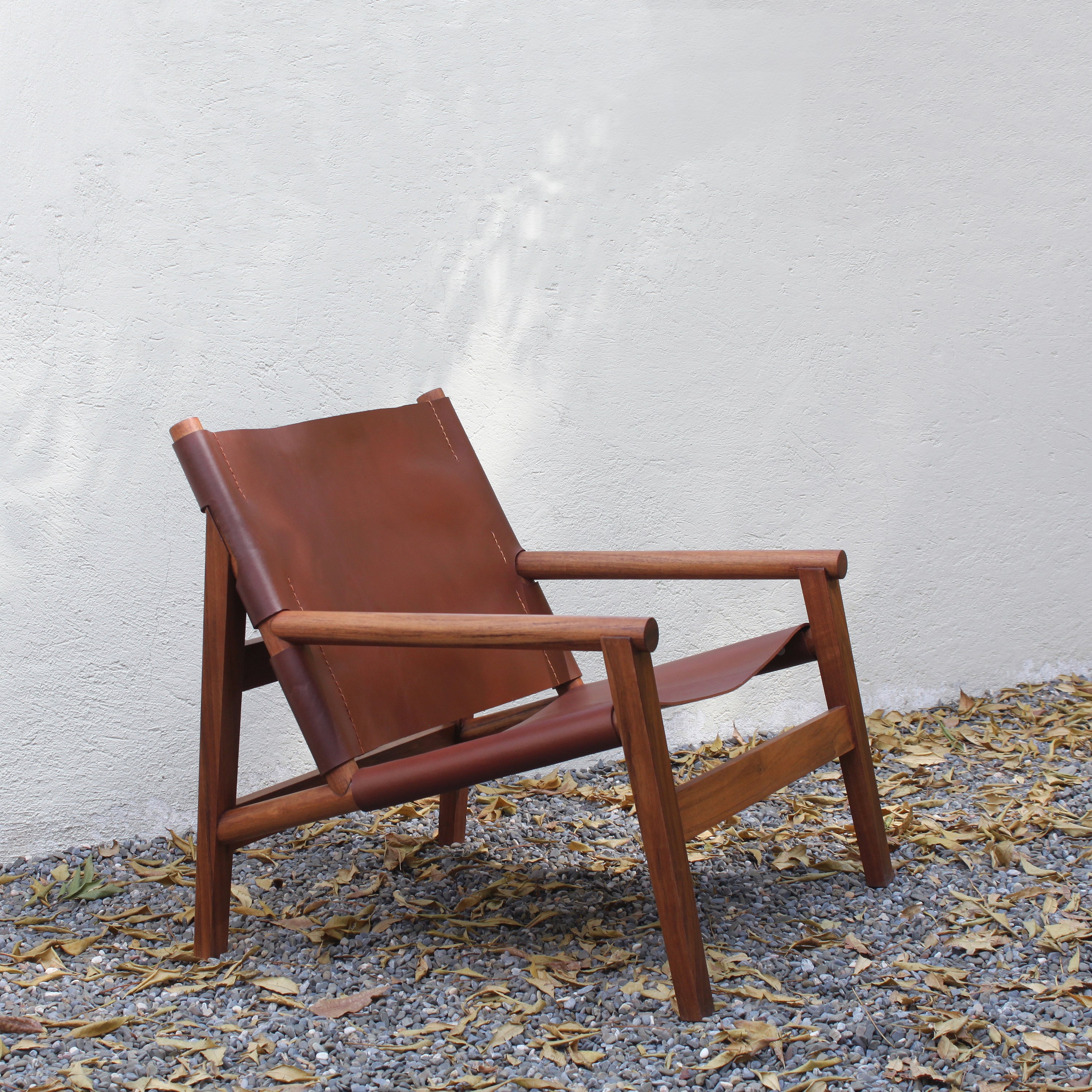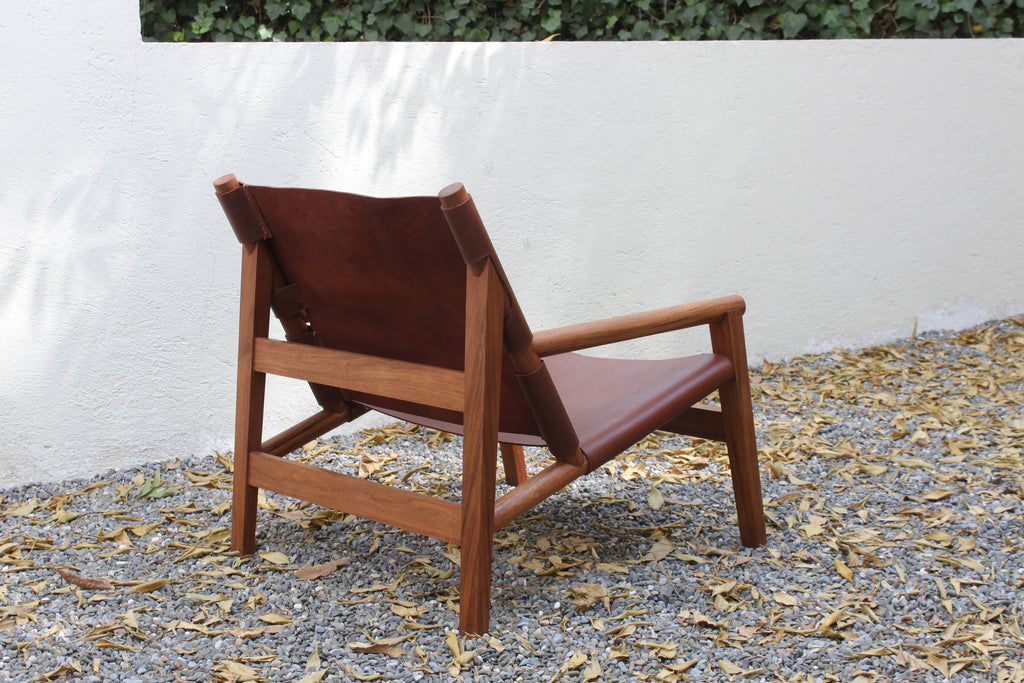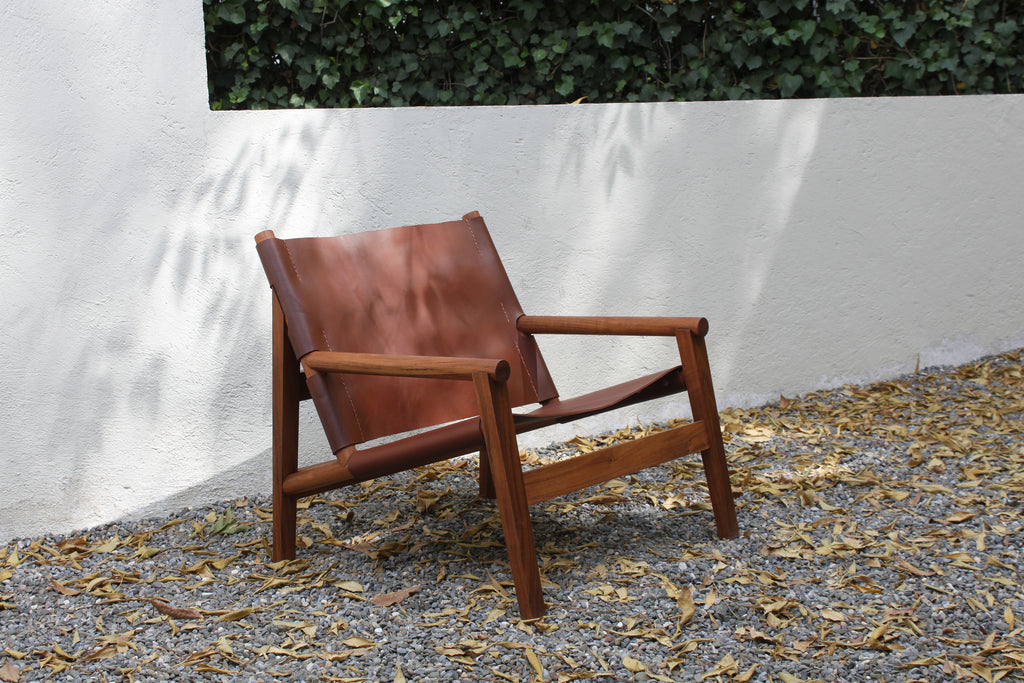 Silla Colima by Maria Beckmann
Lounge Chair
2017
26 2/5 × 26 2/5 x 24 2/5 in
67 × 67 x 72 cm
La Colima Chair combines a soft leather with a rigid wood structure. 
Pictured: Silla Colima (brown) in solid Tzalam wood and thick natural leather,  Silla Colima (nude) in solid White Oak and thick natural leather.
Bestselling handcrafted contemporary chair design, made from customizable wood and leather options: 
Solid Wood: Tzalam / White Oak / Ash / Walnut
Wood finishes: Resistant Matte Varnish / Transparent "Rubio" Oil
Back and Seat: thick natural leather (vaqueta) either natural look or inked (brown)
Size: Customizable to specific preference
Lead time for this item is 4-8 weeks.
All sales are final.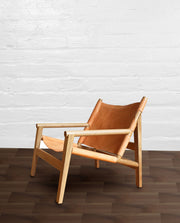 La Colima Chair