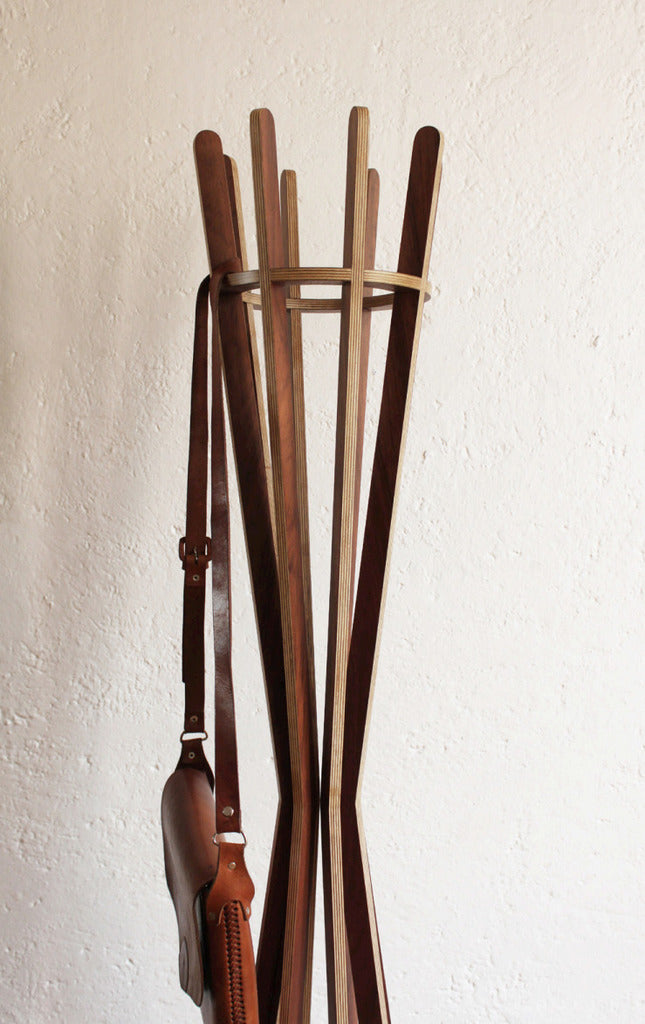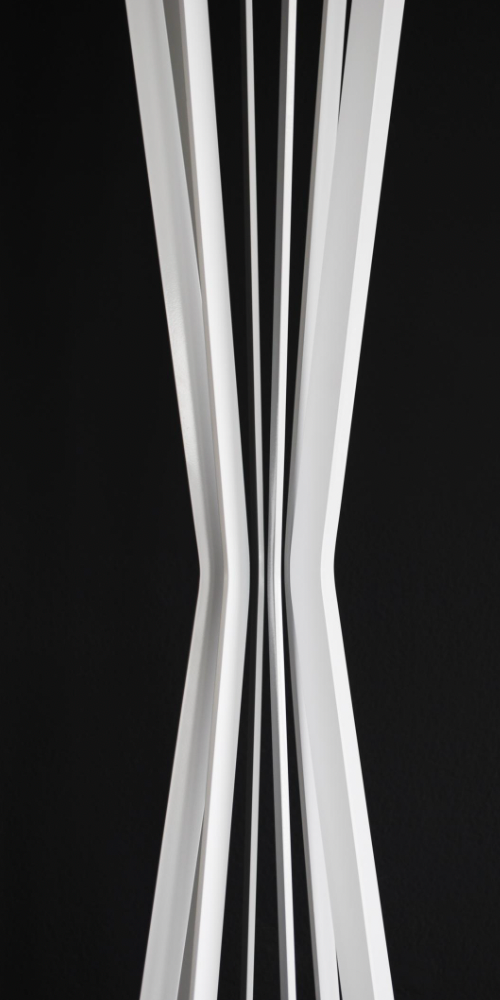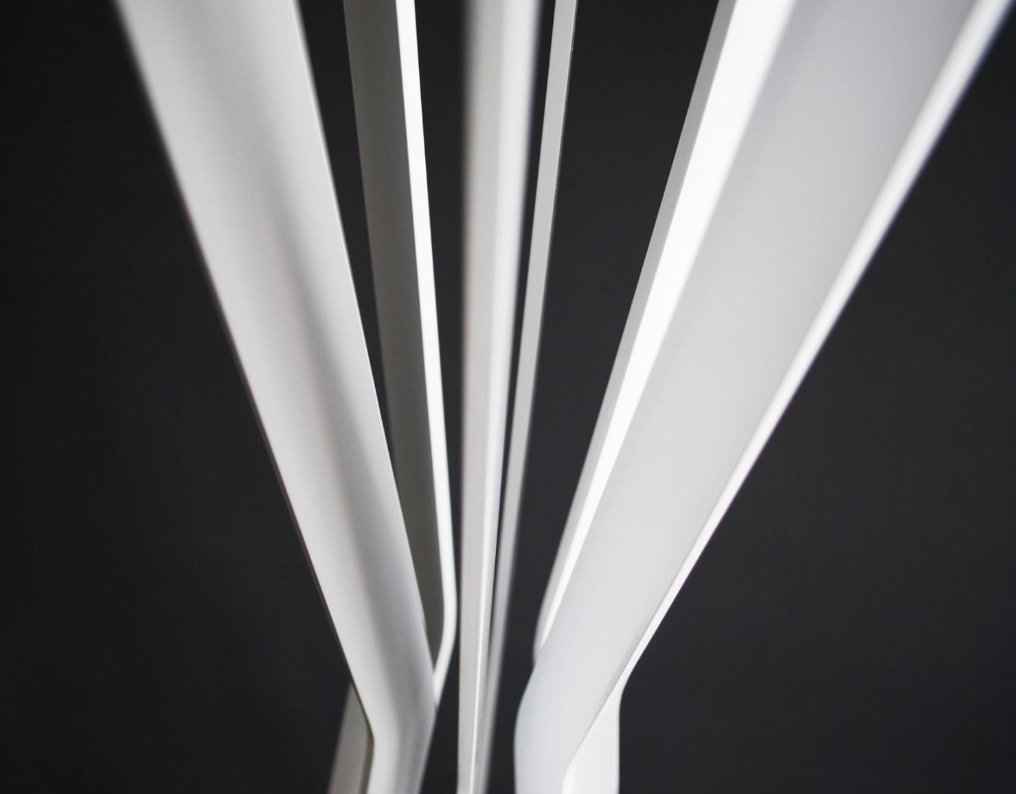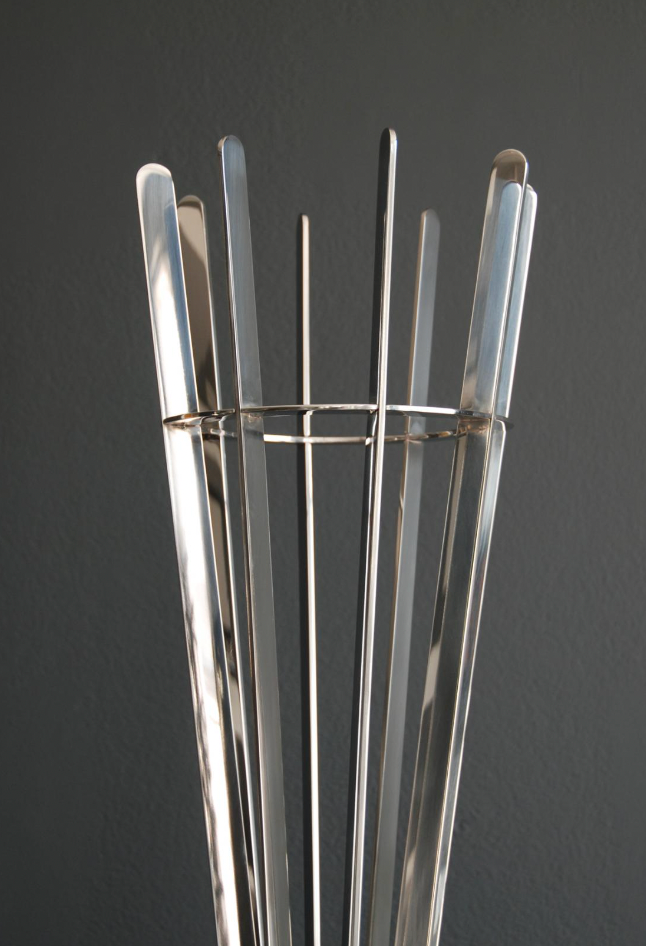 Core Coat Rack by Maria Beckmann
Standing Coat Rack 
2009
W 15.4" H 69.3" x D 15.4"
This modern take on a coat rack uses angled rods in a circular formation to create an hourglass shape with hooks to hang clothes upon. Core Coat Rack is a contemporary coat stand design made of stainless steel or wood with customizable finish options.
Pictured: Coat rack in birch plywood with Tzalam Veneer and the stainless steel in matte polish.
Wood Version: Birch plywood with tzalam veneer / Birch plywood with ash veneer / Birch plywood

Metal Version: Stainless steel with matte polish / Stainless steel with high gloss polish / Steel + semi matte electrostatic paint in white or black
Item available for immediate delivery.

Lead time for this item is 4-8 weeks.
All sales are final.
Core Coat Rack