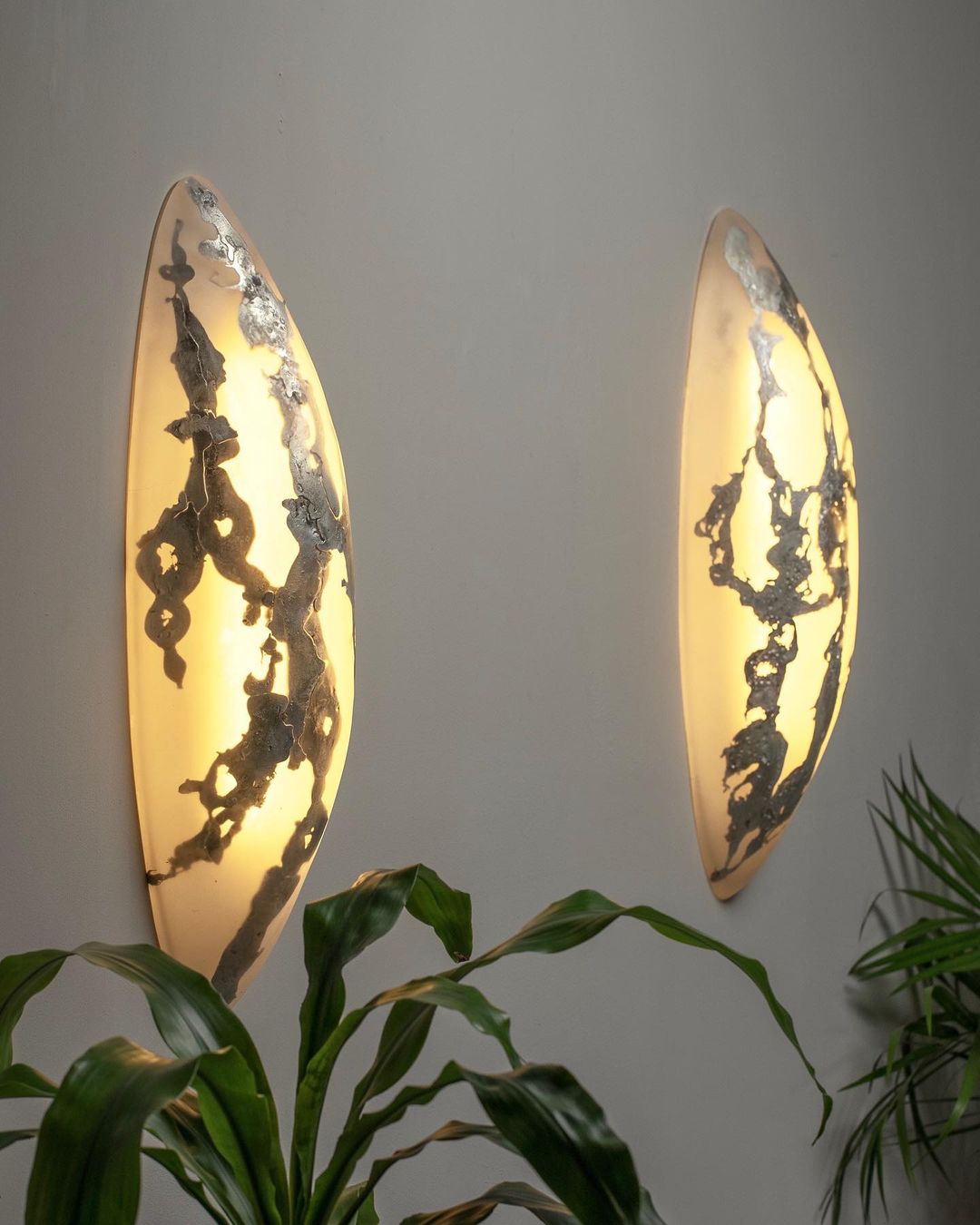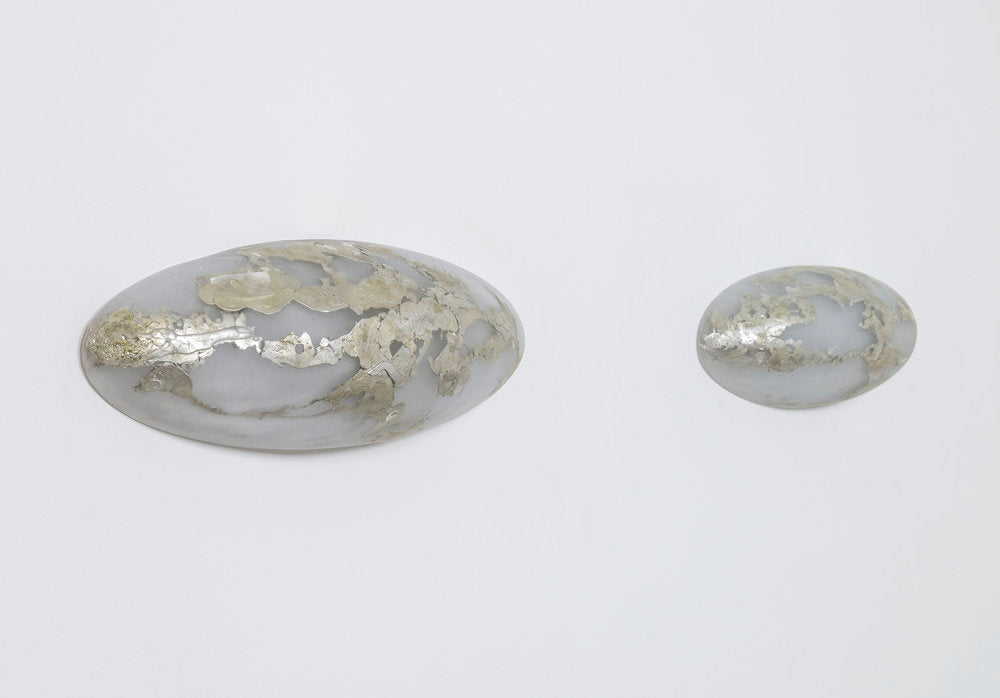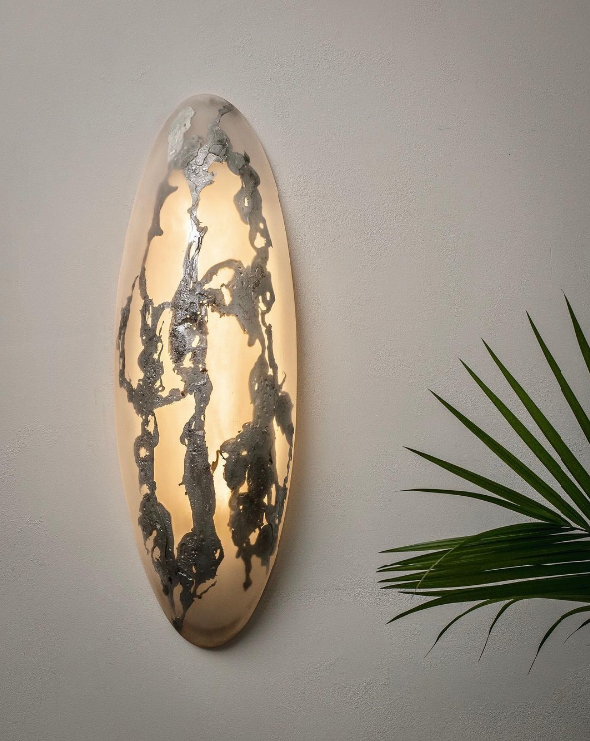 Pearl Sconce by Amanda Richards
2018
Resin and pewter
W 8" x H 25" x D 5"
W 20.3 x H 63.5 x D 12.7 cm
This Pearl Sconce is a wall light, can be hung vertically or horizontally. This wall lamp is sculpted from resin and pewter by Brooklyn-based designer, Amanda Richards. Her practice focuses on lighting as sculpture. The designer utilizes recycling materials in her technique. Vintage metal objects are revived by melting pewter and are cast to flow in its organic form. The light bulb is shielded by a smooth resin surface highlighted by swirling metallic streams, creating a dream-like glowing effect. The sconce is available in a single piece or a set of 2. 
Item available for immediate delivery.

Lead time for this item is 9-10 weeks.

Shipping is not included. See our shipping policies. Please contact us for shipping quotes and customization options. 
 All sales are final.
Pearl Sconce